Campaigns & Elections
New poll shows an advantage for Republican state candidates this year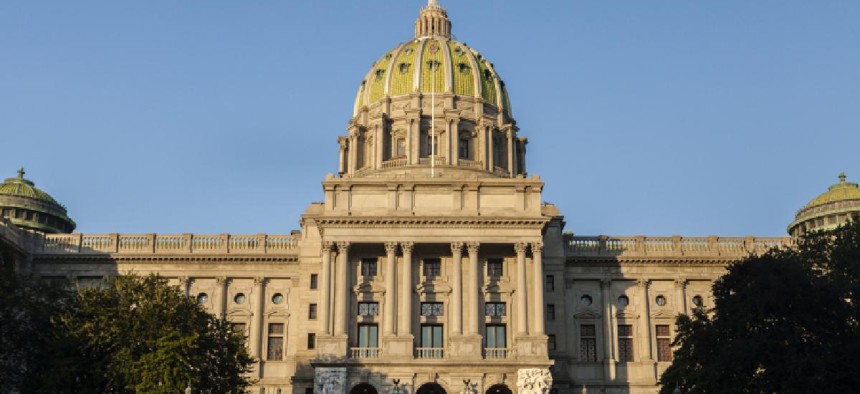 A committee dedicated to electing Republican state lawmakers has released a new poll on the political headwinds in Pennsylvania, and Republicans appear to have an advantage early on in 2022. 
The poll, which was commissioned by the Republican State Leadership Committee, found that Republicans hold a six-point advantage over Democrats when voters ask which party they are likely to vote for in this year's state legislative elections. 
---
---
It surveyed 510 likely Pennsylvania voters. Sixty percent said they believe the state is on the "wrong track." 
The survey also examined voter sentiments toward Washington, D.C., finding that President Joe Biden and elected Democrats have net-negative images of 16 points and 19 points, respectively. 
Mason Di Palma, a spokesperson for the RSLC, said the apparent disapproval of national Democrats could help state legislative candidates find success in November. 
"These numbers confirm why so many Pennsylvania Democrats cited 'scheduling conflicts,' when President Biden came to town last week," Di Palma said. "The policies coming out of Democrat-controlled Washington have been a disaster for Pennsylvanians, and legislative Democrats are refusing to push back on these policies. Republicans in the legislature will hold the line in November because they continue to put their constituents first and fight back against Joe Biden and the rest of his Democrat enablers."
Voters were also polled on what they view as the most pressing issues facing the state, with the majority listing "recovering from the COVID-19 pandemic" as the state's most important priority. "Cost of living" and "jobs" were the next two most important issues, according to a Cygnal poll memo shared with City & State. 
Respondents also expressed concerns with public safety, with 6% saying public safety in their communities is better than it was one year prior; 39% said public safety in their community has gotten worse. 
Those surveyed also had strong opinions about coronavirus-related school closures, with 71% saying schools should remain open, compared to 19% who said schools should stay closed due to the COVID-19 pandemic. 
The poll was conducted by phone from Jan. 17 to Jan. 18, and has a margin of error of +/- 4.33%.