Analysis
Cities and towns across the state are electing female mayors at record rates.
From Scranton to Harrisburg, Upper Darby to Gettysburg, and in burgs across Pennsylvania, women aren't just getting a seat at the table – more often, they can now be found at its head. 
The women coming into power at the municipal level may be coming from a range of backgrounds, but they do have one thing in common: a passion for helping their community. This trend, which began at the end of the last decade, has continued into 2022 with several boroughs, towns and cities in Pennsylvania electing female mayors – some for the first time. 
Additionally, in Western Pennsylvania, women of color are making an impact, where Black mayors include Joelisa L. McDonald of Rankin, Betty Copeland of Bridgeville, Ciera Dent of Steelton, Nickole Nesby of Duquesne and Delia Lennon-Winstead of Braddock. 
McDonald, 31, who grew up in the borough located eight miles south of Pittsburgh, said witnessing the community's declining fortunes and other women stepping up in the state encouraged her to get involved. In the wake of Antwon Rose's death in 2018, McDonald helped his family organize services and navigate the fraught aftermath. Rose, who was fatally shot by Pittsburgh police, grew up in the same neighborhood McDonald was raised in. As McDonald led the family and community through the crisis, she increasingly heard from people telling her to run for office, even as Black female politicians like state Rep. Summer Lee and then-Braddock Mayor Chardaé Jones set the stage for her. 
"I guess my leadership qualities just kind of came through at this moment," McDonald told City & State. "There was just this wave of female leaders emerging." An illness kept McDonald from running for mayor in 2019, but she was appointed mayor in May 2021 and was elected this past November. "It felt important to send the message that you don't have to become a product of your environment. You can emerge into becoming a great leader and a great mentor, and really just someone for the other kids to look up to," she said.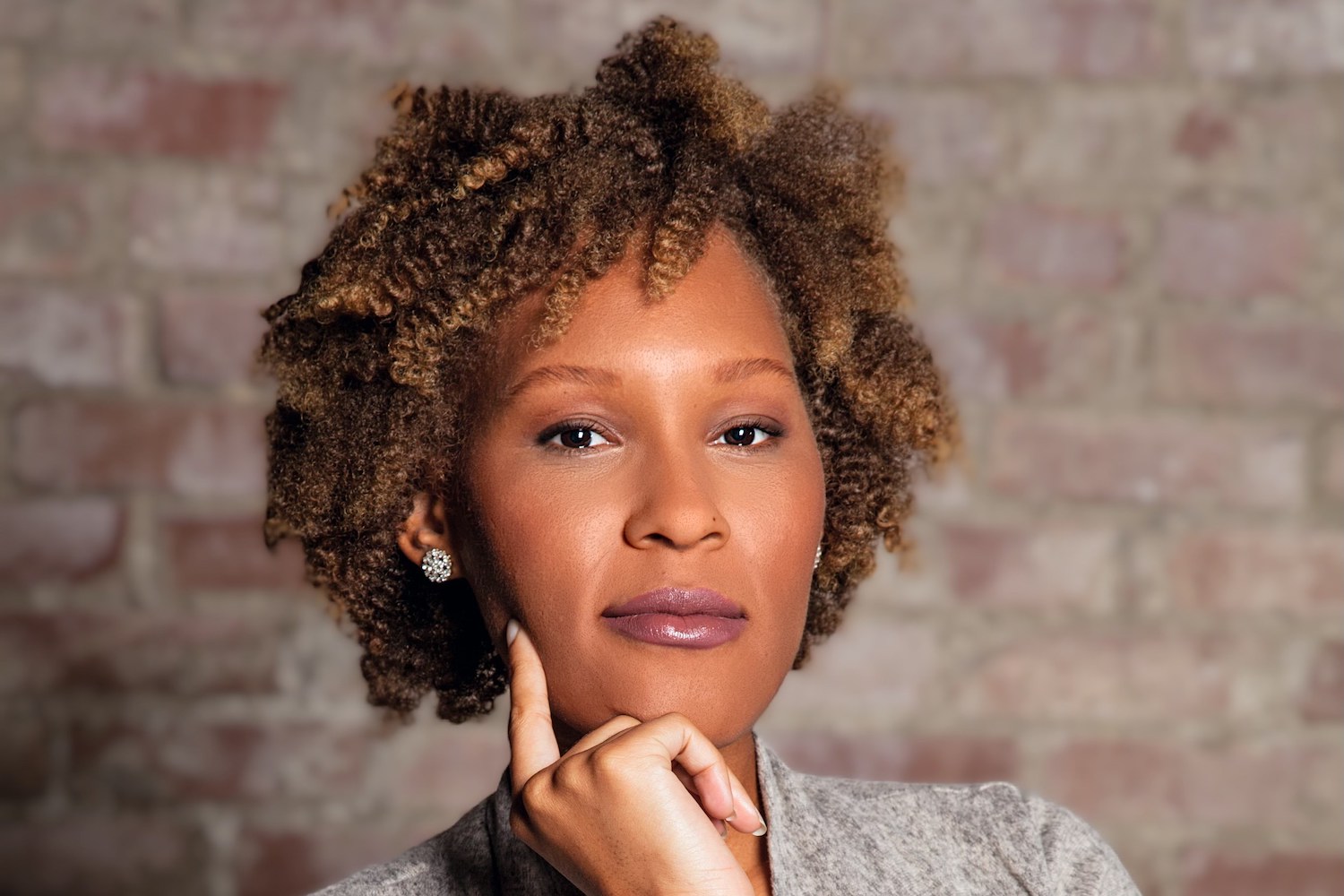 Running for office comes with its own challenges, but once elected, a whole new set of obstacles appears. 
Jones, whom McDonald credited as part of the wave of new leaders, said many residents didn't have high expectations for her when she took over in Braddock. "I knew that people expected me to know less than I did, not realizing that I had already been volunteering and advocating for community change," Jones said. "I was under-promising and over-delivering" as mayor "because people already had perceived notions of who I am and what I brought to the table before they knew me." Jones didn't run for reelection after finishing John Fetterman's term once he left to become lieutenant governor, choosing instead to support Lennon-Winstead's successful bid for mayor. 
In other cities, residents are still getting used to having a female mayor. Scranton Mayor Paige Cognetti and Lancaster Mayor Dorene Sorace both said they've often been mistaken as staffers at events. Sorace, who is also president of the Pennsylvania Municipal League, said she saw a significant increase in the number of women that attended the 2018 and 2019 U.S. Conference of Mayors in what usually is a male-dominated room – and was relieved to know that others had the same issues she did. 
"There was actually a panel about being a woman and being mayor, and it was just so compelling that we were all saying the same things," Sorace said. "If we're with a person – maybe a colleague – who's a man, they would be acknowledged as the mayor before we would as women. That happened to me repeatedly at the beginning."
Sorace is the second female mayor in Lancaster's history and the first mother to hold the position. And for the first time in its history, Lancaster has a majority-female City Council. 
Cognetti is the first female mayor in Scranton's history. Both won their respective elections in November, with Cognetti went from a special election winner to a full-term mayor and Sorace returning as a second-term mayor. They said even after they're acknowledged as mayors, they don't always get the same treatment as past chief executives.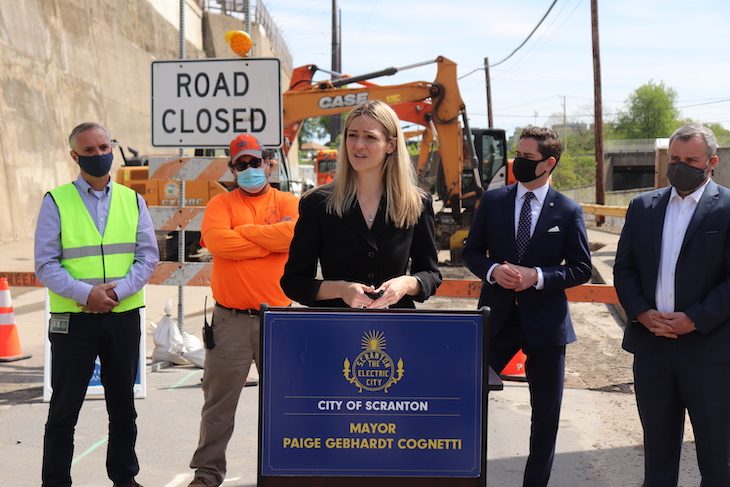 "No one asked men any of these questions about balancing their work and family life or, 'What are you going to do about the kids?' or 'How is it going to affect your family planning?' That's not even part of the dialogue," Sorace said. 
Cognetti said the key is to keep moving forward. "The way I handle [being mistaken as a staffer] is [by adopting the attitude that] 'It's okay, we've had hundreds and hundreds of years of mayors that didn't look like me,'" she told City & State. "It's part of the process and we'll keep putting one foot in front of the other and try to take people along with us."
The barriers for these women go beyond constituents' preconceived notions of what a mayor should look like – and in McDonald's case, the barriers are literally physical. 
"I was met with a lot of opposition," McDonald said. "The initial thing was just getting a key to my office, which I still don't have." She added that on top of not being able to access her office, council members have been holding meetings with local police without her knowledge, actions which she threatened to go to the Board of Ethics over. 
"I think they thought that they were putting a puppet in the seat. They were kind of like, 'Oh yeah, let's get this young girl in here,' thinking that I wasn't going to do anything or that I was just going to kind of follow their lead on things,'" McDonald said. "I respect my elders very much and all the things that they have done. I will never take away from that. But I'm not anyone's puppet – I have my own thoughts and ideas."
Despite having to deal with such obstacles, mayors like Rita Frealing in Gettysburg are living out their dream of being in public office. Frealing said her goal even as a child was to be mayor. Now, the first female and first Black mayor of the borough, she's working to ensure others can follow her path.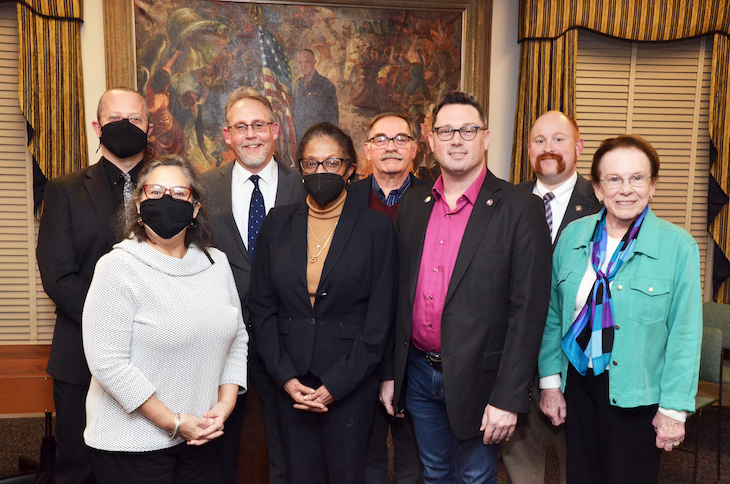 "I think the best thing is just getting people involved – to know that their voice counts," Frealing said. "Most of the people I asked, 'How can I repay that?' said, 'In your future, give it to someone else.'"
Frealing said this surge in female leadership could be a sign that people are tired of the status quo and want to see more diverse leadership. And while change doesn't necessarily mean female leadership, that has become the case more often in recent years. 
"You see this throughout history that when people are looking for a change, they're looking oftentimes for an outsider," Dana Brown, executive director of the Pennsylvania Center for Women & Politics at Chatham University, said. "Sometimes that outsider may come with a different background, but that might also mean that they are embodying the difference, in terms of women."
The change is welcomed at the executive level, Brown said. The commonwealth saw a number of women get elected to the state legislature in 2018, but few are in leadership positions on their own. 
"There seems to be a lot more acceptance of women in legislative leadership being one of many, one in a body of hundreds," Brown told City & State. "But as a mayor, you're one of one."
Being that point person in front of a council is much different than being one of the dozens in a legislative body. And as McDonald mentioned, some councils may expect a soft-spoken voice to come in, but that's not always the case. 
"I think that women are important in these roles because we bring a balance," McDonald said. "We're considered nurturing – but we don't take no mess either."