Campaigns & Elections
Thomas Kutz of Lower Allen Township launches bid for state House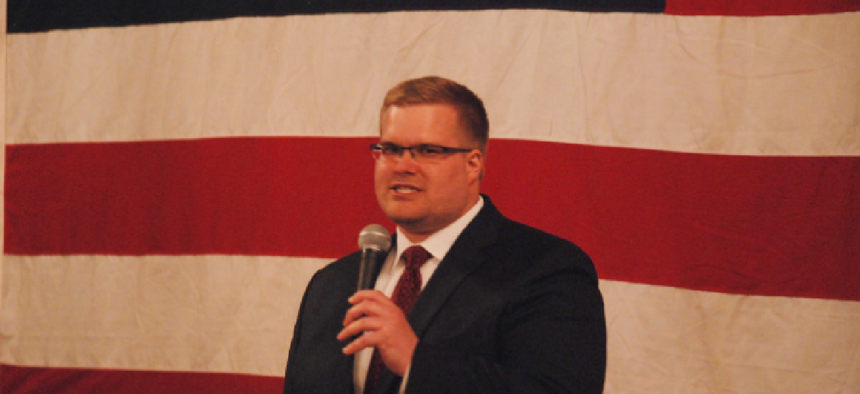 Lower Allen Township Commissioner Thomas Kutz formally kicked off his campaign for state representative on Thursday, vowing to support policies that protect taxpayer dollars and promote business growth throughout the state. 
Kutz, a Republican who also works as a policy director in the state Senate, was joined by supporters at Farm 1840 in Mechanicsburg where he outlined his vision for the state. Kutz said Pennsylvania's 9.99% corporate net income tax rate is suppressing economic growth in the state and pledged to support policies that create a more welcoming environment for businesses, and by extension, families. 
---
---
"In Pennsylvania, we have the second-highest corporate net income tax in the nation," Kutz said. "Businesses aren't choosing to come here. Younger families – they're choosing lower-tax states – Florida, Texas – places where it's more competitive."
Kutz said "pro-growth" policies will help attract more businesses, jobs and workers to Pennsylvania. He also stressed the importance of being a prudent steward of taxpayer money, saying that how the state manages its finances now will have an impact on future generations. 
"Everything we do in Harrisburg today affects what your children will pay 10 years down the line, 20 years down the line," he said. 
Kutz also received the support of Republican U.S. Senate candidate Jeff Bartos, who praised Kutz for running with the state's future in mind. 
"It's all about making Pennsylvania a place where our children and grandchildren choose to live, and Thomas is running to make Pennsylvania prosper," Bartos said when introducing Kutz. "I'm proud to support you. You're going to win and you're going to go do great things and I can't wait to see what you do."
If elected, Kutz would replace Republican state Rep. Greg Rothman, who is running for state Senate in the newly-drawn 34th Senatorial District. 
Kutz said his campaign will be driven by three core tenets – faith, family and the future – and said he would work to make his district, and the entire state, an economic "hotbed" for years to come.