Philadelphia
Sixers unveil plans for new Center City arena to mixed reactions from fans and local officials
The proposed $1.3 billion facility would require demolishing one block of the Fashion District on Market East.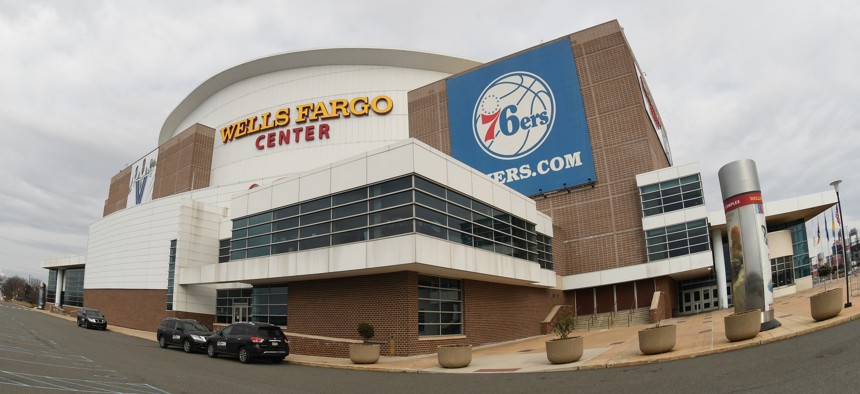 Even in the offseason, the Philadelphia 76ers can manage to break the news cycle with one announcement. 
The Sixers' managing partners announced Thursday a $1.3 billion proposal to build a new arena in Center City at 10th and Market streets. The news has already drawn the attention of city officials and residents for both positive and negative reasons.
The 18,500 seat-capacity downtown arena would take up to nine years to build and would be ready in time for 2031, when the Sixers' lease expires at the Wells Fargo Center. 
Today we announced the site where we propose building our future home, @76Place at Market East.

FULL RELEASE: https://t.co/CtACyZcVqH | #76Place pic.twitter.com/YPijySYgCt

— Philadelphia 76ers (@sixers) July 21, 2022
The proposal reveals the arena would be built atop a public-transit hub and would require one block of the Fashion District to be demolished. Thus far, the plans to have Philadelphia's own Madison Square Garden-esque venue have been met with mixed reactions. Some see it as an opportunity to further invest and create jobs in the district, while others believe it will hurt surrounding communities, including nearby Chinatown. 
Asian Americans United, an organization that fosters leadership to build Asian American communities and unite to challenge oppression, announced a coalition that's forming against the Sixers' arena proposal.
"It took decades and generations of people to build Chinatown into what it is today, a residential hub for immigrants and one of the most vibrant business districts in the city. Chinatown businesses pay taxes and create jobs, and Chinatown is a tourism site for the city," Steven Zhu, president of the Chinese Restaurant Association, said in a statement. "What has the NBA arena in Washington D.C.'s Chinatown done? It has reduced Chinatown from a residential neighborhood of thousands to a few restaurants, signs on the Starbucks in Chinese, and the Chinatown gate. We know that these big sports arenas do not contribute to the neighborhoods that they are in; they serve only their own needs and their own profits."
The team's previous proposal to build an arena along the Delaware River waterfront failed to come to fruition after the team was outbid for development rights at Penn's Landing in 2020. Since then, the Sixers have eyed arena locations in Center City, the Navy Yard and near its practice facility in Camden, New Jersey. 
"The Sixers' plans, as disclosed in the news media today, for a downtown basketball arena in Center City offer the promise and potential of significant economic opportunity in terms of jobs for residents of our neighborhoods who need them and tax revenues for Philadelphia," Philadelphia City Council President Darrell Clarke said in a statement. "While I would have preferred to see the Sixers' plans for an arena on the Delaware River waterfront move forward, I think we need to give this new proposal all the attention, scrutiny and due diligence that it deserves."
If approved, the Sixers would continue a trend of professional basketball teams embracing downtown arenas. Just recently, new downtown arenas in Milwaukee and San Francisco have been built with the hopes of economic revitalization and improved public accessibility. 
The project would be privately funded, meaning that no city dollars would be used in construction. Although, the city's renovation tax break would allow reduced property taxes for the site through 2035.