Analysis
Ask not for whom the bell polls
What having election deniers on this year's ballot means for November and beyond.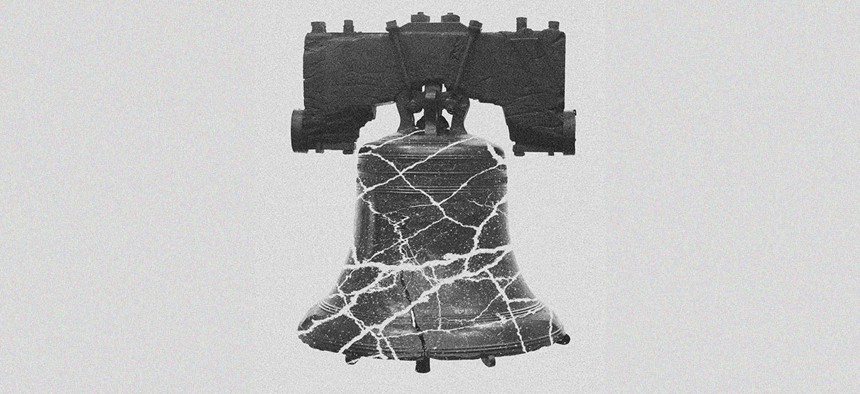 Al Schmidt knows about the threat of election-deniers – and the havoc they can create – better than most anyone in Pennsylvania.
That's because Schmidt, as the Republican city commissioner for Philadelphia during the 2020 election, became the subject of harassment and threats by people who believe former President Donald Trump's false claims about widespread voter fraud occurring around the country – and specifically in Philadelphia.
"Prior to Election Day, the threats were pretty general in nature," Schmidt, now the president and CEO of the nonpartisan political watchdog group Committee of Seventy, told City & State. "After Election Day and after the former president tweeted at me, that's when threats became far more specific and far more graphic, including the name(s) of my kids, pictures of our house and our address."
Election-deniers bombarded Schmidt, who led the city's election operations, with messages in the days following the 2020 election that, among other things, threatened that he was "going to get what's coming" to him for what they believed was a scheme to help Democrats win.
Nearly two years removed from the 2020 election, its results are still being baselessly attacked this election cycle by an alarming number of Republican candidates in the commonwealth who have continued to do everything from fully deny to raise questions about the tally.
As pivotal races with significant statewide and national implications enter the final stretch, disinformation and misinformation regarding election operations will continue to have far-reaching impacts not only this November, but potentially well into the future. How elections are run, who runs them and what people believe following election night will depend on how candidates on the ballot respond to results as they come in – as well as to whom voters choose to listen.
Beginning of "The Big Lie"
In recent years, election discussions in the commonwealth have centered around Act 77, a 2019 bipartisan election reform bill that allowed for no-excuse mail-in voting. At the time, no one foresaw a global pandemic and the resulting popularity of mail-in voting, particularly among Democratic voters. 
While county officials were overwhelmingly in favor of allowing mail-in voting, they didn't get their wish to pre-canvass those ballots prior to Election Day. 
Election workers preferred to pre-canvass ballots – the administrative process of verifying voters' signatures and information, removing the verified ballots from their envelopes and having them ready to be counted – weeks ahead of Election Day. Instead, counties were forced to wait until 7 a.m. on Election Day to begin the process, meaning the processing and counting of mail-in ballots would take days in more densely populated areas like Philadelphia – which ultimately left the door open for Trump and his allies to falsely claim that the election was being stolen from him.
Lisa Schaefer, executive director of the state's County Commissioners Association, said she spoke with the media, legislators and the public many times before the election to acknowledge the potential for delays given the number of mail-in ballots that needed to be counted. 
"It's probably going to cause a lot of confusion when those numbers begin to change," Schaefer told City & State. "And that was one of those times where it didn't feel all that good to be able to say, 'I told you so.'"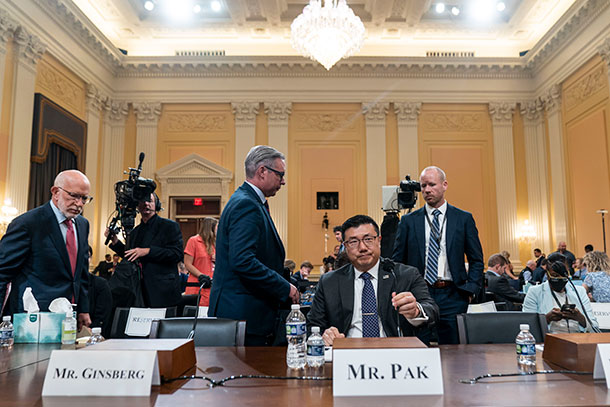 Despite the former president's claims, no evidence has surfaced of widespread fraud in the 2020 election that would have affected the results, and his repeated attempts to dispute the election in the courts have failed. The Trump campaign has lost at least 63 lawsuits filed since the 2020 presidential election contesting the processes and vote counts. His team and the Republican National Committee were granted an injunction against the secretary of state to prevent extending the proof of ID period by three days, which included a small number of ballots.  
But now, Pennsylvania Republican candidates for governor and the U.S. House are among the chief promoters of election conspiracies and fraud claims. Congressional candidates Jim Bognet and Aaron Bashir have denied the election results throughout their campaigns. Incumbent Reps. Dan Meuser, Scott Perry, Lloyd Smucker, John Joyce, Guy Reschenthaler, Glenn Thompson and Mike Kelly have also denied the results and were among the 147 lawmakers who voted to overturn Trump's election loss, thus disenfranchising countless Pennsylvanians. And state Sen. Doug Mastriano, the Republican nominee for governor, attempted to audit the state's election results and spent thousands of dollars in campaign funds to bus protestors to the "Stop the Steal" rally in Washington, D.C. that preceded the attack on the Capitol on Jan. 6, 2021.
Following the fraud falsehoods
The foundation for Trump's "Big Lie" came well before the 2020 election. Leading up to November, he laid the groundwork by attempting to dispel the security of mail-in ballots. Many of Trump's allies and supporters ran with it, and conspiracies involving more votes being cast than there are voters, dead voters casting ballots, and suitcases full of fraudulent ballots being brought into election facilities became rampant on right-wing social media and other platforms. 
Ashley Johnson, senior policy analyst at the Information Technology and Innovation Foundation, said election fraud claims became even harder to combat compared to other conspiracies because they were being supported by lawmakers in a major party. 
"One of the major problems that I think is fueling misinformation is the fact that it is being legitimized by a minority of political figures or people running for office," Johnson said. "That sort of legitimizing factor can draw in people who may not have otherwise been drawn in by misinformation, or potentially even radicalized by misinformation, because they trust these figures."
Schmidt said dispelling false election fraud claims is like playing a game of "Whac-a-Mole," as the conspiracy theories continue to pop up and gain online supporters despite others having been debunked. 
"I have no doubt that many of the people who have been deceived by these lies love America, and I have no doubt they care about election integrity every bit as much as I do," Schmidt said. "But they sure don't love democracy when their candidate loses."
Trump, Mastriano and others aren't entirely wrong about the need for election security. There were a handful of instances where ballots came into question in the commonwealth, but they were handled in the legal process and no evidence of widespread voter fraud was found. The Associated Press found 26 potential cases of voter fraud in Pennsylvania during 2020, and the Department of State has confirmed at least four convictions. 
People get very angry when they think there's something wrong with the way democracy works.
- Lisa Schaefer
County officials have affirmed that mail-in voting is a safe and secure method of casting a ballot. Robert Harvie Jr., chair of the Bucks County Board of Commissioners, said his county was hypervigilant in 2020, knowing the ramifications of the election. When two mail-in ballots raised questions, the situation was resolved without issue. 
"We took a lot of steps to make sure that we were being very transparent, that we were dotting all the I's and crossing every T – we understood that if there were any questions about our election results, it could have national implications," Harvie, a Democrat, said. 
He said two mail-in ballots were submitted by children of parents who had passed away in the time between when they received their ballots and Election Day, but the records were caught in the state department's database. 
"Both of those envelopes were flagged because the person whose name was on the ballot passed away. We don't even know who those votes were cast for because we've never gotten to the point where we opened the envelopes," Harvie said. "That's an example of the system working."
Even in Republican strongholds where many continue to question the security of mail-in ballots and dropboxes, GOP officials City & State spoke to said they have faith in the system. 
When Mastriano began what he called his "forensic investigation" of the 2020 election, he sent requests to Tioga, Philadelphia and York counties for access to their voting machines. Tioga's three Republican county commissioners denied his request, citing the likely cost to replace the machines if they were to comply. 
One of the three commissioners, Roger Bunn, told City & State that misinformation could be combatted if more people knew how the system worked. While raising concerns about Act 77, he said, "I have all the faith in the world in the system at the local level, except maybe the mail-in ballots in how they get to the ballot box."
And despite arguing for reforms related to the security of mail-in voting, Bunn, a Republican, said election officials seem to agree that allowing pre-canvassing would go a long way toward improving the efficiency of elections. "The more we get done ahead of time, the better off we are," he said. 
The Republican-controlled General Assembly has brought up pre-canvassing measures since the election, but they've been packaged with other types of election reforms such as expanding voter ID requirements and limiting drop boxes, which led to the legislation being vetoed by Democratic Gov. Tom Wolf. 
Although counties like Philadelphia will likely see fewer mail-in ballots when compared to 2020 numbers, officials fear the continued election denials on behalf of some candidates and the expected delay in results could mean a return of lies, litigation and candidates refusing to accept results. 
Nervous for November
The evolution of election fraud claims and Republican voters' willingness to support candidates who amplify them has worried officials for some time. Many Republican voters outraged by the thought of election fraud have taken their claims and sharp criticism to local election boards, causing many officials and poll workers to step down or retire rather than face threats and harassment. 
"People get very angry when they think there's something wrong with the way democracy works – and that means our counties are getting very angry calls – threats of violence, even," Schaefer said. "We've seen probably half, if not more, of our counties lose election directors and top election staff over the last three years." 
Couple the institutional knowledge and experience going out the door with increasing pressure from officials and voters on election officials, and the potential for mishaps and further distrust in the election system grows. 
New officials "are more likely to make mistakes in an environment where, when things go wrong, everybody believes it's by design and that it's intentional … as opposed to an inexperienced election official making a mistake," Schmidt said.
The concerns officials have extend to future elections as well. In Pennsylvania, the secretary of state is appointed by the governor. As the state's point person for elections, the secretary of state has significant power over how election resources are distributed and what guidance is issued to local officials on how to follow the law. 
If a secretary of state were to question the results of an election, it would not only embolden election-deniers and further erode confidence in elections, but it could also threaten the nonpartisan nature of election administration and an orderly transition of power. 
"I do worry about the erosion of the basic foundations of faith in our institutions and faith in the process," Harvie said. "How far does that erosion go before you start getting an even more serious collapse than attacking the U.S. Capitol and threatening to kill the Speaker of the House and Vice President of the United States?"
A bad actor in office could seek to legitimize fraud claims, pressure local officials to conduct audits or grant partisan lawmakers greater control over election administration. Avoiding any sort of constitutional crisis comes down to public education and ensuring local and state officials adhere to the legal processes in place now, officials said. 
"During Election Day, we keep close communication with our federal and state partners on things that are being put out there in terms of information and misinformation and try to combat those (falsehoods) as quickly as possible," Schaefer said. "The unfortunate part is there are some individuals who have questions and concerns, but I'm not sure they want to be convinced otherwise." 
County officials asserted that regardless of the secretary of state, governor, or any attempts to change election administration, counties will follow the law. And much like what occurred in 2020, they said, conflicts will likely end up in the courts.
Regardless of party, as the first federal election since 2020 is just weeks away, officials said voters should maintain their trust in the democratic system. 
"There are significant consequences to elections and our democracy (that) will come out of that November election," Schmidt said. "I think voters should have confidence that their vote is going to be counted and shouldn't let any of this kind of noise get in the way or distract from casting their vote."
According to the Washington Post, among 569 GOP candidates who advanced to the general election in key races for statewide and federal office, 53% have denied the 2020 election result. 
Candidates who have fully denied the legitimacy of the 2020 election:
Aaron Bashir 
Candidate in the 2nd district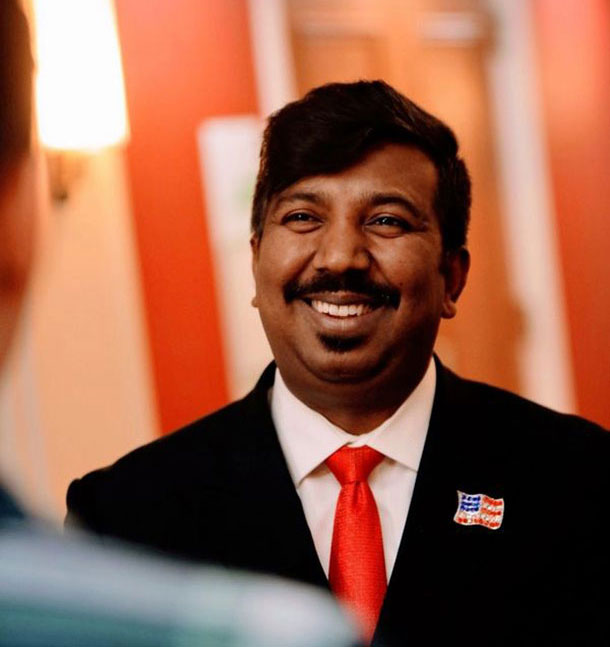 Jim Bognet 
Candidate in the 8th district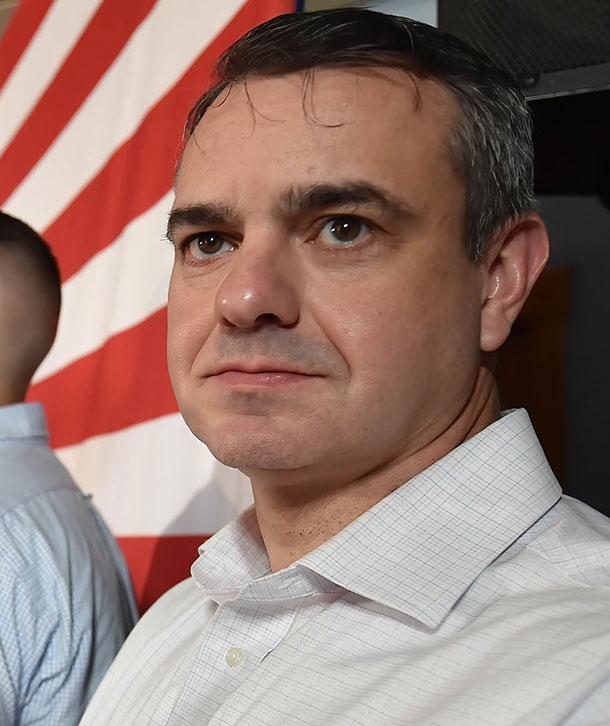 U.S. Rep. Dan Meuser 
Republican in the 9th district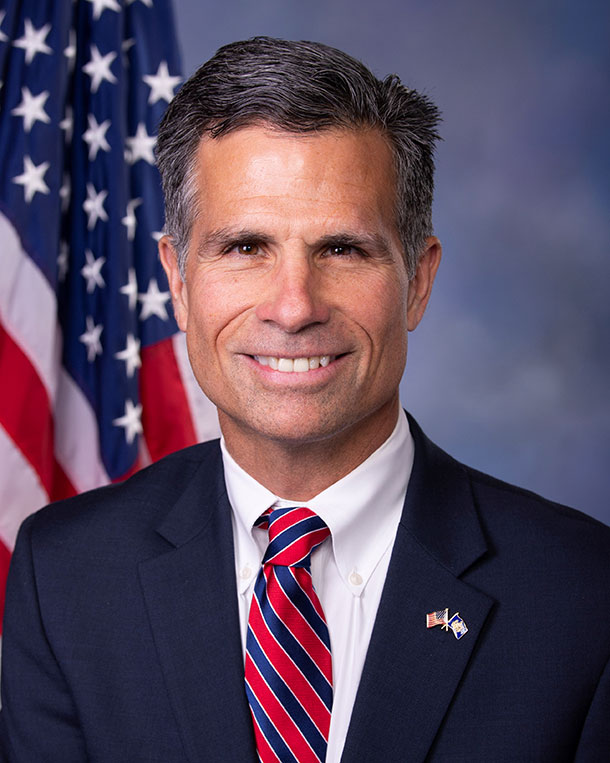 U.S. Rep. Scott Perry 
Republican in the 10th district
To Mark Meadows via text: "Mark, just checking in as time continues to count down. 11 days to 1/6 and 25 days to inauguration. We gotta get going!" - Scott Perry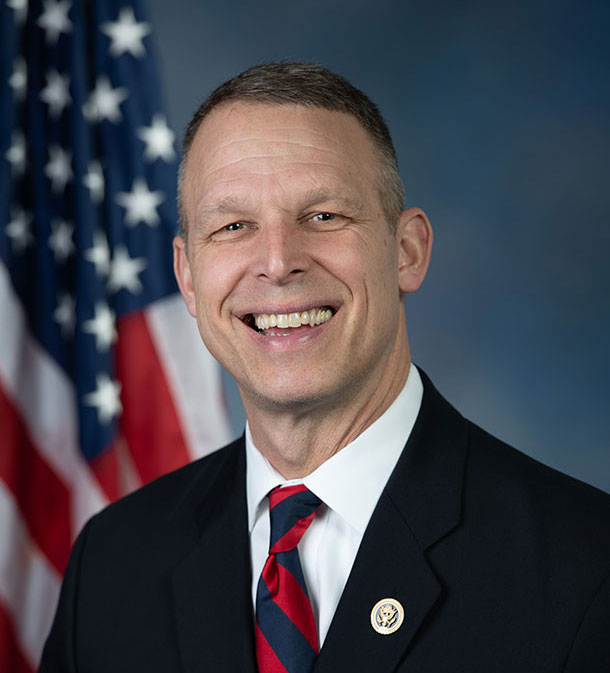 U.S. Rep. Lloyd Smucker 
Republican in the 11th district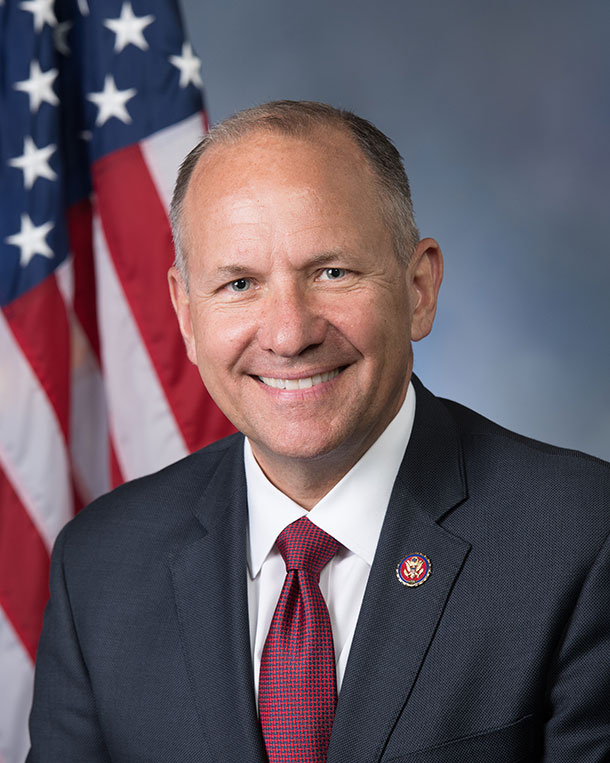 U.S. Rep. John Joyce 
Republican in the 13th district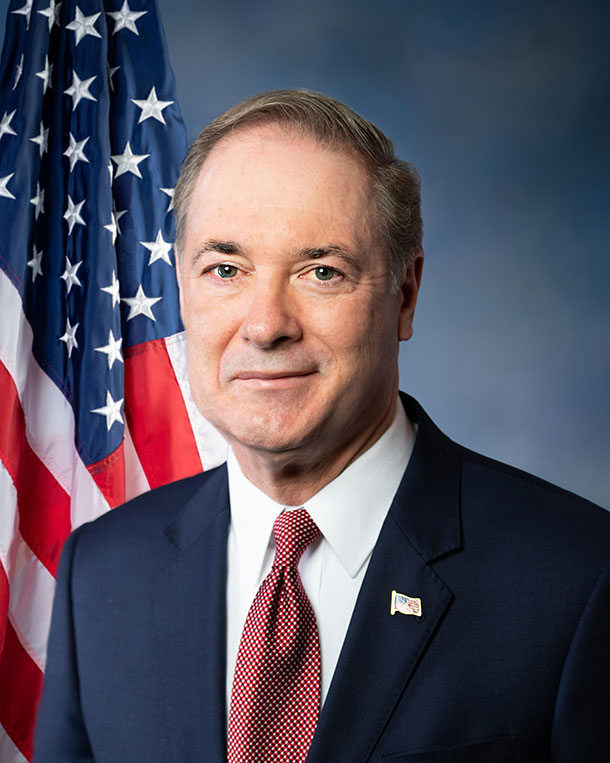 U.S. Rep. Guy Reschenthaler 
Republican in the 14th district
"The fact that the mainstream media was so quick to call this race for Joe Biden, given the unrest we had all summer, this is setting up civil unrest, violent protests and looting. And the people who are to be blamed are the media who set up a false narrative that Joe Biden won this election." - Guy Reschenthaler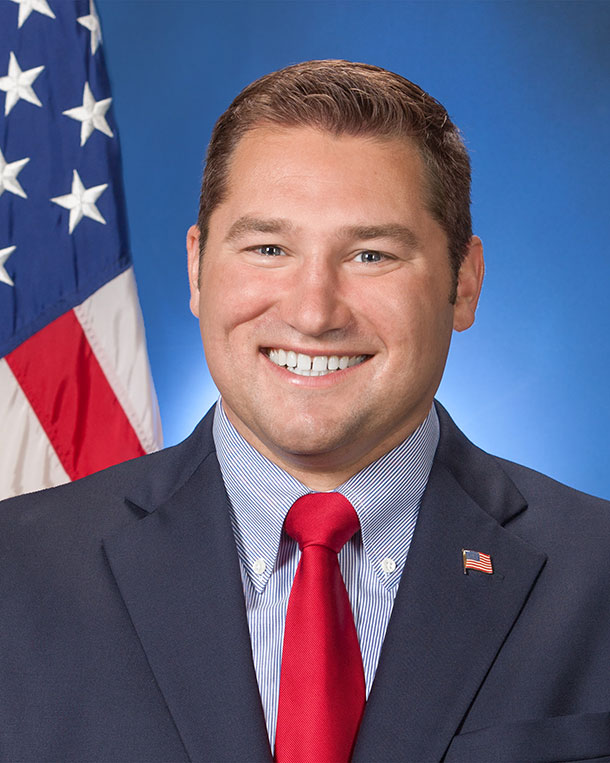 U.S. Rep. Glenn Thompson 
Republican in the 15th district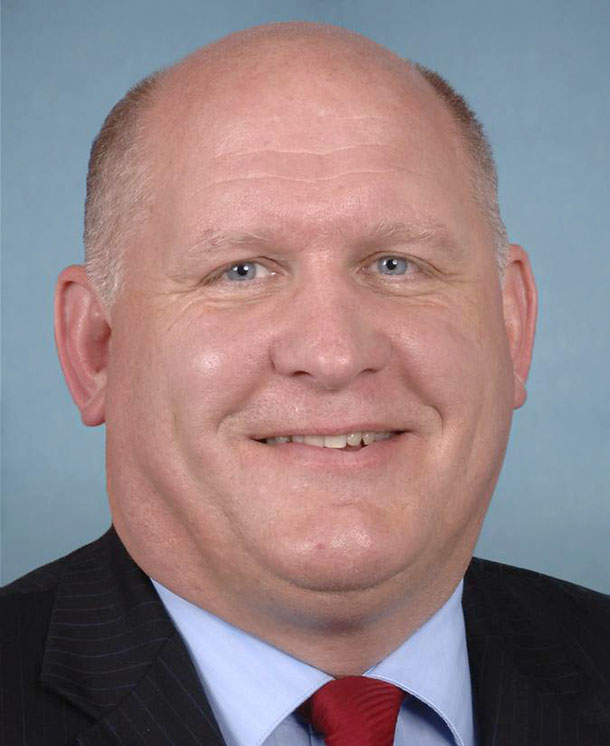 U.S. Rep. Mike Kelly 
Republican in the 16th district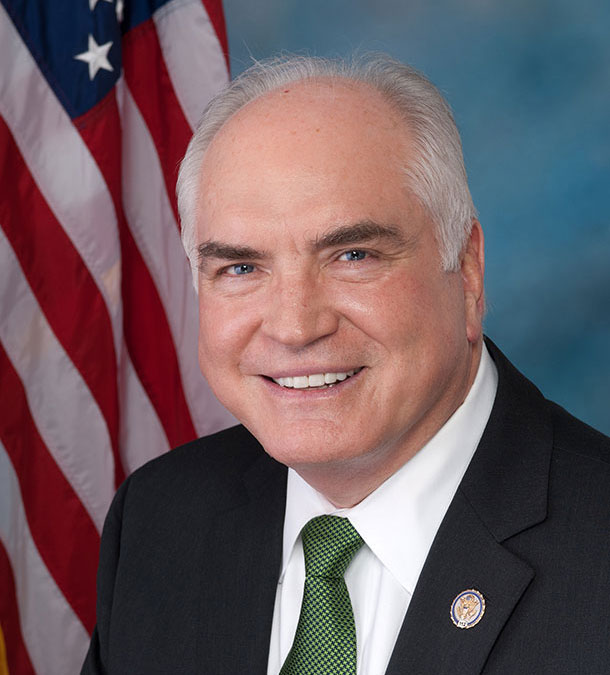 State Sen. Doug Mastriano 
Republican in the 33rd district
"Are we going to stand aside and let these shenanigans go on in Philadelphia and Atlanta? … It's time to rise up Americans." - Doug Mastriano