The 2021 Pennsylvania Power 100: 11-50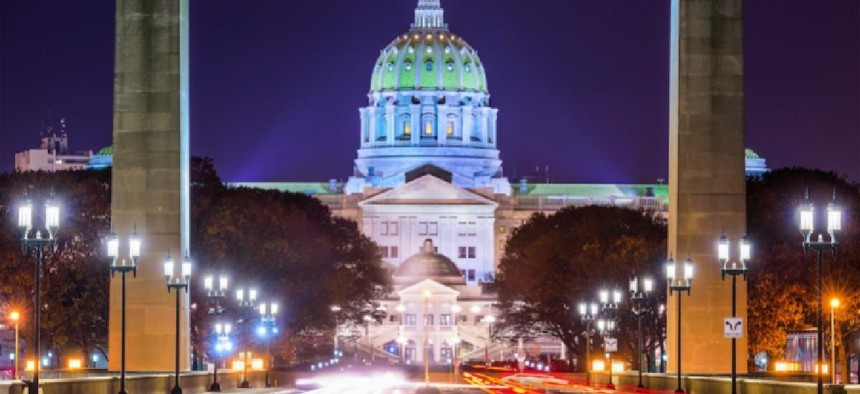 11. Jim Kenney
Mayor of Philadelphia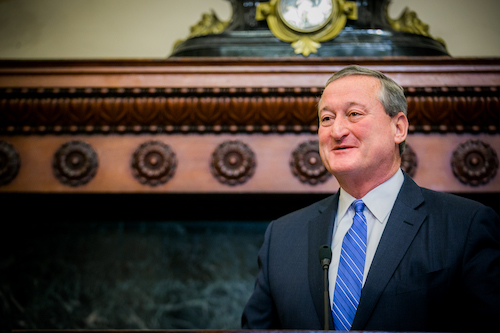 Philadelphia Mayor Jim Kenney is known for his controversial beverage tax, sometimes called the "soda tax," which opened the door for his PHLpreK program that provides pre-K education at no cost to Philadelphia families. In his second term, Kenney has had to grapple with the coronavirus pandemic and calls for policing reforms, while finding time to challenge the state over its preemptions on city gun restrictions and plastic bag bans. 
12. Thomas Saylor
Chief Justice, Pennsylvania Supreme Court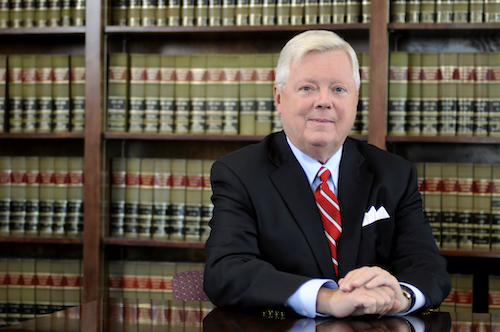 Thomas Saylor and the state Supreme Court have played an outsized role in Pennsylvania government over the last decade, which has held true throughout the COVID-19 pandemic. The Court instituted an eviction moratorium at the onset of COVID-19, ruled in favor of Gov. Tom Wolf in an effort to terminate his COVID emergency declaration and recently tapped former University of Pittsburgh Chancellor Mark Nordenberg to head redistricting efforts in the state, which could reshape legislative maps for years to come. 
13. Larry Krasner
Philadelphia District Attorney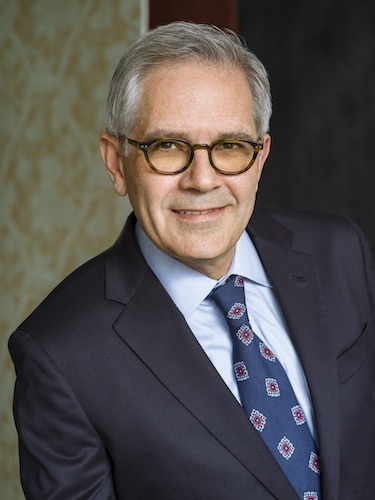 One of the most-watched prosecutors in the country, Larry Krasner's decisive victory in the Democratic district attorney primary race all but guarantees a clear mandate for the reformist prosecutor – assuming the electorate doesn't throw any curveballs in November. Krasner, who has made limiting the use of cash bail and expanding diversion programs for some gun offenses key priorities of his first term, is on track to get another four years to continue his work.
14. Bryan Cutler
Speaker, Pennsylvania House of Representatives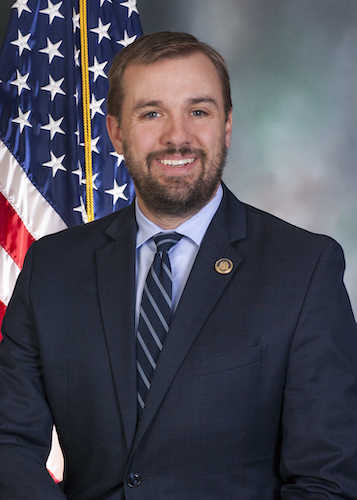 Bryan Cutler's quick ascent to the top leadership position in the state House came after one term as majority leader, and after a series of legislative victories in his 13-year career. Cutler was an architect behind the creation of a state insurance exchange and reinsurance program, as well as a lobbying reform law passed in 2018 – an effort that Cutler is looking to build upon this session alongside Senate President Pro Tempore Jake Corman.
15. Kim Ward
Majority Leader, Pennsylvania Senate
The first woman ever elected Senate majority leader in the Pennsylvania General Assembly, Kim Ward has already made an impact during her first few months on the job. Ward is now in charge of the Senate calendar and was the chief architect of new constitutional amendments that overhauled the governor's use of emergency powers. As floor leader, she will now have a hand in drawing Pennsylvania's state legislative maps. 
16. Kerry Benninghoff
Majority Leader, Pennsylvania House of Representatives
Since being elected as the new House Majority Leader last year, Kerry Benninghoff has emerged as the face of House Republicans, as he sets much of the legislative agenda for the caucus. This year alone, Benninghoff has helped shepherd legislation that creates a statutory legal remedy for sex abuse survivors through the House and push changes to the governor's emergency powers onto the ballot – where they ultimately got approved by voters. 
17. John Fetterman
Lieutenant Governor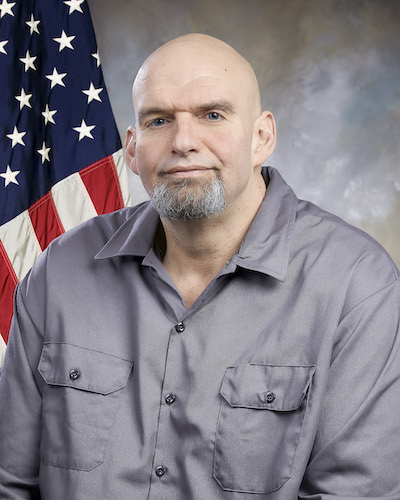 Lt. Gov. John Fetterman has taken a role with little day-to-day power and used it to overhaul the state's pardon process by advocating for legal recreational marijuana, all while building a statewide – and national – profile for himself as a major figure in progressive politics in Pennsylvania. Fetterman is now eyeing a seat in the U.S. Senate, looking to finish what he started in 2016 and win the Democratic nomination – and ultimately one of Pennsylvania's two Senate seats.
18. Bill Peduto
Mayor of Pittsburgh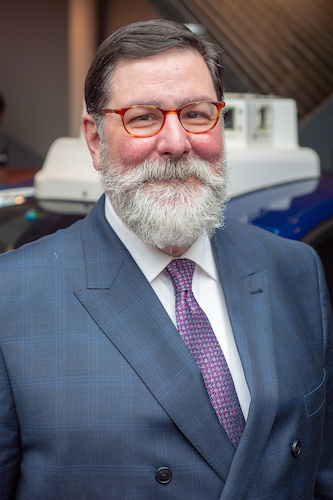 While Pittsburgh Mayor Bill Peduto was not re-elected to a third term, the outgoing mayor still has a range of achievements to hang his hat on and still holds considerable power in the Steel City until his term ends. Peduto's tenure will be marked by investments in affordable housing, switching city facilities to renewable energy sources, divesting the city's pension funds from fossil fuels and championing a paid-leave policy for city workers. 
19. Madeleine Dean
Member of Congress
Rep. Madeleine Dean has seen her profile rise since first elected to the U.S House of Representatives in 2018. She is currently vice chair of the powerful House Judiciary Committee and was named an impeachment manager for former President Donald Trump's second impeachment trial. Dean has repeatedly backed legislation that addresses the need to reduce PFAS contamination in local water sources. She also supports stronger background checks for gun buyers and legislative language aimed at closing gun sales loopholes in an effort to curb gun violence. 
20. Richard Bloomingdale
President, Pennsylvania AFL-CIO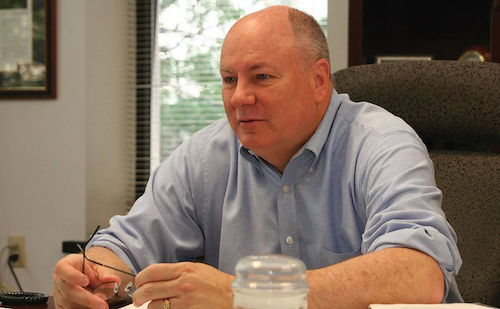 Richard Bloomingdale has been a labor leader in the Commonwealth for decades. He began his career with AFSCME in 1977, before serving a short stint as deputy political director for Bill Clinton in 1992. As AFL-CIO president, he represents about 900,000 members and continues to fight for workers' rights. His political power is also seen in his membership on the Unemployment Compensation Board of Review and the Democratic National Convention. 
21. Brendan Boyle
Member of Congress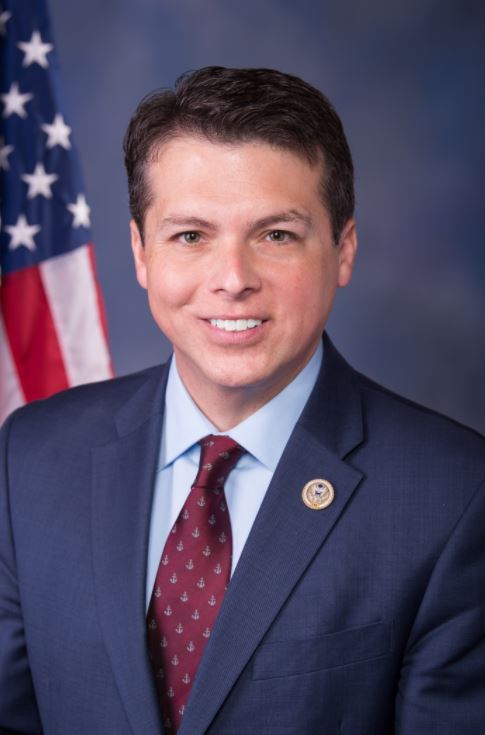 Working his way up the government ladder, Rep. Brendan Boyle has gone from Harrisburg to Washington in just a few years. He won the race for the 13th Congressional District in 2014 to represent Montgomery County and northeast Philadelphia in the U.S. House of Representatives. As a member of the Committee on Ways and Means and Committee on the Budget, Boyle has prioritized addressing income inequality and expanding access to education and health care. 
22. Rich Askey
President, Pennsylvania State Education Association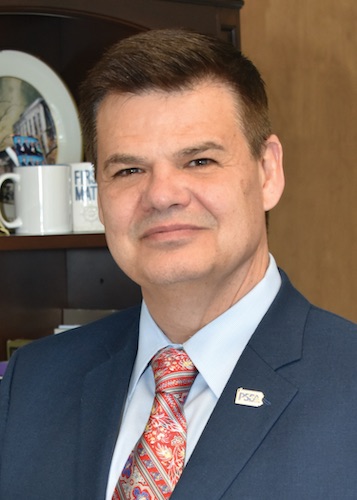 Rich Askey's leadership experience at both local and state levels led to his rise as PSEA president in 2018, and more recently, his membership on Gov. Tom Wolf's Commission on LGBTQ Affairs. A music teacher for 32 years, Askey has spent most of his career in Harrisburg School District and continues to advise government and agency officials on policies affecting education and LGBTQ communities. 
23. Mike Doyle
Member of Congress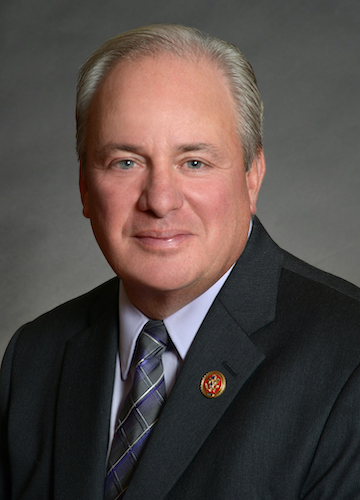 In his 14th term in Congress, Rep. Mike Doyle has solidified himself as a top Democratic leader in the Commonwealth. He represents the 18th Congressional District in the U.S House of Representatives, encompassing parts of Pittsburgh and Allegheny counties. He's consistently pushed to address climate change and create green jobs while on the Committee on Energy and Commerce, and has been an advocate for net neutrality and broadband expansion. 
24. Mike Brunelle
Chief of Staff, Office of the Governor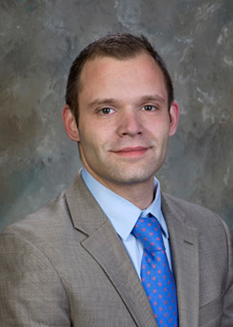 Mike Brunelle is considered Gov. Tom Wolf's right-hand man. As chief of staff, his political experience comes from his time as a state legislator in New Hampshire, director of the New Hampshire Democratic Party and campaign director for SEIU. He left SEIU in 2015 to join Gov. Wolf's staff as a special assistant to work on the state budget. Fast forward to today, and he is a leader in the administration and the go-to guy if you want to reach the governor. 
25. Rich Fitzgerald
Allegheny County Executive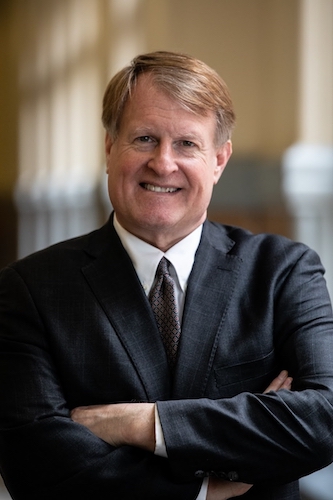 The two-term county executive is in search of a third term in November. Rich Fitzgerald, a Pittsburgh native, championed investments in transportation and infrastructure, including at the port authority, early in his tenure. While he continues to lead the county through the COVID-19 pandemic as vaccines roll out and restrictions are lifted, he has also maintained a focus on supporting clean energy, sustainability and affordable housing for the future. 
26. Timothy DeFoor
Auditor General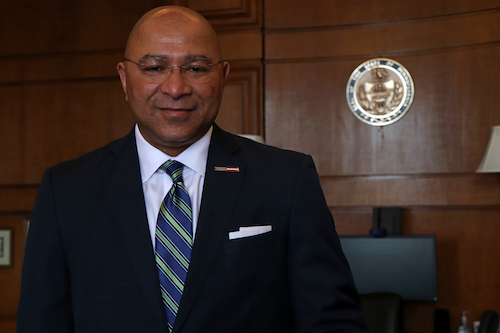 Timothy DeFoor made history last year when he became the first Black candidate to ever win election for statewide office in Pennsylvania. The first Republican to hold the office since 1997, DeFoor has already taken steps to fight waste and fraud in the Commonwealth. He has announced audits of several school districts, as well as worked with legislative leaders in an attempt to put guardrails around how federal relief dollars are spent. 
27. J. David Henderson
Executive Director, AFSCME District Council 13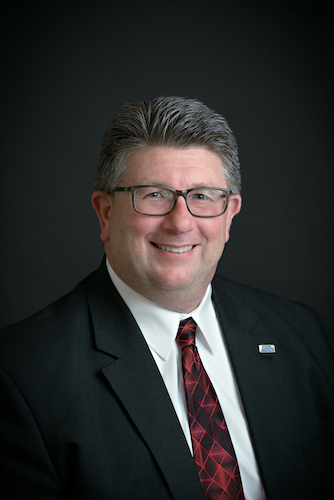 J. David Henderson is known to have union support in his blood. Taking over as executive director of AFSCME D.C. 13 this year, Henderson is a third-generation member of the union. As an international vice president and executive director in Pennsylvania, he represents more than 65,000 Pennsylvania employees. His advocacy has continued to support workers in the state, including recent efforts to oppose the state system of higher education's plans to integrate six colleges and universities into two. 
28. Darrell Clarke
President, Philadelphia City Council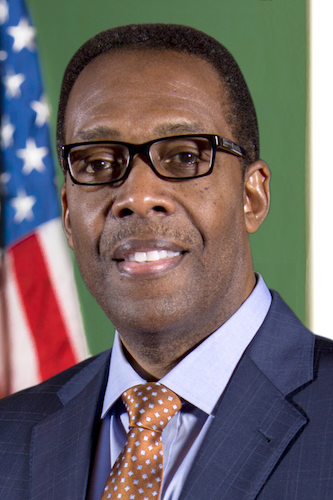 Darrell Clarke has been at the center of Philadelphia politics for more than two decades, representing the 5th councilmanic district in North Central Philadelphia. Clarke has flexed his political muscles both in Philadelphia and around the state in advocating for progresssive, affordable housing and police reforms, and in endorsing Democratic candidates. Much of what Democrats plan to do in the southeast part of the state will likely have to go through him. 
29. Michele Buck
President and CEO, The Hershey Company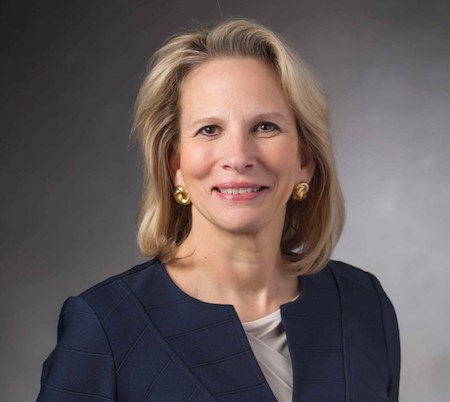 Michele Buck began working at Hershey in 2005, before becoming the company's first female chair, president and CEO 12 years later. With more than 15,000 full-time employees, Hershey is not only one of Pennsylvania's most recognizable names, but also one of its largest employers. Buck has been named to Fortune's "Most Powerful Women" list multiple times and continues to thrive in Pennsylvania business. 
30. Madeline Bell
President and CEO, Children's Hospital of Philadelphia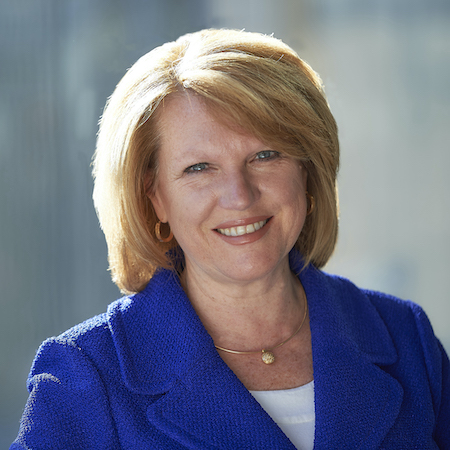 Madeline Bell has worked her way up one of the top-ranked children's hospitals in the country. She began as a pediatric nurse in 1983 before going into hospital administration, later becoming president and CEO in 2015. Bell now oversees a hospital system with more than 15,000 employees and more than $3 billion in annual revenue, and serves on the boards of the Federal Reserve Bank of Philadelphia, Comcast-NBCUniversal and more. 
31. John Dougherty
Business Manager, IBEW 98
Chief of Philadelphia's electricians union, John Dougherty has political influence that remains despite ongoing federal investigations. Known as "Johnny Doc," he has played a critical role in the election of Democrats, including Philadelphia Mayor Jim Kenney and Pennsylvania Attorney General Josh Shapiro. Amid federal indictments for allegedly misusing union funds and extortion, among other things, Dougherty and the union's future may be up in the air. 
32. Ray Zaborney
Founder, Red Maverick Media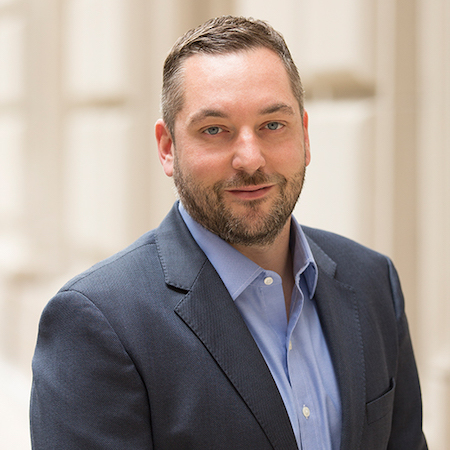 Ray Zaborney's impact in Pennsylvania politics can be seen in the Republican-majority General Assembly. Prior to founding Red Maverick Media, he became known as a top political operative for Republicans in the state. He helps run Maverick Strategies, a lobbying firm, as well as Red Maverick Media, a company that runs Republican campaigns. His family-owned firms help Republicans run for office, and also lobby them once they're in office. 
33. David L. Cohen
Chair, University of Pennsylvania Board of Trustees
In business, politics and education, David L. Cohen's influence in Pennsylvania goes beyond one title. He went from being then-Philadelphia Mayor Ed Rendell's chief of staff to executive vice president of Comcast in 2002. Now a senior adviser to the CEO at Comcast, Cohen is still dealing with government affairs and corporate communications. He has also maintained his massive influence in Democratic politics, being rumored to be President Joe Biden's choice for ambassador to Canada. 
34. Stan Saylor
State Representative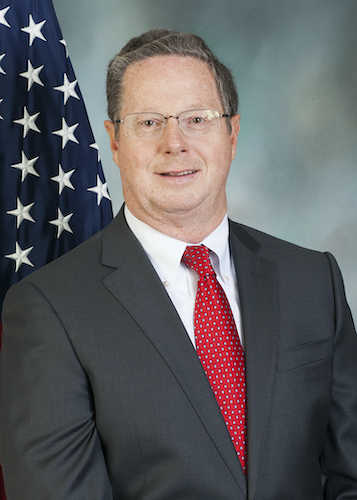 One of the longest tenured legislators in the General Assembly, Stan Saylor has been representing the 94th District in York County since 1993. He has been in Republican leadership for years, taking over as chair of the House Appropriations Committee following his reelection in 2016. Now a leader in fiscal policy, Saylor is continuing to guide how federal and state relief funds are allocated and to push for charter school and unemployment compensation reforms. 
35. Stephen Cozen
Founder and Chair, Cozen O'Connor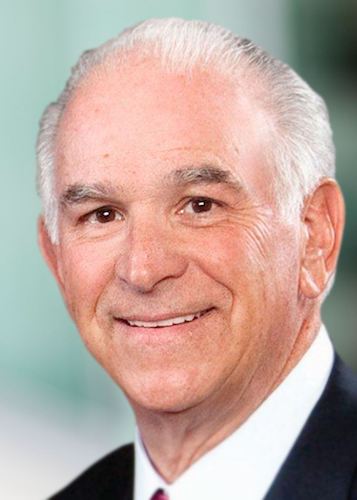 You can't mention Pennsylvania law without using his name. Stephen Cozen is the founder and chair of the powerhouse law firm Cozen O'Connor, and an accomplished litigator and counselor. Cozen's Public Strategies set a new record in income in 2020 and continues to be an influencer in Pennsylvania politics. As part owner of SugarHouse Casino, Cozen maintains his status as one of the top gaming lobbyists. 
36. Leslie Gromis Baker
Co-chair and Managing Director of State and Federal Government Relations, Buchanan Ingersoll & Rooney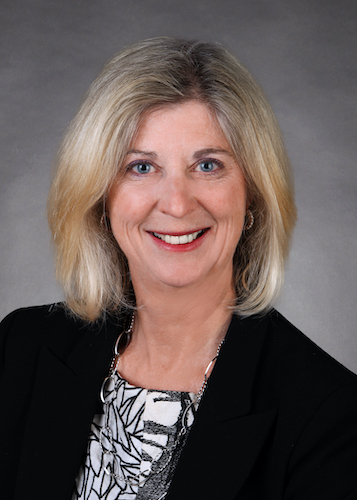 A top fundraising consultant, Leslie Gromis Baker has a history with the Republican Party in Pennsylvania. She was the mid-Atlantic chair for President George W. Bush's presidential runs in 2000 and 2004, and worked under former Govs. Tom Ridge and Tom Corbett. Now, Baker oversees state and federal government relations at Buchanan Ingersoll & Rooney and remains one of the most influential Republicans in the Commonwealth. 
37. Steven Crawford
President and Partner, Wojdak Government Relations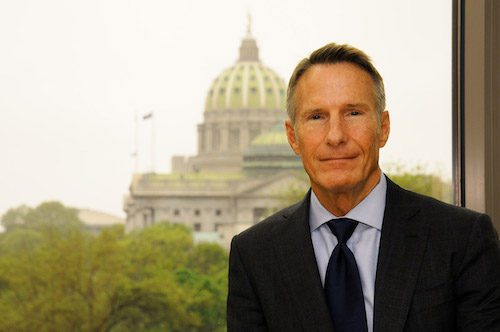 Former secretary for legislative affairs and chief of staff to Gov. Ed Rendell, Steven Crawford has experience in Harrisburg that goes back more than two decades. He is president and partner of Wojdak Government Relations, one of the largest lobbying firms in the state. Working on both sides of the aisle, the firm has clients in education, transportation and gaming, and has helped push for the expansion of mini-casinos and video gaming terminals in the state. 
38. Patricia Mackavage
Executive Director, Duane Morris Government Strategies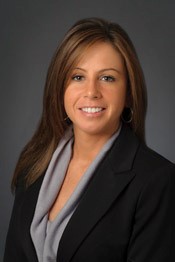 Before becoming executive director in Duane Morris' Harrisburg office, Patricia Mackavage was a legislative aide for the last three administrations. She has extensive experience in public finance and economic development, and continues to represent clients before state and local governments. Notably, she lobbied to allow Wegmans to sell craft beer and worked on behalf of the Southeastern Pennsylvania Transportation Authority. 
39. Daniel Greenstein
Chancellor, Pennsylvania's State System of Higher Education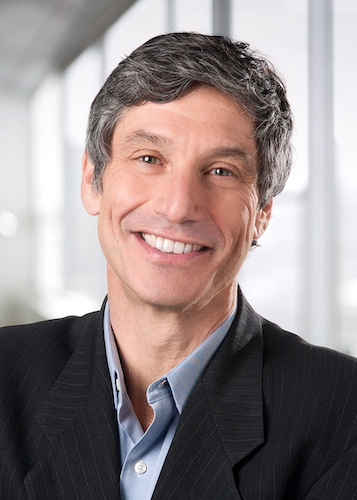 As the chief executive of the state's system of higher education, Dr. Daniel Greenstein oversees 14 colleges and universities serving more than 100,000 students. Since taking office in 2018, he has taken bold steps to make the education system more sustainable and accountable. Most recently, he's led an integration plan that looks to consolidate six universities into two to maintain the system's affordability. 
40. Eric Barron
President, Pennsylvania State University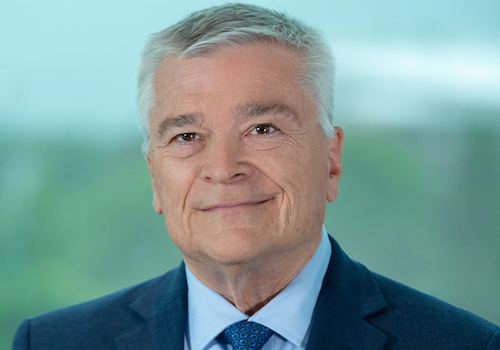 As president of the state's largest university, Dr. Eric Barron brings 35 years of education and administrative experience. He serves about 100,000 students in State College alone, in addition to the students at Penn State's 19 Commonwealth campuses. The university receives more than $250 million in funding from the state. Barron's tenure at the university has been headlined by efforts to crack down on Greek organizations, increase inclusion and diversity, and freeze tuition rates. 
41. Thomas Hagen
Chair, Erie Insurance
Thomas Hagen's experience in the Commonwealth spans more than 50 years. As chair and former CEO of Erie Insurance, he has led one of the largest property, auto and business insurers in the nation. He served as secretary of commerce and secretary of community and economic development under then-Governor Tom Ridge. With a net worth estimated to be $3.6 billion, Hagen's wealth and influence in Pennsylvania is rarely overstated. 
42. Regina Cunningham
CEO, Hospital of the University of Pennsylvania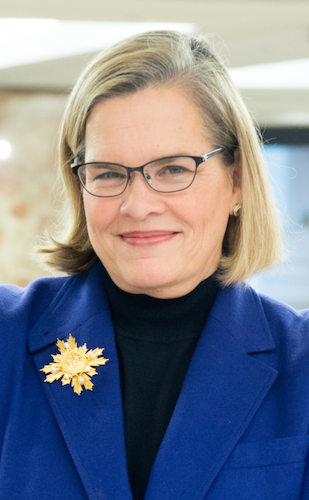 Regina Cunningham is a top health care executive, serving as CEO at the Hospital of the University of Pennsylvania, as well as assistant dean for clinical practice at the School of Nursing. Her tenure at Penn has been headlined by initiatives to improve efficiency, including decreasing emergency room overcrowding. She also made the news recently in announcing all hospital employees and clinical staff at Penn will be required to be vaccinated for COVID-19. 
43. Gregory Deavens
President and CEO, Independence Blue Cross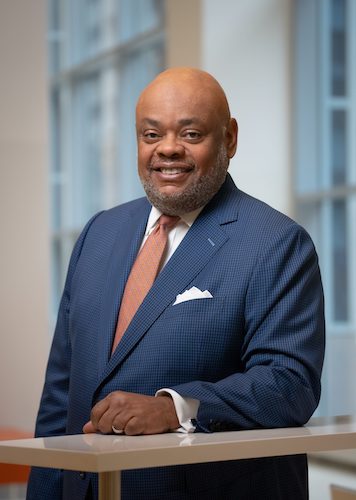 Last year, Gregory Deavens became the first African-American president and CEO of the region's largest health insurer. He joined Independence Blue Cross in 2017 and has led all financial components of the company to date. Since taking over in 2020, Deavens has been laser focused on addressing racial disparities in health care and mental health access. More recently, Independence Blue Cross was assisting Rite Aid in providing one-on-one support for people seeking vaccine appointments. 
44. John Zillmer
CEO, Aramark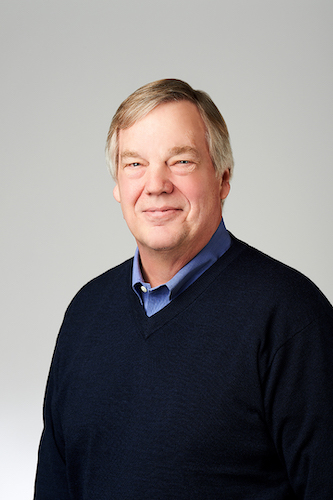 John Zillmer has overseen the global foodservice giant since 2019. Headquartered in Philadelphia, Aramark employs more than 280,000 people nationally and provides food service and uniform services to hundreds of colleges and universities, correctional facilities, and other large venues. Its lobbying efforts have also increased over the years, with nearly $700,000 in expenditures in 2020 – pushing for, among other things, the Relief for Workers Affected by Coronavirus Act. 
45. Conor Lamb
Member of Congress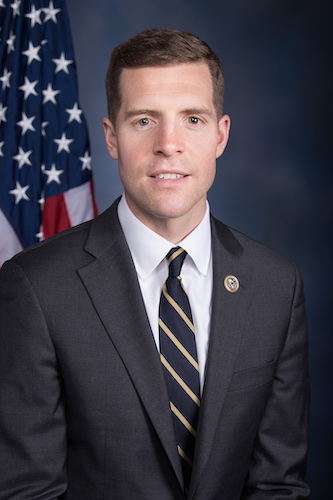 Rep. Conor Lamb came into the national spotlight in 2018 when he won a special election in then-18th Congressional District in the greater Pittsburgh area. Now elected in the realigned 17th Congressional District, Lamb serves on the Committees on Science, Space, and Technology; Veterans' Affairs; and Transportation and Infrastructure. He also serves as chair of the Congressional Steel Caucus and continues to be a strong advocate for the industry in Western Pennsylvania. 
46. Matthew Cartwright
Member of Congress
Representing the 9th Congressional District in Northeast Pennsylvania, Rep. Matthew Cartwright has been in Congress since 2013. With a Democratic majority in the U.S. House, Cartwright plays a pivotal role as member of the Appropriations Committee and chair of the Subcommittee for Commerce, Justice, and Science. A strong advocate for working families, seniors and veterans, Cartwright continues to be one of the most influential and bipartisan members of the Pennsylvania delegation. 
47. Leslie Richards
General Manager, Southeastern Pennsylvania Transportation Authority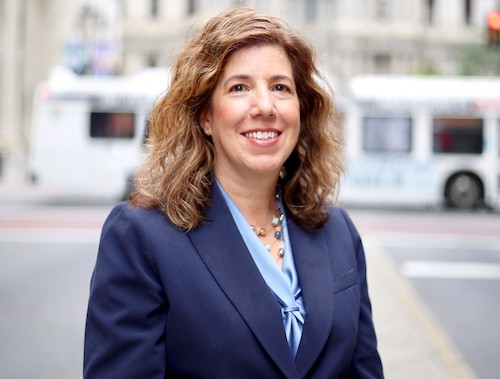 Leslie Richards is widely considered the transit expert in the Commonwealth. Prior to becoming the general manager of SEPTA, she served as secretary of transportation under Gov. Tom Wolf from 2015 to 2019, and was the first female chair of the Pennsylvania Turnpike Commission. Richards now oversees more than 9,500 employees and the sixth largest public transportation agency in the nation.
48. Christine Toretti
National Committeewoman, Republican Party of Pennsylvania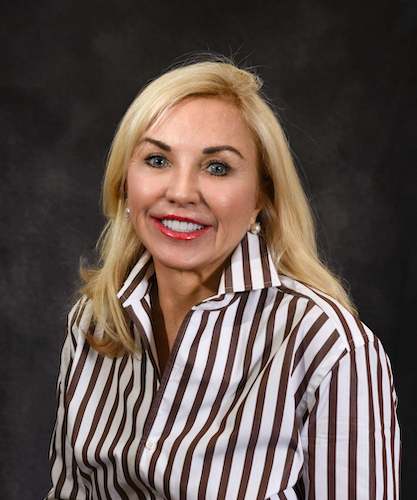 A leader in business and politics, Christine Toretti is the national committeewoman for the Pennsylvania GOP. She is the former chair and CEO of S.W. Jack Drilling Co., and held prominent positions in the administrations of former governors Tom Ridge and Mark Schweiker. Her company was a big donor for Republicans, including former Gov. Tom Corbett, and her work with the Republican National Committee continues. As national committeewoman, she has been recognized as a top fundraiser in local, state, and federal elections. 
49. Lawrence Tabas
Chair, Republican Party of Pennsylvania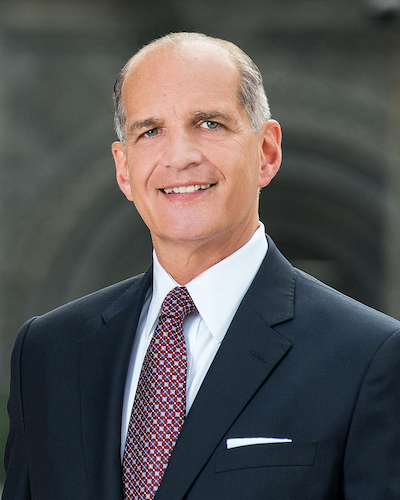 Chair and longtime general counsel for the Republican Party of Pennsylvania, Lawrence Tabas has ample experience representing candidates at all levels of government. Recognized as an election law expert, Tabas is a partner at the Obermayer Rebmann Maxwell & Hippel law firm and chair of Obermayer's Election Law Practice Group and Health Care Law Department. He has also represented cases involving campaign finance, ballot referendums, recounts and more. 
50. Glenn Thompson
Member of Congress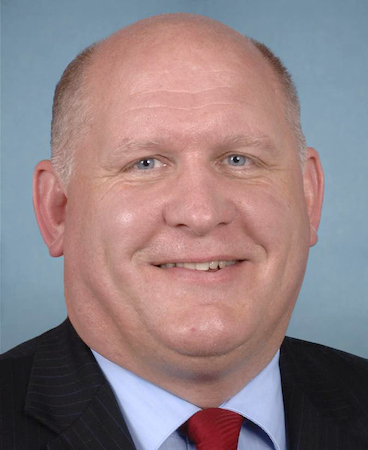 Rep. Glenn Thompson's experience prior to taking office includes years as a volunteer firefighter, school board member, therapist and nursing home administrator. He was first elected to the House in 2008, representing the 5th Congressional District, before being redistricted to the 15th district. During his time in Washington, he has served on the House committees on agriculture, education and labor, championing a bill to bolster career and technical education.