The Pennsylvania Healthcare Power 100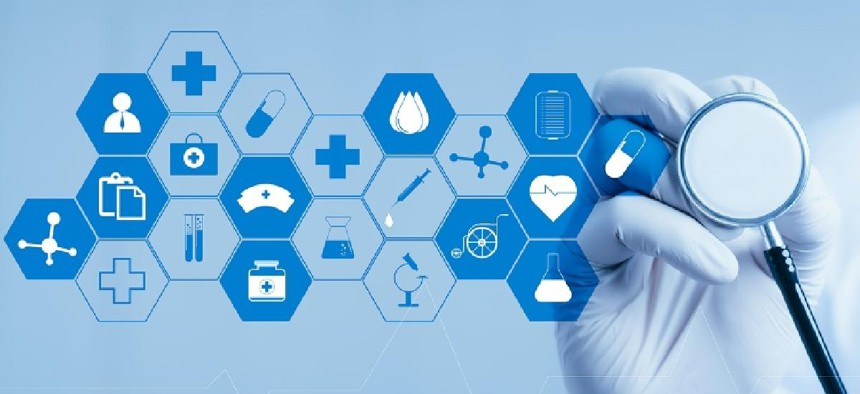 There's no question that health care has been the biggest issue over the last year and a half. With the COVID-19 pandemic, an ongoing opioid epidemic, legislative battles over abortion rights and more, access to care and quality of care remain critical components to the industry. The Commonwealth's lawmakers, health systems, medical professionals and frontline workers stepped up to deal with the unprecedented circumstances put before them. They steered the Keystone State through the crisis and are working to find solutions to the countless challenges it presented. 
After we lost nearly 28,000 Pennsylvanians to COVID-19, the state is on its way to recovery with a new mindset toward health care and equity. City & State Pennsylvania's Healthcare Power 100 – developed by reporters Justin Sweitzer and Harrison Cann – recognizes the public officials, health care executives, innovators, academics, advocates and activists that have played a part in the state's response and its plan for the future.
1. Jeffrey Romoff
President and CEO, University of Pittsburgh Medical Center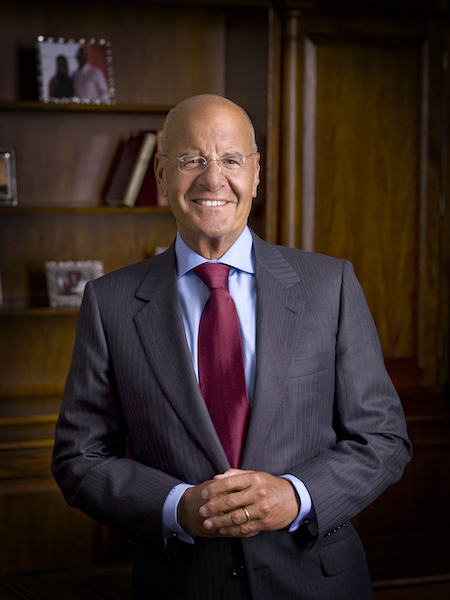 Not only is UPMC one of the largest health care networks in Pennsylvania, but it's also Pennsylvania's largest employer outside of government, with more than 92,000 employees across the Commonwealth. Under Jeffrey Romoff's leadership, UPMC increased its operating revenue in 2020 by $3 billion, while also increasing its operating income by nearly $600 million. UPMC's statewide footprint is continuously growing, with 40 hospitals, more than 8,700 licensed beds, 700 outpatient offices and more than 6,300 physicians. The health network also fields an annual 5.5 million outpatient visits, 355,000 inpatient admissions and 900,000 emergency visits. And like many other health care providers across the nation, Romoff and his $23 billion health care nonprofit had to shift their efforts to battling the pandemic in 2020. In addition to caring for those who contracted COVID-19, UPMC has also been a key vaccine distributor, helping to disburse the available COVID-19 vaccines to people across the state. UPMC's work to protect patients from contracting the disease wasn't just limited to vaccines. Currently, UPMC is also providing new monoclonal antibody treatment for COVID-19, which uses antibodies to block the virus' ability to enter cells and slow down the infection. Those in the health care sector had to step up to respond to the pandemic, and UPMC's administration of more than half a million COVID-19 vaccines is a testament to the impact the health system has had throughout the pandemic, and is certainly something Romoff can be proud of.
2. David Holmberg
President and CEO, Highmark Health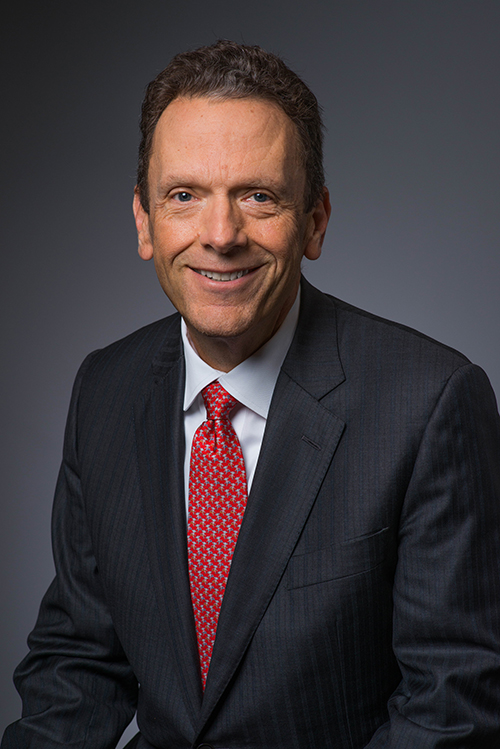 Since joining Highmark in 2007, David Holmberg has helped lead one of the nation's largest health organizations through massive growth. A $18 billion company that includes insurers, regional hospitals and a physician network, Highmark is a Pittsburgh-based health organization with a reach far outside western Pennsylvania. Under Holmberg's leadership, the company successfully acquired Allegheny Health Network and turned around its financial position. Holmberg has also overseen Highmark's expansion to 12 hospitals and its COVID-19 response. With more than 35,000 employees serving millions of customers, Highmark's influence in Pennsylvania health care cannot be understated. Despite patient volumes falling last year, Highmark reported an operating gain of $490 million. Highmark Health Plan, which has about 5.6 million members, also reported an operating gain of more than $400 million. As an executive, Holmberg uses his retail industry expertise to focus on customer-centric health care that delivers high quality care at low costs. Responses to the pandemic have led to increased efforts to address racial disparities and reach all areas with equitable services. Highmark Health has hired a chief clinical diversity, equity and inclusion officer, and implemented programs that provide financial support to people of color seeking medical degrees. Holmberg has pledged to continue developing telehealth services that make the process more convenient for both patients and doctors. The company is also partnering with Google Cloud to develop the Living Health platform, which uses technology to create a more coordinated and personalized service delivery process. 
3. Madeline Bell
President and CEO, Children's Hospital of Philadelphia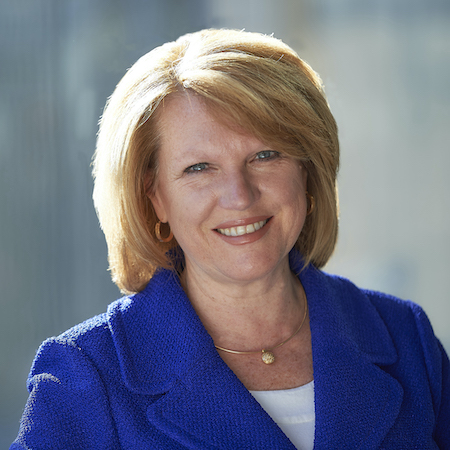 Madeline Bell began her career as an overnight pediatric nurse and has worked her way up to the top spot at one of the most prestigious children's hospitals in the country. In this role, she oversees more than 16,000 employees in the hospital's $3.2 billion-a-year health system, and has been praised as an innovator in her field. She developed one of the largest pediatric care networks in the U.S. and has been nationally recognized for her work in the development of clinical care programs. Over the span of her 34 years at CHOP, Bell has forged alliances with community hospitals, created successful training programs and grown revenue for the health system. Known as a natural leader in her community and role model for young women, Bell has said that being in the Girl Scouts taught her about confidence and collaboration. Bell is the author of the blog, "Heels of Success," which coaches women on how to elevate themselves through their career journeys. In May, she released "Pioneered at CHOP," five special episodes to complement her podcast, "Breaking Through with Madeline Bell," during which she interviewed CHOP doctors, scientists, philanthropists, innovators and business and civic leaders about the stories behind their groundbreaking work. In the early days of the pandemic, Bell said she was able to very quickly scale up CHOP's ability to provide telemedicine to families with children. In May, Wawa donated $25 million to build a center for fetal medicine at CHOP. 
4. Regina Cunningham
CEO, Hospital of the University of Pennsylvania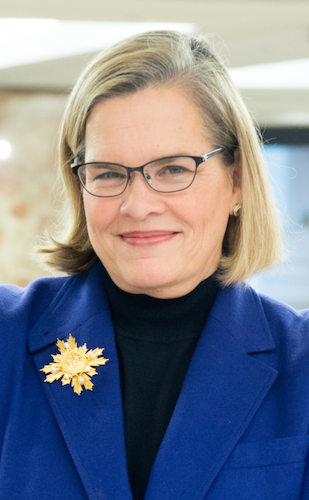 Dr. Regina Cunningham is an accomplished nurse, scientist, educator and health care executive who has served as CEO at the Hospital of the University of Pennsylvania since 2017. She also serves as adjunct professor and assistant dean for clinical practice at the University of Pennsylvania. Her tenure at Penn has been headlined by initiatives to improve efficiency, including decreasing emergency room overcrowding and utilizing nursing resources in care delivery systems. Most recently, Penn introduced a new mobile application system that allows nurses to work on the computer while on the move, rather than at a nursing station. In a few months, Cunningham will cut the ribbon on a 1.5 million square-foot on-campus facility fully focused on treating epilepsy patients and equipped with cameras, recording equipment and advanced imaging technology to study seizures in real time. In May, she made the bold decision that all hospital employees and clinical staff at Penn would be required to be vaccinated against COVID-19. She said she wanted to take the lead on this to protect UPHS' patients and to set an example for those who remain hesitant both within the institution and the community at large. Cunningham previously was Penn's chief nurse executive, where she oversaw the development of professional practice standards and sought out scholarships for nursing students. She is also the principal investigator of a $1.7 million award from the National Cancer Institute that is dedicated to helping improve accrual to clinical trials.
5. Gregory Deavens
President and CEO, Independence Health Group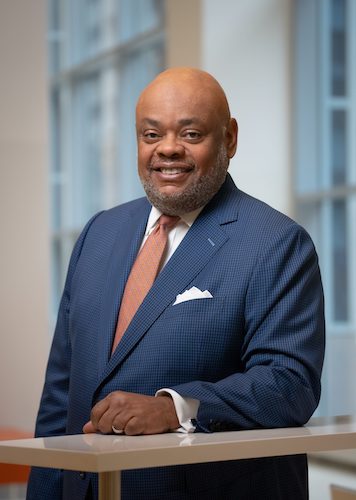 Earlier this year, Gregory Deavens became the first Black president and CEO of the region's largest health insurer. With a reach that covers more than 2 million people in the Greater Philadelphia region and 7 million nationwide, Independence Blue Cross is a household name for many in the health care industry. Deavens joined IBX in 2017 as executive vice president, chief financial officer and treasurer and has led all financial components of the company to date. Since taking over as CEO in January, he has been laser focused on addressing racial disparities in health care and expanding access to mental health care. More recently, IBX was assisting Rite Aid in providing one-on-one support for people seeking vaccine appointments. It also joined four other Blues plans to invest in a new venture aimed at addressing high costs of prescription drugs. Earlier this year, IBX reported 2020 earned double its revenue from the year prior. It was their highest profit margin since 2011, records show. Deavens is a member of the National Association of Corporate Directors and the American Institute of Certified Public Accountants. He is a board member of the African American Museum in Philadelphia and the Executive Leadership Council. Prior to his time at Independence Health Group, Deavens spent 10 years at Massachusetts Mutual Life Insurance Company, first as CFO and later as MassMutal's corporate controller. He has also held senior financial positions at NY Life, CIGNA and GE Capital. 
6. Stephen Klasko
CEO, Jefferson Health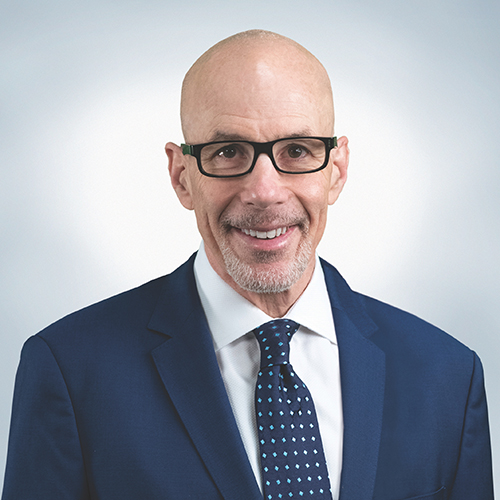 Dr. Stephen Klasko is both the president of Thomas Jefferson University and CEO of Jefferson Health in Philadelphia. Since taking the reins in 2013, Jefferson Health has grown from three hospitals to 14, and boasts annual revenues upwards of $5 billion. In the Philadelphia region, he's a mainstay when it comes to health care and higher education policy. He's also known as a reformer and "transformer" of health care, having authored five books on the subject, most recently, "UnHealthcare: A Manifesto for Health Assurance" and "Patient No Longer, Why Healthcare Must Deliver the Care Experience That Consumers Want and Expect." Jefferson's health system has more than 30,000 employees and educates roughly 8,400 students. In 2015 and 2016, Klasko oversaw the integrations of both Abington and Aria health systems, respectively, with Jefferson Health. These mergers marked the start of a new era for suburban access to some of Jefferson's clinicians, scientists, academicians and health care professionals. In 2017, Klasko was instrumental in facilitating the merger of Thomas Jefferson University and Philadelphia University to create a single school that includes curricula ranging from fashion design to the nation's leading research studies on empathy. Earlier this month, Jefferson helped Tendo Systems – a company that develops digital engagement platforms for patients – to raise $50 million towards its funding goal, according to published reports. And with Klasko at the helm, Jefferson has been able to build the largest and most technologically advanced faculty-based telehealth network in the nation. 
7. Jaewon Ryu
President and CEO, Geisinger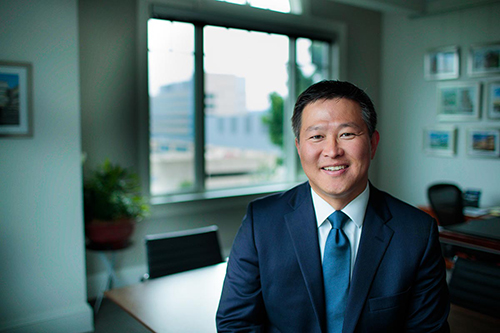 Dr. Jaewon Ryu started at Geisinger in 2016 as executive vice president and chief medical officer, before taking over as president and CEO in 2018. With more than 550,000 members and nine hospital campuses, he oversees one of the largest health systems in the state. Ryu has focused on using innovation to address complex problems around the social determinants of health, including food security, affordability and quality of care. His leadership has also helped the Danville-based health system promote initiatives that meet the needs of patients, with mail-order pharmacies, at-home care programs and senior-focused primary care health centers. This innovative mindset earned him a spot on Modern Healthcare's Most Influential Clinical Executives list in 2019. He previously held positions at Humana, the University of Illinois Hospital, Kaiser Permanente, and in government at the Centers for Medicare and Medicaid Services and as a White House Fellow at the Department of Veterans Affairs. Last month, Ryu was named to the Privia Health Group, Inc. board of directors, bringing his experience in value-based reimbursement and management to the company. He'll continue following his "one size does not fit all" framework for care delivery to improve access to care and affordability, particularly for Medicare beneficiaries. He also aims to build on Geisinger's existing programs related to DNA sequencing, nutrition and transportation.
8. Heyward Donigan
President and CEO, Rite Aid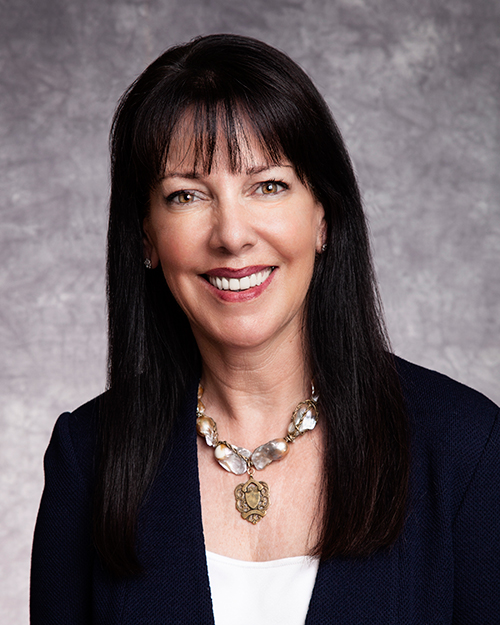 Under the leadership of Heyward Donigan, Rite Aid saw a 3.3% increase in sales, a 2% increase in same store prescription sales and a 3% growth in retail pharmacy revenues in the fourth quarter of 2020. Rite Aid has also been on the front lines of testing and vaccinating Pennsylvanians for COVID-19 and helped administer vaccines as part of the Federal Retail Pharmacy Program, which allowed Rite Aid to supplement state and local vaccination efforts. Donigan has emphasized the need to get COVID-19 vaccines and resources to socially vulnerable communities to ensure equity. Before she joined Rite Aid, Donigan was president and CEO of Sapphire Digital, a company charged with developing platforms allowing customers to choose their health care providers over the internet. She also previously served as executive vice president and CMO at Premera Blue Cross, where she led profitable growth across individual, small group, mid-market and national account businesses. She was appointed president and CEO of Rite Aid in August 2019 for her proven background in strategic planning and marketing, and her track record of organic growth across the health care industry. She is now one of three women leading the three largest pharmacy chains in the U.S., and is doing so with a focus on targeting female consumers for the industry. Donigan continues to transform Rite Aid's digital and retail presence, a much needed change for the previously struggling company. 
9. Kenneth Frazier
Executive Chairman, Merck
Kenneth Frazier made a name for himself at Merck as general counsel, overseeing the company's defense against litigation over the anti-inflammatory drug Vioxx. A Philadelphia native, he graduated high school at age 16 before enrolling at Pennsylvania State University. Following earning his bachelor's degree, Frazier received his law degree from Harvard Law School and returned to Philadelphia to begin his legal career with Drinker Biddle & Reath. He joined Merck's public affairs division in 1992 and worked his way up to executive vice president. In 2011, Frazier took over as CEO, becoming the first African American to lead a major pharmaceutical company. He retired from the position of CEO at the end of June, but remained in place as executive chairman during the board of directors' transition period. During his time as president and CEO, Frazier led Merck through the development of life-saving medicines and vaccines, such as Keytruda and Gardasil. He also made major investments in research and is known for his philanthropic efforts. He co-founded OneTen, a coalition of leading organizations committed to finding Black Americans family-sustaining jobs through upskilling and promotion. Today, more than 12,000 of Merck's roughly 70,000 employees remain in Pennsylvania. The company had an estimated $48 billion in revenue in 2020 and is ranked 69th on the 2021 Fortune 500.
10. Brian Nester
President and CEO, Lehigh Valley Health Network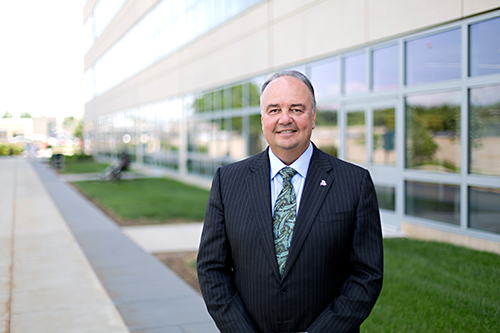 Prior to being named president and CEO in 2014, Dr. Brian Nester served in various administrative roles at the Lehigh Valley Health Network, dating back to 1998. He received his doctor of osteopathic medicine and master of science degrees from the Philadelphia College of Osteopathic Medicine, and completed his residency in emergency medicine at the Albert Einstein Medical Center in Philadelphia. As the health care network's top executive, Nester oversees more than 18,000 employees, 1,200 providers and eight hospital campuses. Its flagship facility, the Lehigh Valley Hospital, is consistently named one of the top 100 hospitals in the country, and the system overall had more than $2 billion in revenues in 2020. LVHN recently opened its first newly built hospital in Northampton County, which includes a 35,000-square-foot Lehigh Valley Cancer Institute. Over the last 15 years, Nester has been a regular guest lecturer at Columbia University, where he received his master's degree in business administration and often speaks on health care reform and business development at the college's Graduate School of Business and Mailman School of Public Health. He's publicly discussed how social determinants of health impact not only patient services but financial services. And as an innovative leader, he has emphasized the need for health analytics to identify vulnerable and at-risk populations in order to improve community health.