The 2021 Pennsylvania Labor Power 100: 51 - 100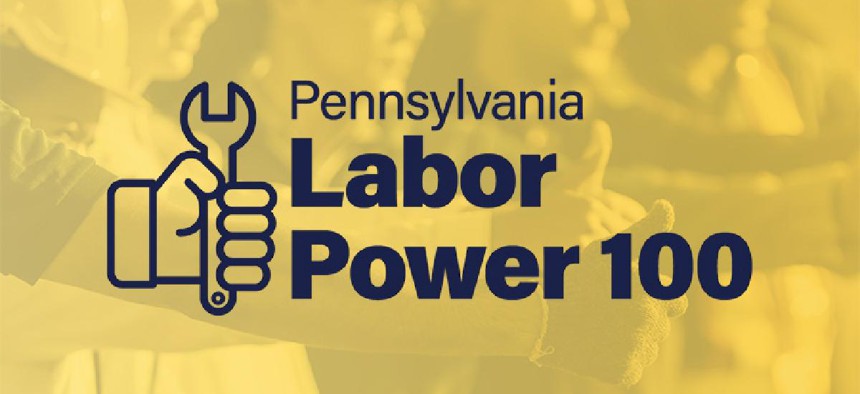 51. Jim Cox
Chair, Pennsylvania House Labor & Industry Committee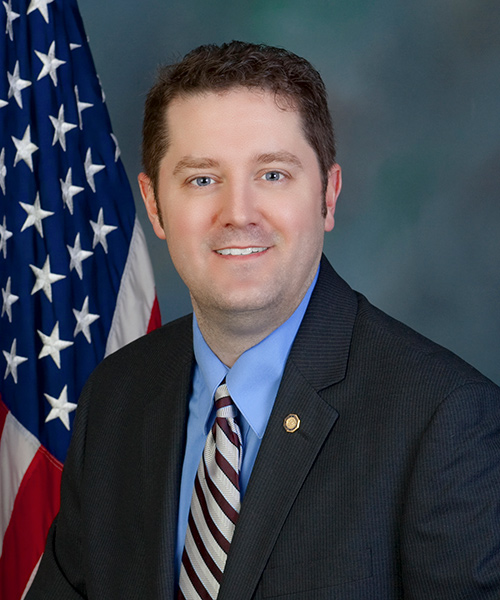 State Rep. Jim Cox wields a significant amount of power as chair of the House Labor & Industry Committee. Cox holds key oversight responsibilities on all labor-related issues and has helped spearhead bills aiming to enhance workforce development initiatives. Earlier this year, he and the House Labor & Industry Committee passed legislation to modernize the unemployment compensation system and allow workers and employers to participate in appeal hearings by video. 
52. Christine Tartaglione
Minority Chair, Pennsylvania Senate Labor & Industry Committee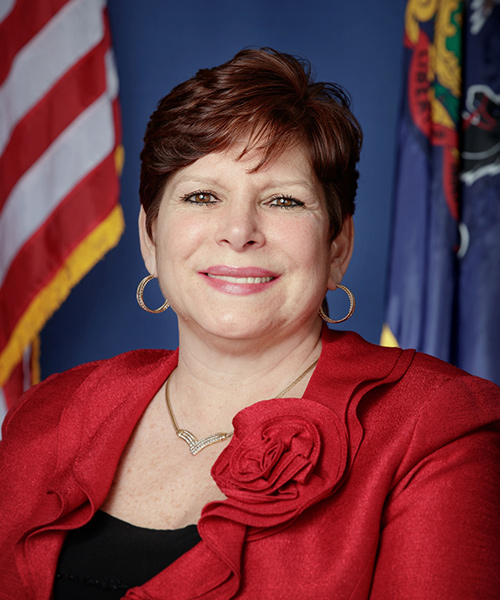 As minority chair of the Senate Labor & Industry Committee, state Sen. Christine Tartaglione has made labor issues a key focus of her legislative career, leading advocacy efforts to raise the state's minimum wage and increase protections for workers. Tartaglione has sponsored legislation this session to raise the minimum wage to $15, expand OSHA protections to public sector employees, prevent wage theft and incentivize new apprenticeship programs in the state – further underscoring her dedication to labor policy.
53. Gerald Mullery
Minority Chair, Pennsylvania House Labor & Industry Committee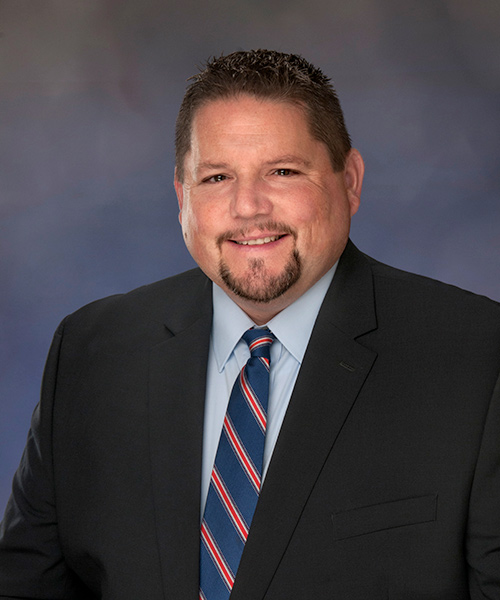 State Rep. Gerald Mullery is a powerful Democratic voice on the House Labor & Industry Committee, where he serves as an ideological foil to GOP Chairman Jim Cox. Mullery has sponsored legislation this session to enhance protections for workers at meatpacking and food processing plants, as well as a proposal to modernize and improve the state's Unemployment Compensation Law after the system experienced extreme challenges at the onset of the COVID-19 pandemic.
54. James Darby
Chair, Pennsylvania Labor Relations Board
As one of the most experienced labor arbitrators and mediators in the commonwealth, James Darby chairs the Pennsylvania Labor Relations Board. He's been appointed to the board twice, and has helped it resolve labor disputes and collective bargaining rights issues. Before then, he spent time in Harrisburg as both the deputy counsel and special assistant to Gov. Bob Casey Sr. and deputy auditor general and chief counsel to Auditor General Bob Casey Jr.
55. Devan Spear
Executive Director, Philadelphia Jobs with Justice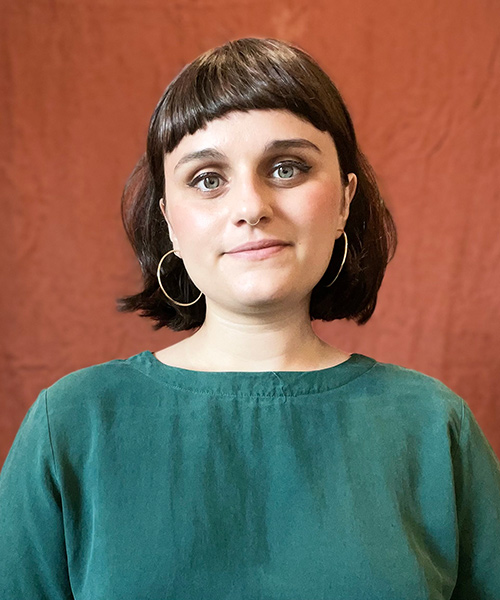 If there's one thing Devan Spear is committed to, it's fighting for workers. Spear leads Philadelphia Jobs with Justice, a coalition of labor unions and community groups advocating for fairer treatment of working people. Earlier this year, Spear and other organizers marched through Drexel University and the University of Pennsylvania's campuses calling on both schools to make payments in lieu of taxes to support the School District of Philadelphia.
56. Maureen May
President, Pennsylvania Association of Staff Nurses and Allied Professionals
Maureen May has led PASNAP, a statewide union of more than 9,000 nurses and other health professionals, since 2018. She's brought more than 30 years of experience to the union as a registered nurse, and has previous experience as president of the Temple University Hospital Nurses Association. PASNAP is supportive of safe staffing protocols, universal health care and backs measures to protect health care workers from harassment. 
57. Betsy Snook
CEO, Pennsylvania State Nurses Association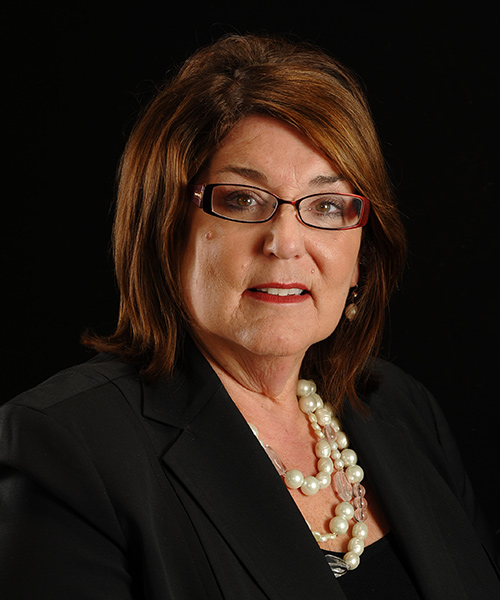 Betsy Snook manages the Pennsylvania State Nurses Association, a group that's part of the more than 200,000-member national nurses association. Snook and PSNA have advocated for measures that would set "safe staffing" levels for nurses, which caps the number of patients that a nurse can be assigned. PSNA also supports legislation that would establish multi-state nursing licenses, thus allowing nurses in Pennsylvania to practice in 34 other states.
58. Willie Brown
President, Transport Workers Union Local 234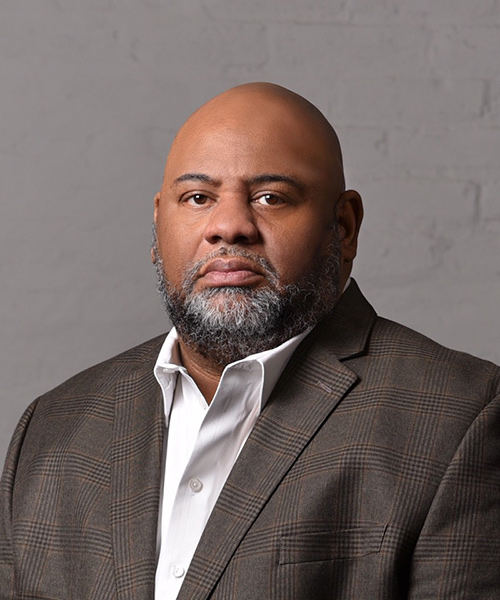 As the leader of Transport Workers Union Local 234, Willie Brown represents more than 5,000 Southeastern Pennsylvania Transportation Authority (SEPTA) and transit workers. Brown has gone back and forth with SEPTA throughout the pandemic, as the union has accused the agency of being slow to get its members PPE and update its sick-leave policies. He's prioritizing better paid leave policies, death compensation for the families of workers who died from COVID-19 and more during upcoming contract negotiations. 
59. Ross Nicotero
President/Business Agent, Amalgamated Transit Union Local 85
Ross Nicotero took charge of the Amalgamated Transit Union Local 85, a union representing more than 2,200 workers from the Port Authority of Allegheny County, July 1, following his election win. While working his way through the organization, Nicotero most recently spent time as a driving instructor. He's said he will remain committed to all drivers, operators, maintenance workers and more, and will fight to establish sustainable funding for public transit. 
60. Kenneth Broadbent
Business Manager, Steamfitters 449
As business manager for Steamfitters 449, Kenneth Broadbent represents the interests of roughly 2,700 steamfitters – workers who manufacture, install and perform maintenance work on pipe systems. Broadbent has advocated for a package of state bills designed to incentivize manufacturers to base their operations in Pennsylvania by creating targeted tax abatement zones, streamlining environmental permitting and lowering the corporate net income tax. 
61. Greg Bernarding
Business Manager, Ironworkers Local No. 3
Greg Bernarding represents more than 1,800 western Pennsylvanians as the Ironworkers Local No. 3's business manager. The union, which was founded in 1896 to provide health care, benefits and better wages to its members, includes workers specialized in steel work, concrete construction, bridge erection, welding, wind turbine construction and more. The local covers workers in Pittsburgh, as well as Clearfield and Erie. 
62. Kevin Boyle
Business Manager, Ironworkers Local 401
Kevin Boyle is the business manager and financial secretary-treasurer for Ironworkers Local 401, a union based in Philadelphia that has approximately 700 active members who are trained in working with structural steel, precast concrete structures and pre-engineered metal buildings, among other projects. Boyle has experience in construction himself, and his union has endorsed candidates running for public office in the past, largely on the basis of how they stand on workers' rights and right-to-work laws. 
63. Kerry Zettlemoyer
Business Manager, Ironworkers Local Union No. 404
Kerry Zettlemoyer's union covers 30 counties throughout the Keystone State. Ironworkers Local Union No. 404 represents more than 900 workers and includes members who specialize in assembling building frameworks, reinforcing steel and constructing power plants, among other projects. The union, which is a local chapter of the International Association of Bridge, Structural, Ornamental and Reinforcing Ironworkers, is also a member of the Ironworkers District Council of Philadelphia. 
64. Donald Wanamaker
Business Manager, Ironworkers Local 502
As the top official at Ironworkers Local 502, Donald Wanamaker leads a union of ironworkers from Pennsylvania, New Jersey and Delaware. Members of the local specialize in welding, structural work, ornamental work and steel fabrication. In addition to being the union's business manager, he is also one of the local's delegates to Washington, D.C., as well as the union's financial secretary-treasurer. 
65. David Callis
Business Manager, Ironworkers Local 521
David Callis leads the Scranton-based Ironworkers Local 521 as its business manager and president, and is a first-class fitter for McGregor Industries, a company in Dunmore, Pennsylvania that fabricates and installs metal pieces for buildings and other projects. Callus was present when now-President Joe Biden made a campaign stop at McGregor Industries last year, a move that underscored the importance of union support in the 2020 general election. 
66. Stephen Sweeney
Vice President, International Association of Bridge, Structural, Ornamental and Reinforcing Ironworkers
Stephen Sweeney is a significant, and controversial, figure in the region's labor movement. He is general vice president of the international ironworkers union, a position he's held since 2014. A longtime ironworker, he also currently serves as Ironworkers Local 404's administrator – a local that covers 30 Pennsylvania counties, and was also administrator of Ironworkers Local 401 at one time. Sweeney is also the current president of the New Jersey state Senate, first elected to that role in 2010. 
67. Gregory Blose
Business Manager/Financial Secretary-Treasurer, Sheet Metal Workers Local Union 12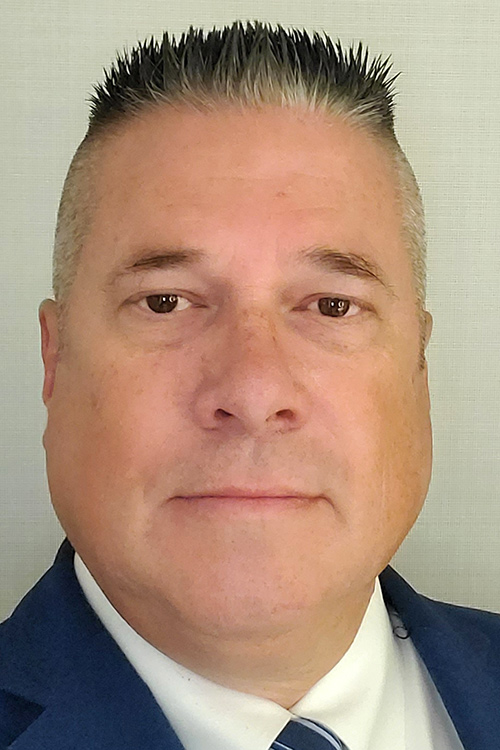 As a leader of the Sheet Metal Workers Local Union 12, Gregory Blose represents more than 1,100 members across 23 counties in western Pennsylvania. He recently helped the Pittsburgh-based union negotiate a new, four-year contract and worked with the Journeymen Apprentice Training Fund trustees to secure more than $2 million in grant money for a new training center and union hall renovations. 
68. Jeff Binz
Director, United Auto Workers Region 9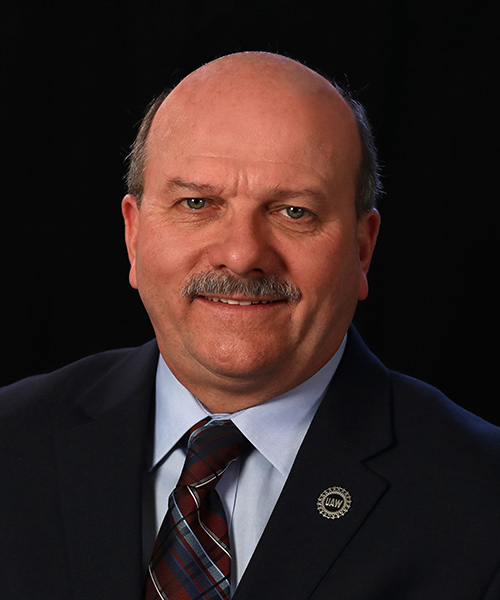 Jeff Binz was first elected to serve as the director of the International Union, United Automobile, Aerospace and Agricultural Implement Workers of America's Region 9 in 2018 at a special convention, and was later reelected to a full term. As director of Region 9, Binz represents members across New Jersey, New York and Pennsylvania who manufacture parts for Ford and Lincoln vehicles, as well as workers who build military helicopters. 
69. John Hughes
Business Manager, Boilermakers Local 154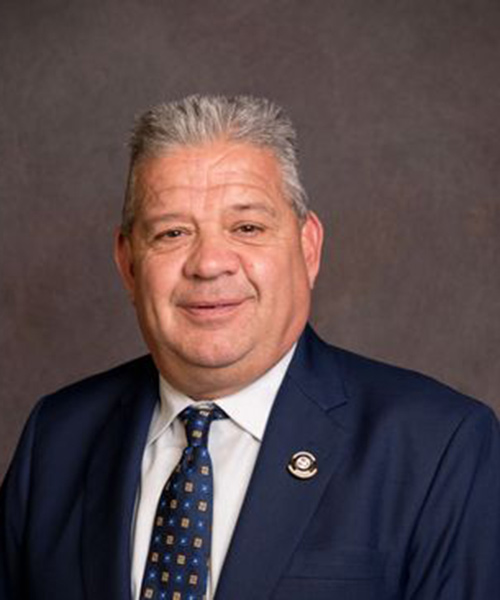 Following in his father's footsteps, John Hughes started as a boilermaker back in 1977. He was elected recording secretary of Local 154, the Pittsburgh-region lodge that was chartered in 1894, nearly 20 years into his career. Hughes worked his way through leadership positions over the years, and assumed the role of business manager and secretary-treasurer in 2017. He now represents more than 1,500 journeymen, apprentices and trainees. 
70. Michael Dunleavy
Business Manager, IBEW Local Union 5
Michael Dunleavy represents Pittsburgh electrical workers as the business manager and financial secretary for IBEW Local 5 – a union that was founded in 1897. Over the past year, Dunleavy has used his influence to promote political candidates at all levels of government, primarily those dedicated to protecting union workers. He's also a big advocate for the COVID-19 vaccine, having encouraged members to get the jab for the well-being of the union at large. Dunleavy is also a vice president on the Allegheny/Fayette Central Labor Council. 
71. Chuck Knisell
International District 2 Vice President, United Mine Workers of America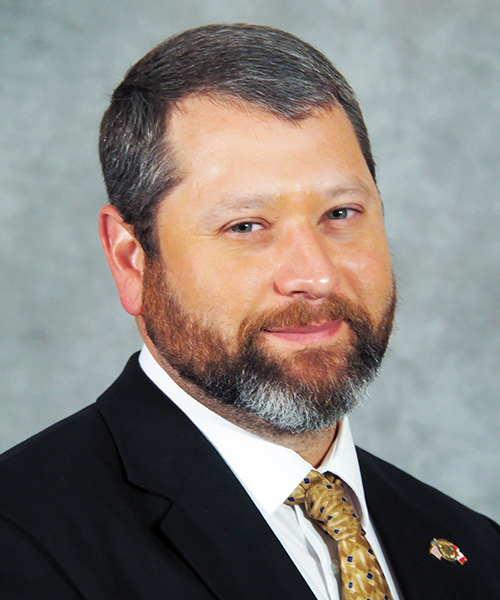 As vice president of the United Mine Workers of America's District 2, Chuck Knisell oversees a collection of local unions in Pennsylvania, New York and Canada made up of thousands. Members in District 2 include miners, corrections officers, county workers and manufacturers. Knisell has been a vocal advocate for workers at the Cumberland Mine, a coal mine based in Greene County that employs upwards of 500 miners, as well as more than 100 workers in management positions.
72. Richard Lazer
Deputy Mayor of Labor, City of Philadelphia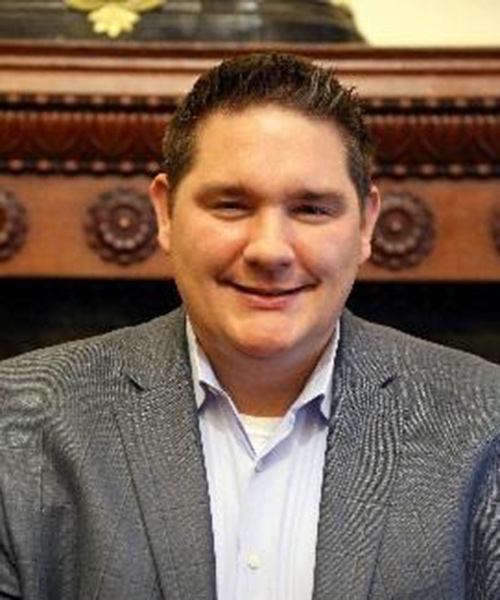 A long-time trusted advisor to Mayor Jim Kenney, Richard Lazer oversees numerous city economic development projects and organized labor initiatives. He handles all aspects of labor and employee relations for city workers, including more than 27,000 employees from the AFSCME District Councils 33 and 47, Fraternal Order of Police Lodge 5 and International Association of Firefighters Local 22. He's successfully negotiated several contracts and is now coordinating capital investments in recreation centers, libraries, parks and playgrounds. 
73. Ronald Tomasetti
Business Manager, Laborers Local 158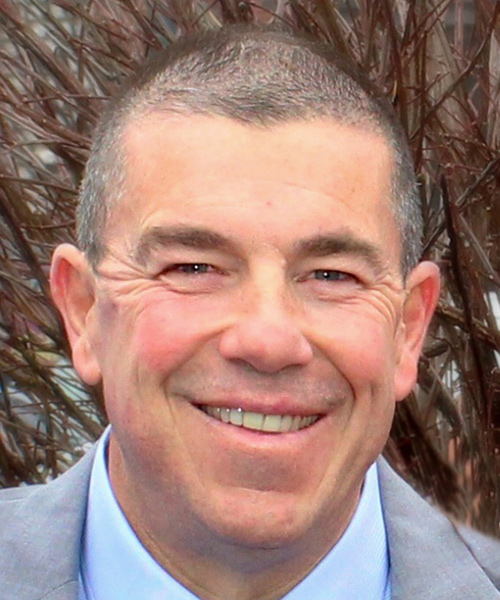 Laborers Local 158 – a regional affiliate of the Laborers International Union of North America – represents workers across northeastern and central Pennsylvania, and as its business manager, Ronald Tomasetti leads a union of workers specialized in heavy and highway construction. Local 158 includes members from 29 counties, and has thrown its support around state-level legislation to create jobs in construction and the building trades. Tomasetti is also a trustee for the Laborers' District Council of Easter Pennsylvania Education and Training Fund. 
74. Susan Schonfield
Executive Director, Community Integrated Services
Susan Schonfield has served as Community Integrated Services' executive director for more than 25 years and has helped the organization grow to provide employment services to 2,000 people with disabilities each year. Schonfield has worked on Sen. Bob Casey's Employment Roundtable, received the 2014 Association of People Supporting Employment First's Best Practices Award and established herself as an expert on employment services for those who struggle with disabilities. 
75. Chekemma J. Fulmore-Townsend
President and CEO, Philadelphia Youth Network
As the president and CEO of the Philadelphia Youth Network, Chekemma Fulmore-Townsend supports more than 15,000 young people in the region every year. Her dedication to dismantling poverty for youth and young adults is demonstrated by her commitment to creating coordinated systems that promote academic achievement, economic opportunity and personal success. She was appointed by Gov. Tom Wolf to the Workforce Development Board and currently serves as chair to the board's youth committee. 
76. Nicole Kligerman
Director, Pennsylvania Domestic Workers Alliance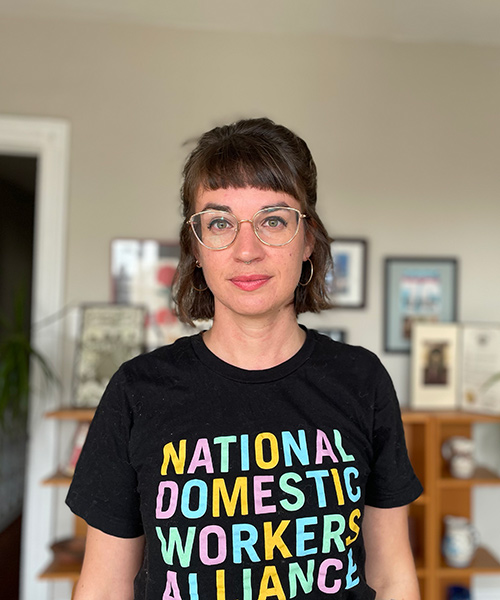 Nicole Kligerman has been a leading voice in Philadelphia labor for more than a decade. She began as a union organizer with the Pennsylvania Association of Staff Nurses and Allied Professionals before founding the state chapter of National Domestic Workers Alliance in 2007. Her organizational work has brought together movements to end deportations and family separation, as well as provide critical labor protections for the city's 16,000 house cleaners, caregivers and nannies. 
77. Paul Anthony
Business Manager, IBEW Local 375
Paul Anthony represents close to 1,000 members as business manager and financial secretary of IBEW Local 375, based in Allentown. This union is comprised of workers in electrical construction, public works, television and communications, as well as power generation, and is dedicated to managing labor relations and strengthening relationships with customers. Prior to his time as business manager, Anthony was a training director for the local's joint apprenticeship training committee. 
78. Jim Irwin
President, Lehigh Valley Labor Council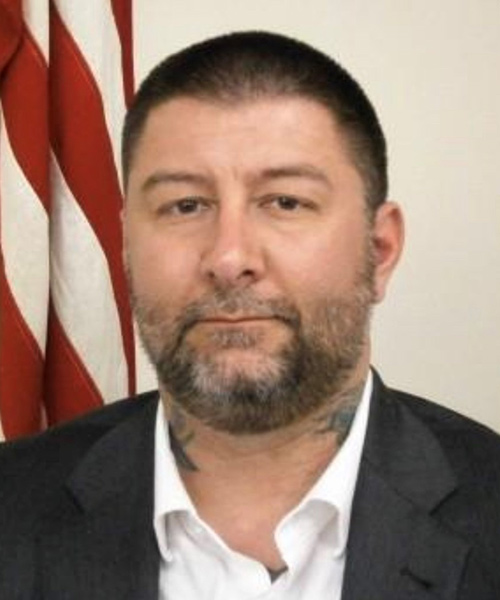 Jim Irwin's been involved in organized labor since high school, when he joined AFSCME Local 1435 while working at Gracedale Nursing home in Northampton County. He later helped gather more than 30,000 signatures to have a referendum question put on the county ballot to keep Gracedale from being privatized. Now, he serves as president of AFSCME Council 13's staff union, PICSU, and president of the Lehigh Valley Labor Council. 
79. Jack Lee Jr. 
President, Erie-Crawford Central Labor Council
A career member of Roofers 210, Jack Lee Jr. has been involved in the labor movement for more than 40 years. He has continued his work in the Erie-Crawford Central Labor Council, where he was soon elected president. He's helped develop community projects and advocated for social and economic justice on behalf of members. His public service hasn't gone unnoticed, as he was elected as Summit Township Supervisor in 2014. 
80. David Gash
President
Harrisburg Central Labor Council
David Gash leads the Harrisburg Central Labor Council, the local AFL-CIO covering six counties in the Capitol region. During his time as president, Gash has condemned stagnant wages and outdated labor laws, stating that the working poor are tired of struggling. He continues his advocacy for worker's rights as the AFL-CIO pushes for passage of the Protecting the Right to Organize (PRO) Act in Congress. 
81. Ed Mooney
International Vice President
Communications Workers of America, District 2-13
The lead man for all communications workers in the region is Ed Mooney. As the International Vice President of CWA District 2-13, he is responsible for serving locals in Pennsylvania, Maryland, Delaware, Virginia, West Virginia and Washington D.C. Mooney was elected in 2011 after spending two years as president of the CWA Local 13000. Earlier this year, Mooney provided testimony to the Senate Communication and Technology Committee in opposition to small cell deployment preemption bills. 
82. James Gardler
President, Communications Workers of America Local 13000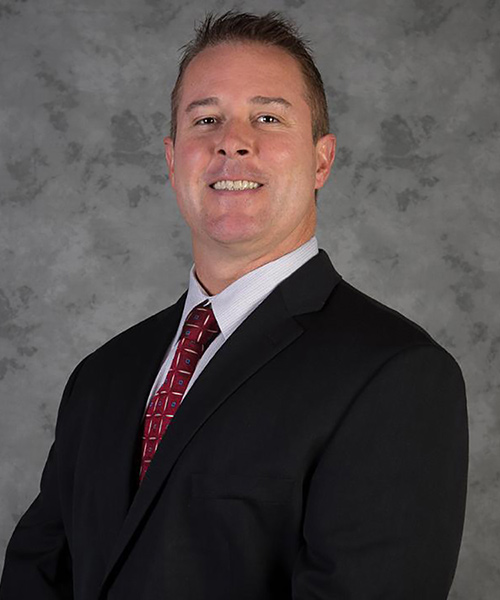 James Gardler joined the Communications Workers of America in 1992 and has been working on its behalf ever since. He has held various positions within the local union until he was elected president in 2008. He uses his labor experience in his capacities as secretary-treasurer of the Philadelphia Council AFL-CIO. In his current role with Local 13000, Gardler oversees about 4,700 members and is responsible for upholding 22 contracts. 
83. Richard Muttik
Business Manager/Financial Secretary, International Brotherhood of Electrical Workers Local Union 126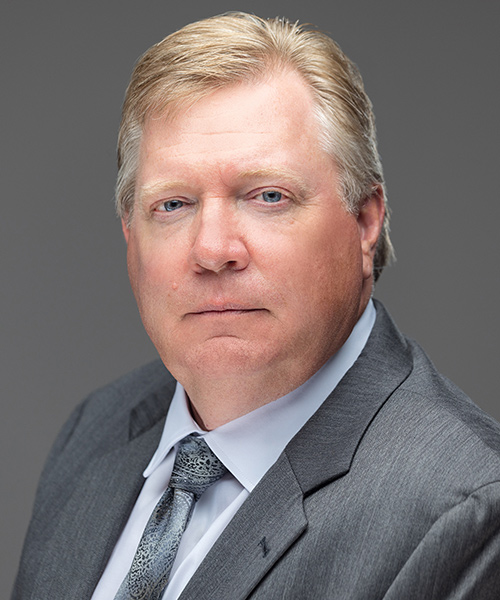 Richard Muttik has been a member of the Local Union 126 for nearly 30 years. Since 1991, he's worked as a journeyman lineman, steward and foreman on various projects, and worked his way through Local Union 126's leadership. He took over as business manager and financial secretary in 2001, and continues to serve the electrical line construction and maintenance industry in Pennsylvania, Delaware and the Eastern Shore of Maryland.
84. John McNesby
President, Fraternal Order of Police Lodge #5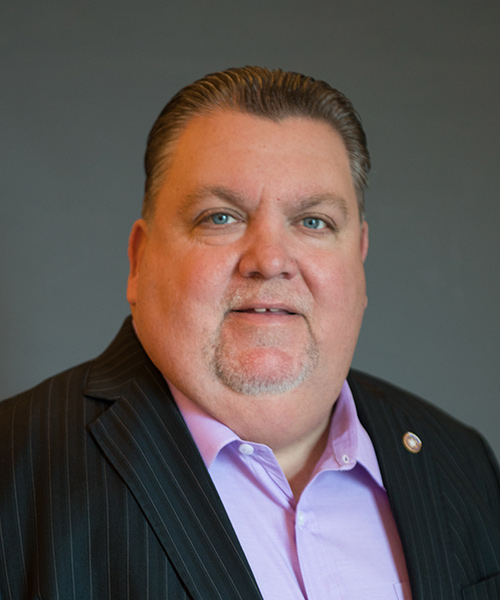 A former Philadelphia police officer, John McNesby has been a member of the Philadelphia Lodge #5 Fraternal Order of Police since 1986. He's served in various executive positions since 2000, before taking over as president in 2007. He now represents more than 14,000 active and retired police officers. Most notably, he helped successfully negotiate five contracts and led the union headquarters' relocation to northeast Philadelphia. 
85. Jim Leiding
President, Association of Pennsylvania State College & University Retired Faculties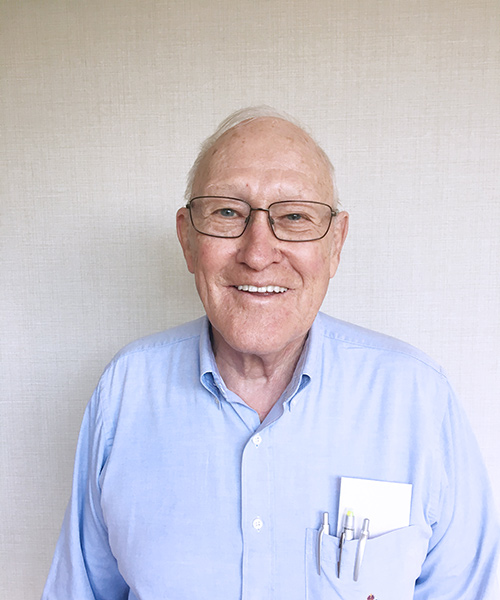 Jim Leiding took over as president of the Association of Pennsylvania State College & University Retired Faculties after spending his career as an active APSCUF member. He served as Meet and Discuss Chair at the local level and as a delegate at the state level for 30 years during his time at East Stroudsburg University. As a professor, he also played a significant role in the development of the school's sociology major and department. 
86. Benjamin Connors
President and CEO, General Building Contractors Association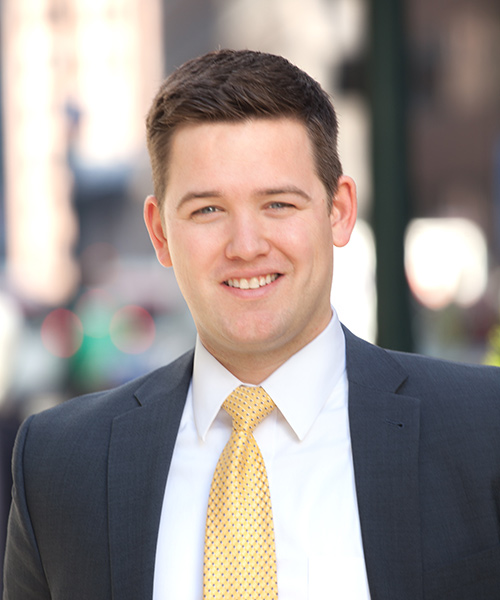 Going into his sixth year as president of the General Building Contractors Association, Benjamin Connors oversees that association's labor relations, educational and marketing activities. He joined GBCA in 2014 as the director of government relations before taking over as president just a year later. He now manages more than $5 billion in assets and serves as a trustee for several union benefits and training funds. 
87. Eastern Atlantic States Regional Council of Carpenters
Tori Shriver, Drew Simpson III, Layla Bibi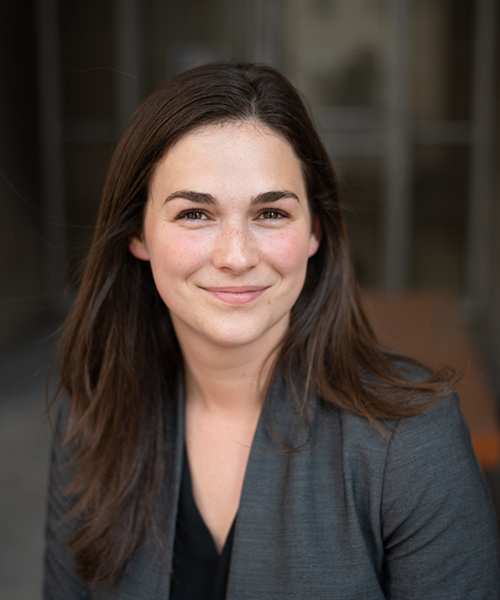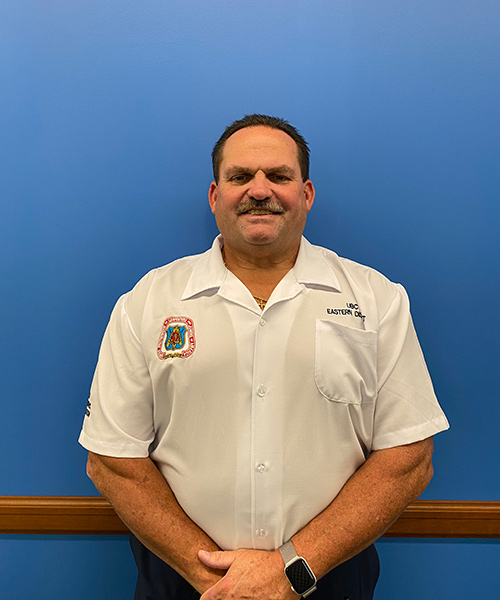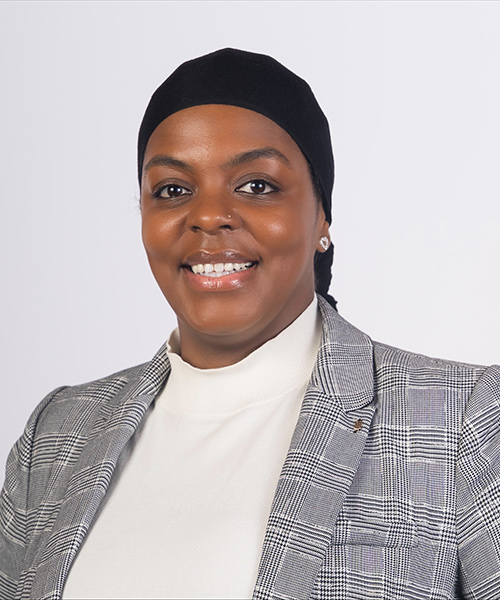 The Eastern Atlantic States Regional Council of Carpenters includes more than 41,000 carpenters across seven states, including Pennsylvania. Elizabeth "Tori" Shriver was appointed political director of the Eastern Atlantic States Regional Council of Carpenters after four years as the deputy political director. She assists in mobilizing members and lobbying lawmakers for worker's rights and facilitates the endorsements of labor candidates. 
Drew Simpson III, a 23-year member of the United Brotherhood of Carpenters and Joiners of America, serves as both the regional manager of Pennsylvania Local 445 and vice president of the regional council. He oversees activities in the commonwealth as well as West Virginia. Earlier this year, Simpson was appointed to the Pennsylvania Joint Task Force on Misclassification and Employees, which looks to address wage theft and worker misclassification in the state. 
Another strong advocate for its members, particularly sisters in the brotherhood, is Layla Bibi. She began her apprenticeship in 2005, and after 16 years as a member of the United Brotherhood of Carpenters and Joiners, Bibi was named committee co-chair. As a member of the National Association of Women in Construction, the Carpenters Contractor Trust Board, and an executive member of Local 158, she says she is committed to engaging and educating sisters in order to strengthen the union. In the commonwealth, the regional council is pushing to pass legislation related to stop work orders and fight for stronger worker protections. Their top policy priorities include developing a Philadelphia Local Liability Ordinance that would create a burden for business owners in instances where they hire contractors and subcontractors who fail to pay their workers, as well as passing a Pittsburgh city ordinance that would require contractors to disclose who their subcontractors are on their building permits.
88. Dave Daquelente
Executive Director, Master Builders Association of Western Pennsylvania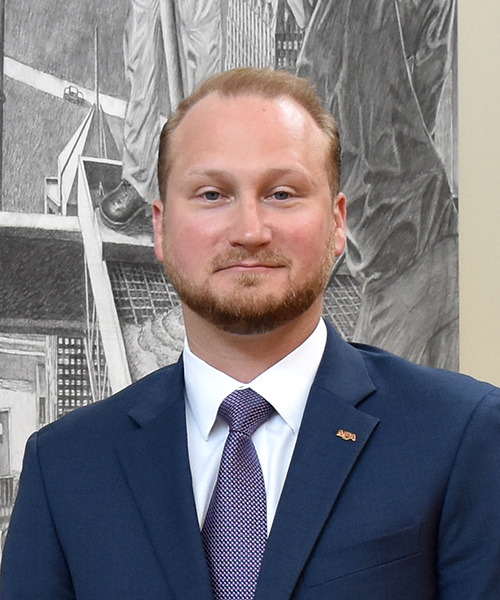 Dave Daquelente has been executive director of the Master Builders' Association of Western Pennsylvania since 2019. Prior to joining the contractors trade association, Daquelente served as executive director of the Ironworker Employers Association. Today, he represents MBA's more than 240 general contractors, which make up more than 80% of the region's commercial construction industry. He continues to ensure the safety of workers and enhance the association's status in the Pittsburgh area. 
89. Elyse Ford
Vice President, National Union of Hospital and Health Care Employees District 1199C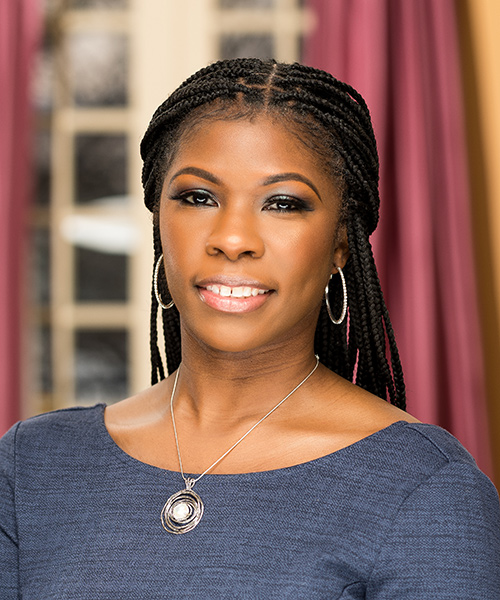 Elyse Ford's connection to NUHHCE District 1199C goes back to her youth, when her grandmother was the executive vice president. She first got involved as an union organizer in 2006, before becoming the full-time nursing home division director in 2018. Today, as the vice president of the nursing home division, Ford oversees thousands of workers and more than 50 collective bargaining agreements with nursing homes throughout the Philadelphia region.
90. Tom Melcher
Business Manager, Pittsburgh Region Building Trades Council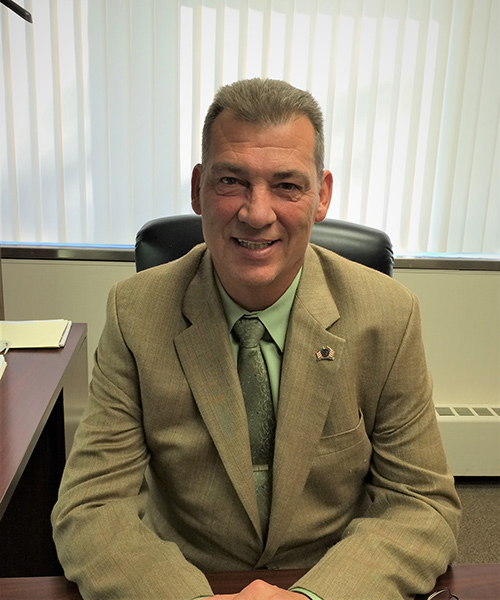 Elected to the position of business agent in 2005, Tom Melcher has been serving the Pittsburgh Regional Building & Construction Trades Council ever since. He took over as business manager in 2018 and has worked to support the union and its members through legislative advocacy and local partnerships. Melcher's labor work doesn't stop there, as he's also an executive board member of the Pennsylvania AFL-CIO and the Allegheny County Labor Council. 
91. Julie Daloisio
President, Communications Workers of America Local 13500
Serving as the local president of the Communications Workers of America Local 13500 since 2015, Julie Daloisio represents more than 600 telecommunications and information technology workers across the commonwealth. She's worked with Pennsylvania and congressional lawmakers to advocate for better education and apprenticeship programs, arguing that her membership is down due to work being moved out of the area, and even overseas. 
92. Laborers International Union of North America (LiUNA)
Mike Knecht, Michael Wise, Joseph Rostock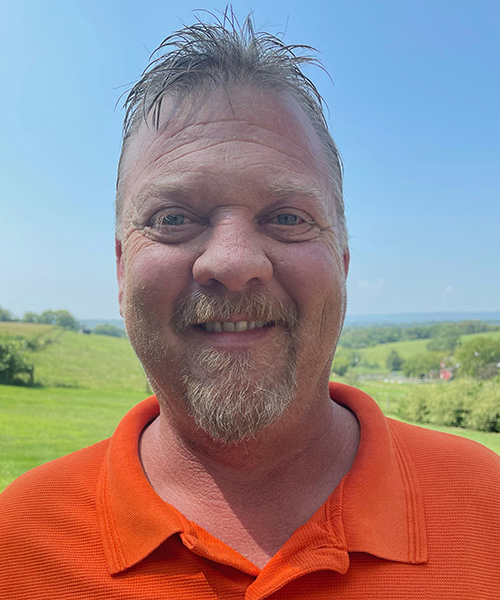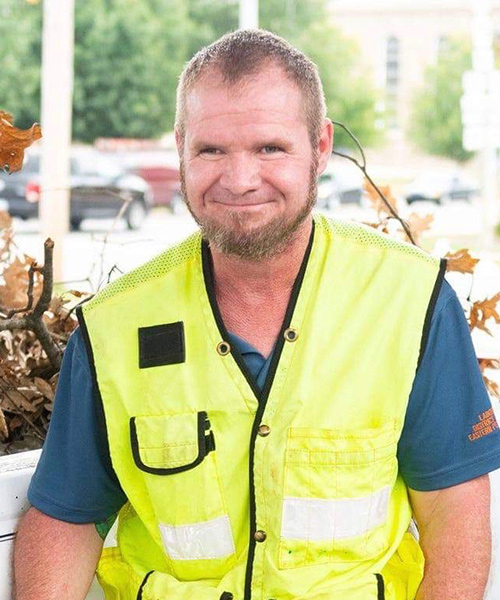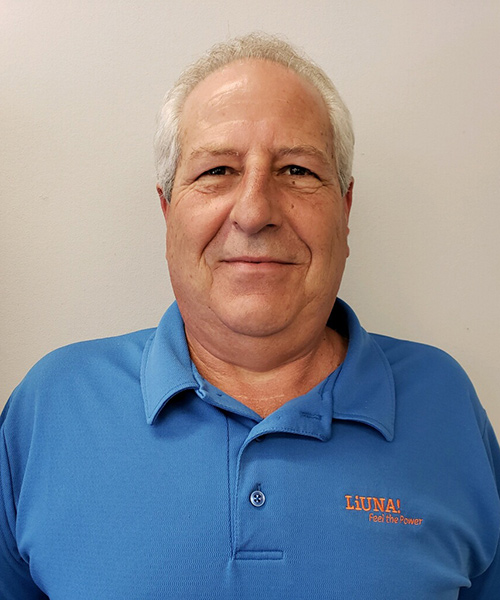 Laborers have banded together to fight for their collective interests since 1836, when the first recognized laborers union was formed in Philadelphia. And since the Laborers International Union of North America – often shortened to the Laborers' or LiUNA – was formed in 1903, the international union has grown to include more than 500,000 workers across the U.S. and Canada. In Pennsylvania, local LiUNA unions represent members in the construction and energy industries across the Keystone State, from the Lehigh Valley and the northeast all the way to central Pennsylvania. 
Mike Knecht is the business manager for Local 1174, part of the Laborers' District Council of Eastern Pennsylvania. His district covers Monroe, Carbon, Lehigh, Northampton, Berks, Lebanon and Schuylkill counties. Local 1174 was organized in 1937 and has been serving workers at the forefront of the construction industry ever since. Knecht now leads the union and fights to improve the wages, benefits and working conditions for its more than 700 members. Local 1180 is the Laborers' District Council of Eastern Pennsylvania affiliate encompassing Cumberland, Dauphin, Lancaster, York and more counties in southern, central and northern Pennsylvania. 
Michael Wise, Local 1180's business manager, oversees the union that includes workers for power plants, masonry contractors, hazardous waste removal, demolition and more. In this role, Wise serves about 500 members and supports the Harrisburg-based union through collective bargaining and fights for better wages and benefits. 
And in the northeastern part of the state, Joseph Rostock leads Laborers' Local 130, the Scranton-based affiliate of the Eastern Pennsylvania District Council. Local 130, which organized back in 1911, consists of about 400 members in services including demolition, lead abatement, scaffold building and support, forklift operating and more. Rostock has joined the calls by LiUNA to push Congress to pass an infrastructure bill to invest in roads, bridges and other major projects that would result in more jobs for American workers. So, no matter if you're on the eastern side of the state or if you venture toward the state capital of Harrisburg, LiUNA locals represent workers in various trades across the map in pursuit of better wages, better conditions and better job opportunities.
93. Nancy Dischinat
Executive Director, Workforce Board Lehigh Valley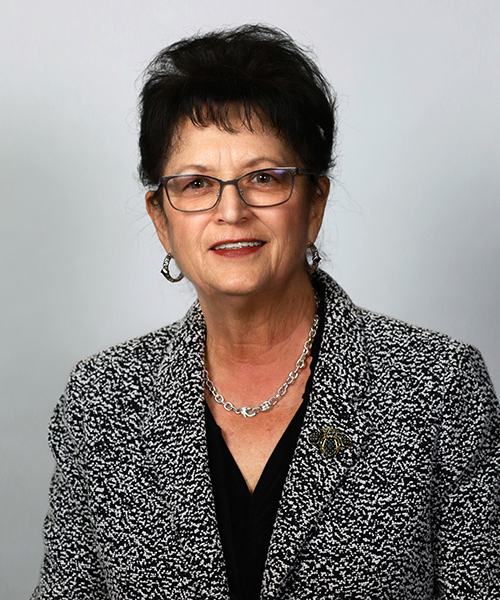 Nancy Dischinat brings more than 30 years of experience in the business of workforce and economic development to the Workforce Board Lehigh Valley. Under her leadership, WBLV negotiates partnerships with legislative and policy makers and develops career pathways for workers. Most recently, Dischinat has pushed to align workforce development with the Lehigh Valley's future workforce, implementing workforce centers in high schools to ensure students have the knowledge and skills they need for college and careers.
94. Cathy Rychalsky
Executive Director, Lancaster County Workforce Investment Board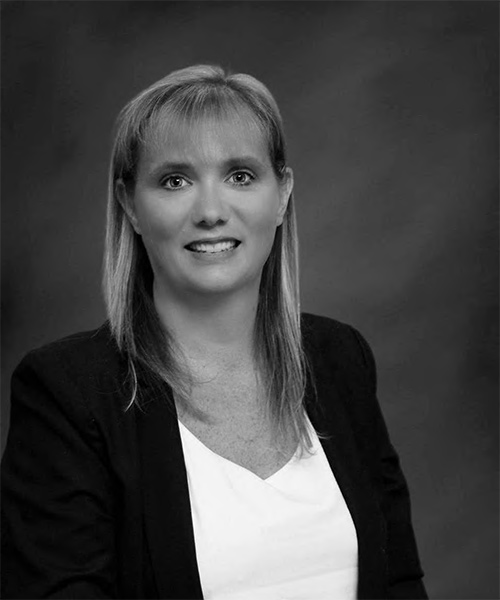 Cathy Rychalsky is responsible for guiding the Lancaster County Workforce Investment Board through regulatory changes as well as program and business development. As LCWDB's executive director since 2015, she helps the organization foster community collaborations and promote economic mobility. Rychalsky joined Department of Labor & Industry representatives in August to advocate for statewide use of SkillUp PA, a free, online job training program that Lancaster is already taking advantage of. 
95. Workforce Development Boards
Jesse McCree, Pam Streich, Patti Lenahan, Erica Mulberger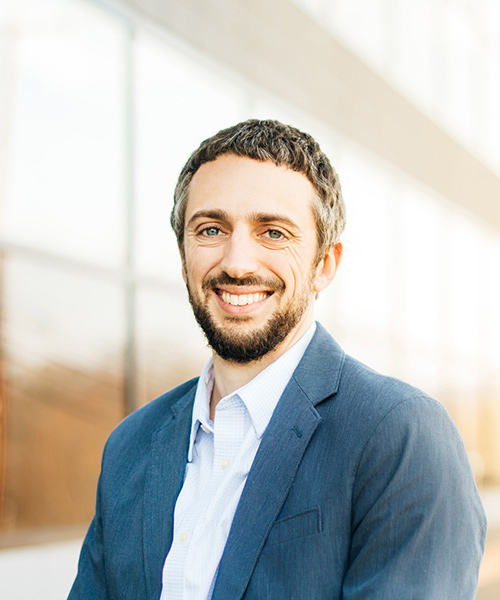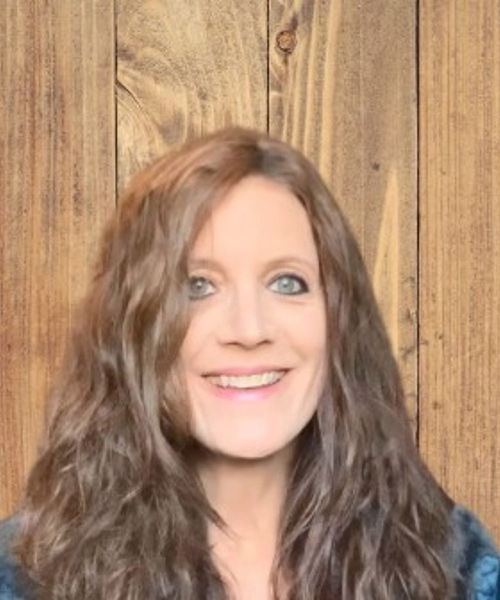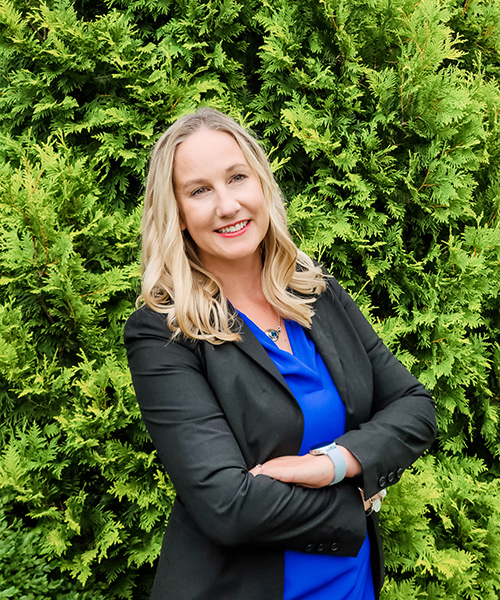 Pennsylvania's local workforce development boards create a network of providers and programs shaped to boost economic development and enhance education and training across the state's workforce. There are many local workforce development boards throughout the state, so these are just a few making large impacts on their communities. 
Jesse McCree is in his fifth year as CEO of South Central PA Works, which covers Adams, Cumberland, Dauphin, Franklin, Juniata, Lebanon, Perry and York counties. McCree began at SCPa in 2015 as a director of strategic initiatives. He brings years of public policy, nonprofit management and academic research experience to the second largest workforce development board in the state, operating six PA CareerLink sites in its region. 
Pam Streich leads the North Central Workforce Development Board, which serves the counties of Cameron, Clearfield, Elk, Jefferson, McKean and Potter. She brings 23 years of experience to the table, and has helped lead grant writing efforts for regional projects, as well as developed public-private partnerships that increased investment in the workforce system. 
Patricia Lenahan is the executive director of the private, non-profit corporation that serves as a workforce investment board in both Luzerne and Schuylkill counties. She began there as a planner in 2004 before working her way up to executive director in 2013. In her leadership role, Lenahan supports the board in its efforts to engage businesses, industry, education, economic development and community organizations to participate in the public workforce system. 
And Erica Mulberger is executive director of Advance Central PA. She supports both a 20-member private sector-led Workforce Development Board as well as a nine-county local elected official board. She oversees the operations of six PA CareerLink locations throughout central Pennsylvania, and in the last two years, has guided her team through a rebranding effort and the launch of three new websites geared towards connecting youth, job seekers, businesses and public service providers.
96. Sheila Ireland
Deputy Secretary of Workforce Development, Pennsylvania Department of Labor & Industry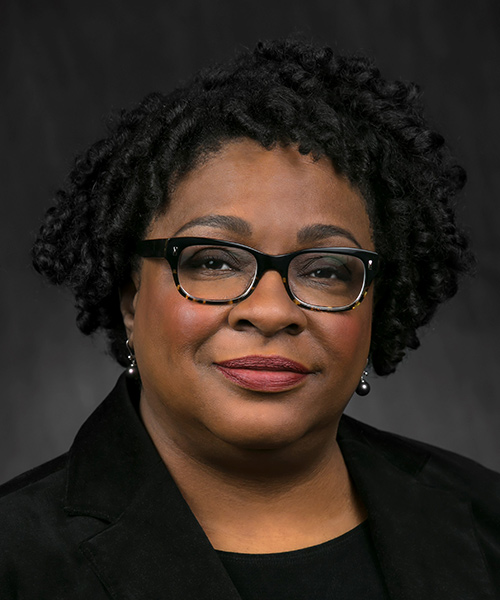 A Philadelphia native, Sheila Ireland spent years developing innovative workforce programming for the city before taking over as deputy secretary for workforce development with the Pennsylvania Department of Labor & Industry last year. While working for the City of Philadelphia, she collaborated with education and training organizations to create career pathways for the city's most vulnerable populations. Now, she oversees $255 million in funding and the state's public workforce system. 
97. Mike Stephenson
President, Pennsylvania Postal Workers Union
Through rain or shine, postal workers are there and Mike Stephenson is there for them. As president, Stephenson oversees the state union as well as 30 different member locals across the commonwealth. He was openly against Postmaster General Louis DeJoy's decisions to remove sorting machines and eliminate overtime hours, arguing that the moves crippled the mail delivery system as mail-in voting was spiking during the pandemic. 
98. Michael Bresnan
President, Philadelphia Firefighters' and Paramedics' Union Local 22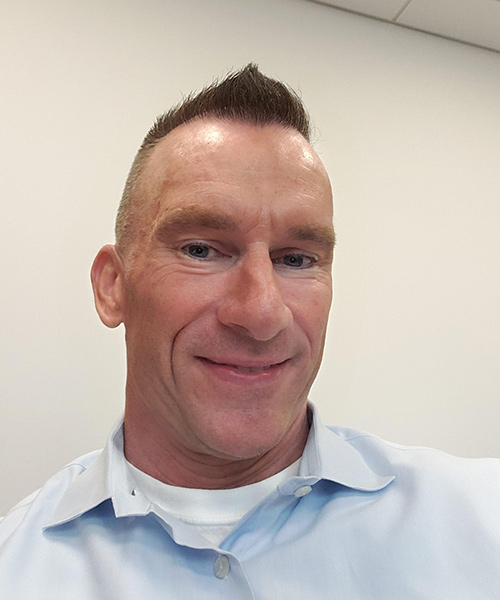 The first responders' union in Philadelphia, representing about 4,700 firefighters and paramedics, is headed by President Michael Bresnan. Bresnan has 27 years' experience with the Philadelphia Fire Department as a firefighter, EMT, lieutenant, captain and battalion chief. He took over the presidency in 2019 after 12 years of union membership. Bresnan wants to work together with city officials to ensure firefighters are better protected from toxins and compensated for occupational health outcomes. 
99. John Dodds
Director, Philadelphia Unemployment Project
John Dodds has been the director of the Philadelphia Unemployment Project since its inception in 1975. In his role, Dodds has led the organization through initiatives to link those who are unemployed with job opportunities and to fight on behalf of the poor. More recently, PUP has brought together community groups to call for a higher minimum wage, equitable mass transit and better health care access. 
100. Barney Oursler
Director, Mon Valley Unemployed Committee
The Mon Valley Unemployed Committee, which helps unemployed workers get benefits and fights for workers' rights, is led by Barney Oursler. Oursler has criticized the Pennsylvania Department of Labor & Industry during the pandemic for its failure to keep up with unemployment claims and the decision to switch to a new system in the midst of the backlog. He's also involved in the Western Pennsylvania Living Wage Campaign advocating for raising the minimum wage.
<< Back to the 2021 Pennsylvania Labor Power 100: 11 - 50