Fifty Over 50
The 2021 Pennsylvania Fifty Over 50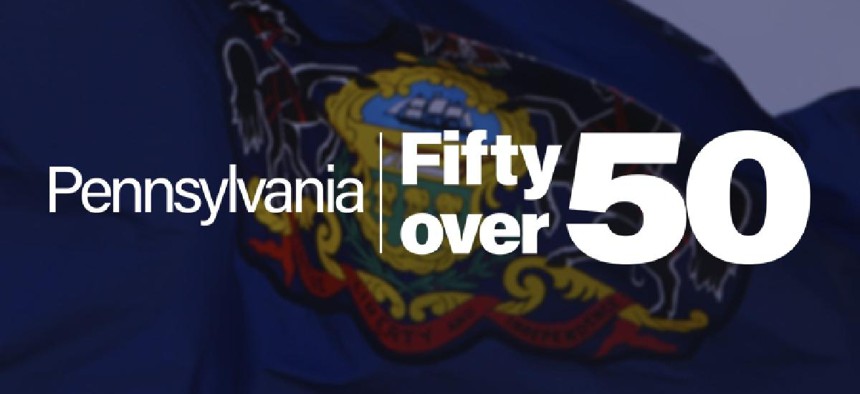 Through a careful process of nomination and in-house research, City & State has put together a first-class line-up of achievers over the age of 50 in the Keystone State. Though they work across various industries, the people on this list are highly skilled at what they do and many have broken records and glass ceilings to get where they are today. They are being recognized because they were once open-minded and attentive protégés who later developed into diplomatic and compassionate mentors. Developed in partnership with AARP, this list also highlights the work of 10 Lifetime Achievement award winners. These people have made lasting contributions to Pennsylvania by helping shape their communities through successful business endeavors, civic engagement and service to local and state government. 
Here are the 2021 Fifty Over 50 – consider them an inspiration to anyone who wants to make a considerable difference in Pennsylvania. 
Looking for more updates on PA Politics? Get the best news aggregated for you every morning with our daily First Read email. As a bonus, you'll be the first to read our next power ranking!
Jeff Brown
President and CEO, Brown's Super Stores, Inc.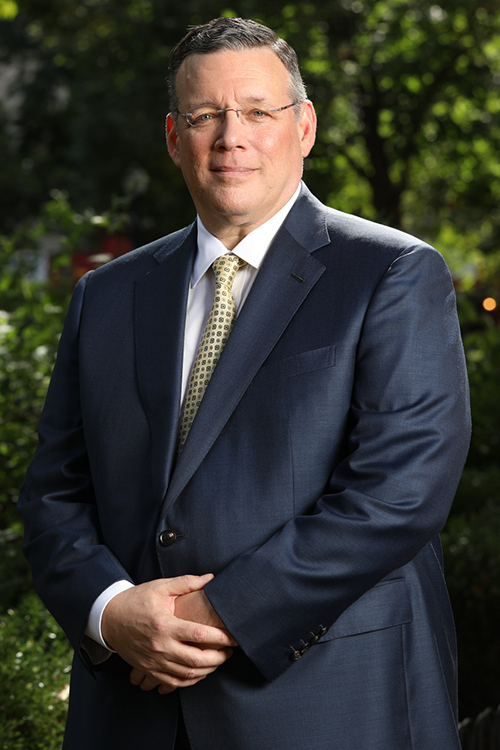 Jeff Brown, a fourth generation grocer, has made a national name for himself through his efforts to bring community-centered grocery stores to food deserts. Brown was even recognized by President Barack Obama at the 2010 State of the Union Address, where he attended as a guest of the First Lady. With more than 30 years in the business, Brown credits his company's longevity and success to listening to his customers and stocking his shelves with products from the community, for the community. From South Philadelphia's 10-year old lemonade magnate Micah Harrigan to a Philly-Chinese fusion called the Better Box, local entrepreneurs have found both a marketing partner and a cheerleader for their small businesses. And it's Brown's support of local Black-owned business owners and underserved communities that has caught the attention and adoration of many community leaders.
Unlike Brown's supermarket shelves, which require regular restocking, Philadelphia's political rumor mill never runs out of material. With an open mayoral seat in 2023, Brown, who resides in Center City, is frequently mentioned as a potential candidate to mount a run for the office. Frustration abounds in Philadelphia. Business leaders see a bureaucracy mired in red tape and high taxes, making it difficult to grow. Community leaders are fighting to reduce poverty and violence plaguing many neighborhoods. Brown could prove to be one of the few candidates that could garner major support from both groups. He would come to the table with the rare combination of progressive bona fides and a businessman's mindset for growth. And he has decades of experience marketing his product to Philadelphia residents. If his supporters get their way, they'll get the opportunity to market Jeff Brown – the man himself – to Philadelphia voters.
Mortimer "Tim" Buckley 
CEO, Vanguard Group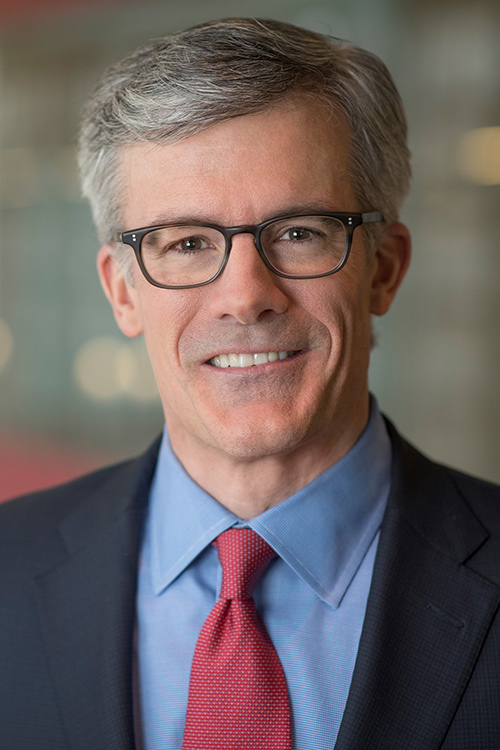 Serving as a CEO of a company is a high-pressure job. Employees, customers and shareholders rely on you to make critical decisions that have the potential to impact their lives. And when your company is the Vanguard Group, the nation's largest provider of mutual funds, the employer of almost 18,000 workers, and the holder of more than 25 million individual accounts, the pressure to perform is enormous.
That's why when William McNabb stepped down as CEO in 2018, the board of directors unanimously elected Mortimer J. "Tim" Buckley to fill those shoes. Buckley, who joined Vanguard in 1991 as assistant to founder John Bogle, had a variety of senior roles within the company before taking the top spot. As Chief Investment Officer and Chief Information Officer, Buckley was responsible for both investment strategy and navigating the ever-changing technology fueling the financial sector's explosive growth.
Buckley, a Massachusetts native, is only the fourth CEO in Vanguard's history. He received both his undergraduate degree in economics and master's degree in business administration from Harvard University. A former chairman of the board of the Children's Hospital of Philadelphia, he was recently appointed as governor to the Financial Industry Regulatory Authority, the agency charged with safeguarding the integrity of the financial market.
Today, Vanguard oversees $7.5 trillion in assets under management, making it the second largest money manager in the world. With Buckley at the helm, his focus is on identifying technology-driven solutions to drive better investment outcomes and lower costs for clients and to ultimately put Vanguard in the world's top spot.
Esther Bush 
Former President, Urban League of Greater Pittsburgh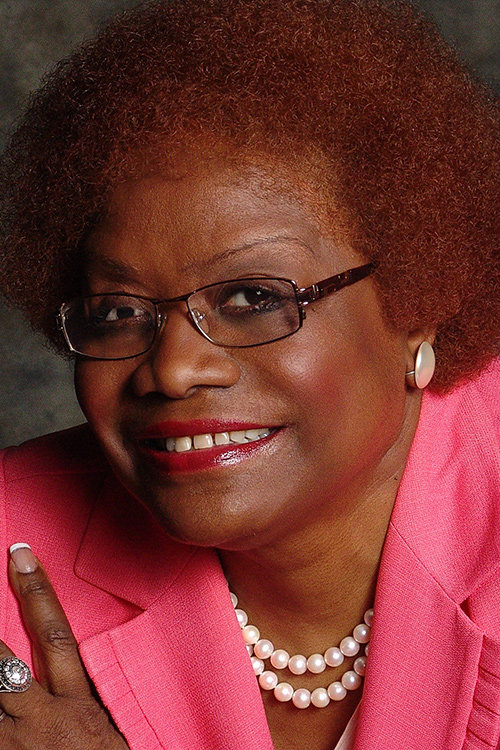 Looking back over Esther Bush's 40-year career with the Urban League of Greater Pittsburgh, it's difficult to measure her positive impact on the city. Bush, a Pittsburgh native, graduated from Westinghouse High School and started her career as a high school teacher. After joining the Urban League movement in 1980 as an assistant director, Bush quickly rose through the ranks, becoming the first female director of the Staten Island, Manhattan and Hartford branches. When the call came to serve as the president and Chief Executive Officer for the Greater Pittsburgh branch, Bush jumped at the chance to return home to western Pennsylvania. She reflects, "I always thought Pittsburgh was home, so you grow up, you go off and see the world, and then you come back home. I always assumed that I would come back to Pittsburgh."
Under her leadership, the Pittsburgh Urban League has thrived and has been recognized as one of the nation's top-performing affiliates. As Pittsburgh has transitioned from a city known for its heavy industry to one known for its tech scene, Bush has been a vocal advocate for ensuring that Black and under-resourced communities are not left behind. A fierce fighter for social and economic equity, Bush has helped launch several critical programs designed to help with housing security, aid formerly incarcerated parents find jobs, and facilitate early childhood and youth services. While Bush and the League's accomplishments are many, she reflects on the work that remains, observing, "You can work for what is right, you can win, and then you still have to continue to work for what is right."
Donna Cooper
Executive Director, Children First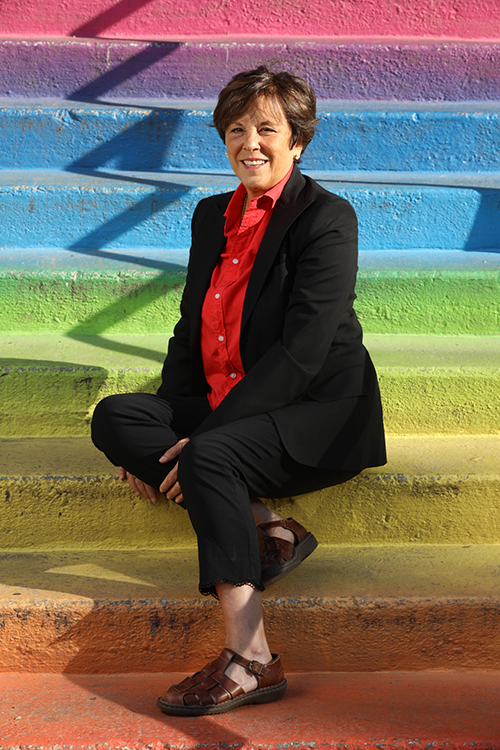 When it comes to shaping public policy in Pennsylvania, few people have had as great an impact as Donna Cooper. Cooper, who leads the Greater Philadelphia child advocacy organization Children First, has built her career in service of the Commonwealth's most vulnerable residents. In her decades in government, Cooper gained a reputation as one of the smartest and fiercest policy staffers first in Philadelphia's City Hall, then in Harrisburg. Serving as Deputy Mayor for Policy and Planning under then-Philadelphia Mayor Ed Rendell, Cooper helped create programs to reduce gun violence and generational poverty. Her role in the operation of a welfare-to-work program was nationally recognized for helping more than 4,000 unemployed parents become gainfully employed.
In Harrisburg, Cooper served as Pennsylvania's Secretary of Policy and Planning, where she dedicated herself to improving the lives and futures of the commonwealth's children. Cooper's accomplishments included the expansion of access to affordable health care, advocacy for a fair funding formula and increased investment in public schools and state funding in Pre-K and Head Start programs.
Today, Cooper continues fighting to better the lives of children through her leadership of Children First, a child advocacy organization that directs local, regional and statewide campaigns to ensure every child reaches their full potential. Even with her long list of accomplishments and decades of public service, Cooper shows no signs of slowing down her efforts. Under her leadership, Children First is planning major new initiatives, including a Parent Advocacy Institute and an Equity Collaborative designed to ensure students of color equal access to advanced courses and other educational resources.
Ezekiel Emanuel
Vice Provost for Global Initiatives, University of Pennsylvania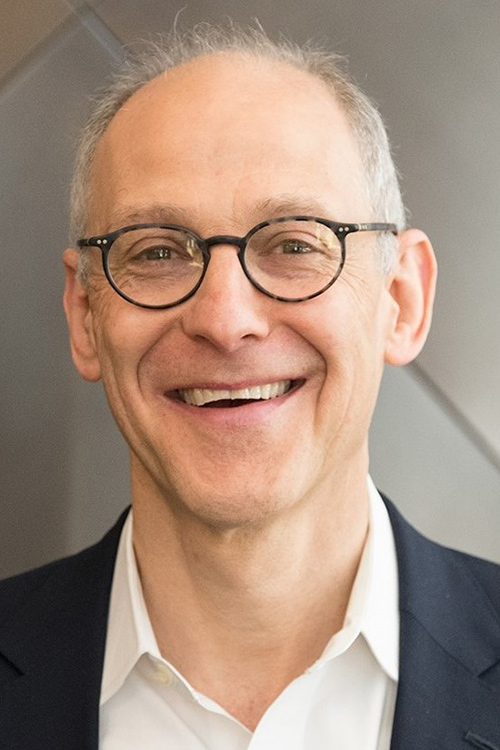 It's not unreasonable to imagine that the age-old question of "nature versus nurture" is one that must come up at Emanuel family gatherings. For parents, raising one child that would go on to reach the top of their field is something to celebrate. To have two children, whose careers and accomplishments you can follow in the national press is remarkable. But to have three children do so means you must be an Emanuel.
Dr. Ezekiel "Zeke" J. Emanuel is one of the world's leading bioethicists and oncologists. He also happens to be the older brother of former Chicago Mayor Rahm Emanuel and Hollywood super agent Ari Emanuel. Emanuel's work as one of the world's leading bioethicists has never been more relevant and important than during the COVID-19 pandemic. He received his medical degree from Harvard Medical School and his doctorate in political philosophy from Harvard University. From 1997 to 2011, he served as the founding chair of the Department of Bioethics at the National Institutes of Health. 
Like most of the medical community, the pandemic has kept Emanuel busier than ever as doctors are forced to treat a novel virus impacting an unprecedented number of patients. Emanuel, like his colleagues, has risen to the occasion, providing guidance and advice on everything from "how to build trust [in government] in the face of coronavirus" and whether countries should make "vaccines available to other countries before offering domestic booster vaccinations." With his packed teaching schedule, prolific publishing calendar and advisory roles, Emanuel is an incredibly busy man. But as an Emanuel brother, he couldn't imagine, or want it any other way.
Daniel Fitzpatrick 
President, Citizens Mid-Atlantic Region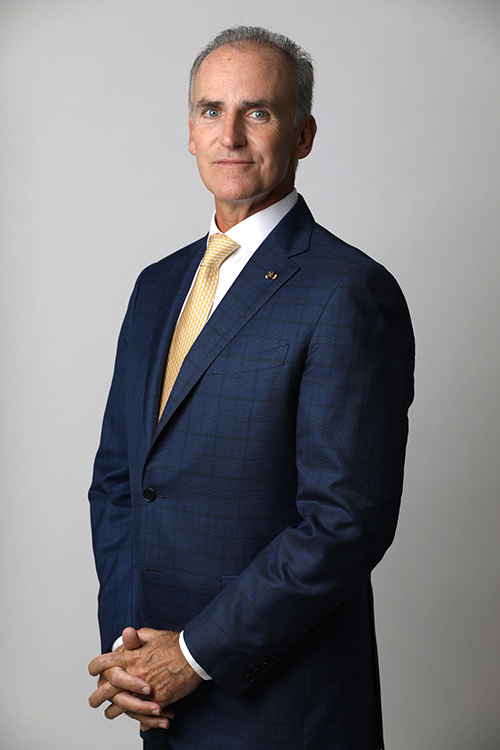 For many corporate leaders, civic engagement is an ancillary activity to their main job of successfully running their companies. But for Daniel Fitzpatrick, his civic engagement is critical to the long-term success and growth of his company. While his official title may be president of Citizens Mid-Atlantic Region, city and corporate leaders know Fitzpatrick as one of Philadelphia's biggest cheerleaders.
A Philly native, Fitzpatrick grew up the seventh of eight children in the northeast section of the city. A proud Father Judge High School graduate, Fitzpatrick would go on to receive his undergraduate degree from LaSalle University and his master's of business administration from Drexel University.
When not overseeing Citizen Bank's Mid-Atlantic operations, Fitzpatrick dedicates his time and expertise to various boards and organizations with the common goal of facilitating economic growth and employment opportunities in the Philadelphia region. As former chair of the Greater Philadelphia Chamber of Commerce and the CEO Council for Growth, Fiitzpatrick helped lead the development of programs and initiatives aimed at workforce development. With a focus on innovation, regional mobility and talent attraction and retention, the CEO Council for Growth's mission is to lead the region forward by envisioning a stronger, more competitive community, convening decision makers and advocating policies and practices that strengthen the regional economy. The pandemic has forced Fitzpatrick, like many of his peers, to reevaluate how his company delivers services to its customers. But if there's one advantage that Citizens has with Fitzpatrick at its helm, it's that it's led by someone who has spent the past decade proactively thinking about the future of work.
Lorina Marshall-Blake
President, Independence Blue Cross Foundation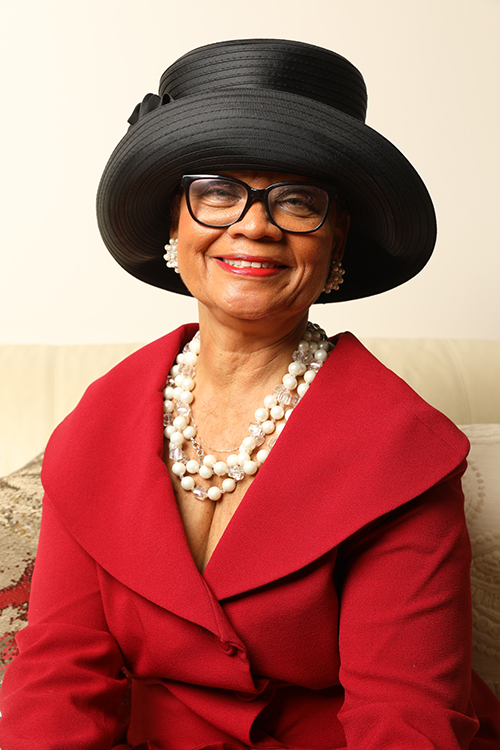 The Rev. Dr. Lorina Marshall-Blake is a woman who wears many hats, both literally and figuratively. As president of the Independence Blue Cross Foundation, Marshall-Blake heads the $73 million organization's strategic, programmatic and operational efforts. In this role, Marshall-Blake guides the foundation as it works to fulfill its mission of improving the health and wellness of neighborhoods in southeastern Pennsylvania. And she does it with what has become her trademark: a stylish hat complemented by her always beaming smile.
Marshall-Blake is the rare corporate leader that is as comfortable behind the boardroom table as she is behind the pulpit. An associate minister at the Vine Memorial Baptist Church in Philadelphia, Marshall-Blake received her undergraduate degree from Antioch University and her master's in government administration from the University of Pennsylvania. She spent more than a decade in government relations at the Philadelphia Gas Works, the city owned-utility, before joining Independence Blue Cross.
Her years of corporate experience coupled with her commitment to service have made her a highly desirable advisor, mentor and partner. She is affiliated with more than 30 professional and civic organizations, including the Anti-Defamation League and the United Negro College Fund and previously served as president of Alpha Kappa Alpha Sorority, Inc.
A woman of deep faith, Marshall-Blake seeks to inspire those around her through example. She serves on 25 non-profit boards and committees at the local state and national levels, including the board of Albright College, Blue Cross Blue Shield Association, Pennsylvania Conference for Women, the Urban Affairs Coalition and the Urban League of Philadelphia.
Sharmain Matlock-Turner 
President and CEO, Urban Affairs Coalition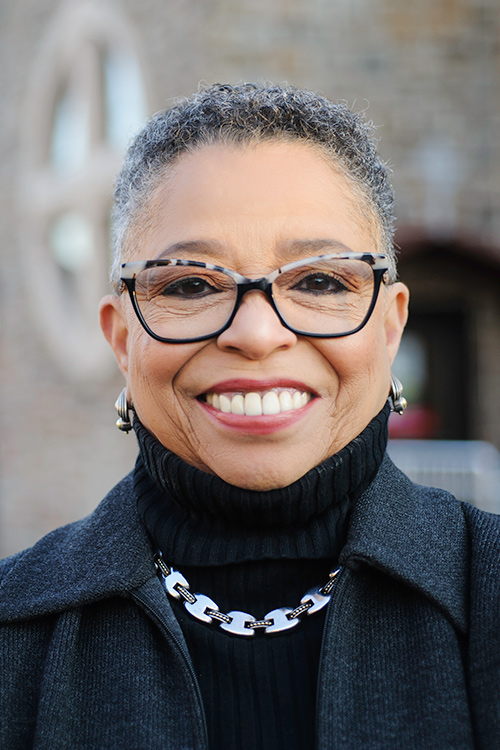 Housed in a modest building on Philadelphia's Chestnut Street, the Urban Affairs Coalition recently celebrated its 50th anniversary serving as a home for nonprofits throughout Philadelphia. Leading the coalition is the charismatic and well-connected Sharmain Matlock-Turner, the first woman to lead the organization since her appointment in 1999. For the last 20 years, Matlock-Turner's UAC has been the home to more than 80 organizations working to tackle some of the city's most intractable problems.
Through fiscal sponsorships, shared services, program development and capacity building, the UAC brings together key stakeholders to implement programs designed to improve the quality of life in the region, build wealth in urban communities and solve emerging issues.
The UAC board is made up of some of the city's boldest and brightest leaders. Together, the board and Matlock-Turner oversee more than 500 employees and the successful management of more than $1 billion in public and private funds over the organization's history.
As the country grapples with a racial reckoning prompted by last summer's protests, Matlock-Turner and the UAC have emerged as key conveners in that conversation. Recently, the UAC and Independence Blue Cross co-convened "the Ending Racism Partnership," a participatory project that brings together key stakeholders to end racial injustice and economic inequality. The ultimate goal of the partnership is "an equitable Philadelphia where laws, policy, and human interaction are governed by a common belief in our shared equality, irrespective of race, nationality, ethnicity or color of skin."
While most people would buckle under the weight of the work Matlock-Turner and her organization take on everyday, she seems to be energized by it, recognizing that the harder the challenge to overcome the greater the benefit to those you've helped along the way.
Michael Smerconish
Host/Author, 'Smerconish,' CNN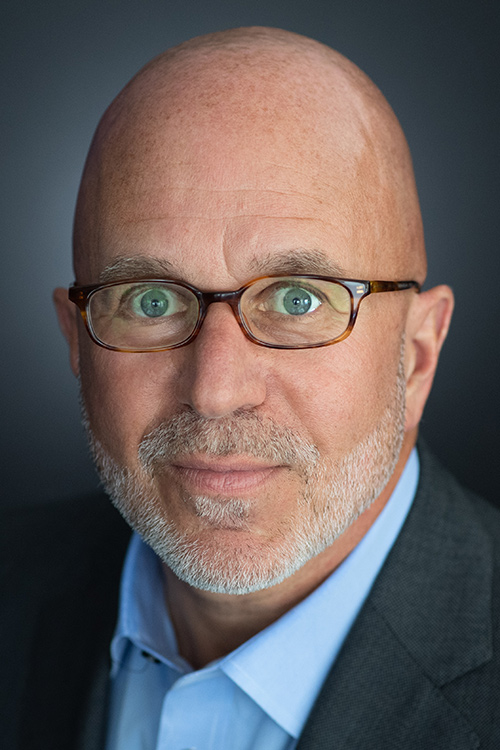 With a daily radio show on SiriusXM, a weekly "Smerconish" show on CNN, countless newspaper columns and seven books, Michael Smerconish is seemingly everywhere. In a time of hyper-partisan politics, Smerconish has stood out as a rare beacon of independence. His latest book, "Clowns to the Left of Me, Jokers to the Right: American Life in Columns" is a collection of his columns that tracks his political journey and evolution.
We are living in a time when confronted with past wrongs or misjudgments, our political class is taught to "attack, counterattack and never apologize." That's what makes Smerconish such a breath of fresh air – he's a principled thinker willing to issue a mea culpa when he thinks he's gotten it wrong and is able to wage a passionate defense when he believes he has it right.
Growing up in the Philly suburbs, Smerconish cut his teeth in politics at a young age working on his father's campaign for the state legislature during the halcyonic heyday of Reagan's Republican party. Smerconish would throw himself into politics, running for office himself and working to elect other Republicans like Arlen Specter and Frank Rizzo. After a stint in the George H.W. Bush administration, Smerconish would go on to launch incredibly successful legal and media careers.
His one-man, live performance, "Things I Wish I Knew Before I Started Talking" is currently streaming on Hulu. Filmed during the pandemic, Smerconish reflects on the past, present and future of politics in America. Whether party leaders will heed Smerconish's warnings about party extremism remains to be seen. That Smerconish will have a lot to say about it – that's guaranteed.
Marian Tasco 
Former Philadelphia City Council Majority Leader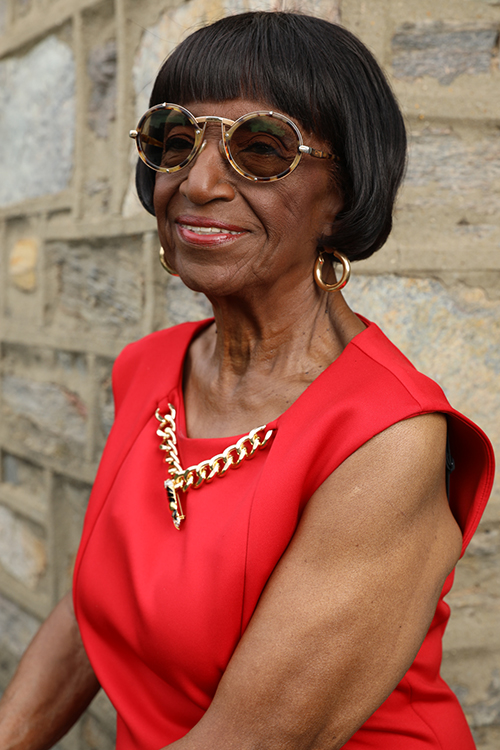 It's a winding and twisted path from Greensboro, N.C. to the gilded City Council chamber of Philadelphia City Hall, but it's one that former Councilwoman Marian B. Tasco traversed with grace and some sharp political instincts. In the 1970s, Tasco's job with Philadelphia Urban Affairs Coalition introduced her to some of the city's most powerful Black political leaders. Working on campaigns soon led to a Democratic committee person seat in the 50th ward where Tasco was responsible for turning out her East Mount Airy neighborhood's votes – something she's been doing almost better than anyone for the last 50 years.
After years working to elect other Black leaders, Tasco herself broke through to become the first African-American city commissioner in 1983. She soon traded that job for one that she would hold for more than 30 years – city councilwoman for Philadelphia's 9th councilmanic district. While on Council, Tasco was nationally recognized for her work protecting residents from predatory lending, with President Barack Obama honoring her with an invite to his bill signing on federal financial regulatory reform. 
Tasco retired from City Council in 2015, but she has not retired from politics. As co-founder of the politically powerful Northwest Coalition, Tasco's endorsement has proven invaluable in winning elections. Her support is credited to helping elect Mayor Jim Kenney, District Attorney Larry Krasner and, most recently, President Joe Biden. That a woman who grew up in the segregated south would be instrumental in electing the nation's first Black woman as vice president is something few might have predicted, but something for which many are grateful.
Phil Armstrong 
Lehigh County Executive
When he was sworn in as Lehigh County Executive in 2017, Phil Armstrong could not have predicted how challenging his new role in public service would prove thanks to a historic presidential election and the pandemic. Harnessing his past leadership experience as an educator, girls' basketball coach and Whitehall Township commissioner, Armstrong rose to the occasion working to distribute funds to fuel small business support, protect seniors in nursing homes and ensure Lehigh County's continued growth. 
Chris Bartlett 
Executive Director, William Way LGBTQ Community Center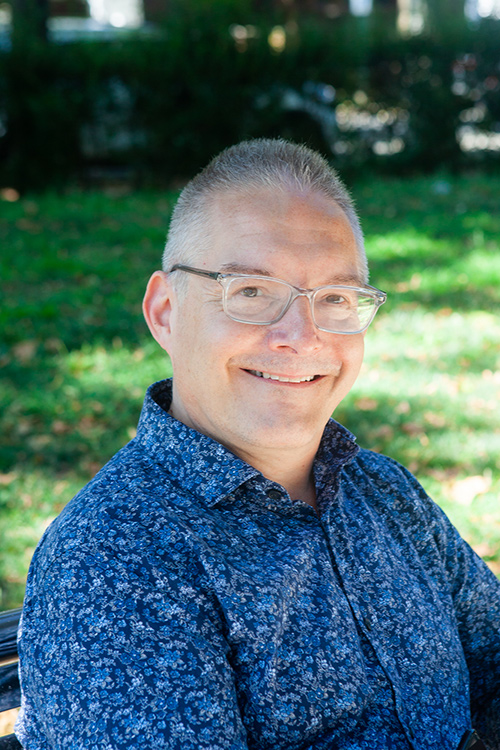 Even with 30 years of advocacy under his belt, Chris Bartlett is still finding ways to blaze new trails for the LGBTQ community. Bartlett recently helped create "Remembrance," a project that will focus on documenting memories of the early years of the AIDS crisis in Philadelphia. He's also working to improve the lives of homeless LGBTQ residents. "Way Home," a partnership with the City of Philadelphia and SELF connects homeless LGBTQ residents with housing opportunities, job training and mental health resources.
Darwin Beauvais 
Partner, Dilworth Paxson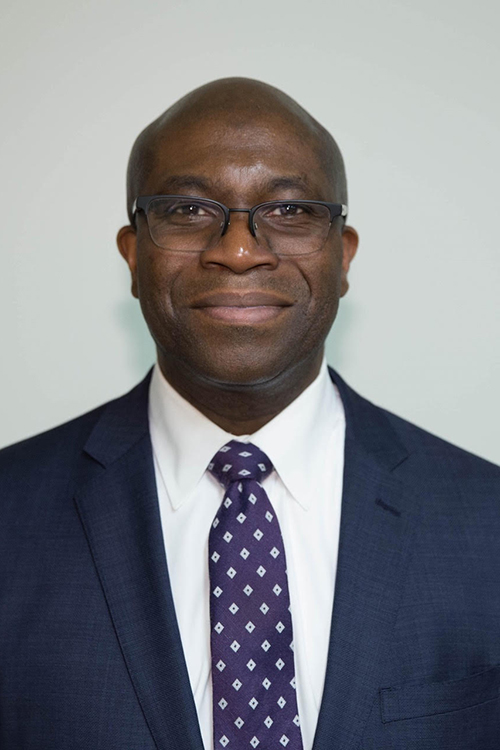 In Philadelphia, land development and city politics are inextricably intertwined. That's why so many visionary developers rely on Darwin R. Beauvais to help turn those sketches and drawings into glass and steel. A former Philadelphia City Council staffer and member of the Zoning Code Commission, Beauvais' subject matter expertise and stakeholder relationships are hard to match. The next time you look up and see a crane rising above the Center City sky, take note – there's a good chance that Beauvais helped get it there. 
Joann Bell 
Director, Philadelphia Government Office, Pugliese Associates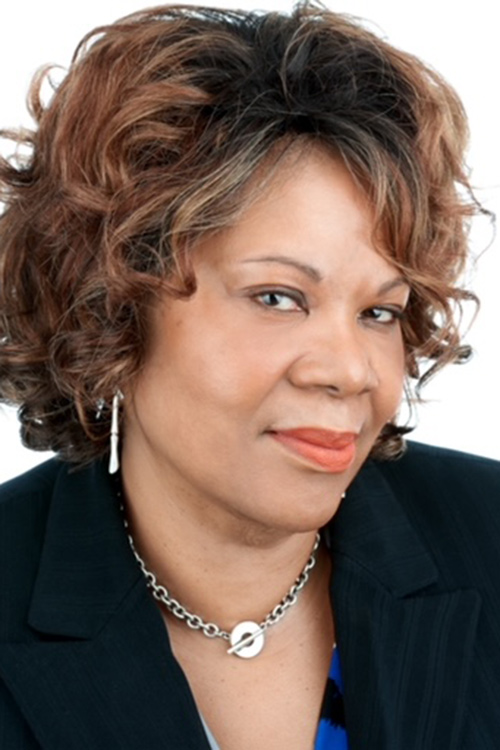 As Director of the Philadelphia Government Office for Pugliese and Associates, Joann Bell uses her experience serving for multiple gubernatorial and mayoral administrations to help influence public policy at the state and local levels. But her close relationships with elected officials doesn't stop her from demanding accountability for her community. Bell is co-founder of the Black Women's Leadership Council, a fierce advocacy organization aimed at improving economic, political, educational and health outcomes for Black women and their families. 
Ann Benzel 
President, Benzel Bretzel Bakery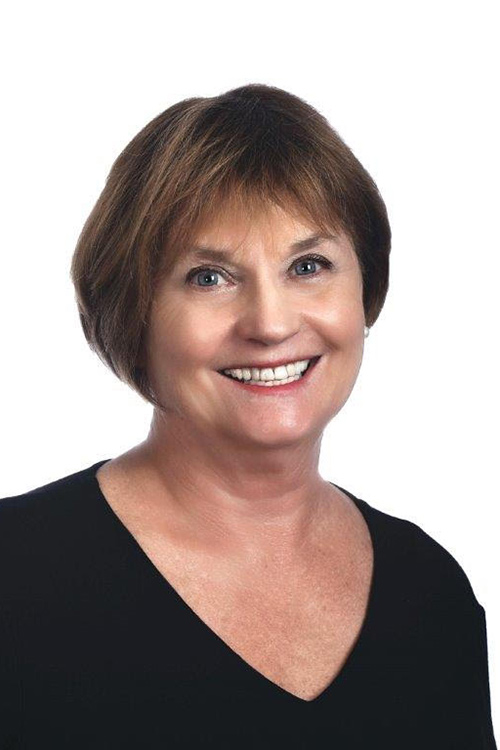 With a century-old pretzel company to run, one might think that Ann Benzel wouldn't have time for anything but work and family. But don't get it twisted. Benzel has also risen to become one of the commonwealth's top arts patrons. Her efforts to help restore the Historic Mishler Theater are well-known in Altoona, but it has been her work in communities across the commonwealth to provide access to arts and culture that has earned her a reputation as one the top supporters of Pennsylvania arts.
Ryan N. Boyer 
Business Manager, Laborers' District Council of Philadelphia and Vicinity 
In a town full of powerful labor leaders, Ryan N. Boyer is quickly rising to the top, becoming one of the most sought-after political allies. Boyer's position as leader of the 5,000 member Laborers' District Council gives him both a bully pulpit and deep financial and field resources to help propel a candidate to victory. With an open mayoral seat in 2023, Boyer could prove to be Philadelphia's next king, or queen, maker.
Sandra Brooks 
Senior Vice President and Chief Medical Officer, Thomas Jefferson University Hospitals
Eighteen months into the pandemic, our nation's health care system has remained pushed to its breaking point. COVID-19 has also magnified the existing inequities in access to health care, particularly among marginalized communities. That's why the work of Dr. Sandra Brooks has never been more important. As senior vice president and chief medial officer, Brooks has led the critical efforts to train doctors to become trusted messengers, leveraged vaccine resources, dispeled virus myths and built vaccine confidence in vulnerable communities.
Ida Castro 
Former Executive, Geisinger Commonwealth School of Medicine
Ida Castro, the first Latina to serve as chair of the U.S. Equal Employment Opportunity Commission, has spent her career fighting for civil and employment rights. She recently retired from her work as a founding executive of Geisinger Commonwealth School of Medicine, where she set her sights on breaking down the barriers faced by economically disadvantaged students seeking to pursue a career in medicine. The first lawyer in her family, Castro proudly credits all of her accomplishments to her Puerto Rican parents.
Scott Charles 
Trauma Outreach Coordinator, Temple University Hospital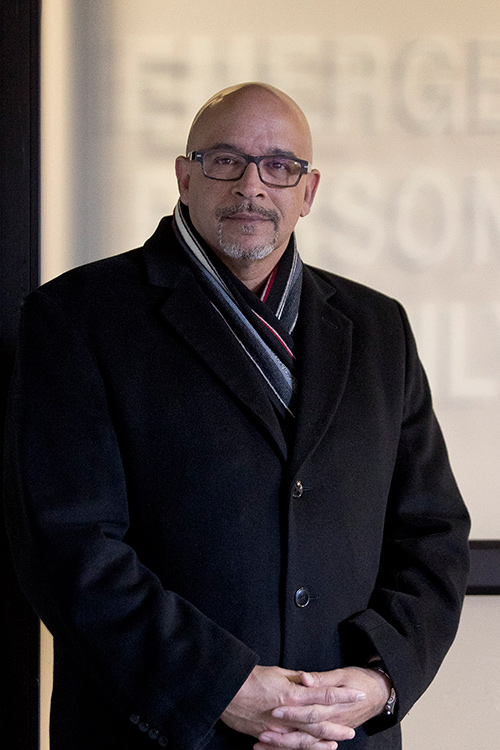 Before COVID-19 gripped the nation, Philadelphia was already battling its own epidemic of gun violence. One of the leaders in this fight is Scott Charles, founder of the Trauma Victims Support Advocates Program and Cradle to Grave program at Temple University Hospital. Cradle to Grave gives at-risk youth a firsthand look at the harsh reality and impact of gun violence. Through the Trauma Victims program, Charles and his team help coordinate resources for those impacted by gun violence.
Guy Ciarrocchi 
President & CEO, Chester County Chamber of Business & Industry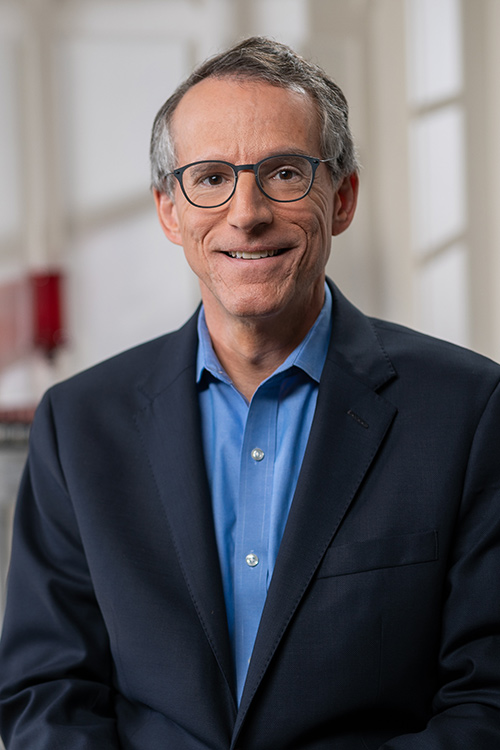 Don't let Guy Ciarrocchi's title as president of the Chester County Chamber fool you into thinking that his home turf is all that's on his mind. Ciarrocchi is one of the commonwealth's fiercest advocates for growth. With COVID-19 devastating small and large businesses alike, Ciarrocchi has been fighting to ensure that every business not only survived the pandemic, but came back full-strength. His unwillingness to accept the status quo and passionate advocacy for change make him one of the commonwealth's loudest champions.
Darrell Clarke
President, Philadelphia City Council
While Philadelphia may have a strong-mayor form of government, the reality is that no mayoral agenda can advance without support from City Council. Ever since his election to council's top leadership position in 2011, President Darrell Clarke has had a tight grip on that majority. Clarke has masterfully managed the politics of his body while advancing some serious policy items of his own. The most recent is the $400 million Neighborhood Preservation Initiative aimed at addressing racial and economic disparities.
Jake Corman 
Senate President Pro Tempore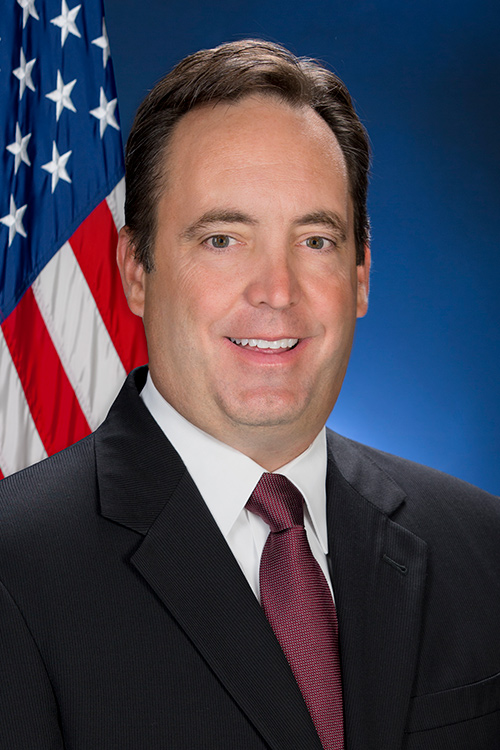 The Senate chamber in Harrisburg is where politics and policy collide. To be successful, you can't have one without the other, a lesson that state Sen. Jake Corman has learned over the last 20-plus years of representing his constituents in the 34th Senatorial District. With major policy wins like pension reform under his belt, Corman is working to help ensure Pennsylvania emerges from the pandemic in an economically competitive position.
Kathy Dahlkemper 
Eric County Executive
The Hon. Kathy Dahlkemper, the first woman to represent northwest Pennsylvania in the House of Representatives, is no stranger to breaking new ground. As she finishes serving her second-term as Erie County Executive, Dahlkemper witnessed one of her biggest accomplishments – September's opening of Erie County's Community College. After years of fighting to bring a Community College to Erie, enrollment and interest in the school is already outpacing expectations. It's a fitting sendoff for a career of public service. 
Madeleine Dean 
Member of Congress
In 2018, Pennsylvania's 18 congressional seats were represented by zero women. The Hon. Madeleine Dean, then a state representative, was part of a slate of women across the commonwealth who ran to change that. Mid-term election voters swept Dean and three other southeastern Pennsylvania women into office. Although her tenure in Congress has been brief, Dean's national profile has risen quickly with her appointment as one of the House's impeachment managers related to the Jan. 6 Capitol insurrection.
Michael DelGrosso
Chief Sales and Marketing Officer, DelGrosso Foods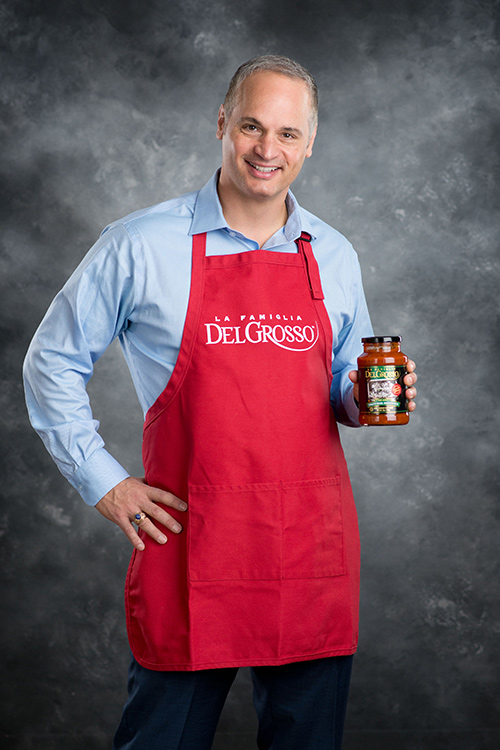 Few people can boast a 40-year long relationship with the same company, but for Michael DelGrosso, he's been working in the family business ever since the age of 10. The Altoona-based DelGrosso empire stretches across multiple industries, including food products and an amusement park. But it's not just consumers who get the benefit of DelGrosso's decades of experience in the food industry. DelGrosso regularly shares his valuable business and marketing expertise with college students across the commonwealth.
Margaret Dinneny 
Chief People Officer, Wawa
In her role overseeing all of Wawa's Human Relations functions, Margaret Dinneny is responsible for the company's 35,000 associates working in 900 stores across the eastern U.S. Despite the challenges of an incredibly tight labor market and an aggressive expansion plan, Dinneny's leadership has positioned Wawa as a highly-desirable place to work, ensuring Wawa's 1.5 million daily customers continue to receive the high-level of customer service associated with the brand.
Ed Gainey 
Democratic Nominee, Mayor of Pittsburgh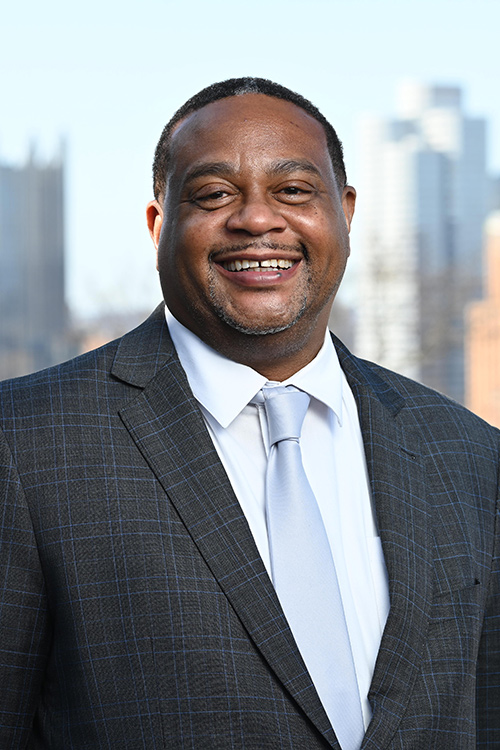 Ed Gainey is poised to make history. Should he be elected the mayor of Pittsburgh in November, he will be the first Black mayor in the city's history. After almost a decade serving as state representative for the 24th district, Gainey seized his moment and convinced voters to oust an incumbent mayor. Running on a platform of criminal justice reform and economic justice, Gainey says he looks forward to fighting for a fairer and more prosperous future for his city's residents.
Adrian Garcia 
Director of Fair Housing, Pennsylvania Human Relations Commission
Pennsylvania's population has been buoyed by the thousands of immigrants choosing to call the Keystone State home. It's up to the Pennsylvania Human Relations Commission and its director of fair housing, Adrian Garcia, to ensure that they don't face discrimination in finding a place to live. Colleagues cite Garcia's appreciation of cultural differences that make him so effective in building trust and in communicating with the various communities that he serves.
Michael Garman
Senior Vice President of Human Resources, PHEAA
A retired U.S. Army Command Sergeant Major, Michael Garman is a natural leader and perfectly suited for his role managing human resources for the Pennsylvania Higher Education Assistance Agency. Garman just celebrated his 10th year with PHEAA, where his colleagues say "he has led the charge in creating a work environment and culture that allows current and future employees to have a passport to success." 
Robert Gleason
Former Chair, Republican Party of Pennsylvania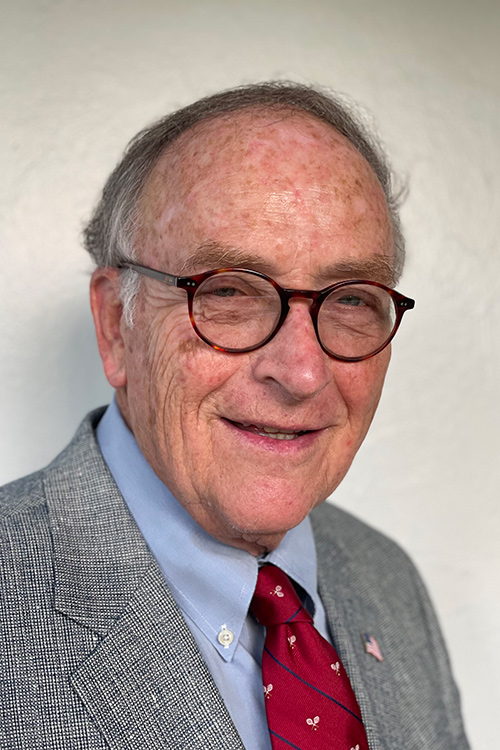 The Gleason family name has been synonymous with GOP politics in Pennsylvania dating back to the 1940s. And Robert Gleason, who served as chair of the Pennsylvania Republican Party from 2006 to 2017, is as fired up as ever. Most recently, he was seen at a campaign event for Bill McSwain, who recently announced his candidacy for the upcoming governor's race. Gleason remains a powerful ally and an important key to winning over Republicans in western Pennsylvania.
Peter Gonzales 
President and CEO, The Welcoming Center for New Pennsylvanians
As an immigration attorney, Peter Gonzales has centered his legal practice on immigration law, helping family and individuals obtain visas, lawful permanent residence and citizenship in the U.S. His work supporting immigrants doesn't end once the paperwork is signed. As president and CEO of The Welcoming Center for New Pennsylvanians, Gonzales and his team help new immigrants thrive by promoting inclusive economic growth and providing integration support. To date, The Welcoming Center has served more than 17,000 people from more than 150 countries around the world.
Gail Harrity
Retired President and Chief Operating Officer, Philadelphia Museum of Art
Many of America's most prestigious museums, including the Met and Guggenheim, have benefitted from the talents of Gail Harrity, but none so more than the Philadelphia Museum of Art. During her time at the PMA, Harrity spearheaded a number of ambitious projects, including one that created global, digital access to the museum's collection and another known as the "Core Project." A $233 million Frank Gehry-designed renovation stands as a symbol of her legacy and a nod to her decades of leadership of the institution.
Catherine Hicks
President, Philadelphia NAACP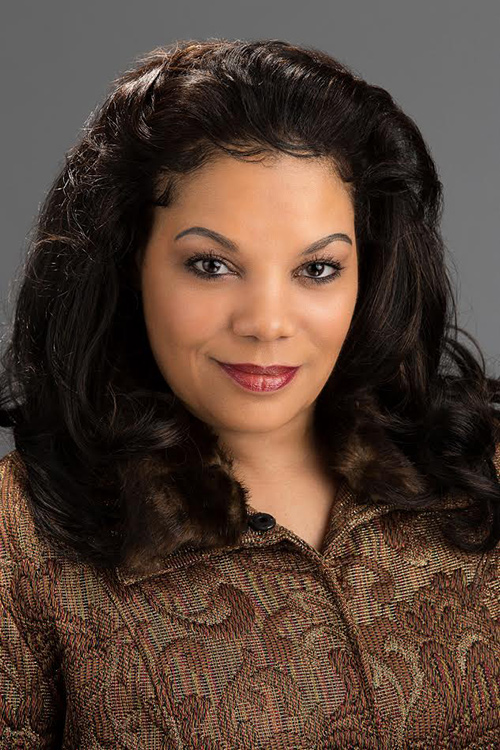 As publisher and co-owner of the Philadelphia Sunday Sun newspaper, Catherine Hicks is used to writing about the gun violence crisis in Philadelphia. Now, as the president of the Philadelphia chapter of the NAACP, she's in a position to do something about it. Elected this past summer, Hicks has pledged to use her new leadership platform and extensive relationships to fight for educational equity, promote entrepreneurship and reduce violence in the Black community.
Ron Hicks 
Partner, Porter Wright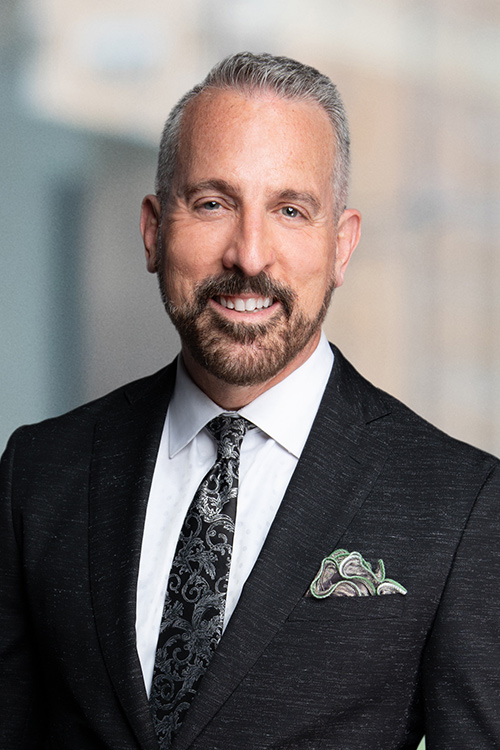 Ron L. Hicks Jr. is a busy man. As co-chair of his firm's Election Law Practice Group, Hicks has been a key figure in Republican Election Day operations, where he provides training and advice on election processes and procedures. Hicks also helped launch and co-chairs the Porter Wright LGBTQ+ Business Practice Group, where he lends his corporate law expertise to LGBTQ+ business owners. Well-respected by his clients and adversaries alike, Hicks is a regular on "Best Lawyers" lists throughout the commonwealth.
Vincent Hughes
State Senator
State Sen. Vincent J. Hughes knows a thing or two about elections, having been winning them since he was first elected to the General Assembly in 1987. Now Hughes co-chairs the National Commission for Voter Justice, an organization fighting to ensure fair and accessible elections. These days, Hughes' fight for election integrity hits closer to home. He recently joined his colleagues in a lawsuit to block the Senate Republican subpoena of the Department of State for "sensitive voter information" related to Pennsylvania's 2020 presidential election.
Sam Katz 
Executive Producer and Founder, History Making Productions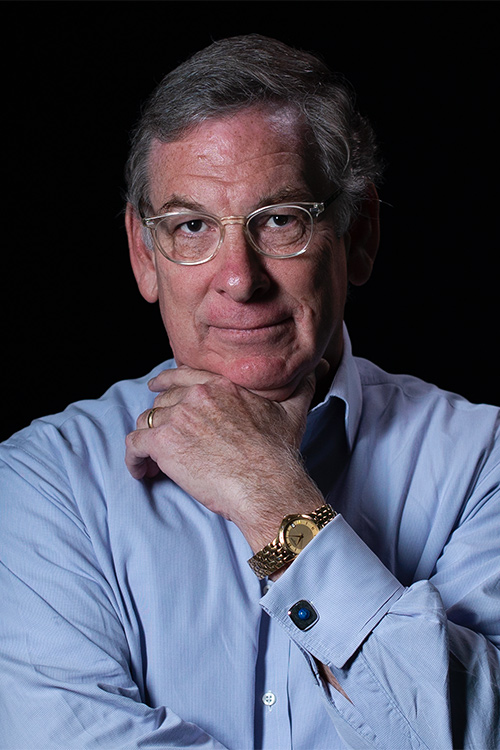 With decades of experience in politics and public service, Sam Katz was used to being in front of the camera contributing to Philadelphia's history. Now he finds himself leading the effort to document it. Katz's History Making Productions has undertaken a number of ambitious documentaries, including the Emmy Award-winning 13-episode "Philadelphia: The Great Experiment." Currently, Katz is busy completing a new documentary, "Gradually, Then Suddenly: The Bankruptcy of Detroit."
Stefani Pashman 
CEO, Allegheny Conference on Community Development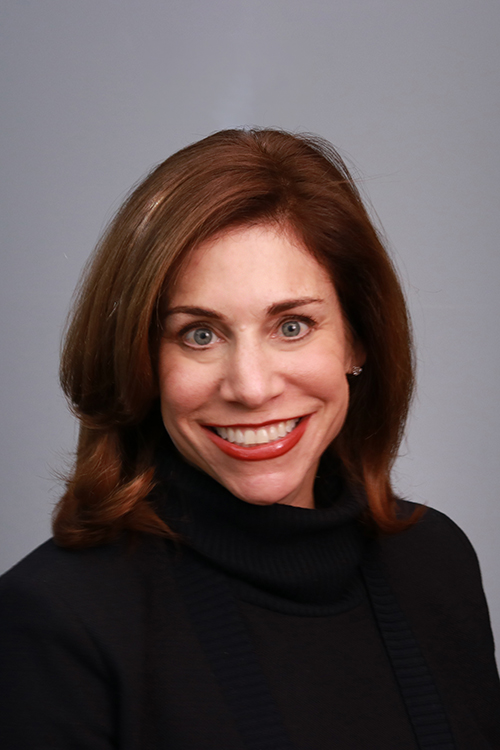 If there's one region that has mastered the art of the pivot, it's southwestern Pennsylvania. An area once known for its steel industry, it's now known for its technology sector. Helping fuel this continued growth and investment is the Allegheny Conference on Community Development, under the direction of Stefani Pashman. Pashman, who spent years in the health care field, has brought a renewed focus on economic inclusion and sustainability. Under Pashman's leadership, the Allegheny Conference and southwestern Pennsylvania continue to be a magnet in the region for new investments and new jobs.
Michael Pearson
Consultant and Senior Advisor, Econsult Solutions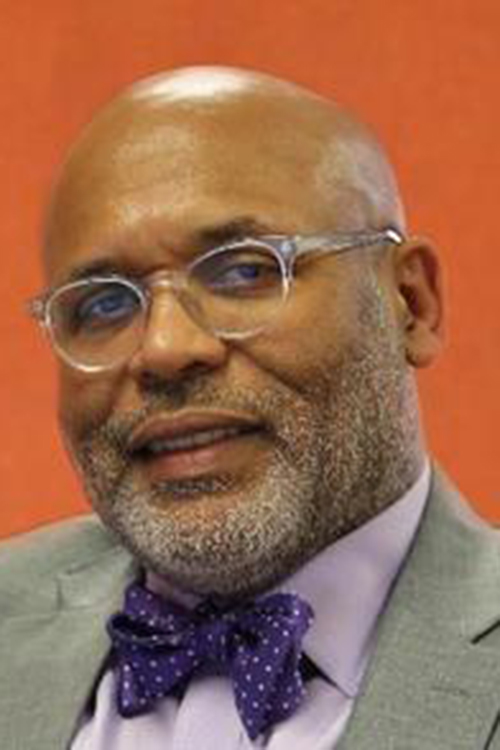 Looking at Michael Pearson's portfolio, one could be tempted to call him a jack-of-all-trades. That would belie the fact that Pearson has achieved business mastery in quite a few arenas, a mastery which C-Suite decision makers have come to rely on. As a consultant and senior advisor at Econsult Solutions, Pearson dispenses advice in business strategy and operations. His expertise draws on his success as founder and CEO of prominent Philadelphia-based Union Packaging, LLC and his work at Iron Stone Real Partners.
Sharon Pinkenson
Executive Director, Greater Philadelphia Film Office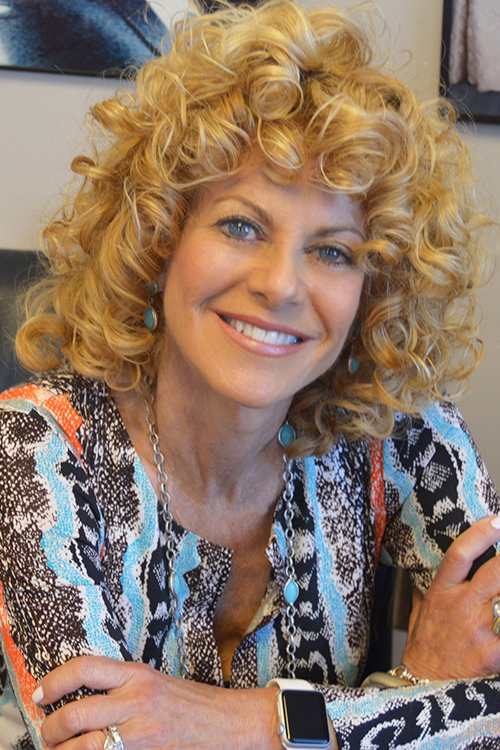 If you're one of the many Philadelphians who have recently run into Adam Sandler on your way home, you can thank Sharon Pinkenson for that celebrity encounter. As executive director of the Greater Philadelphia Film Office, Pinkenson has grown her operation into a competitive film commission which has created nearly $6 billion in economic impact for southeastern Pennsylvania. Pinkenson's team helps filmmakers access local incentives, identify filming locations and secure necessary government approvals, all while fostering the talents of Pennsylvania's local filmmakers.
Mark Pinsley 
Lehigh County Controller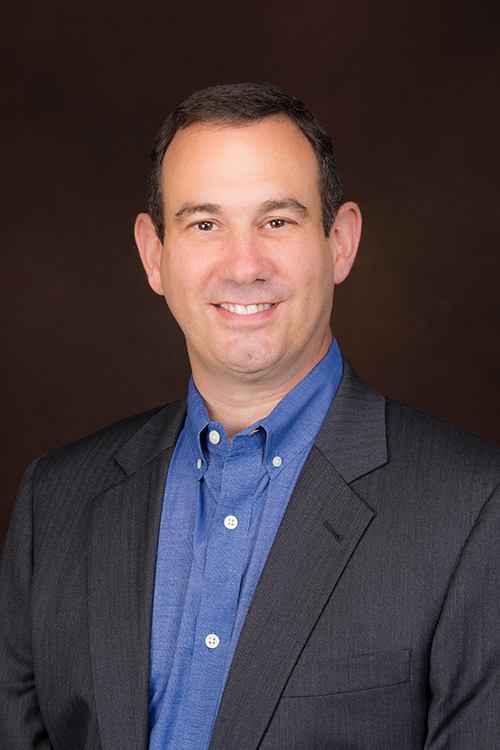 Mark Pinsley boasts a head for dollars and cents. Being a product manager for a $14 billion company gave Pinsley the confidence to strike out on his own and launch his own successful small business. It was his appreciation for wise money management and his passion for public service that motivated him to run for office. Currently serving as Lehigh County Controller, Pinsley has his eyes set on a state Senate seat, where he hopes to lend his skills to the General Assembly's upper chamber.
Kim Pizzingrilli
Senior Principal, Government Relations, Buchanan Ingersoll & Rooney PC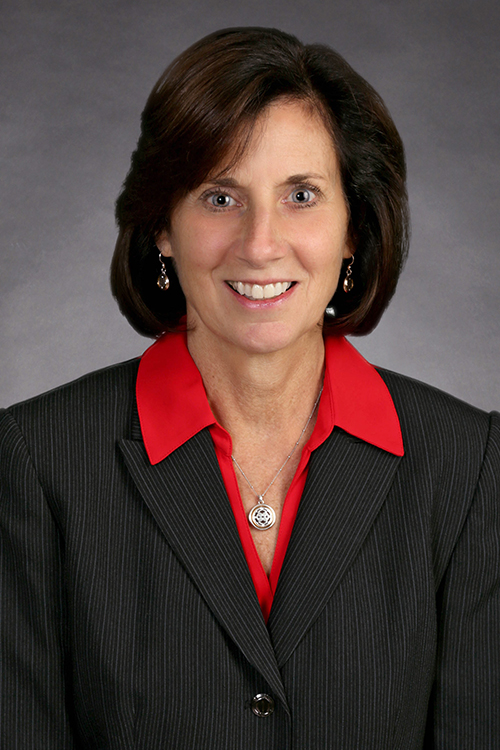 With more than 25 years of experience in state government, Kim Pizzingrilli delivers a wealth of firsthand experience to her state government relations practice. A former commissioner of the Pennsylvania Public Utility Commission and a former Secretary of the Commonwealth, Pizzingrilli's understanding of state bureaucracies is unrivaled. When not helping clients navigate complex regulatory procedures, Pizzingrilli lends her talents to the United Way and the American Heart Association as a volunteer.
Maria Quiñones-Sanchez 
Philadelphia City Councilwoman
When it comes to passing ambitious legislation, few in Philadelphia can compete with 7th District Councilwoman Maria Quiñones-Sanchez. Quiñones-Sanchez' first election itself was an ambitious undertaking where she upset the machine-backed incumbent. Since joining the body in 2008, Quiñones-Sanchez has been one of the fiercest advocates for affordable housing and business tax reform. Known for both her brains and her boldness, Quiñones-Sanchez was the architect of the Philadelphia Land Bank, an agency designed to make the disposition of city-owned land more efficient.
Yvonne Roberts
Director, Philadelphia Office, Triad Strategies 
Forty years of working in state and local politics has made Yvonne Roberts an invaluable asset to her clients at Triad Strategies. Beyond her decades of experience and the deep relationships she's formed along the way, it's Robert's multi-faceted approach to resolving issues that stands out. Her understanding of the importance of community engagement in the political process and her ability to bring key stakeholders to the table make her one of the most-respected and effective lobbyists on the scene.
Marlene Sample
President, Sample News Group
If you've picked up a local newspaper lately, there is a good chance you've read a Marlene Sample publication. Sample runs the Sample News Group, a media organization with almost 70 publications in New England, New Jersey and Pennsylvania. A former reporter herself, Sample understands how important newspapers and magazines are to communities. In an increasingly digital and global media, hundreds of thousands of readers have come to rely upon the Sample News Group's portfolio to provide them with coverage they care about.
Cynthia Shapira
Chair, Board of Governors, PASSHE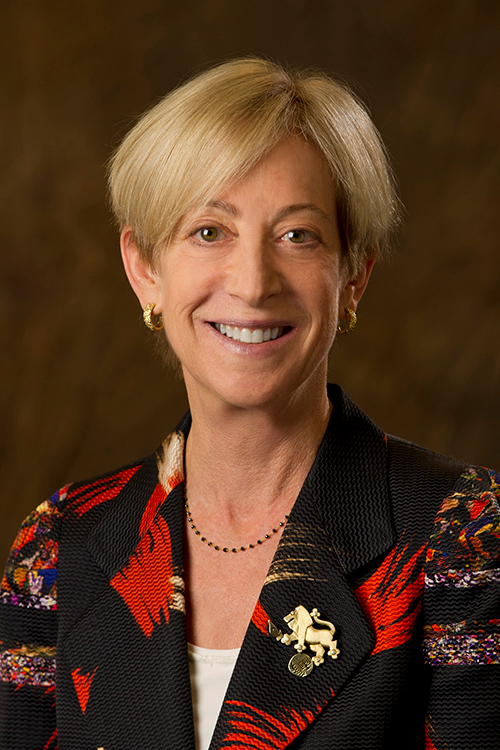 As chair of Pennsylvania's State System of Higher Education's board of governors, Cynthia Shapira helps lead the state system's redesign efforts aimed at achieving student success outcomes, affordability, equity and financial sustainability. Under Shapira's leadership, the board recently launched its latest effort to support students most at-risk for dropping out of school: the Keystone Extraordinary Emergency Program (KEEP). The program provides immediate financial support to students in danger of dropping out because of unforeseen financial need.
David Skerpon 
Senior Vice President of Enterprise Marketing, Capital Blue Cross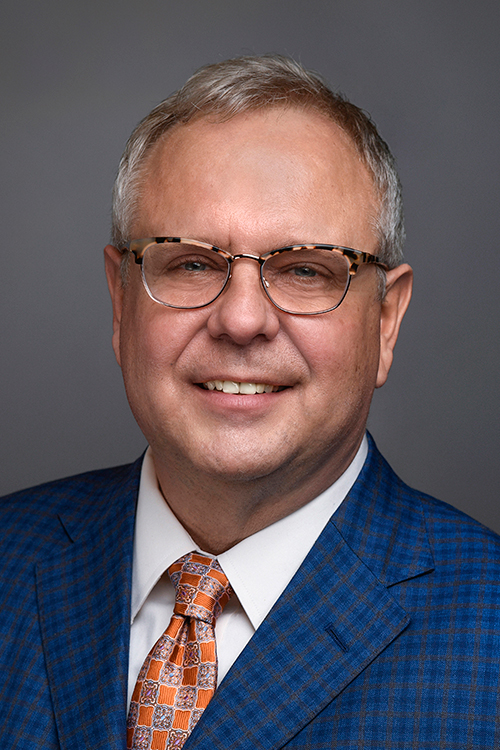 With public health at the forefront of everyone's minds, David Skerpon's work has never been more important. As the head of sales and marketing for Capital Blue Cross, Skerpon and his team are responsible for brand and market strategy and the company's signature Connect program, which provides access to health and wellness centers, health coaching, and personal training to members. Skerpon is also a committed volunteer in his community. He currently chairs the board of the Capital Region Arts and Education and serves as a board member of Joshua Group and PA STEAM Academy.
Jay Spector 
President and CEO, JEVS Human Services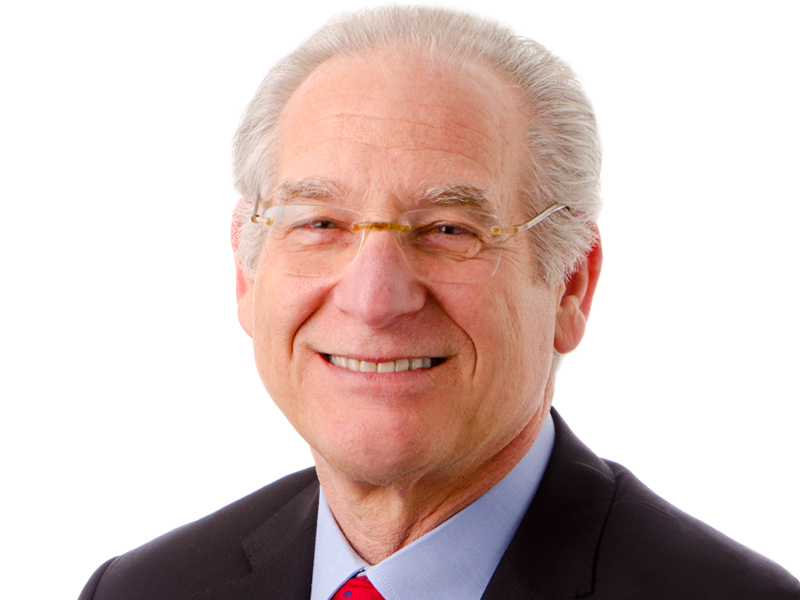 Since its founding in 1941, JEVS has helped hundreds of thousands of individuals overcome physical, developmental, economic and emotional challenges to achieve independence. At its helm is Jay Spector, a respected thought leader in the national human service arena who works with local, state and national partners to expand workforce development, rehabilitation and in-home care programming in the Philadelphia region. Spector's passion for innovation is driven by seeing the pride on the faces of those who achieve self-sufficiency, with the help of JEVS.
Ala Stanford 
Founder, Black Doctors COVID-19 Consortium
Dr. Ala Stanford, a pediatric surgeon, has quickly gone from a local hero to a national one. Stanford founded the Black Doctors COVID-19 Consortium to provide testing and vaccinations to underserved and vulnerable communities in Philadelphia. With mistrust of the medical community running high, the BDCC quickly established itself as a safe and trustworthy resource. Appreciating the need, Stanford recently announced BDCC plans to open a primary care clinic to further combat health inequities in Philadelphia.
Andy Toy 
Policy Director, Philadelphia Association of Community Development Corporations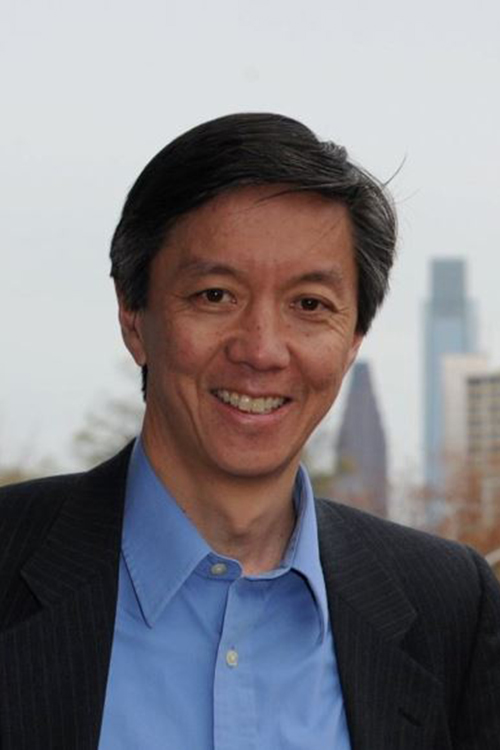 Andy Toy likes to get things done and South Philadelphia is a greener and more delicious place for it. As community development director for SEAMAAC, Toy organized a planning effort for Mifflin Square Park improvements and helped launch the SoPhiE Food Truck immigrant chef incubator program. Now, as the new policy director for PACDC, Toy has the opportunity to share his commercial corridor, community and economic development experience with the diverse membership of his new organization.
Calvin Tucker 
Managing Director, Eagles Capital Advisors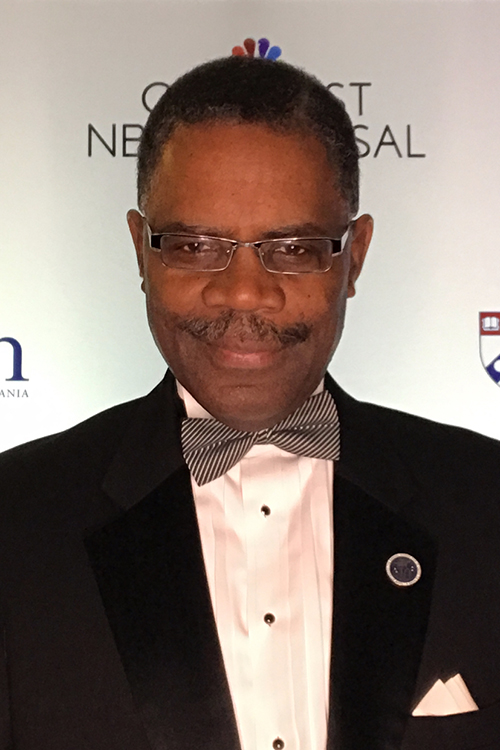 With razor-thin margins of victory becoming the norm, Calvin R. Tucker knows the Republican Party of Pennsylvania is counting on him to deliver. As deputy chair of the Pennsylvania GOP, Tucker is tasked with broadening his party's base and creating a more diverse and representative party. When not politicking, Tucker serves as managing director of Eagles Capital Advisors and the capital manager for West Philadelphia Financial Services Institution. In other words, he knows numbers and he knows how critical his political work is to ensuring Pennsylvania swings back red.
Looking for more updates on PA Politics? Get the best news aggregated for you every morning with our daily First Read email. As a bonus, you'll be the first to read our next power ranking!