Power List
The 2021 Philly Power 100: 11-50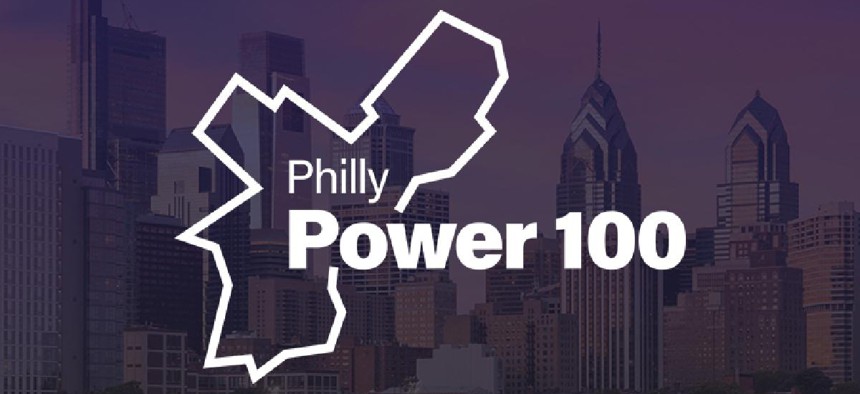 11. Ryan Boyer
Business Manager, Philadelphia Building & Construction Trades Council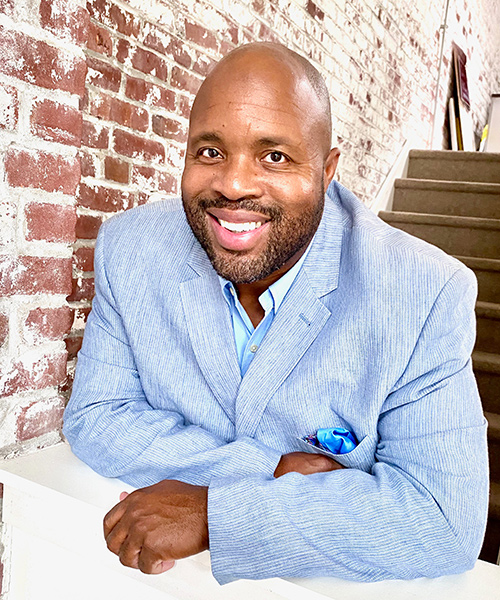 Ryan Boyer made history in November when he became the first Black person elected business manager of the Philadelphia Building & Construction Trades Council. Boyer also serves as the business manager for the Laborers' District Council of Philadelphia and Vicinity, which represents workers throughout four predominately Black local unions. Before becoming business manager, Boyer was president of the Building and Construction Trades Council. Boyer is president of LiUNA's African American Caucus and served as chair of the Delaware River Port Authority until he left that position earlier this year. 
12. Jeff Brown
Chair & CEO, Brown's Super Stores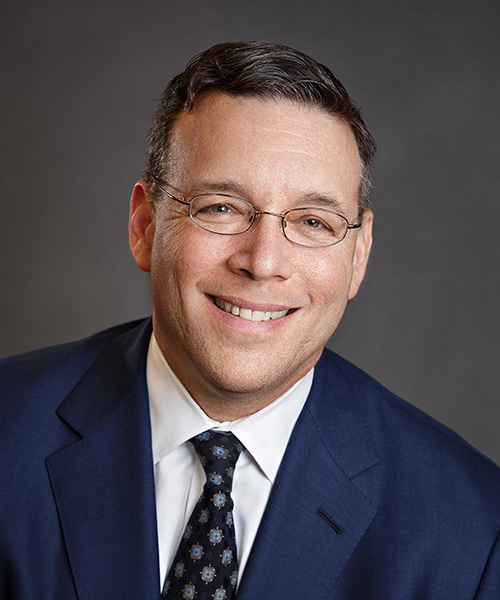 For most merchants, having more than one of your stores looted during an uprising despite your work to better the community might make you reconsider if you want to stay in the neighborhood. But Jeff Brown isn't like most merchants. When his Brown's ShopRite stores at 52nd Street and Parkside Avenue in West Philadelphia and Fox Street in North Philadelphia were looted during the George Floyd protests, the thought of walking away and leaving those neighborhoods never crossed his mind. Brown is chair of the Commonwealth of Pennsylvania's Workforce Development Board and the founder and chair of Uplift Solutions, which provides a workforce system for returning citizens. He's past chair of the Philadelphia Youth Network, treasurer of the Philadelphia Lawyers for Social Equity, and co-chair of the Diversity, Equity and Inclusion committee of the Pennsylvania Convention Center. He is also the co-founder and chair of the PA 30 Day Fund, which has been providing assistance to small businesses during the pandemic.
13. Joanna McClinton
State Representative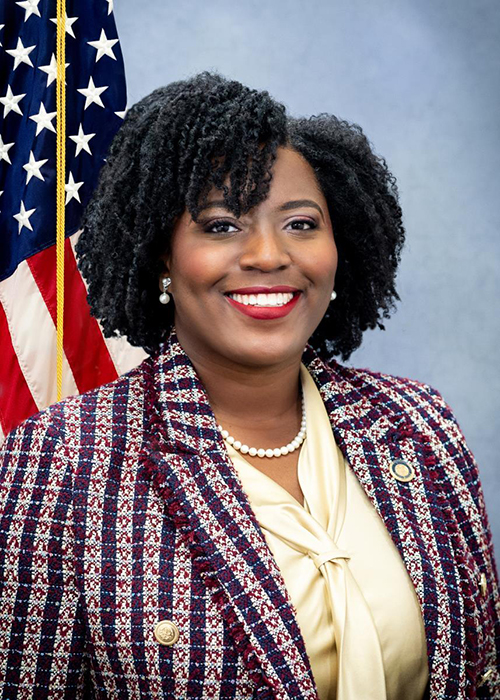 State Rep. Joanna McClinton is the first woman and first African American elected House Democratic Leader in the 244-year history of the General Assembly. She also made history when she was elected House Democratic Caucus Chair in 2018. Before becoming a state representative, McClinton worked as chief counsel to state Sen. Anthony H. Williams, working on policy and legislation. She was an assistant public defender for seven years and became assistant chief of the East Zone during her last year. McClinton has served as a member of the Pennsylvania Commission on Sentencing and secretary of the Philadelphia Barrister's Association. She has received a list of honors including the Barristers Association of Philadelphia's Young Lawyer of the Year award, the Pre-K for P.A. Champion Award and the Lucien E. Blackwell Guiding Light Community Award.
14. Gregory Deavens
President & CEO, Independence Health Group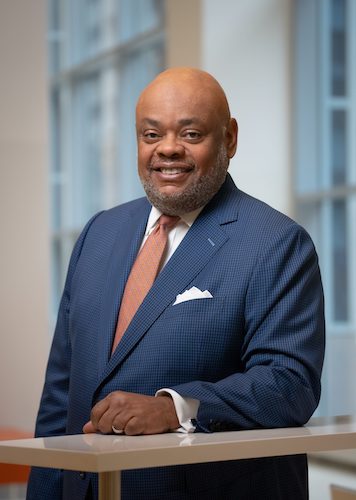 Gregory E. Deavens became the president and CEO for Independence Health Group, parent company for Independence Blue Cross, in January. Deavens became executive vice president, chief financial officer, and treasurer at Independence in 2017, leading the company's financial functions and Actuarial, Underwriting, and Enterprise Risk Management organizations. Earlier this month, Independence Health Group announced it formed a partnership with Quartet Health that strives to achieve faster quality mental health care for all patients, despite acuity levels or insurance types. Deavens currently serves as chair of the board of directors of Hartford HealthCare, the Blue Cross Blue Shield Association, America's Health Insurance Plans; and the African American Museum in Philadelphia, among others. 
15. Josh Shapiro
Attorney General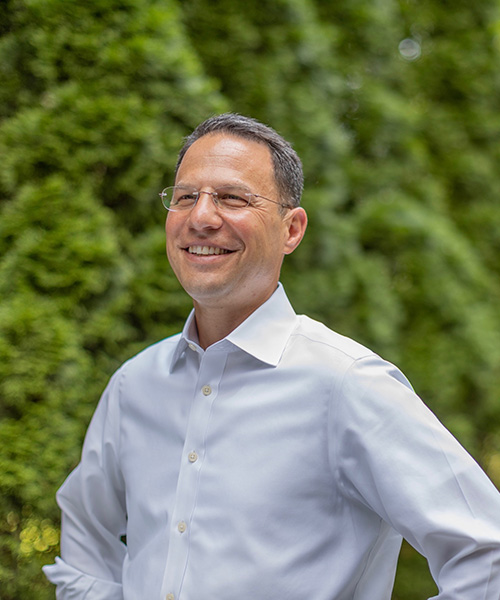 Right now, Josh Shapiro is the most powerful lawman in the Commonwealth of Pennsylvania. 
But his goal is to become the state's next governor, and so far, he's the lone Democrat running to succeed current Gov. Tom Wolf. Shapiro is currently serving his second term as attorney general. He ran on a promise to restore integrity to the office following the resignation of Kathleen Kane. During his tenure, he has focused on weeding out legislative malfeasance and protecting the right to vote for Pennsylvanians. Should he become governor, it would mark a return to Harrisburg, along with the experience needed to negotiate with a Republican-controlled legislature. Before serving as a Montgomery County commissioner, Shapiro spent three terms in the Pennsylvania State House.
16. Jordan Harris
State Representative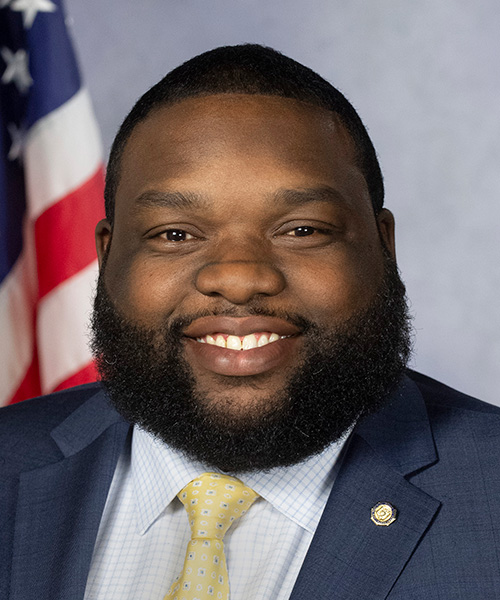 According to the Prison Policy Initiative, there are 96,000 people currently incarcerated in Pennsylvania's prisons. Because a significant portion of this group is from Philadelphia, that means some may come from neighborhoods that are also likely experiencing poverty, inadequate education or a lack of social services. State Rep. Jordan Harris, the Democratic Whip in the Pennsylvania House of Representatives, has been trying to address those issues through his advocacy of education, getting illegal guns off of the streets and criminal justice reform. Harris is only the second African American to be voted into the Whip position by his Democratic colleagues. He has worked with his Republican colleagues to pass legislation like the Clean Slate Act, which would allow certain criminal records to be sealed. It's been hailed by some as a national model and has been replicated in other states.
17. Amy Gutmann
President, University of Pennsylvania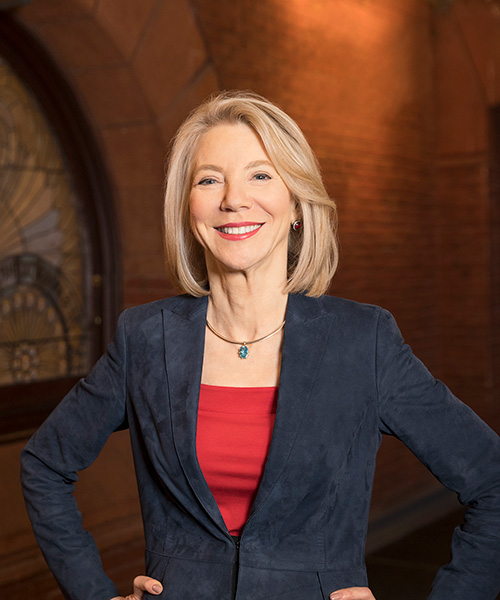 Not only is Amy Gutmann the University of Pennsylvania's longest-tenured president, but she's received international recognition for her work at the Ivy league institution. Gutmann has made great strides to make the university more inclusive and has worked to increase the school's footprint in Philadelphia and across the world. Gutman led the university's most successful fundraising effort to date and her work has also transcended education. At the start of the fall semester, she thanked her campus community for complying with the university's vaccine requirement, reporting 90% of faculty and staff and 88% of students reporting being fully vaccinated as of August. Gutmann was nominated to be the next U.S. ambassador to Germany earlier this year, a role she plans to accept upon receiving confirmation from the U.S. Senate. 
18. Danielle Outlaw
Police Commissioner
When Danielle Outlaw became the first African American woman to helm the Philadelphia Police Department in February 2020, her appointment was cheered by a community that was hopeful that she represented reform. While she may actually do that, Outlaw is discovering that being in charge of the 6,500 sworn officers and 800 civilians that make up the nation's fourth largest police department is complicated. Prior to her arrival in Philadelphia, Outlaw was the chief of Portland's Bureau of Police. She has been honored by the Police Executive Research Forum with their Gary P. Hayes Award, the Cascadia Behavioral Healthcare Culture of Caring Award for Community Relations and Civic Engagement, and has been honored as a 2019 Marie Lamfrom Woman of Distinction by the Girl Scouts of Oregon and Southwest Washington. Outlaw is also a member of the International Association of Chiefs of Police Human and Civil Rights Committee and is an active member of the National Organization of Black Law Executives. 
19. City Council's potential mayoral candidates
20. The fresh(er) faces of City Council
21. David Oh
City Councilmember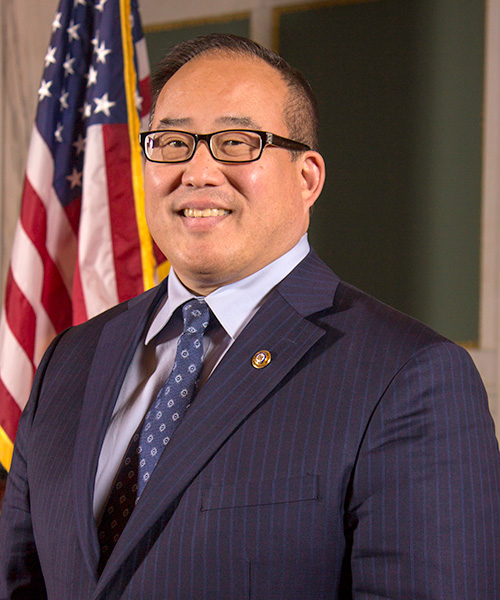 As one of three minority seats in Philadelphia's Democrat-controlled City Council, you could understand why David Oh, a Republican and At-Large City Councilmember, might feel a little frustrated. But since taking office in 2012, Oh, the first Asian American to hold political office in Philadelphia, has managed to make his presence felt. From championing the economic benefits of the city's creative force as chair of Council's Committee on Global Opportunities and the Creative/Innovative Economy to his work advocating for veterans and governmental transparency, Oh has fought to make things better for Philadelphians. Most recently, he has taken on the cause of improving witness protections for those who want to help Philadelphia police solve the city's gun violence problem by sharing information with law enforcement.
22. Vincent Hughes
State Senator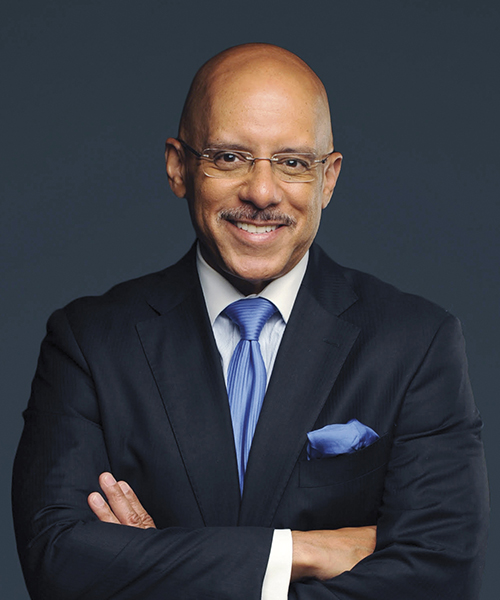 As the Democratic chair of the Senate Appropriations Committee, state Sen. Vincent Hughes has been instrumental in the creation of the Pennsylvania Small Business Grant Program, a program that's given $275 million in grants to the businesses that are often forgotten by such programs. He also led the negotiations that created the commonwealth's new $30 million Violence Prevention Grant program, which gives money to community based organizations. Hughes also partnered with Gov. Tom Wolf to help bring more than $20 million in new funding to clean and repair toxic and crumbling schools in Philadelphia. 
23. Martina White
State Representative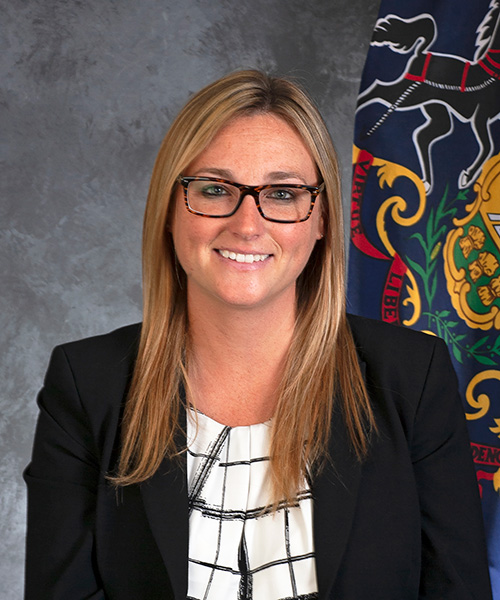 State Rep. Martina White has seen her influence grow since first being elected state representative in 2015. At the time, White was the first new Republican elected in Philadelphia in 25 years, and she's only continued to rise in Republican circles since then. In 2019, she was elected chair of the Philadelphia Republican City Committee, and in 2020, her colleagues in the House Republican Caucus selected her as the next caucus secretary, making her a member of GOP leadership in the General Assembly. White has also spearheaded legislative efforts to enact transportation reforms and has sponsored legislation to increase access to educational scholarships. 
24. Jennifer Arbittier Williams
U.S. Attorney for the Eastern District of Pennsylvania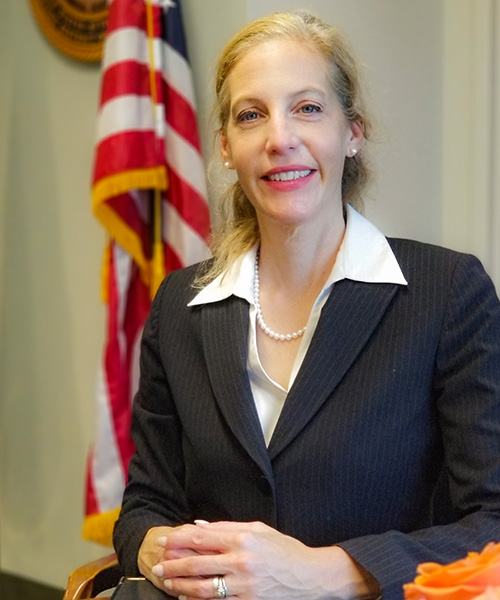 At a recent City Hall press conference addressing the city's burgeoning number of deaths due to gun violence, Jennifer Arbittier Williams stood solemnly among the assembled dignitaries and members of the press. Though silent, her presence was felt, especially in a building where far too many people have spent time at the defense table opposite her in federal court. Just days before the press conference, a federal jury found Councilmember Bobby Henon and labor leader John Dougherty guilty of federal crimes. Arbittier Williams has been the region's federal law enforcement officer since January, and since her appointment, she has launched the Threat Intervention and Prevention Network, which brings together regional law enforcement officers, local businesses, schools, nonprofits and community groups to prevent acts of extremist violence. Williams has been honored with the Anti-Defamation League's SHIELD award and the Federal Trade Commission's National Criminal Liaison Award. 
25. Jason Wingard
President, Temple University
Jason Wingard is a relative newcomer to Temple University, being confirmed as the university's president over the summer. But as president of Temple, Wingard will hold considerable clout in the city, overseeing 17 schools, eight campuses, 600 academic programs, and most importantly, more than 35,000 students. The West Chester native was unanimously confirmed by the Temple Board of Trustees in June 2020. He previously spent time at Stanford University, the University of Pennsylvania and Columbia University, and also worked at Goldman Sachs and The Education Board, Inc.
26. John Fry
President, Drexel University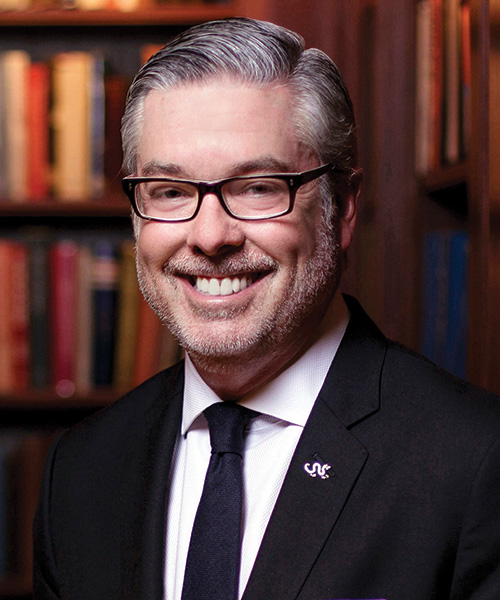 While the COVID-19 pandemic led to a lot more online learning than anyone really wanted to participate in, the prospect for change and creative thinking excites John Fry. He sees it as a chance for universities and other organizations to collaborate, innovate and relearn how to work together at a time when not everyone is comfortable returning to the in-person environment. Fry became Drexel's 14th president in 2010 and set out to transform the school into a private research university with a strong public purpose. During his tenure, Drexel has helped revitalize parts of West Philadelphia, leading to it's designation as a federal Promise Zone and initiating Schuylkill Yards, a 14-acre innovation district at William H. Gray III 30th Street Station.
27. Leslie Richards
General Manager, SEPTA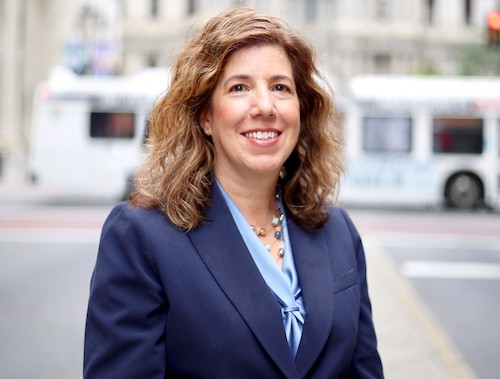 When it comes to transportation, Leslie Richards, the CEO and general manager of SEPTA, knows what's going on. As SEPTA's 11th general manager, Richards leads the nation's sixth largest public transportation system with a budget of $2 billion, 9,500 employees and 2,800 vehicles in service. Prior to joining SEPTA, Richards was the first woman to lead PennDOT under Gov. Tom Wolf and has been recognized for her leadership in the transportation sector. She spent three years as vice chair of the Montgomery County Board of Commissioners. She has an undergraduate degree from Brown University and a master's degree from the University of Pennsylvania. 
28. Ala Stanford
Founder, Black Doctors COVID-19 Consortium
Dr. Ala Stanford and the Black Doctors COVID-19 Consortium are an example of what happens when people see a need and don't wait for someone else to meet it. When Stanford, a practicing physician for more than 20 years, noticed that African Americans in Philadelphia were being diagnosed and dying of COVID-19 at disproportionate rates, she gathered together a group of doctors to begin testing, and later vaccinating people in communities of color. To date, the consortium has vaccinated more than 51,000 people and has tested more than 25,000. Stanford has been honored with The Philadelphia Award for her work. In October, she opened the Dr. Ala Stanford Center for Health Equity.
29. Jerry Jordan
President, Philadelphia Federation of Teachers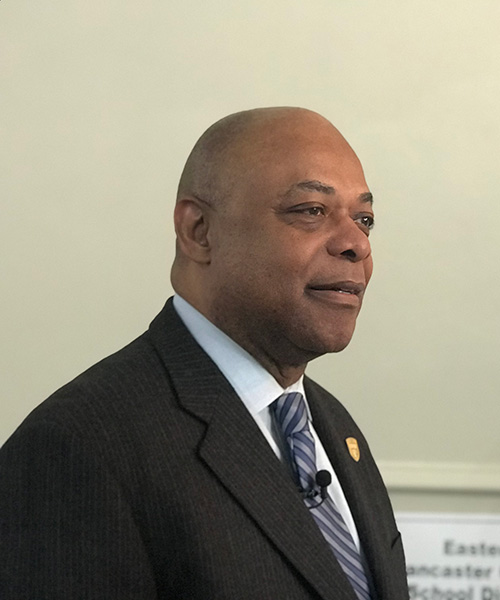 Earlier this year, Dr. William Hite, superintendent of the School District of Philadelphia, announced that he would be leaving the district when his contract expires next year. To find a new superintendent, the district plans to hold virtual and in-person listening sessions to hear from district stakeholders about who would make a good replacement. Among those stakeholders will be Jerry Jordan. A lifelong Philadelphia resident who attended district schools and taught high school in the district, Jordan has been president of the union since 2007. He led the union during a time when the state-controlled School Reform Commission supervised the district and through to the return to local control. In September, Jordan negotiated a new, three-year contract with the district, shortly before the old one was set to expire and PFT members had threatened a strike.
30. Sharmain Matlock-Turner
President & CEO, Urban Affairs Coalition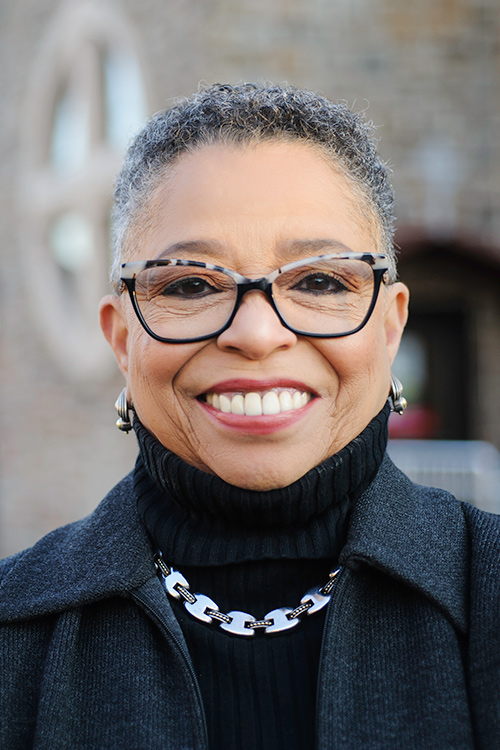 If you're one of the many parents in Philadelphia whose child has managed to find part-time work that not only allowed them to raise enough money for new school clothes but also learn something they might be able to use in the future, thank Sharmain Matlock-Turner. Because it reminds her of the summer job of her youth, the sense of purpose it gave her, and the loafers it allowed her to buy without her parent's help, the Urban Affairs Coalition is near and dear to her heart. Since becoming the first woman to serve as president and CEO of the UAC in 1999, Matlock-Turner has been trying to connect young people to the program that's helped many young people for the last 30 years. It has also figured into some of her other work, including serving as co-chair of Philadelphia City Council's Special Commission on Poverty Reduction and Prevention. 
31. Stephen Fera
Executive Vice President, Public Affairs, Independence Blue Cross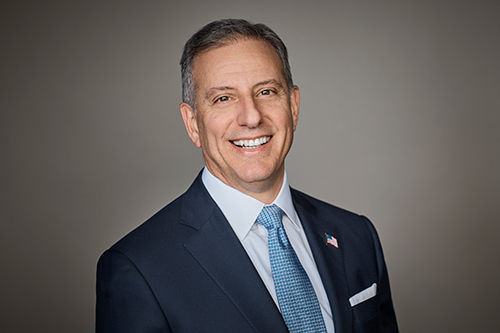 When the pandemic hit the Greater Philadelphia region, it was a real challenge trying to connect residents in underserved communities with testing and vaccinations – places where COVID-19 was hitting the hardest. But it was a challenge that Stephen Fera took on through the Independence Blue Cross Foundation, which he oversees. The $130 million foundation gave $675,000 in grants to the PHL COVID-19 fund to help community organizations do their vital work and the Black Doctors COVID-19 Consortium to provide community-based testing.
Fera's work has included expanding long-term addiction and recovery programs at colleges and universities, launching mental health programs for nurses and creating a partnership with Philadelphia City Council and PhilaWorks to help home health aides become nursing assistants. He has used his skills as a connector to bring state, local and federal entities to the table to spur not only improved health care outcomes for the region, but also economic growth.
32. Malcolm Kenyatta
State Representative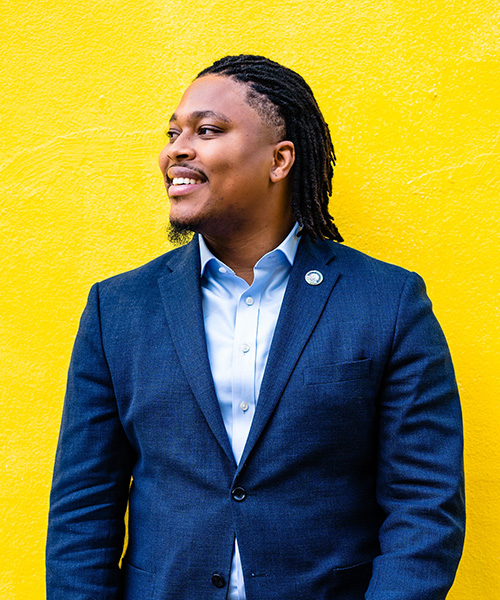 In Pennsylvania, one of President Joe Biden's most visible surrogates on the campaign trail was state Rep. Malcolm Kenyatta. Kenyatta, the first openly LGBTQ person of color to win a seat in Pennsylvania's General Assembly, is hoping that the name recognition he picked up going through places like Forty Fort Borough campaigning for Biden will help him become the youngest U.S. Senator in Pennsylvania history. During his time in the legislature, Kenyatta has championed raising the minimum wage, addressing generational poverty and gun control. And he was one of the "Rising Stars" picked to deliver a keynote address at the 2020 Democratic National Convention.
33. Sharif Street
State Senator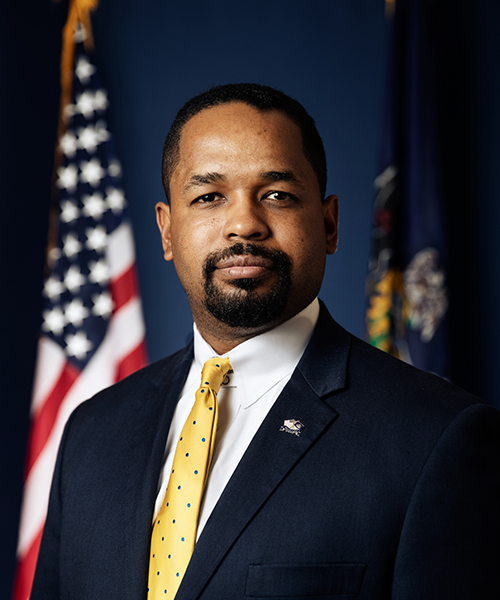 As the 2022 midterm elections approach, the number of people throwing their hats into the ring for the U.S. Senate seat being vacated by Sen. Pat Toomey is probably going to grow. But one of the names that has already hinted at making a run for that seat is state Sen. Sharif Street. Street represents the Pennsylvania Senate's third district and also serves as vice chair of the commonwealth's Democratic party. Among the issues he's championed in the Senate are criminal justice reform, cannabis reform, expanding health care, food access and voting rights. He also chaired committees on Election Reform and State Government. In October, Street put together a bipartisan Pennsylvania Crime Prevention caucus to try and find solutions to the commonwealth's growing crime problem.
34. Paul Levy
President & CEO, Center City District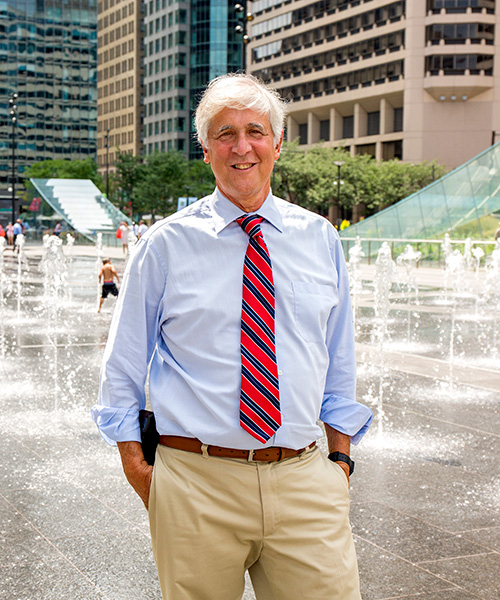 Once upon a time, Philadelphia's Center City was, well, meh. But these days, a trip downtown offers you clean streets and sidewalks, nice restaurants, welcoming shopfronts and other improvements that have made this section of the city one that now attracts tourists. At the center of the Center City District's success is Paul Levy, who has served as CEO for the business improvement district since its inception in 1991. Levy uses the district's $29 million annual budget to provide marketing, extra security, hospitality and cleaning services to keep it friendly and viable. The Center City District has financed and implemented $152 million in streetscape improvements, including the revamping of Dilworth Park at City Hall.
35. Patrick Eiding
President, Philadelphia Council AFL-CIO
You can't talk about Philadelphia labor without mentioning Patrick Eiding. He's currently in his sixth term as president of the Philadelphia Council AFL-CIO, which is comprised of 100 local unions in Philadelphia and represents more than 150,000 families. He was first elected council president in 2002, and prior to that worked as business manager and financial secretary of Insulators and Asbestos Workers Local 14. Eiding is an officer on the Philadelphia Building & Construction Trades Council, serving as its secretary-treasurer, and also is a member of the executive council of the Pennsylvania AFL-CIO. He is also on the general board of the national AFL-CIO.
36. Esteban Vera Jr.
Business Manager, LIUNA Local 57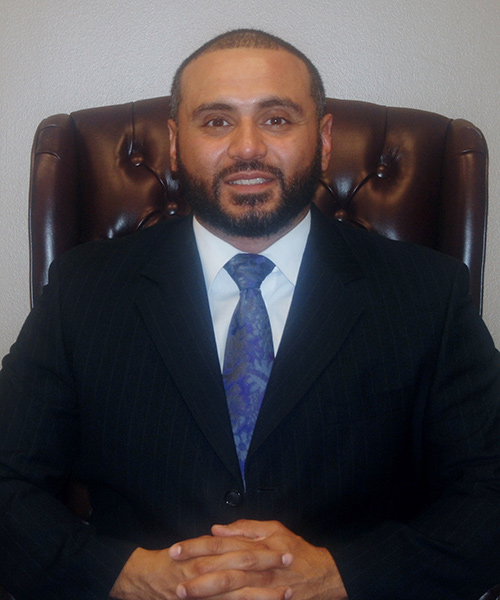 Esteban Vera Jr. made history when he became business manager for Laborers' Local 57 in 2016, as he was the first Latino labor leader of a major union in the Philadelphia area. Not only that, but Vera, an Army veteran who served in Bosnia, is also the first Latino member to serve on the SEPTA board after being appointed by House Minority Leader Joanna McClinton. In his current role, Vera represents roughly 3,000 workers and has prioritized the importance of diversity in labor. Vera worked in construction before becoming an organizer for the Laborers and rising through the ranks. 
37. Ernest Garrett
President, AFSCME District Council 33
Ernest Garrett's surprise victory over incumbent president Herman "Pete" Matthews in October upended District Council 33's leadership for the first time since 1996. As an official at Local 394, representing water department workers, Garrett now leads an organization of more than 10,000 members, from sanitation workers to correctional officers and 15 unions. Going forward with a worker-centric message, Garrett is hopeful the city recognizes the labor movement during upcoming contract negotiations. 
38. Lynne Fox 
International President, Workers United Philadelphia Joint Board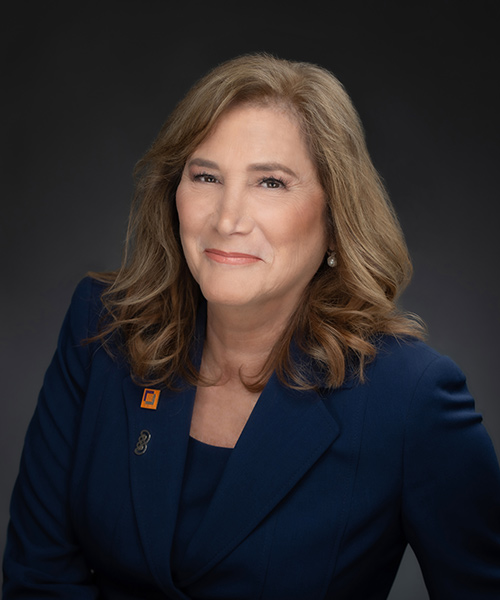 Born into the labor movement, Lynne Fox's father was a longtime manager of the Philadelphia Joint Boards. Following in his footsteps, she's served as manager of the Joint Boards and has spent more than 15 years as the International President of Workers United. In her role, Fox oversees more than 80,000 members in the U.S. and Canada in industries ranging from textile and apparel manufacturing to hospitality and retail. She's also advocated for stronger OSHA protections, as well as better enforcement and accountability measures. 
39. Al Schmidt
Vice Chair, Philadelphia City Commissioners
Al Schmidt, the lone Republican and longest-tenured member of the commissioners board, received national attention in 2020 for his defense of the city's election results. That came despite criticisms from then-President Donald Trump and a number of death threats to Schmidt and his family. Now in his third term as City Commissioner, Schmidt has decided to move on. He'll be resigning as commissioner in January to take over as the next president and CEO of the good-government watchdog group the Committee of Seventy. As commissioner, Schmidt worked to modernize elections in Philadelphia and improve integrity. He is a former senior analyst at the nonpartisan U.S. Government Accountability Office in Washington, D.C. and served as a policy analyst for the Presidential Commission on Holocaust Assets. 
40. Rebecca Rhynhart
City Controller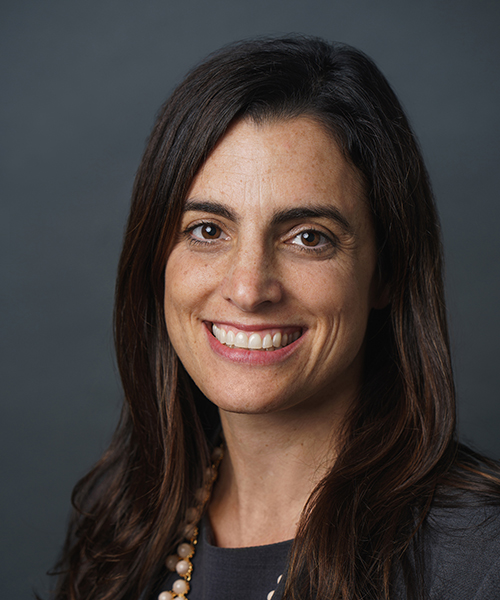 When Rebecca Rhynhart defeated incumbent Controller Alan Butkovitz in the 2017 primary, she was on her way to making history as the city's first woman elected to the City Controller's office. Since then, and as she begins her second term as the city's financial watchdog, Rhynhart has made her voice heard on matters of transparency. She joined City Councilmember Jamie Gauthier in petitioning the mayor to do more to combat gun violence. She recently issued a report indicating the funding that the city is applying to the problem is being used for solutions that do nothing in the short term. Rhynhart has also made good on her promise to make the controller's office more accessible. Instead of having to rely on only paper when it comes to seeing the results of her audits, she put infographics on her website that allow residents to follow the money more easily.
41. Stephen Cozen
Chair, Cozen O'Connor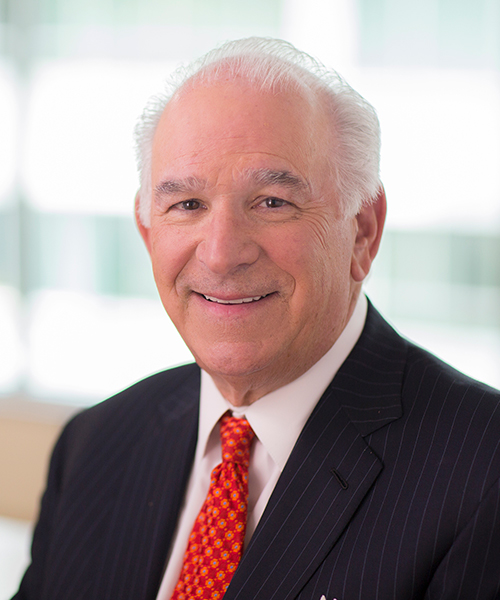 When high-profile Philadelphians need counsel on important legal matters and how it impacts everything from business law to governmental relations, they reach out to Stephen A. Cozen, founder and chair of Cozen O'Connor, a law firm with offices around the world. Everyone from former Gov. Ed Rendell to Drexel University President John Fry to officials at the Kimmel Center has sought out his advice. Cozen spearheaded the creation of the Samuel D. Cozen PAL Center, named for his late father, a former basketball coach at Drexel University and Overbrook High School. He's also a member of the boards of the National Museum of American Jewish History, The Philadelphia Foundation and the President's Leadership Council for the Kimmel Center.
42. Rob Wonderling
President & CEO, The Chamber of Commerce for Greater Philadelphia
Rob Wonderling has been a vocal advocate for the business community in the Greater Philadelphia area since joining the chamber in 2009. Throughout his tenure, he helped to implement a new member engagement model to foster more opportunities for Chamber members, and established diversity, equity and inclusion programming. Wonderling is a former member of the state senate, where he chaired the Senate Communications & Technology Committee, as well as the Senate Transportation Committee. He also spent time as a deputy secretary of transportation in the Ridge-Schweiker administration. Wonderling will depart the chamber in June 2022.
43. John McNesby
President, Fraternal Order of Police Lodge #5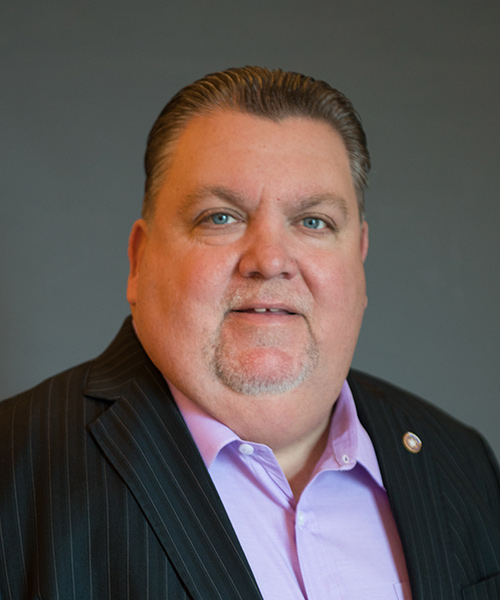 A former Philadelphia police officer, John McNesby has been a member of the Philadelphia Lodge #5 Fraternal Order of Police since 1986. But as president, he represents more than 14,000 active and retired officers of the Philadelphia Police and Sheriff's Department. He served the union in various capacities before taking over as president in 2007. Since then, he's helped negotiate five contracts, and most recently, engaged in a battle with D.A. Larry Krasner over police misconduct disclosures. It should go without saying that Philly's officers have no bigger backer than McNesby. 
44. Cheryl Bettigole
City Health Commissioner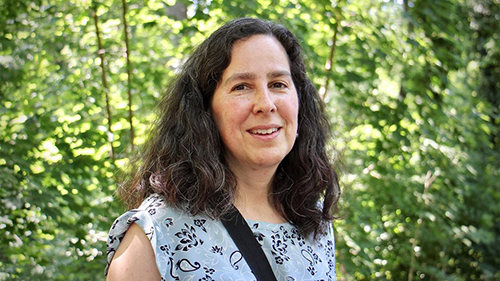 Dr. Cheryl Bettigole took over operations at the Philadelphia Department of Public Health earlier this year, replacing Dr. Thomas Farley, and was named the city's new health commissioner just last month. She is now in charge of leading citywide efforts during the COVID-19 and has made it a priority to address issues related to health equity. With experience as a primary care doctor and longtime public servant, Bettigole says she is committed to improving access to primary care and addressing the racial disparities exposed during the pandemic. 
45. Rochelle Bilal
Sheriff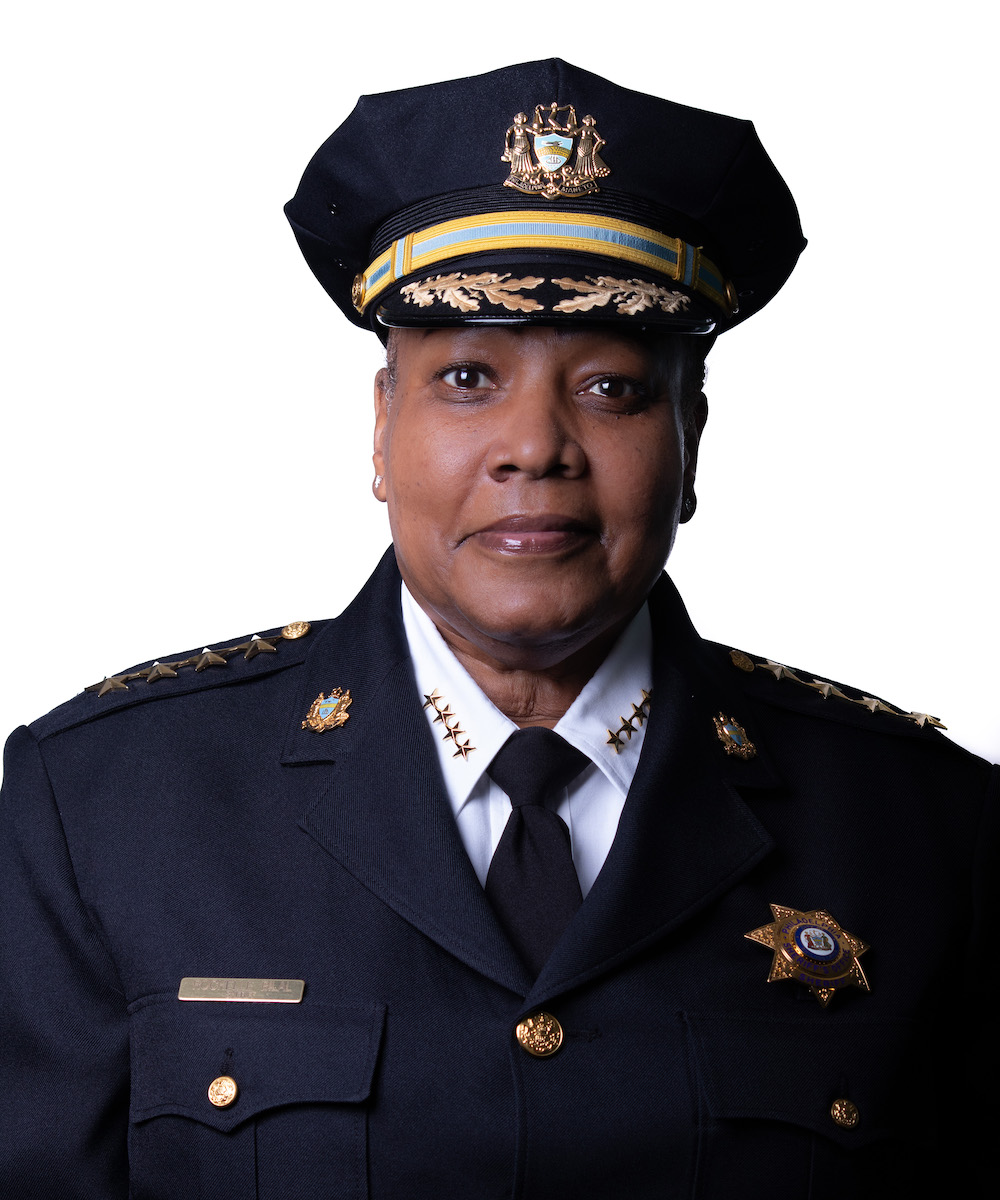 The power in the sheriff's office lies with overseeing sheriff's sales, enforcing court orders like tax liens and securing courthouses, among other things. Although Rochelle Bilal's short time in office has not been without controversy, she did break barriers when she was sworn in in January. Bilal, a 27-year veteran of the Philadelphia Police Department, became the first African American woman ever elected sheriff in the 181-year history of the office. Bilal previously was the secretary of the Philadelphia chapter of the NAACP and served as president of the Guardian Civic League in Philadelphia. She retired from the Philadelphia Police Department in 2013.
46. Michael Young
President & CEO, Temple University Health System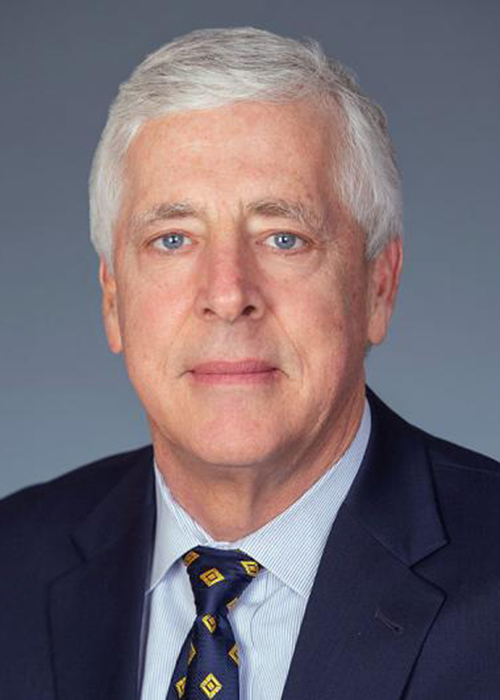 Michael Young has led the Temple University Health System since February 2020, overseeing four hospitals, seven multispecialty centers and a collection of community offices and urgent care locations. Young brought more than 30 years of leadership experience at academic medical centers when he came to Temple in 2018. He continues to spearhead the system's restructuring, including the recently announced conversion of the former Cancer Treatment Centers of America hospital campus into a hospital for women's health. 
47. Kevin Mahoney
CEO, University of Pennsylvania Health System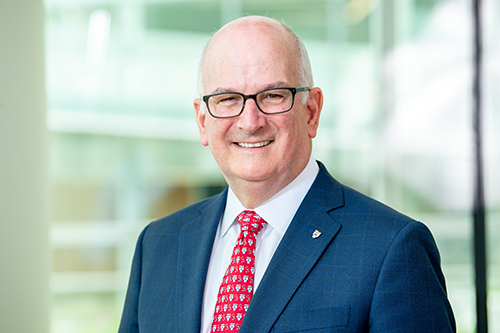 Kevin Mahoney had been in Penn Medicine leadership for 23 years before being named CEO in 2019. He's gone from working in information technology, strategic planning, the primary care network and human resources to now leading one of the nation's leading health care institutions. Mahoney oversaw the development of the Perelman Center for Advanced Medicine and the Roberts Proton Therapy Center, and more recently, the brand new hospital known as The Pavilion on Penn Medicine's West Philadelphia campus.
48. Gerard Sweeney
President & CEO, Brandywine Realty Trust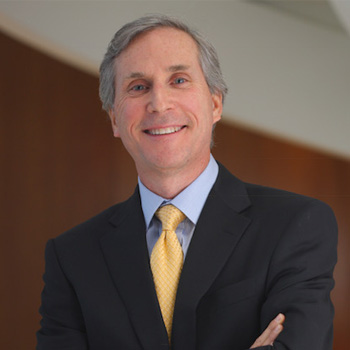 Gerard "Jerry" Sweeney has served as president, CEO and trustee of Brandywine Realty Trust, a real estate investment trust, since its founding in 1994. During that time, he has helped the company grow from 200,000 square feet and a total market capitalization of less than $5 million to more than 24 million square feet and a total market capitalization of about $5 billion. He's focused on urban and transit development, including the proposed $3.5 billion Schuylkill Yards development in University City. Sweeney serves as chair of the Schuylkill River Development Corporation and as a member of the Center City District Foundation, the King of Prussia Rail Coalition Advisory Committee and the Philadelphia Regional Port Authority.
49. Steven Scott Bradley
Chair, African American Chamber of Commerce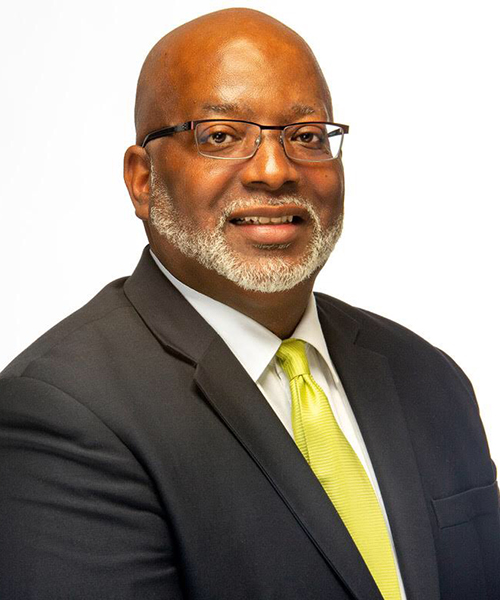 When the subject of violence in certain parts of Philadelphia comes up, something that gets mentioned is the lack of investment in parts of the city, particularly when it comes to commerce. Changing that dynamic is Steven Scott Bradley's mission. His is the agency tasked with connecting the tri-state area's Black community with the resources and mentoring it needs to either start a business or expand one. It's something Bradley knows well because he has a business of his own. As president and founder of the Bradley and Bradley Associates commercial insurance firm, he specializes in commercial insurance and risk management. He's taken part in trade missions for the City of Philadelphia to China, Korea, Germany, Israel and the United Kingdom, where he has also participated in an economic studies program. 
50. Jennifer Rodriguez
President & CEO, Greater Philadelphia Hispanic Chamber of Commerce
Jennifer Rodriquez leads efforts at the Greater Philadelphia Hispanic Chamber of Commerce to promote opportunities and growth for Hispanic-owned businesses in the Philadelphia region. This year, Rodriguez and the GPHCC partnered with other diverse chambers of commerce in the area, including the African American Chamber of Commerce of Pennsylvania, New Jersey and Delaware and the Asian American Chamber of Commerce of Greater Philadelphia to form the "Diverse Chambers Coalition of Philadelphia" – a partnership designed to promote diversity and economic growth, while also allowing the respective chambers to speak with a collective voice. 
Continue to The 2021 Philly Power 100: 51 - 100 >>