Power List
The 2021 Philly Power 100: 51-100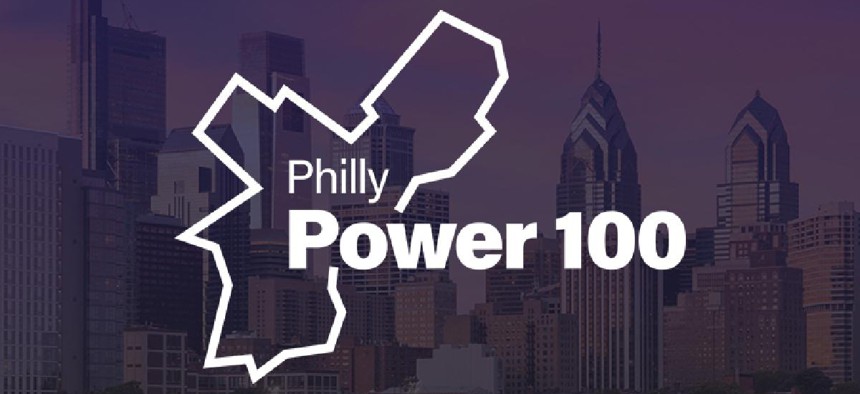 51. Narasimha Shenoy
Chair, Asian American Chamber of Commerce of Greater Philadelphia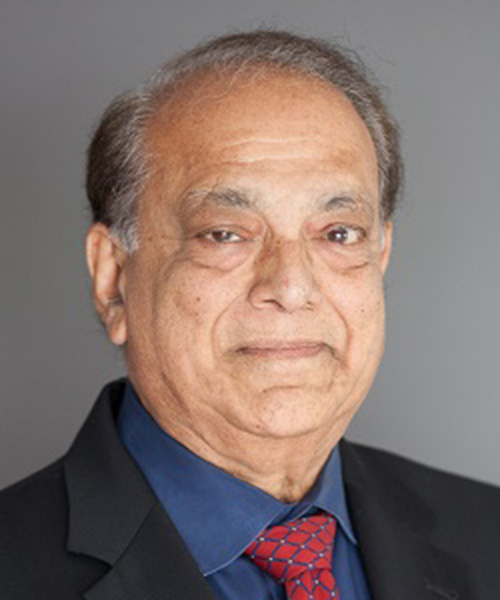 When Narasimha "Nick" Shenoy started the Kedar Corporation in 1996, he found out the hard way that succeeding in business as an immigrant, no matter how long you've been in the U.S., can be a challenge. He recognized he could help others get through this challenge by sharing what he's learned, which is why he started the Asian American Chamber of Commerce of Greater Philadelphia nearly 20 years ago. Shenoy served as president of the chamber until October, when Khine Saw became the organization's new leader. He currently serves as chair of the organization's board. At the height of the pandemic, Shenoy created a program, Asian Eats, to help Asian businesses continue to prosper through helping them connect with grants. 
52. Bill Golderer
President & CEO, United Way of Greater Philadelphia and Southern New Jersey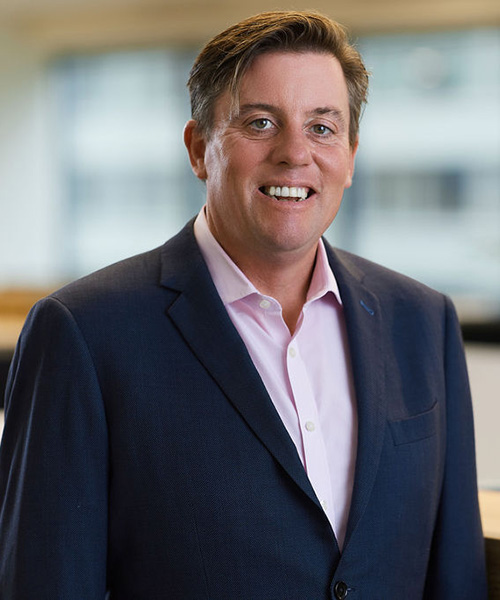 As former senior pastor at Arch Street Presbyterian Church, founder of Broad Street Ministry and co-founder of the Rooster Soup Company, Bill Golderer knows the importance of inspiring people to create more equitable communities. And as president of the local United Way, Golderer takes the mission of his ministry a step further with the help of the more than 100,000 donors, advocates and volunteers that make up the United Way family. Through the PHL COVID-19 Fund, the United Way and its partner organizations were able to raise $18 million to give to nonprofits providing assistance to those most impacted by the pandemic. Recently, the organization launched a public-private partnership called The Promise, whose mission is to lift 100,000 Philadelphians out of poverty over the next five years. 
53. Patrick Clancy
President & CEO, Philadelphia Works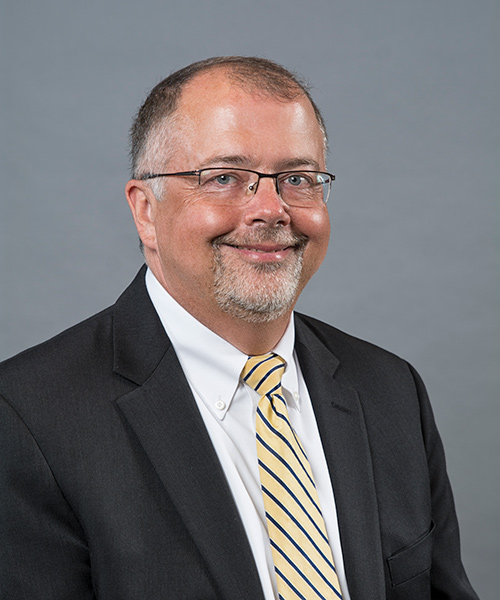 In order to find a better job in a city filled with "Eds and Meds," it helps to have access to the skills and training needed for these sectors. Connecting people to the training they need is the job of H. Patrick Clancy, president and CEO of Philadelphia Works, Inc. As the head of the organization that serves as Philadelphia's workforce development board, Clancy leads the organization's strategy on investing in the workforce. Before joining Philadelphia Works, Clancy oversaw an $80 million Welfare to Work program for the commonwealth. He also helped draft the Workplace Innovation and Opportunity Act's state plan for the U.S. Department of Labor. Clancy is a member of the Community College of Philadelphia's Board of Trustees and the Workforce Development Council of the U.S. Conference of Mayors. He launched the PHL Career Portal, which gives Philadelphia's workforce free access to resources and online training.
54. Jeff Guaracino
President & CEO, Visit Philadelphia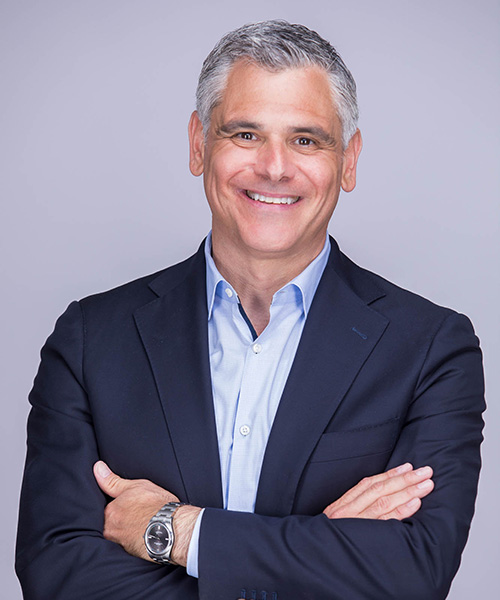 If you're a visitor to any city, the best way to find out where the best restaurants, shows and shops are is to ask a local. In Philly, the local whose job it is to make you want to come to the City of Brotherly Love and spend your tourism dollars here is Jeff Guaracino. Over the last 20 years, he's used his abilities to help maintain the city's image as a tourist destination despite it's blemishes. That ability has helped the city begin to bounce back from the hit tourism took in 2020. According to data from STR and Tourism Economics, Philadelphia's hotel industry has experienced the quickest recovery to 2019 levels among competitive destinations. Guaracino has authored two books on gay and lesbian tourism and co-authored a book with Ed Salvato showcasing the best practices in terms of LGBTQ tourism. He's also been a contributor to the Philadelphia Gay News since 2009, authoring a travel column. 
55. Marcus Allen
CEO, Big Brothers Big Sisters Independence Region
Big Brothers Big Sisters Independence Region has seen considerable growth since Marcus Allen took over as CEO in 2013, both in terms of revenue and the number of children helping through the organization's mentorship programs. Allen became the organization's first Black chief executive in its 100-year history in 2013 and is co-chair of Big Brothers Big Sisters of America's Diversity Equity and Inclusion Committee. Allen has been honored for his work in the Philadelphia area and has been named Philadelphia Business Journal's Most Admired CEO and named one of The Philadelphia Tribune's Top 10 Most Influential African Americans Under the Age of 40. 
56. Jeffrey Lurie
Chair & CEO, Philadelphia Eagles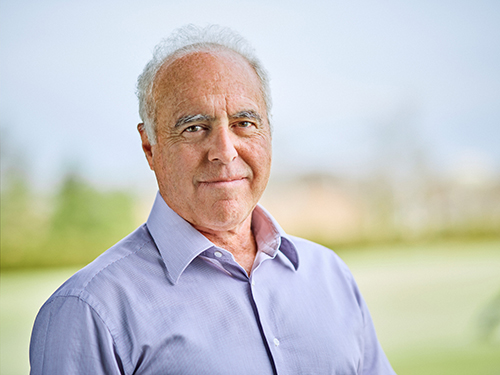 Jeffrey Lurie is a movie producer, businessman and most notably, the owner of the Philadelphia Eagles. He gained his wealth in cinema and then purchased the Eagles for $195 million in 1994, but his influence in Pennsylvania goes beyond football. As a philanthropist, Lurie has devoted his time and resources to raising autism awareness and contributing toward research and care. To date, the Eagles Autism Challenge has generated more than $10 million for institutions focused on autism research. 
57. Michael Rubin & Josh Harris
Partners, Philadelphia 76ers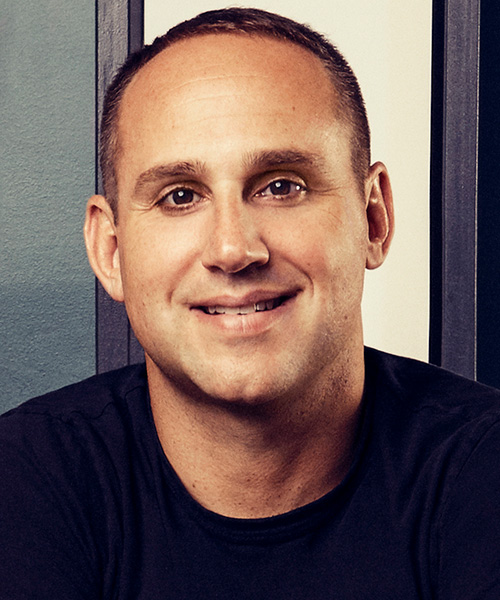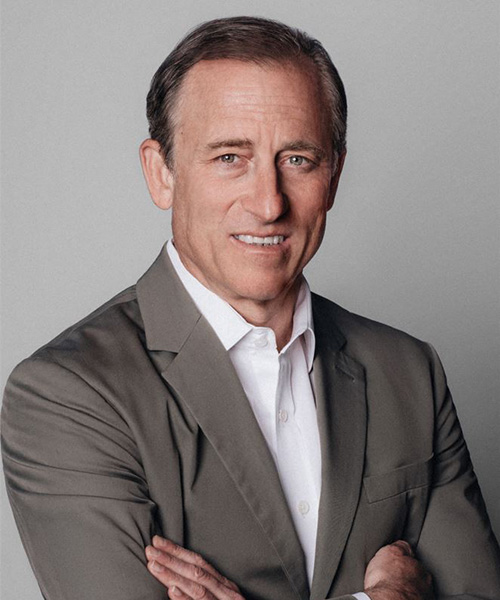 Michael Rubin wears many hats. As part of Harris-Blitzer Sports and Entertainment, he bought the Philadelphia 76ers from Comcast Spectacor in 2011 and has made a name for himself in the world of sports, most notably as the CEO of Fanatics, a global sports merchandise platform. But he's also been active in the social justice space, frequently advocating for criminal justice reform as co-chair of the REFORM Alliance, which he chairs alongside Philadelphia rapper Meek Mill. With the REFORM Alliance, Rubin has helped advance probation and parole reform legislation in states like California, Michigan, Georgia, New York and Louisiana – and has attempted to do the same in Pennsylvania. 
And for years, fans of the Philadelphia 76ers were hoping that someone who actually cared about basketball would come in and save their team from what could only be described as benign neglect. While the team's play hasn't led to a championship parade similar to the one he witnessed as a freshman at the University of Pennsylvania, Josh Harris, the managing partner of the 76ers and the co-founder of Harris Blitzer Sports & Entertainment and Harris Philanthropies, is making a lot of the right moves. Harris has helped the Sixers get to the NBA playoffs for four straight years. Harris's family foundation, Harris Philanthropies, has been an active part of the Philadelphia community, pledging $3.5 million to the Philadelphia Police Athletic League in 2015.
58. Chellie Cameron
CEO, Philadelphia International Airport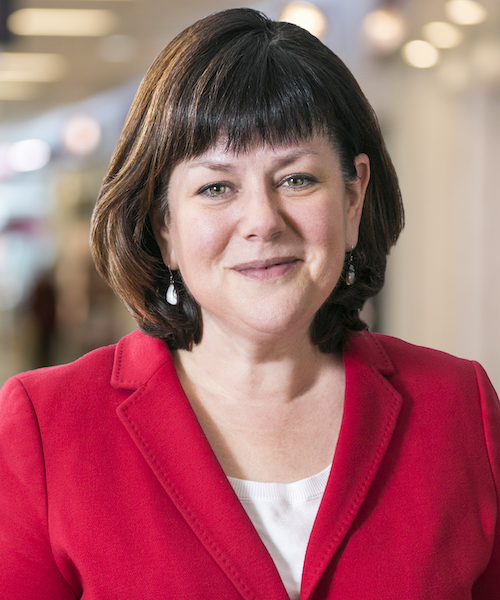 Rochelle "Chellie" Cameron oversees the operations of the City of Philadelphia's airport system, which includes the Philadelphia International Airport and the Northeast Philadelphia Airport. She is in charge of the planning, development and administration of the city's Division of Aviation and serves as the city's representative for all things aviation as it pertains to local, state, national and international aviation issues. Cameron previously worked for the Metropolitan Washington Airports Authority for 13 years. She is an Air Force veteran, serving as an active-duty officer for seven years, and one year as an Air Force civilian employee.
59. Keith Leaphart & Jim Friedlich
Chair, Executive Director & CEO, The Lenfest Foundation, The Lenfest Institute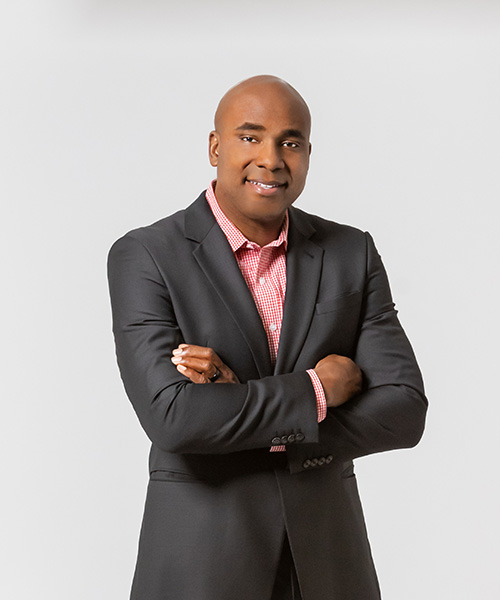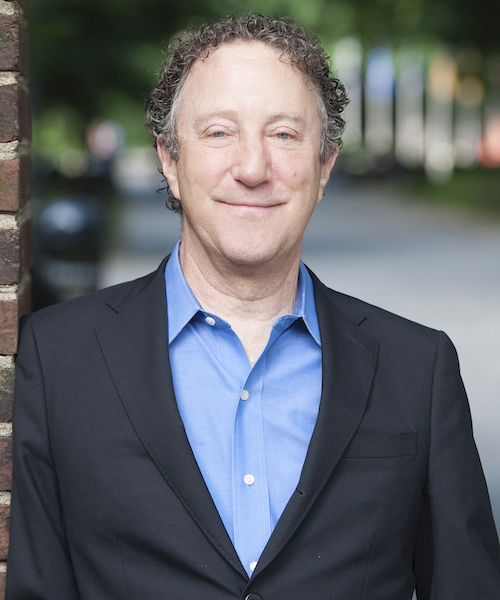 Dr. Keith Leaphart's view of business and philanthropy is the same as his view of the medical profession: To optimize the impact of all of those things, you have to make things as innovative as possible. Leaphart believes that just as doctors are given the task of directing support staff to help treat patients, big philanthropy should be used to enhance charitable giving. As chair of the Lenfest Foundation, Leaphart has an understanding of the philanthropic ecosystem and what works with it. In 2018, he put together a talented team at Philanthropi to help maximize donor funding. 
Jim Friedlich knows a thing or two about media. He's currently the executive director and CEO for The Lenfest Institute, a nonprofit that owns The Philadelphia Inquirer and is devoted to providing support to local news organizations across the country. Friedlich previously was CEO of Empirical Media Advisors, a consulting firm specializing in news organizations, and also spent a decade in global advertising sales, marketing and business development for The Wall Street Journal and other Dow Jones publications. Friedlich also co-founded ZM Capital, a New York media investment firm.
60. Shawn McCaney & Janet Haas
Executive Director, Board Chair, William Penn Foundation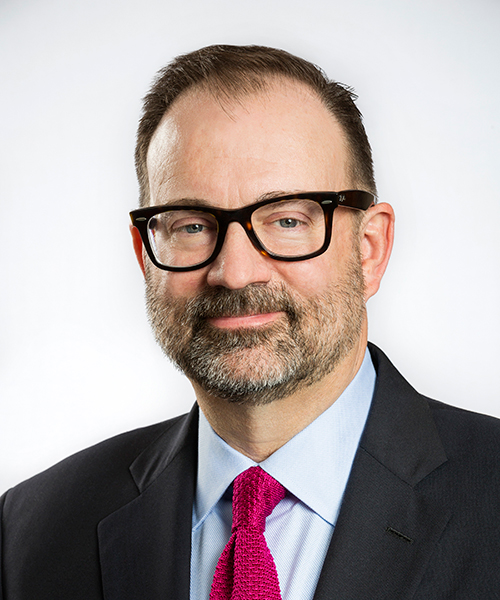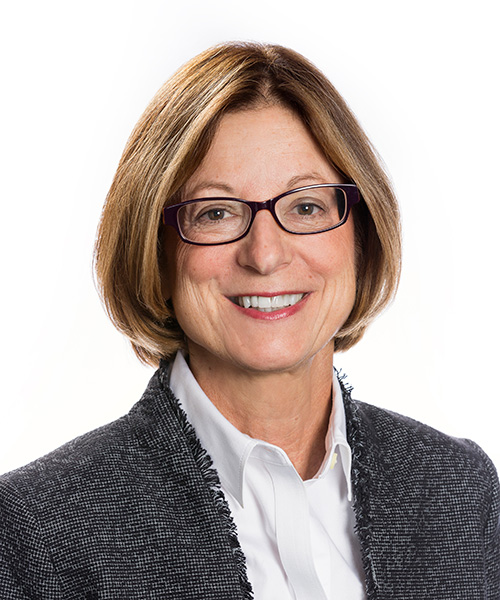 Public space and the best way to utilize it is something that Shawn McCaney, executive director of the William Penn Foundation, and Dr. Janet Haas, chair of the foundation's board, think about a lot. Haas has been a part of the William Penn Foundation's strategic grant making process for decades. Her aim is to make the kinds of investments that protect the Delaware River watershed and support the arts, culture and development of public space. A specialist in palliative care with the University of Pennsylvania Health System, Haas is a board-certified physiatrist, specializing in rehabilitation from brain injuries. She serves as a trustee for a variety of organizations including the University of Pennsylvania, Morris Arboretum, and the Free Library of Philadelphia.
After spending almost two decades in architecture and engineering firms focusing on community planning and public infrastructure, including a stint as an associate principal and director of planning, McCaney knows what can turn a good public space into a great public space. And it shows in the William Penn Foundation's investments. Among the projects that the William Penn Foundation has financed during McCaney's tenure are the Free Library of Philadelphia's 21st Century Initiative, Mayor Jim Kenney's Rebuild Initiative, the Penn's Landing Redevelopment Project, Schuylkill Banks and Dilworth Park. 
61. Mollie McEnteer
Senior Advisor, Government Relations, Buchanan Ingersoll & Rooney PC
As a senior lobbyist for Buchanan Ingersoll & Rooney PC's Philadelphia office, Mollie McEnteer currently represents Philadelphia Mayor Jim Kenney's administration, as well as the City of Philadelphia in Harrisburg. McEnteer has worked to protect Kenney's landmark soda tax, which dedicates funding for pre-K programs. McEnteer has also helped further the Philadelphia Museum of Art's Core Project and has represented the Philadelphia Convention & Visitors Bureau, which works to bring major events to the city. McEnteer has expertise in appropriations, economic development and legislative initiatives. 
62. Mustafa Rashed
President & CEO, Bellevue Strategies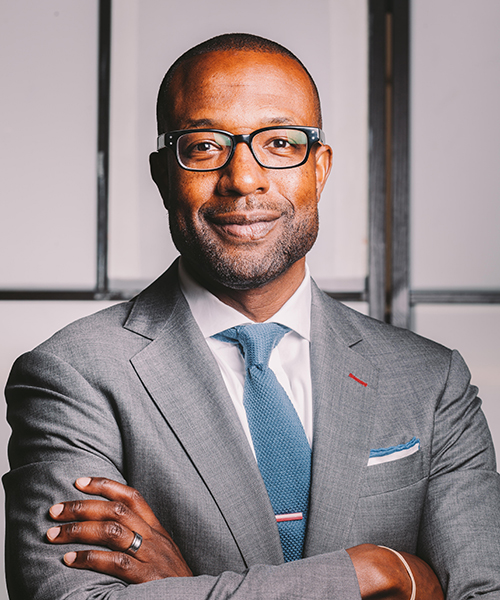 To make sure that the story you want told is delivered the way you want it to be, you have to control the narrative. That was among the lessons that Mustafa Rashed picked up as a high school student interning at the Philadelphia Tribune. It's also something he's carried with him as an advocate and communications expert. Rashed has coached political campaigns and handled crisis communications on a variety of issues. He has led political strategy for corporations, policy leaders and even presidential candidates. Prior to joining Bellevue, Rashed was a Navy veteran who served in Operation Desert Storm in Iraq and Operation Restore Hope in Somalia. He currently serves on the board of directors of the African American Museum, Philadelphia Citizens for Children and Youth and the Dean's Council at Temple University's School of Tourism and Hospitality Management. 
63. Brian Tierney
CEO, Brian Communications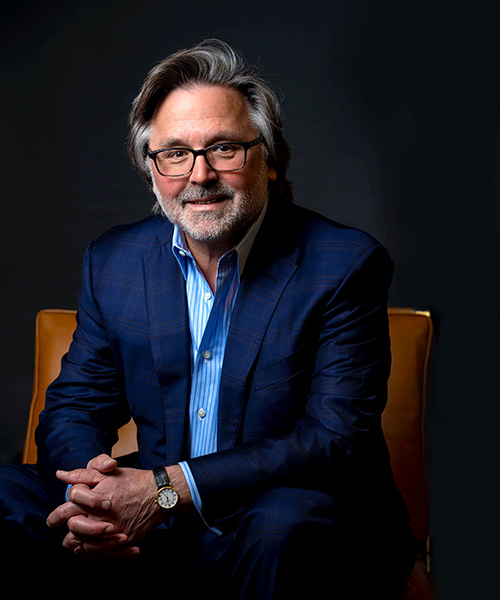 A former owner and publisher of The Philadelphia Inquirer, Brian Tierney has developed a reputation as a successful media entrepreneur in the Philadelphia region. In addition to his time owning the paper, Tierney has developed and sold three advertising and communications firms throughout his career and founded a fourth firm that specializes in digital marketing, communications and crisis management. He's currently the CEO of Brian Communications, the chair of Realtime Media and serves as chair of the Poynter Institute Foundation. He penned a piece in the Philadelphia Business Journal suggesting that most leaders today are missing the quality of empathy. 
64. Jeff Jubelirer
Vice President, Bellevue Communications Group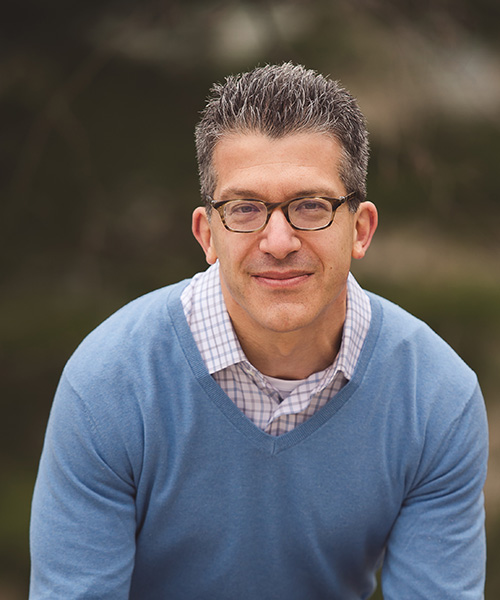 If you are a frequent watcher of 6abc's "Inside Story," chances are you've seen Jeff Jubelirer sharing his views on whatever has gone on in the Philadelphia area. Jubelirer, vice president of Bellevue Communications Group, is considered one of the Philadelphia area's top communications strategists. Businesses, executives and institutions come to him for his expertise in issues and crisis management. In 2016, Jubelirer was inducted into the Philadelphia Public Relations Association's Hall of Fame. When he isn't helping corporate clients deal with the media, Jubelirer is an adjunct professor in the Department of Communications at Villanova and serves on the board of directors at Eluna, a nonprofit which helps children affected by grief or addiction. He is also on the advisory board of Legacy Youth Tennis and Education. 
65. Nicole Cashman
Founder & CEO, Cashman & Associates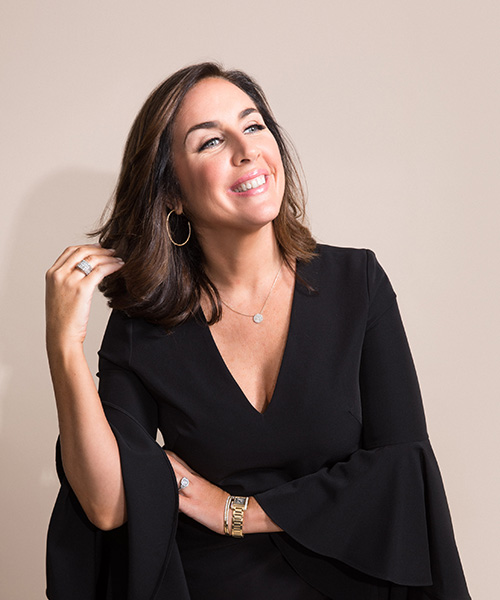 When Nicole Cashman created Cashman and Associates 20 years ago, a woman being the head of her own strategic marketing firm wasn't something that was all that common because the "Boys Club" was in full effect. That's not the case anymore, and Cashman is a big reason why. She leads a team of strategic marketing and communications professionals that handles marketing and public relations for a variety of businesses including tourism, hospitality and entertainment. Cashman has a diverse client list including Starr Restaurants, Brandywine Realty Trust, AKA, Constellation Culinary Group, Philly Fights Cancer, Visit Philadelphia, Comcast NBCUniversal, James Beard Foundation, Steak 48, Virgin America, SoulCycle, DryBar and more. The company has also been at the center of some of the city's most iconic events including Live8, Made in America, the NBA All-Star game, as well as political conventions. 
66. Holly Kinser
President, The Kinser Group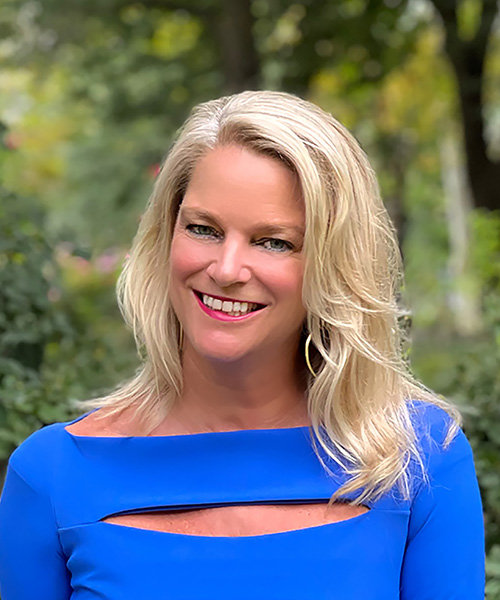 When government officials at the local, state and federal levels are preparing their budgets for the next fiscal year, it's easy to forget that the organizations that bring art, culture and public assistance programs to municipalities need financial help, too. Fortunately, organizations like the Broad Street Ministry, the Free Library of Philadelphia, WHYY, the Museum of the American Revolution and others have Holly Kinser on their side. Kinser is considered one of the commonwealth's premiere lobbyists because of the millions of dollars in state and city capital and operations funding that she's helped secure for institutions like the Please Touch Museum, SEPTA, the Philadelphia Museum of Art, Visit Philadelphia and others. Since establishing the first public affairs office for a Fortune 40 company in Harrisburg in 1990, Kinser has proven herself to be a political powerhouse. She became the first managing director of Greenlee Partners in 1995, and in 2002 was named executive vice president at S.R. Wojdak and Associates. She opened her own firm in 2012.
67. Frazierita Klasen
Senior Vice President, The Pew Charitable Trusts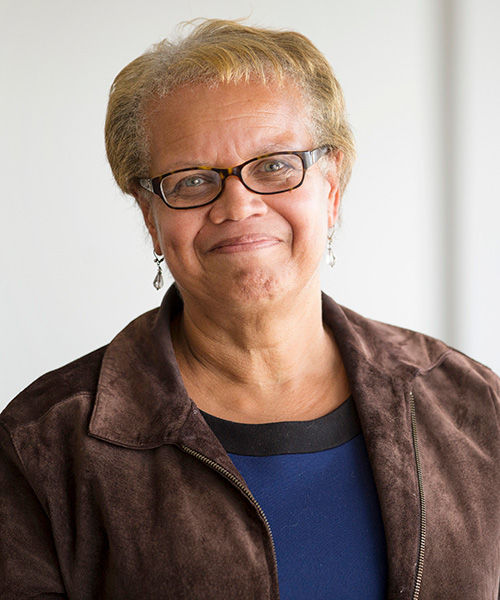 As senior vice president, Frazierita Klasen supervises Pew's portfolio of projects that seek to inform discussions on important policy issues facing the City of Philadelphia and the southeast region. Klasen, who holds a bachelor's degree in political science from Mount Holyoke College and a master's degree in public administration from Harvard University, has committed her career to alleviating the effects of poverty and improving outcomes for disadvantaged children and youth. This past summer, Pew awarded nearly $3.5 million in grants to help Philadelphia-area residents and organizations recover from the impacts of COVID-19. 
68. Tumar Alexander
City Managing Director
Mayor Jim Kenney's daily operations run through Tumar Alexander. As managing director for the city, he assists in crafting long-term policy, implementing the mayor's vision and delivering effective and responsive public services. A City Hall veteran, Alexander has held positions in the administrations of former mayors John F. Street and Michael Nutter. Alexander is a North Philadelphia native who attended William Penn High School and Penn State University. During his first few months in this new role, he's maintained a commitment to reducing gun violence around the city. 
69. Marc Lamont Hill
Media personality
Dr. Marc Lamont Hill wears several hats, depending on the day. The Philadelphia native is best known as the host of BET News, the Coffee & Books podcast and Al Jazeera English's "UpFront." He graduated from Carver High School in the city before earning his bachelor's degree in education and Spanish from Temple University. Hill then earned his Ph.D. from the University of Pennsylvania and now serves as the Steve Charles Professor of Media, Cities, and Solutions at his undergraduate alma mater. He is the author and co-author of six books about politics, hip-hop and international affairs.
70. Ernest Owens
CEO, Ernest Media Empire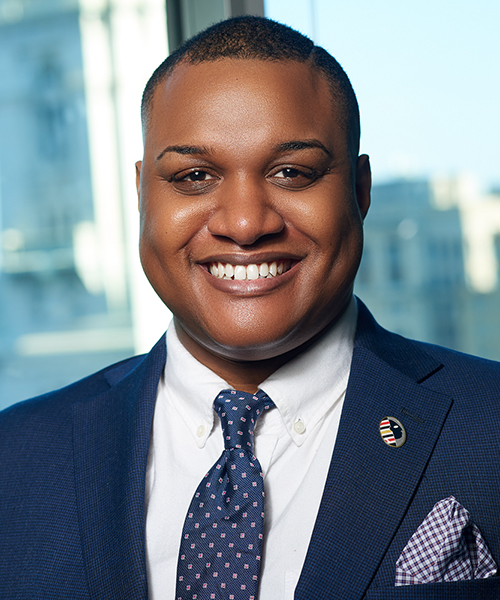 These days, there are a lot of conversations going on in journalism about diversity, intersectionality and accountability. Ernest Owens is more than willing to discuss all three things with you. Through his work as Editor at Large for Philadelphia Magazine, the work he does through his company, Ernest Media Empire, and through his role as president of the Philadelphia Association of Black Journalists, he touches on all of those things and more. 
Owens's work, which looks at society, race, pop culture and the LGBTQ community through his Black, gay, millennial lens, has been published in The New York Times, The Washington Post, NPR and other media outlets. His book, "The Case for Cancel Culture," comes out in January. He has been honored by Forbes, the National Association of Black Journalists and the Society of Professional Journalists.
71. Catherine Hicks
President, Philadelphia NAACP
As president of the Philadelphia branch of the NAACP and publisher of the Philadelphia Sunday Sun, Catherine Hicks sees the issues that the city is facing every day, issues that Philadelphia's Black community through the NAACP is expected to address. Hicks took over the Sun in 2015 after the death of her fiance', the late J. Wyatt Mondesire. He, too, was the president of the NAACP's Philadelphia branch. So, in a way, she's following in his footsteps. Before joining the Sun as a public relations consultant and producer of the radio show, "Freedom Quest," on WDAS-FM radio, Hicks was the director of project management and communications in the Philadelphia Sheriff's office. She is a member of the Philadelphia Association of Black Journalists, the African American Chamber of Commerce and the Black Women's Leadership Council. 
72. Reggie Shuford
Executive Director, ACLU of Pennsylvania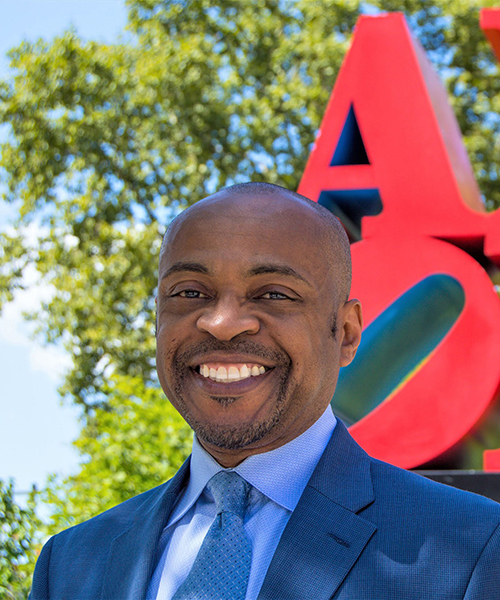 At a time when the Constitution is taking a beating on a whole host of fronts, Reggie Shuford has one of the most important jobs in Pennsylvania. Shuford has a full plate of issues to tackle, including criminal justice reform, racial justice and freedom of speech. Before coming to the ACLU of Pennsylvania, he was senior staff counsel in the ACLU's national Racial Justice Program. During his tenure in that office, he pioneered legal challenges to racial profiling practices nationwide. These were the issues that led him to become a civil rights lawyer after witnessing incidents of prejudice, discrimination and lack of opportunity in his community.
Shuford was named one of the Philadelphia Tribune's Most Influential African Americans and was given the Philadelphia Bar Association's 2020 Justice Sonia Sotomayor Diversity Award. 
73. Anthony H. Williams
State Senator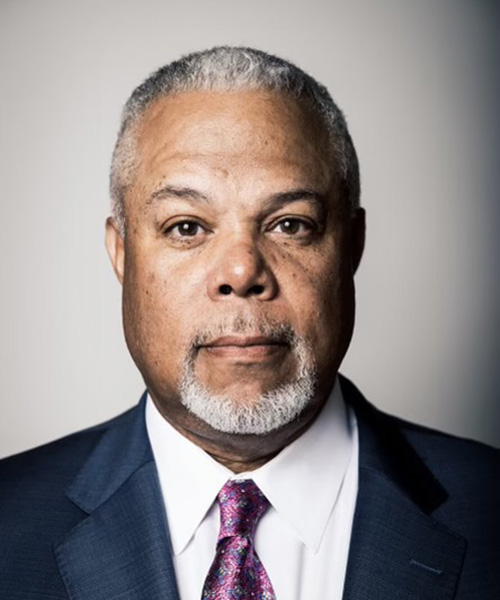 Sen. Anthony H. Williams, the Democratic Whip for the Pennsylvania Senate's Democratic Caucus, was instrumental in the creation of the senate's Philadelphia Illegal Gun Task Force. He is a member of the Special Council on Gun Violence and the Juvenile Justice Task Force. While best known for his advocacy for school choice, he was one of the creators of Pennsylvania's charter school law. Williams has worked to establish a diversity apprenticeship program and has advocated for allowing Philadelphia to use the cigarette tax to fund public schools. His Sunset for Probation and Parole Act, which would cap parole sentences at six years and allow for a path to reduce it further, is moving through the legislature.
74. Arthur Haywood
State Senator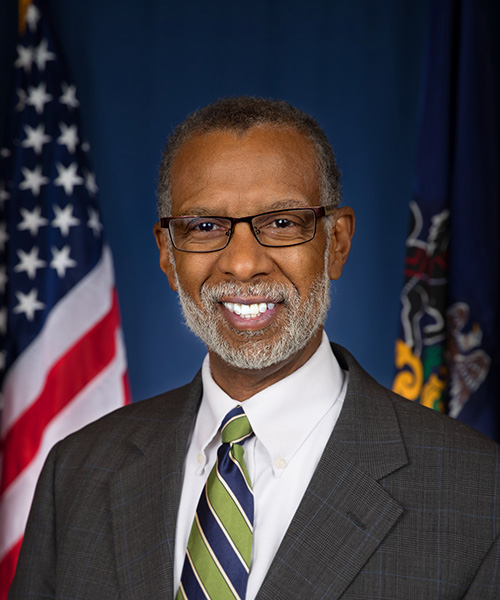 When Gov. Tom Wolf was looking for someone to help him figure out how to improve COVID-19 vaccine distribution, state Sen. Art Haywood was among the people he turned to. Haywood was a busy man during the pandemic, fighting to allocate $193 million in CARES funding to prevent homelessness, evictions and foreclosures in Pennsylvania. He's remained busy since then through organizing with Black college students at Pennsylvania State System of Higher Education universities. Before his election to the state Senate in 2014, Haywood worked at Community Legal Services, Regional Housing Legal Services and Esperanza.
75. Christine Tartaglione
State Senator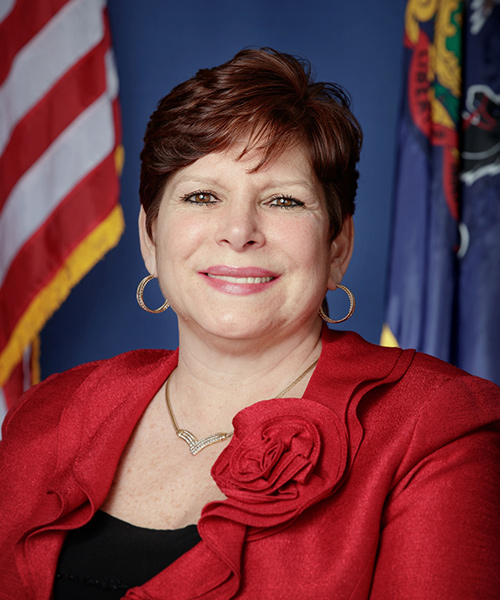 State Sen. Christine Tartaglione has been serving the residents of the 2nd District since 1995, when she became the fifth woman elected to the state Senate. She then became the first woman to serve in Senate Democratic leadership in 2010. Now, serving as minority chair of the Senate Labor & Industry Committee, Tartaglione continues to make labor issues a key focus of her legislative career. She has sponsored legislation this session to raise the minimum wage to $15, expand OSHA protections to public sector employees, prevent wage theft and incentivize new apprenticeship programs in the state. 
76. Nikil Saval
State Senator
State Sen. Nikil Saval did more than just mount a major upset when he defeated incumbent Larry Farnese in the 2020 race for the state's 1st Senatorial District. He also became the first South Asian American elected to the state Senate in the process. The political newcomer co-founded Reclaim Philadelphia, a progressive organization that is looking to restore political power back to the working class. The writer and community organizer-turned-elected official played a pivotal role during the pandemic in providing emergency rent relief and preventing evictions around the city and commonwealth. His book, "Cubed: A Secret History of the Workplace," was a New York Times notable book of 2014. 
77. Donna Bullock
State Representative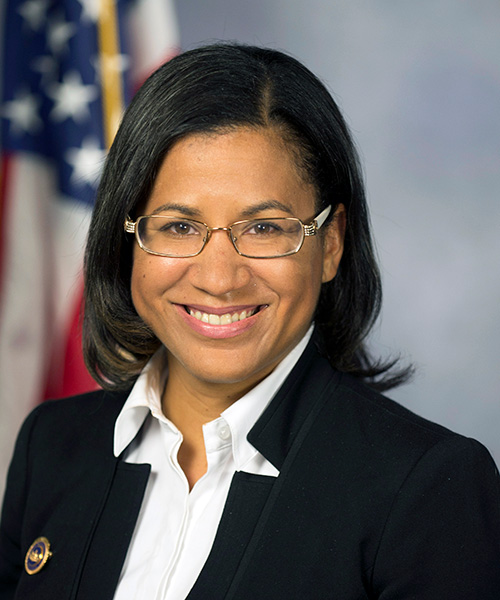 State Rep. Donna Bullock represents the residents of the 195th House District, areas spanning from Powelton Village up to Strawberry Mansion and including the art museum and Fairmount Park. She first won the seat back in 2015, but had gotten involved in politics well before then. Upon graduating from Temple University in 2004, Bullock served as special assistant to City Council President Darrell Clarke before going on to serve as his community and economic development coordinator. Today, Bullock serves as chair of the Pennsylvania Legislative Black Caucus, advocating for environmental justice, gun violence prevention and more. 
78. Brian Sims
State Representative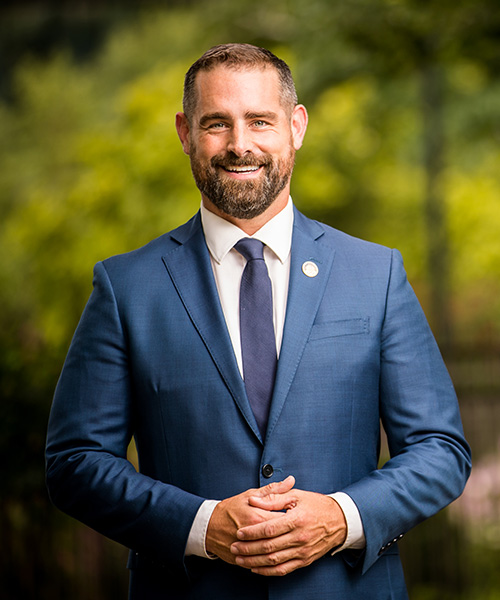 State Rep. Brian Sims has broken barriers before, but he's not done yet. He was the first openly gay state legislator to be elected and is now looking to become the first openly gay candidate to win a statewide election as he seeks the lieutenant governor's office. Sims represents the 182nd House District in Center City, which includes Rittenhouse Square and what's known as the Gayborhood. Prior to his time in the legislature, he served as the president of Equality Pennsylvania, chair of the Gay and Lesbian Lawyers of Philadelphia and as staff counsel for policy and planning at the Philadelphia Bar Association. 
79. Mark Segal
Publisher, Philadelphia Gay News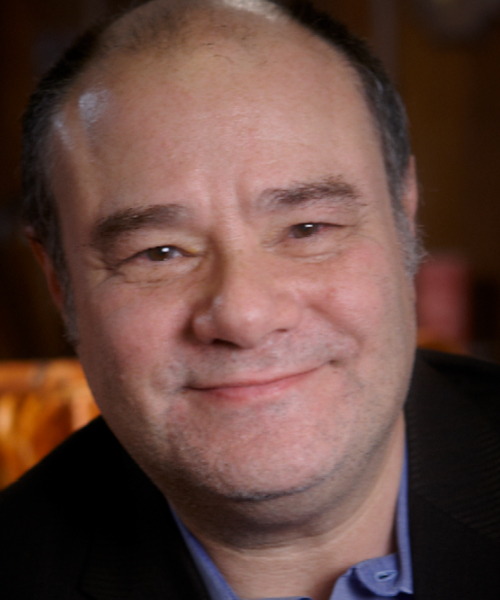 They say that journalism is the first draft of history. In the case of Mark Segal, the journalist not only got to write the first draft of history, he also participated in it. Segal, author of the book, "And Then I Danced: Traveling The Road to LGBT Equality," was a participant in the Stonewall Riots, an event widely recognized as the beginning of the LGBTQ liberation movement. Throughout his career, Segal has fought to increase visibility for the LGBTQ community. He partnered with the Department of Housing and Urban Development during the Obama administration to help create the John Anderson Apartments, the nation's first affordable housing development that was also LGBTQ friendly. In 2020, Segal donated his personal papers and artifacts to the Smithsonian Institute of American History in Washington, D.C.
80. Mel Heifetz
Hospitality professional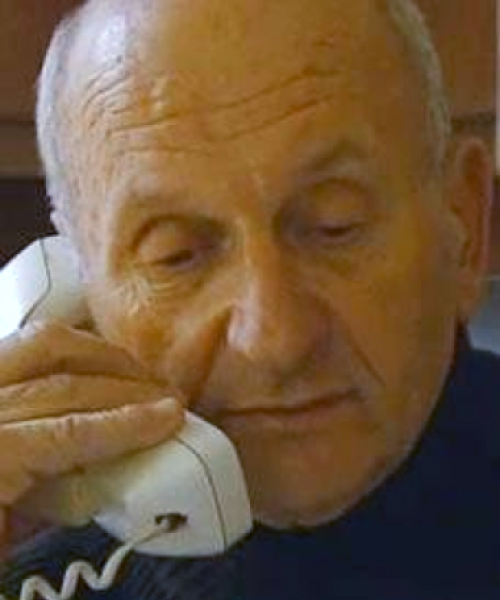 Mel Heifetz grew up poor in South Philadelphia and became a businessman, developing bars, hotels and restaurants in Philadelphia's "Gayborhood." Until 2013, he owned and operated Sisters, the city's only lesbian bar. Heifetz made a $16 million endowment to the Philadelphia Foundation in 2017 that will allow the organization to provide assistance to local and national LGBTQ charities he currently works with, including The Trevor Project and the William Way Community Center. He also was a founding benefactor to the Gloria Casarez Residence, Pennsylvania's first young adult LGBTQ friendly supportive housing development. In 2018, Heifetz won The Philadelphia Award for a lifetime of giving and activism.
81. Celena Morrison
Executive Director, Mayor's Office of LGBT Affairs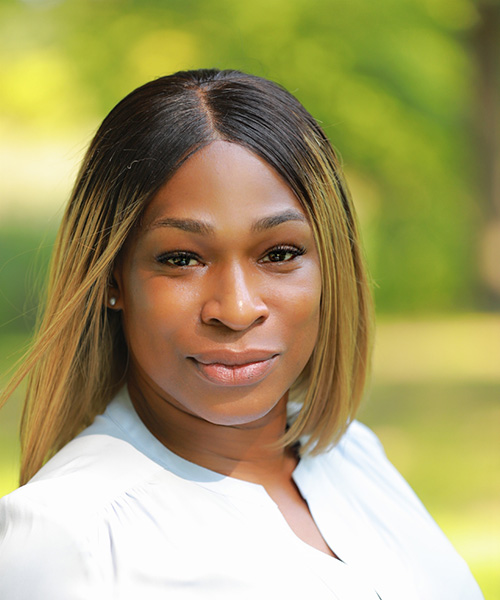 Ten years ago, Celena Morrison moved to Philadelphia and became a vocal advocate for the city's LGBTQ community, with an emphais on providing support, education and resources to the transgender community. She's now the first openly transgender person to run a city department. Morrison was named executive director of the Mayor's Office of LGBT Affairs in 2020. Before this work, Morrison served on Philadelphia's Human Relations Commission for two years. She served as a Community Engagement Specialist at the Mazzoni Center and as a recovery specialist at Morris Home, where she worked with trans and gender non-conforming people. Morrison was also the director of programs at the William Way Community Center, where she helped create the Arcila-Adams Trans Resource Center.
82. Joel Anderson
President & CEO, Five Below
As director of the American chain of specialty discount stores, Joel Anderson oversees operations of more than 16,000 employees at more than 1,000 Five Below stores across 38 states. He's served as president and CEO of the Philadelphia-based company since 2015. He brought plenty of commercial experience to Five Below, having previously worked in executive positions at Walmart.com and Toys "R" Us Inc. Anderson, who received his bachelor's from St. Olaf College and master's from the Harvard Business School, also sits on the board of Sprouts Farmer's Markets Inc. Five Below's most recent financial numbers show a 27% increase in total sales in the third quarter compared to last year. 
83. Yakir Gola and Rafael Ilishayev
Co-founders & Co-CEOs, Gopuff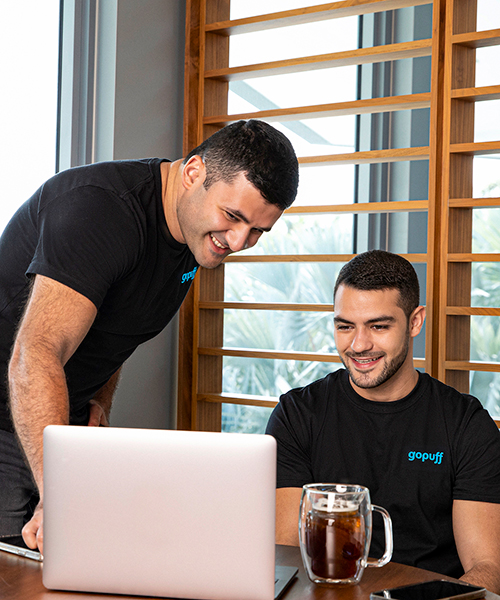 Depending on how those relationships go, the people you meet your freshman year of college can either fade away from your memory before your senior year starts or can impact you for the rest of your life. In the case of Yakir Gola and Rafael Ilishayev, it was rather the latter. The co-founders and co-CEOs of the food and drink delivery app, GoPuff, met as freshmen at Drexel University and created the app, which is currently operating in 1,000 cities in the U.S. and the U.K. Gola and Ilishayev were named to Forbes magazine's "30 under 30" list in 2017 and received the Drexel University Founders Award in 2019. In 2020 and 2021, GoPuff was named to CNBC's Disruptor 50.
84. Todd Carmichael
Co-founder & CEO, La Colombe
Todd Carmichael has gone beyond coffee at La Colombe, inventing a bevy of beverages that he describes as "shimmering" to the tastebuds. When he first began, he helped introduce European-style brewing methods and ethical trade practices at the start-up company that is now in high-end cafes around the globe. Now that he's changed the way Philadelphians drink coffee, he wants to change how they drink water. Carmichael, who is also a renowned traveler and adventurer, announced earlier this year he's stepping down from roles as CEO to start Rebel Beverage Labs, which is experimenting with new ways to make sparkling water. 
85. Peter Hotz
President & CEO, Vybe Urgent Care
The City of Philadelphia's COVID-19 response wouldn't be where it is without Vybe Urgent Care. The urgent care provider played a critical role in the city's testing efforts and has become a leading provider of affordable, accessible and high-quality health care in Philadelphia with more than a dozen locations. Peter Hotz is the man behind Vybe. Having spent time as a board member at Luminate Health, ConnectYourCare and Dorsata, Hotz is a seasoned business executive with years of experience in consumer-directed health care. His goal is to continue expansion and increase accessibility to quality care.
86. John Hawkins
President & CEO, Philadelphia Strategies Group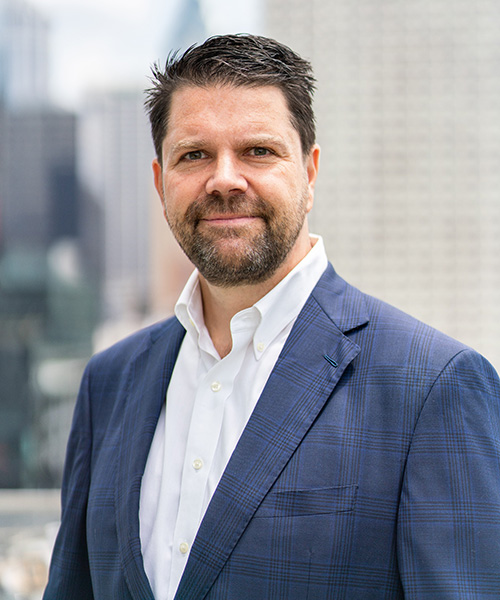 If Philadelphia City Council is having a discussion related to the city's hospitality industry, chances are John Hawkins is somewhere in the building. Hawkins is considered one of the most active lobbyists in City Hall, advocating on behalf of the hotel association, the Building Industry Association, GrubHub and Microsoft, among others, through his firm, Philadelphia Strategies Group.
Before starting the firm in 2019, he worked for Wojdak Government Relations. He worked for then-Councilmember Jim Kenney and the Committee of Seventy before turning his attention to lobbying. Hawkins, who prides himself on being the first to know what's happening and how it impacts his clients, also taught at the Fels School of Government at the University of Pennsylvania.
87. Donald Generals
President, Community College of Philadelphia
The city's only public college, Community College of Philadelphia serves more than 35,000 credit and noncredit students from a variety of backgrounds. Dr. Donald "Guy" Generals believes that his mission is pursuing social justice for the citizens of Philadelphia and the surrounding areas. He became the sixth president of the college in 2014, having previous experience at community colleges in New York and New Jersey. He recently received recognition at the ALL IN Awards for his work cultivating democracy and voter participation on campus. He's also been a vocal advocate for free community college and federal Pell Grant reforms. His latest book, "Booker T. Washington: The Architect of Progressive Education," was published in 2013. 
88. Ajay Raju
Chair, Raju LLP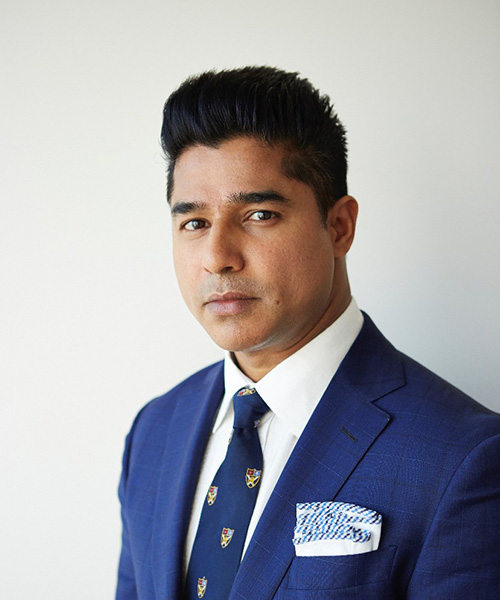 As an entrepreneur, civic activist and venture philanthropist, Ajay Raju is compelled to see the City of Philadelphia shine like the acres of diamonds Temple University founder Russell Conwell believed he saw. Raju founded The Philadelphia Citizen, a solutions-based journalism outlet, and The Ark Institute, a consortium of people from the life sciences, public health and supply chain sectors who work together to prepare for and prevent another global health crisis like COVID-19. With an eye toward making the city a biotech hub, Raju is trying to attract the investment capital needed to make this happen by aligning each of his five investment outfits – Indigo Global, Indigo Bio, Backswing Ventures, Togo, and 215 Capital.
89. Mark Douglas
President & CEO, FMC
Mark Douglas has led FMC's commercial, operational and technology organizations since June 2018 and took over as president and CEO two years later. He joined the agricultural solutions and chemical manufacturing company in 2010 as vice president of global operations and international development. Prior to that, he served as corporate vice president for Rohm and Haas Company in Shanghai and as vice president for Dow Advanced Materials. In addition to his work at FMC, Douglas is a member of the Crop Life International Board of Directors and serves on the board of trustees of the Pennsylvania Academy of the Fine Arts. 
90. Philly media personalities 
91. Katalin Karikó
Senior Vice President, BioNTech RNA Pharmaceuticals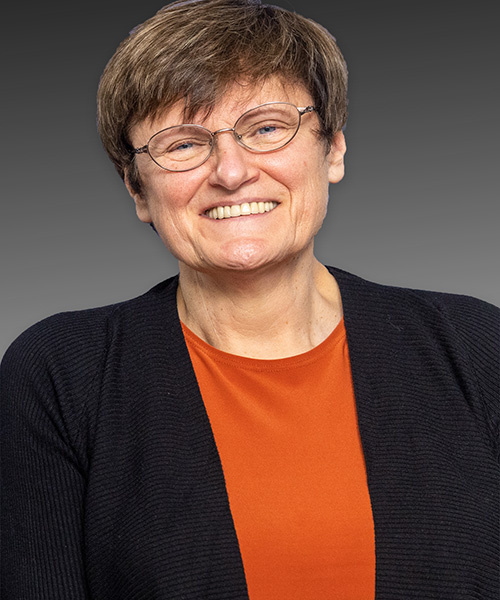 Katalin Karikó, a Hungarian biochemist, spent her entire career immersed in the possibilities of using messenger RNA – or mRNA – technology to instruct the body to create its own defenses against disease and illness. And her greatest success couldn't have come at a more pivotal moment. Karikó's mRNA research was crucial to the development of the Moderna COVID-19 vaccine, which has helped save countless lives. In addition to her groundbreaking research, she also serves as an adjunct professor of neurosurgery at the University of Pennsylvania Perelman School of Medicine. 
92. Ben Fileccia
Director of Operations & Strategy, Pennsylvania Restaurant and Lodging Association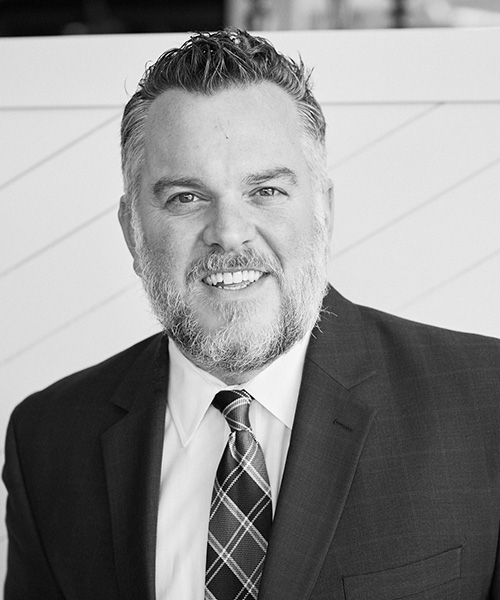 Whether you're an unrepentant foodie with a penchant for four-star dining and hotels or a college kid in town for Made In America, crashing at an Airbnb and looking for just the right late-night cheesesteak, Philly's hospitality community has something for you to enjoy. But when its hospitality community needs someone to stand up for it due to the havoc wreaked by a global pandemic, it turns to Ben Fileccia. Fileccia believes that the foundation of a vibrant and evolving community is a strong hospitality sector and facilitating that foundation is his mission. The pandemic presented a challenge to the hospitality industry, but Fileccia did what he could to help it meet that challenge. 
93. Matias Tarnopolsky & Anne Ewers
President & CEO, Board member, The Philadelphia Orchestra & Kimmel Center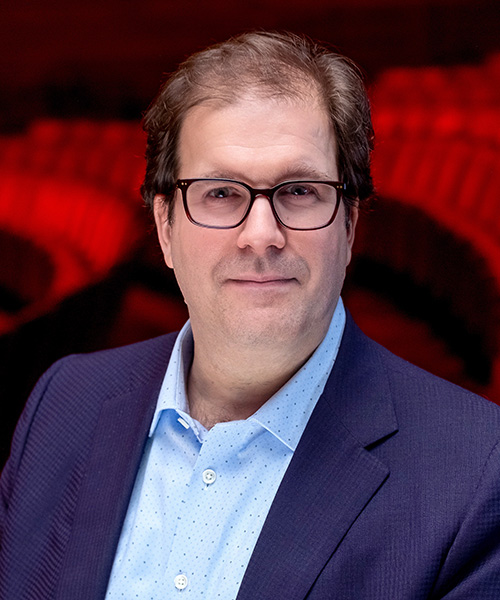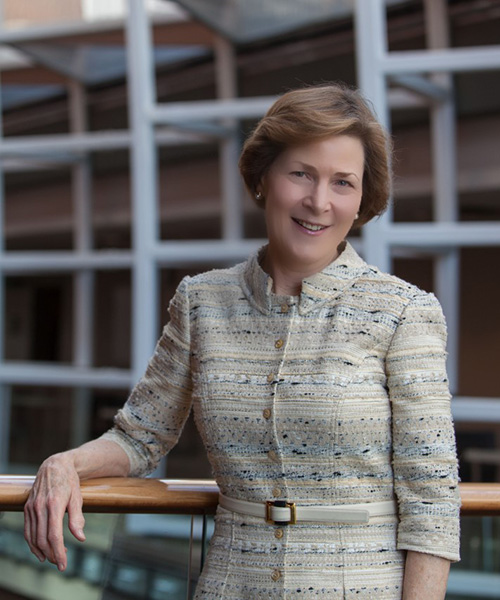 When the Kimmel Center was built in 1986, the developers' original idea was to merge the center with the Philadelphia Orchestra, one of the main artistic ensembles that calls the Kimmel home. While they couldn't make it happen at the time, the idea of combining these two artistic entities never went away. But when the pandemic hit and arts organizations started thinking about how things might change, Matias Tarnopolsky and Anne Ewers revisited the idea. Tarnopolsky became president and CEO for The Philadelphia Orchestra and Kimmel Center and Ewers serves on the board of directors. Tarnopolsky joined the orchestra in 2018 and has worked with Music Director Yannick Nézet-Séguin to create an organization that meets Philadelphians where they are. Ewers, who has since retired from the Kimmel Center, envisioned the merger as her parting gift to Philadelphia's arts community. In 2007, she became president and CEO of the Kimmel Center campus, which also includes the Academy of the Arts and the Merriam Theater. During her tenure, she helped the center retire it's construction debt, raise it's endowment and establish the biennial Philadelphia International Festival of the Arts.
94. Loree Jones
CEO, Philabundance
Loree Jones' mission is making hunger in Philadelphia a thing of the past. Before joining Philabundance, she was chief of staff at Rutgers University-Camden. She has served in leadership positions in nonprofit organizations, education and city government throughout her career, including roles with the School District of Philadelphia. Jones's extensive nonprofit experience includes serving as co-executive director of City Year Philadelphia and as executive director of the African Studies Association, the largest scholarly association for the study of Africa in the world. She currently serves on the board of directors for Health Partners Plans, the Philadelphia Health Partnership, the Pennsylvania Horticultural Society and the Independence Foundation. 
95. Luis Cortés Jr.
Founder & CEO, Esperanza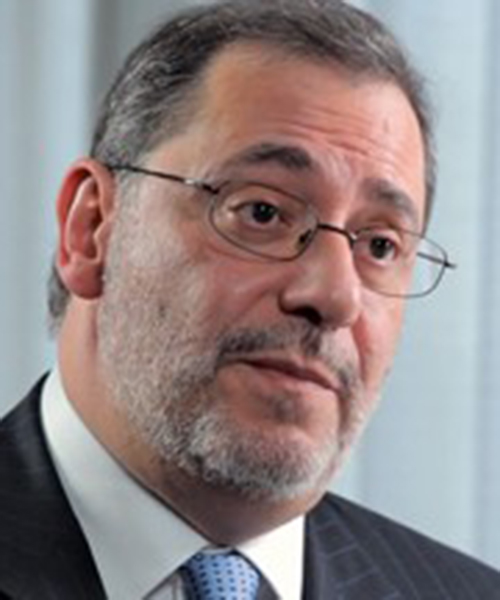 As a child in New York's Spanish Harlem, the Rev. Luis Cortés, Jr. grew up with a stable family environment within a strong Latino faith community. It was that foundation that led him to create Esperanza, America's premiere Hispanic faith-based evangelical network. Focused on building an Opportunity Community in Philadelphia's Hunting Park neighborhood, Esperanza's footprint includes the Esperanza Academy Charter Schools (5-12), the Esperanza Cyber Charter School (K-12), and Esperanza College. There is also a focus on homebuilding, mortgage counseling and employment training programs. Cortes currently serves as a board member of the Federal Home Loan Bank of Pittsburgh, the Greater Philadelphia Chamber of Commerce, Jefferson Abington Hospital, and is a member of the Hispanic Clergy of Philadelphia.
96. Lauren McKenna
Chancellor, Philadelphia Bar Association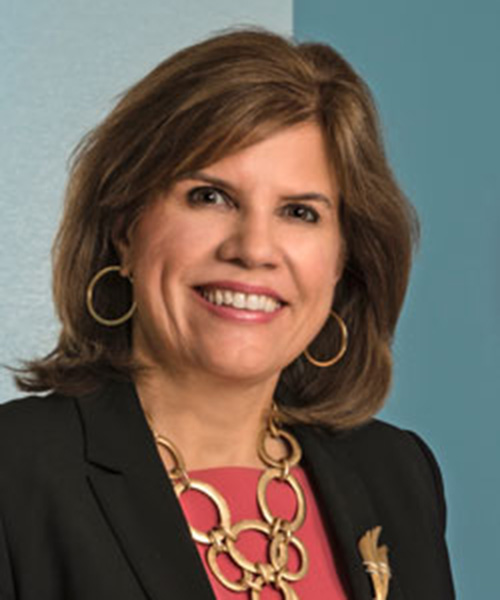 For Lauren McKenna, serving the community through the law and community service is a gift she gives to the city she's adopted as her home. As chancellor of the Philadelphia Bar Association, McKenna believes that her mission at the oldest metropolitan bar association in the country is to promote justice while serving the public, justice and the rule of law. Before becoming chancellor, McKenna had been chair of the bar association's board of governors and co-chair of the Women in the Profession Committee. McKenna also serves as president of Eagles Fly for Leukemia, which raises money to combat childhood leukemia and other pediatric cancers. 
97. Joseph Coradino
CEO, Pennsylvania Real Estate Investment Trust
Serving as chair of the board of trustees and CEO of PREIT, Joseph Coradino oversees the commercial real estate giant in the region. The Philadelphia-based company owns and operates more than 22 million square feet of retail space, including the malls in Plymouth Meeting, Scranton, Exton and the new fashion district in Philadelphia. He previously served as a member of the board of directors for A.C. Moore and now serves as a trustee of Temple University and board member of the Central Philadelphia Development Corporation.
98. Robert Zuritsky
President & CEO, Parkway Corp.
The Zuritskys were born into the parking industry. Robert Zuritsky is the current president and CEO of the 90-year, three-generation family business. Since taking over for his father in 2005, he's overseen the company's parking, real estate and airport services operations, including more than $1 billion in investments in commercial real estate development. Zuritsky also serves on the board of the National Parking Association and as chair of the Philadelphia Municipal Parking Authority.
99. Chekemma Fulmore-Townsend
President & CEO, Philadelphia Youth Network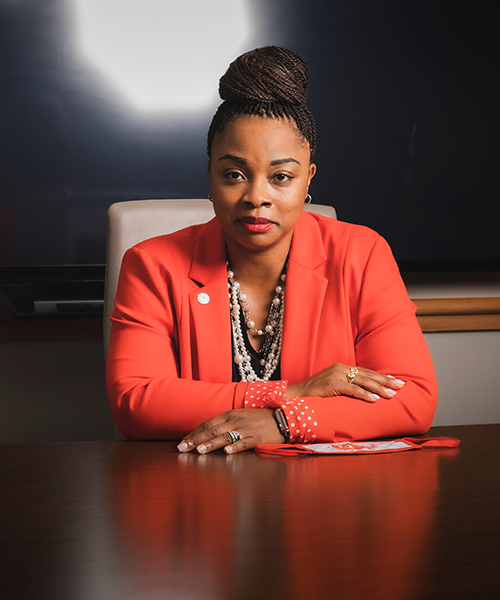 Philadelphia's children and their futures are the focus of Chekemma Fulmore-Townsend.
Townsend, the president and CEO of the Philadelphia Youth Network, impacts the lives of about 15,000 young people every year through her programs designed to promote equity and end poverty for children and young adults. She's been recognized for her dedication to dismantling the cycle of poverty in impoverished communities and for creating systems that promote academic achievement, economic opportunity and personal success for youth. Toward that goal, Townsend serves on the board of the Community College of Philadelphia, the Pennsylvania Workforce Development Board and the Delaware County Board of Managers for Juvenile Justice.
100. Kenyatta Johnson
City Councilmember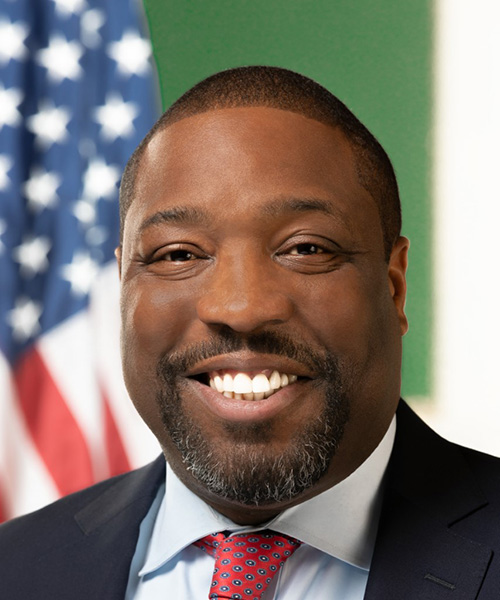 Kenyatta Johnson started his political career in 1998 as an activist mourning the loss of loved ones to gun violence. As chair of Council's Special Committee on Gun Violence, Johnson was among a group of Council members who convinced Mayor Jim Kenney to set aside $155 million in American Rescue Plan funding towards ending gun violence, including $22 million designated for community groups. But while prevention is a focus of Johnson's, helping those who have lost loved ones is another. In 2020, voters passed a referendum supported by Johnson and community groups like Mothers In Charge that would create the Office of the Victims Advocate. This office would serve as a one-stop shop for families trying to find assistance for medical and burial expenses and the like. Prior to his time on Council, Johnson represented the 186th Legislative District in the Pennsylvania House. He faces a corruption trial in February 2022.
<< Back to The 2021 Philly Power 100: 11 - 50
<< Back to The 2021 Philly Power 100