Power List
The 2021 Philly Power 100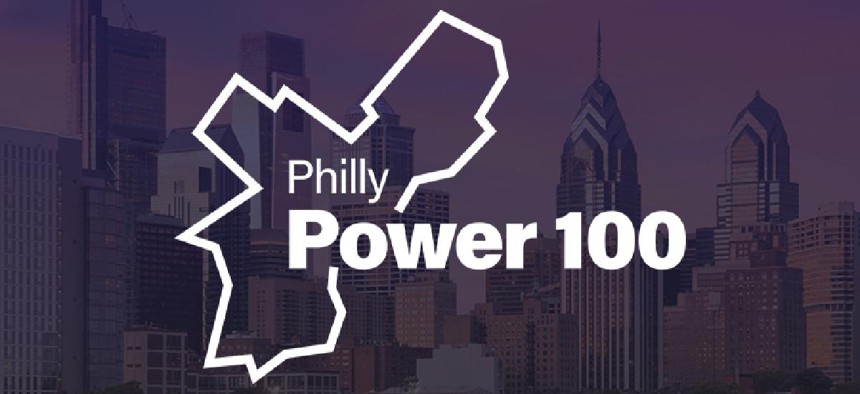 Presented By: Laborers' Local Union 57

Introduction by Denise Clay-Murray
Merriam-Webster defines power as "possession of, control, authority, or influence over others."
In some cases, power is obvious. For example, if you're the head of a city like Mayor Jim Kenney, you have power, even if people sometimes question the ways you wield it. 
If you have the kind of financial wherewithal to hand your salary as a City Councilmember to the School District of Philadelphia like Allan Domb, that's power.
If you can give a lawmaker a call and get more funding for public television like Holly Kinser, that's power.
But sometimes, power is more subtle, less obvious.
Sharmain Matlock-Turner's power lies in helping people become empowered. Bill Golderer uses the power of both of his pulpits – formerly of Arch Street Presbyterian Church and current head of the United Way – to help people in need.
There is also a healing power in the arts, as Matias Tarnopolsky and Anne Ewers can tell you.
This list of 100 Philadelphians showcases what power looks like in the City of Brotherly Love. While many of the people here have been with us for a while, there are also some new faces that will challenge us to look at what power might look like long term.
1. Larry Krasner
District Attorney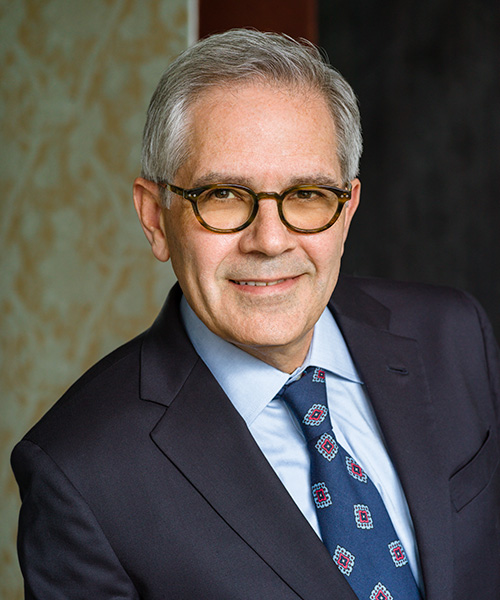 When Larry Krasner was elected district attorney in 2017, many people thought that a self-described progressive D.A. wouldn't work in a city like Philadelphia. Many thought that his desire to focus less on incarceration and more on dealing with the problems that led to people winding up in prison would make him a one-term wonder. And they definitely didn't think that a DA with a camera crew following him around for a documentary would be very popular.
But he won a second term in November despite criticism over the city's record-breaking murder rate. The former defense attorney has been successful in lowering the city's incarcerated population, partially by trying to address the root causes of violence, partially by exonerating those wrongfully convicted. But while there are many who applaud these efforts, there are many more who wish that Krasner, Police Commissioner Danielle Outlaw and Mayor Jim Kenney would spend more time together working on the city's gun violence problem.
2. Jim Kenney
Mayor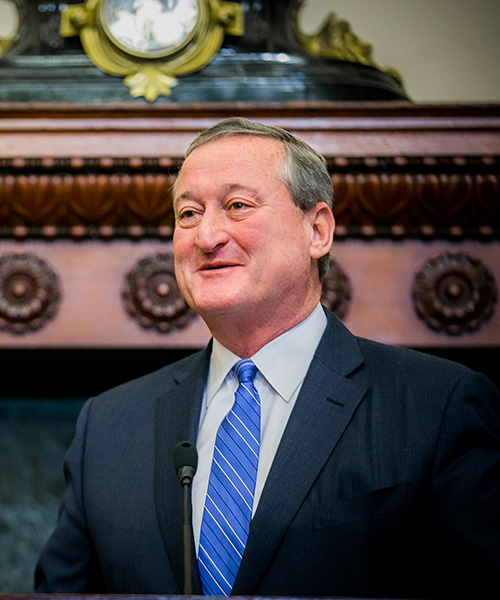 The saying goes, "heavy is the head that wears the crown." To Jim Kenney, that crown might feel more like an anvil these days. Battling the aftermath of a shutdown brought on by a global pandemic and a wave of gun violence that said shutdown couldn't even stop, Kenney is trying to navigate the only landscape tougher than the one Philadelphia Eagles quarterback Jalen Hurts is trying to wade through. Kenney has been mayor of Philadelphia since 2016 and is currently serving his second term in office. While the last couple of years have been challenging, his victory in making the city the first in the U.S. to pass a sweetened beverage tax has led to the expansion of free Pre-K and money for parks and recreational spaces. But the gun violence issue still looms overhead, and how Kenney handles that before his term ends in 2023 will most likely be a campaign issue.
3. Darrell Clarke
City Council President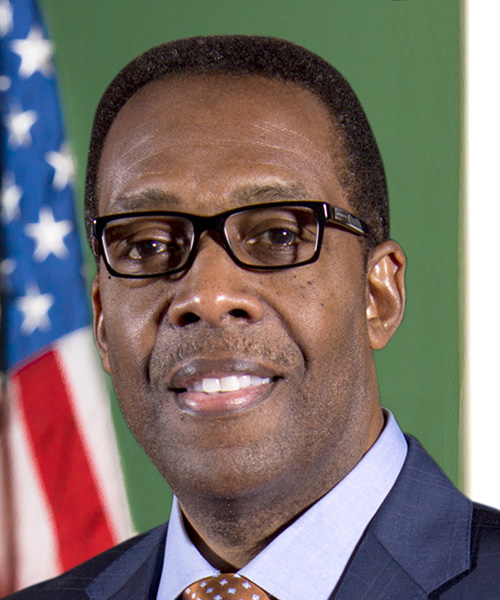 When the city passed it's fiscal year 2022 budget, $400 million was set aside for neighborhood preservation, job creation and affordable housing. Council's Poverty Action Plan, which took a hit when the 2021 budget was cut due to COVID-19, got $20 million added to it as well. Those two items were part of Darrell Clarke's wish list. While the city's crime rate is important to the Council president, one thing he's focused on most over the last few years is the fact that Philadelphia is widely recognized as the poorest city of its size in the U.S. Clarke, who represents Council's 5th councilmanic district, has focused much of his agenda on these issues. He's been City Council president since 2012 and has presided over a Council that largely follows his lead.
4. Brendan Boyle
Member of Congress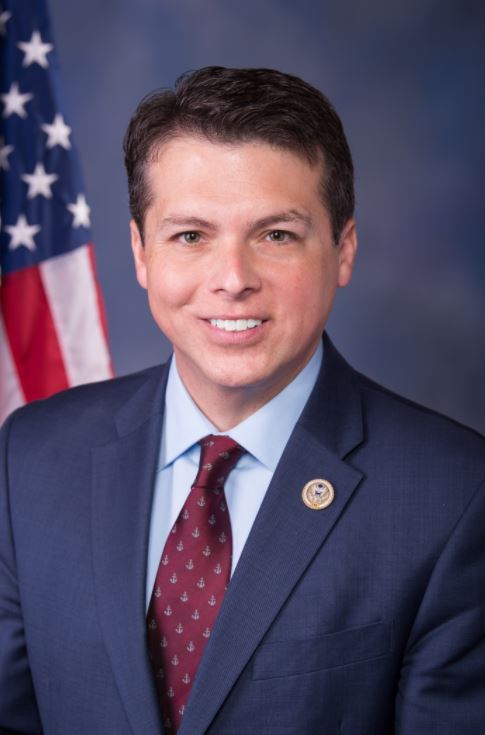 Brendan Boyle is one of two members of Congress to represent Philadelphia in Washington, D.C. and has ascended from the Pennsylvania General Assembly to the U.S. House of Representatives in less than a decade. He was first elected to represent the 13th Congressional District in 2014 and has been elected three subsequent times since then. He currently serves on the House Committee on Ways and Means and the House Committee on the Budget. In recent years, Boyle has advocated for expanding access to Medicare, enacting a wealth tax and strengthening labor laws. 
5. Dwight Evans
Member of Congress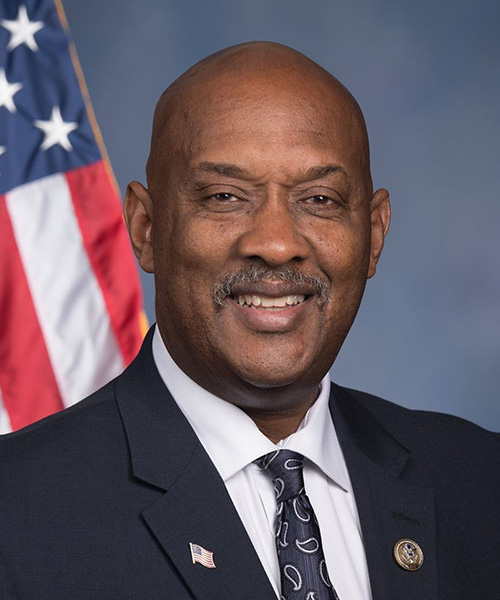 You'd be hard-pressed to find a lawmaker from Philadelphia with the experience to rival that of Dwight Evans. Evans has served in elected office for more than 40 years, first as a state representative in Harrisburg and later as a member of Congress in Washington, D.C. During his 30-plus years in Harrisburg, Evans became the first Black chair of the House Appropriations Committee. Now, in his third term as a member of Congress, Evans serves on the House Ways and Means Committee and the House Small Business Committee. Recently, he backed separate measures to fund environmental justice efforts and solutions to solve gun violence cases.
6. Bob Brady
Chair, Philadelphia Democratic Party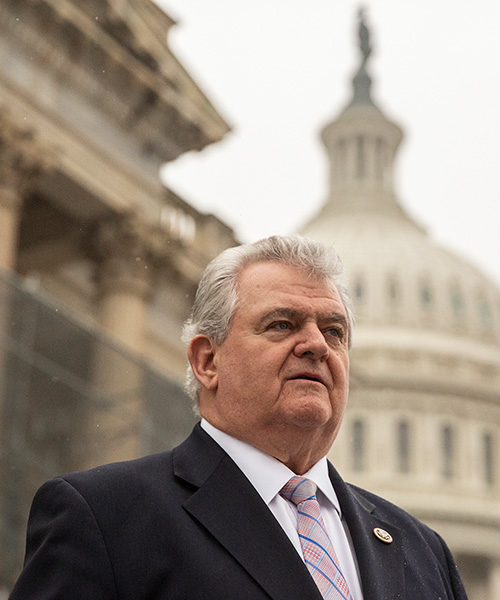 Now that everyone is starting to pay attention to the 2022 midterm elections, life is about to get a lot busier for former Congressman Bob Brady. With a U.S. Senate seat up for grabs due to Sen. Pat Toomey's retirement, the governor's office up for grabs, due to Gov. Tom Wolf's term limits, and several people from the five-county area expressing their intentions to run both of the offices, Brady will have a full dance card. When you're one of the longest serving leaders of a political party that represents a sizable chunk of the commonwealth's electorate and can count President Joe Biden and Speaker of the House Nancy Pelosi as your friends, people are going to want to curry your favor. Since winning the seat in 1986, the Overbrook native has worked to get Democratic candidates elected locally and nationwide. He served as a member of the House of Representatives until 2019, serving as chair of the Committee on House Administration. He's also been a professor of organizational dynamics at the University of Pennsylvania's Graduate School for 22 years.
7. Brian Roberts
Chair & CEO, Comcast 
Comcast has become one of the nation's leading telecommunications companies under the watch of Brian Roberts, who has helped the company transform into a leading provider of internet and cable TV. Comcast has also become a considerable influence in the world of politics over the last two decades in terms of spending on lobbying efforts, and if you're looking for a symbol of the company's influence in the City of Brotherly Love, look no further than the two Comcast buildings that adorn the city's skyline and serve as headquarters for Comcast employees and those at other Comcast-owned entities. He has received several awards for his philanthropic endeavors and for his commitment to a diverse workforce in the cable industry. 
8. Madeline Bell 
President & CEO, Children's Hospital of Philadelphia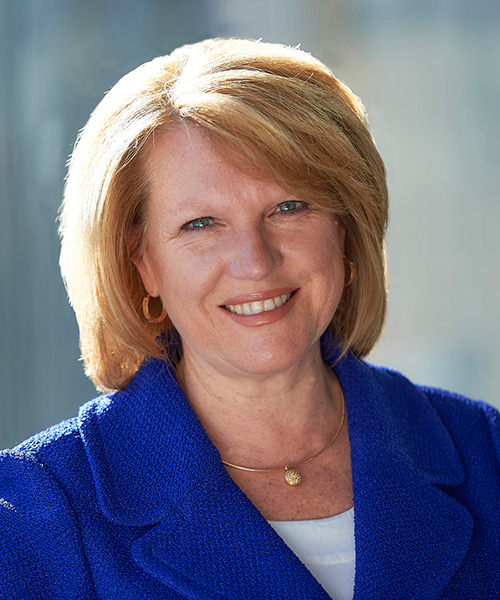 Madeline Bell became president and CEO of the Children's Hospital of Philadelphia in 2015 after spending decades in health care and hospital administration. She kick-started her career as a pediatric nurse in 1983 and now oversees CHOP, which employs more than 15,000 people and brings in $3 billion in revenue each year. Under Bell's leadership, the hospital has been recognized for its work time and time again. It was named the top children's hospital in the Mid-Atlantic region by U.S. News & World Report and was ranked the number two hospital in the nation in U.S. News & World Report's 2021-22 Honor Roll of Best Children's Hospitals. Bell also keeps active in the Philadelphia business community, serving on the boards of the Federal Reserve Bank of Philadelphia and Comcast-NBCUniversal, among others.
9. Stephen Klasko
President, Thomas Jefferson University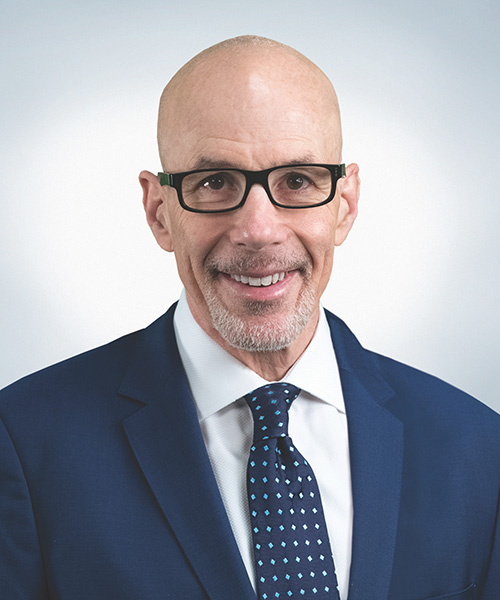 Jefferson Health has grown significantly since Dr. Stephen Klasko took over as president of Thomas Jefferson University and CEO of Jefferson Health in Philadelphia. The health system has grown from three hospitals to 18 during Klasko's tenure, and with the recent acquisition of HealthPartners Plans, Jefferson is expected to see $8.1 billion in revenues with more than 45,000 employees. Klasko was also instrumental in the merger between Thomas Jefferson University and Philadelphia University in 2017. Klasko is also known for his expertise in health care reform, writing five books, including, "UnHealthcare: A Manifesto for Health Assurance" and "Patient No Longer, Why Healthcare Must Deliver the Care Experience That Consumers Want and Expect." 
10. Regina Cunningham
CEO, Hospital of the University Of Pennsylvania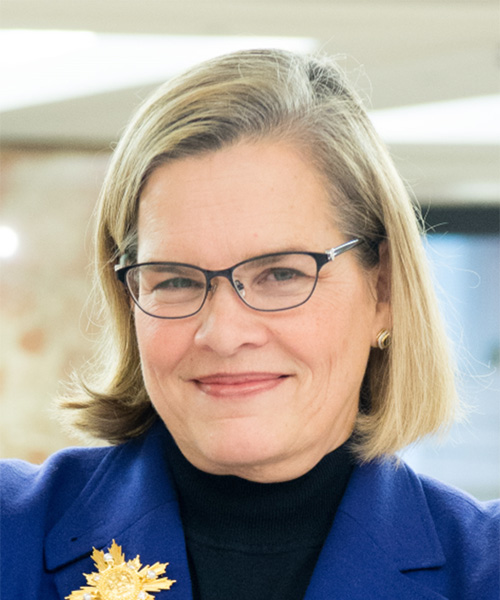 Dr. Regina Cunningham has served as the CEO of the Hospital of the University of Pennsylvania since 2017 and is also known for her work as a nurse, scientist and educator. She is currently an adjunct professor of nursing at the University of Pennsylvania School of Nursing. At Penn, Cunningham has overseen initiatives to improve efficiency by decreasing emergency room overcrowding and utilizing nursing resources in care delivery systems. Cunningham's research interests include the impacts of nursing on health outcomes and innovative models of care, among others. She has had research published in the Clinical Journal of Oncology Nursing, Journal of Cancer Survivorship and other medical publications.