Power List
The 2022 Construction Power 75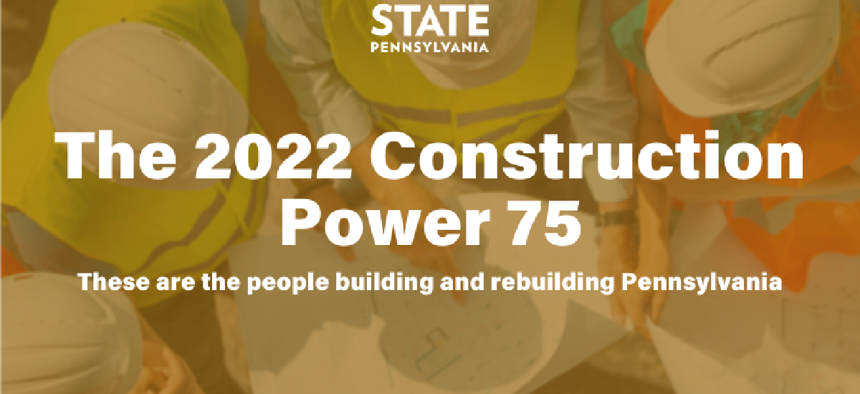 There are precious few industries whose effect on our daily lives can be felt, seen and experienced more than construction. The roads we drive on, the bridges we cross, the malls we shop in, the places we live, the skylines we love – all are tangible examples of the impact the construction industry has had and continues to have in Pennsylvania. 
Despite being hampered and, at times, kept in stasis for close to two years by the coronavirus pandemic, Pennsylvania's construction industry continues to be an essential driver of the state's economy, creating good-paying jobs and offering a clearly defined path to the middle class. 
City & State's first Construction Power 75 list identifies the leading builders, contractors, public officials, construction managers, consultants, lawyers and advocates who are building – and rebuilding – the commonwealth.
1. Harold Yoh 
Chair & CEO, Day & Zimmermann
Harold L. Yoh III oversees one of the largest companies on this list, the 121-year-old, Philadelphia-based Day & Zimmermann, which employs over 50,000 people in more than 150 locations. The family-owned company, which has annual revenue of $2.7 billion, specializes in all aspects of construction and engineering and staffing and defense. Over the years, Day & Zimmermann's clients have included Hershey's, the Phillies, NBC and the U.S. military. Harold became chairman in 1999, following his father "Spike" Yoh and his grandfather Harold Yoh.
2. Maggie Hardy Knox
Owner, 84 Lumber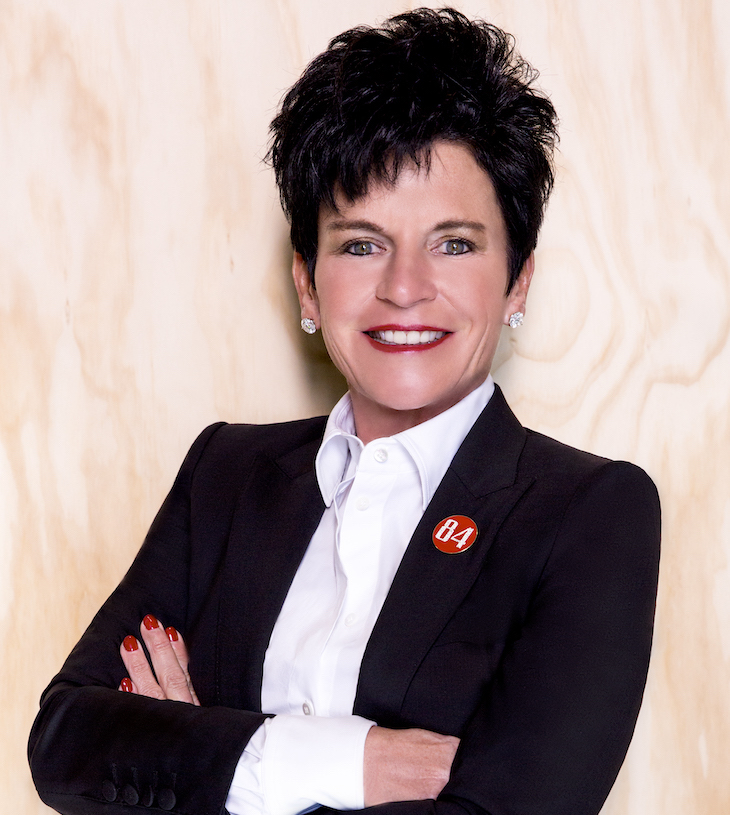 Maggie Hardy Knox runs 84 Lumber, the building supplies company founded in 1956 by her father, Joseph Hardy. Knox took over 84 Lumber, headquartered about 20 miles south of Pittsburgh, in 1992, when she was only 27 years old. The company operates more than 250 stores and employs more than 5,000 people and is the largest privately held supplier of building materials in the country. In 2020, it did almost $4 billion in revenue and expanded into kitchen and bathroom textiles. 
3. Clifford Rowe
CEO, PJ Dick-Trumbull-Lindy Group
A 40-year veteran of the industry, Clifford Rowe is a hands-on leader of all projects handled by the Pittsburgh-based PJ Dick-Trumbull-Lindy Group, which calls itself Pennsylvania's largest contractor. Trumbull and Lindy deal more with road construction, while PJ Dick consistently ranks as one of the top builders whose recent projects include construction management and risk management services for the Tower at PNC Plaza, PNC's corporate headquarters, PPG Paints Arena and UPMC hospitals. 
4. Ross Myers
CEO, Allan Myers
Another Pennsylvanian with construction in his DNA, Ross Myers runs the company his father founded with his grandfather in 1939, when they sold six dairy cows from their struggling farm to pay for the purchase of a dump truck. Myers joined the company in 1972, when the firm's annual revenue was $200,000 and they employed just 20 people. Now, with Myers' two sons also in the fold, the company has grown into the largest civil construction and materials producer in the Mid-Atlantic region.
5. Paul Detwiler
President & CEO, New Enterprise Stone & Lime Co.
Paul Detwiler has served as head of New Enterprise Stone & Lime, a fifth-generation heavy construction contractor and supplier of construction materials, since 1972. Over the past five decades, he has continued to grow the company, which started with just one quarry. Last year, they added the construction material assets of Harrisburg's Hempt Brothers. The firm provided concrete support risers for Beaver Stadium, PNC Park and Lincoln Financial Field. Thanks to his work, Detwiler has been inducted into the Pit & Quarry Hall of Fame.
6. Thomas Gilbane Jr.
Chair & CEO, Gilbane, Inc.
Thomas F. Gilbane, Jr., the chairman and CEO of Gilbane, Inc., knows the importance of keeping it all in the family. The seventh family member to lead the company since it was founded in the 19th century, Gilbane has led the company's expansion efforts in both the U.S. and international markets. Gilbane served as the chairman of the ACE Mentor Program of America, is a member of the National Academy of Construction, and serves on the board of advisors for the Institute for Family Entrepreneurship (IFE) at Babson College.
7. Greg Ryan
Vice President & Operations Manager, Turner Construction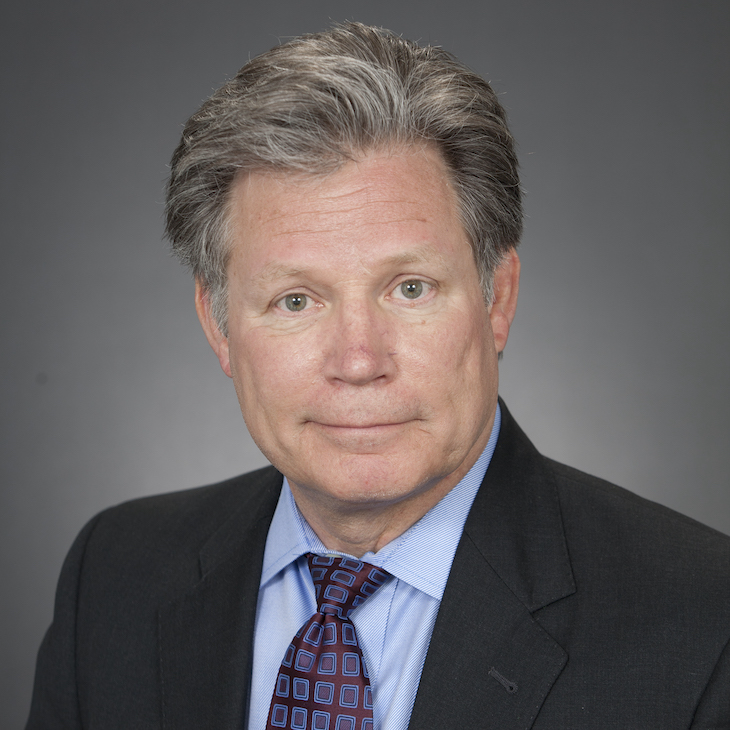 Greg Ryan has been with Turner since 1979, starting as an engineer in Philadelphia after graduating from Penn State University with a degree in architectural engineering. Over the years, he's worked in many areas of the company and was named a vice president in 2014, overseeing the company's Pennsylvania office, where he has been involved in projects for Allegheny Health Network and the Erie Insurance Arena. In his current role, he also oversees all areas of the company's projects in Philadelphia from start to finish.
8. Jay Cleveland
President & CEO, Cleveland Brothers Equipment
Cleveland Brothers Equipment President and CEO Jay Cleveland is the third generation of his family to take the helm of this Central Pennsylvania heavy equipment firm that now services the commonwealth from the northeast corner all throughout Western and Central Pennsylvania, as well as West Virginia and Maryland. Under Cleveland's leadership, construction sites aren't the only place to see its Caterpillar equipment at work: the company recently announced a multi-year partnership to become the "Official Heavy Equipment Supplier of Pocono Raceway."
9. Ryan Boyer
Business Manager, Philadelphia Building & Construction Trades Council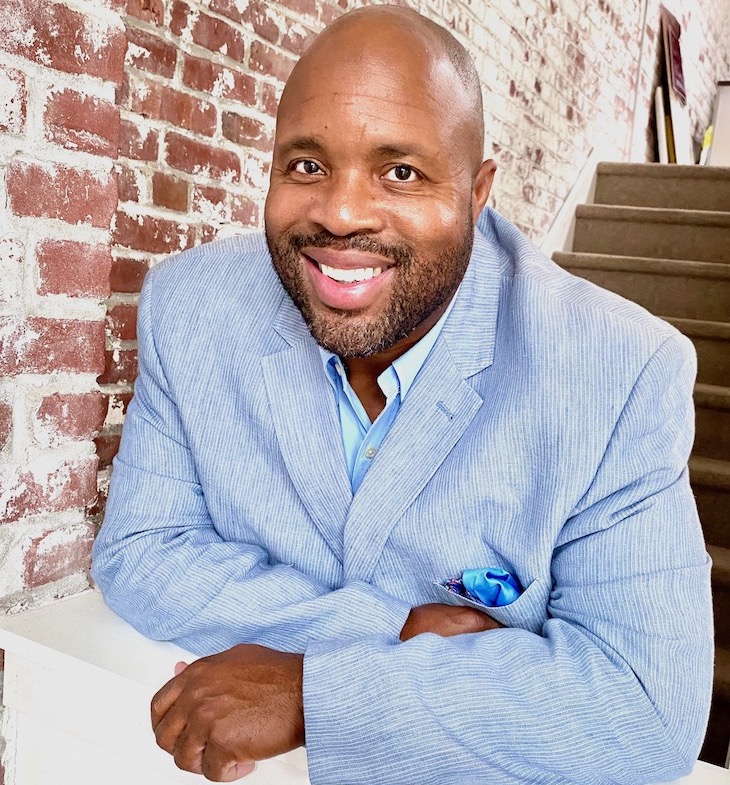 Following the bribery conviction of Philadelphia labor leader John Dougherty in November, Ryan Boyer was chosen to replace him as the business manager of the Building & Construction Trades Council for the Philadelphia area – the first Black man to serve in that role. Boyer, who is renowned for his coalition-building skills, says one of his goals is to increase diversity in the building trades throughout the region. 
10. Greg L. Butz
President, Alvin H. Butz, Inc.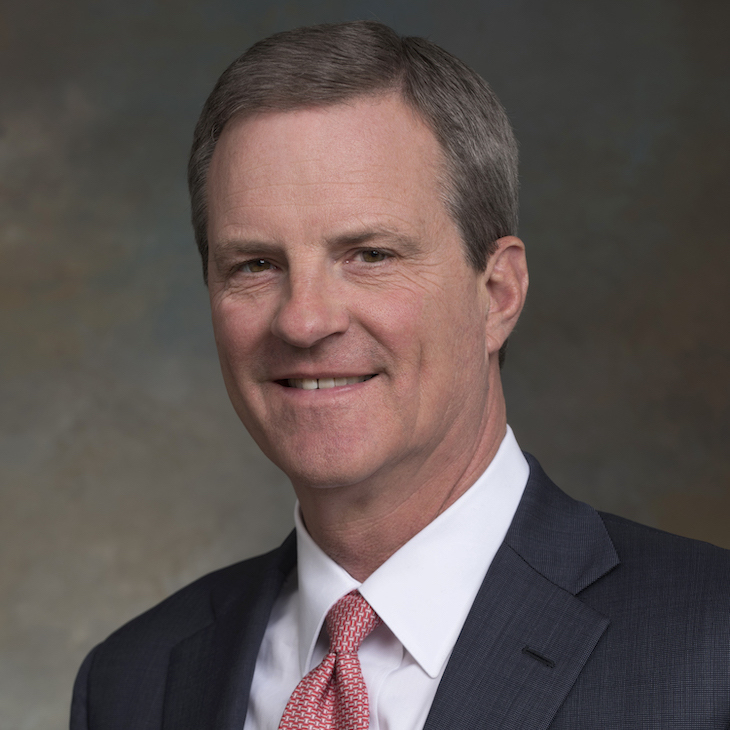 The third generation to head up this Allentown-based construction management company, Greg L. Butz follows in the footsteps of his father and grandfather in a family business that goes all the way back to building covered bridges in the Lehigh Valley. Butz has a bachelor's degree in civil engineering and an MBA from Lehigh University. He now oversees some of the largest construction projects from central to northeastern Pennsylvania, from shopping malls to universities.
11. Adam Stashick
President, JJ White
JJ White is a fourth-generation, family-run business, founded in 1920 and now led by Adam Stashick, who has more than 20 years of experience in all areas of construction. Stashick was named president last year, replacing James White, after the Clough Company completed its purchase of the firm. Recent JJ White projects include the University of Pennsylvania, Temple University and Aramark, in addition to working on the reactors for the Sunoco Low Sulfur Gas Project in Philadelphia.
12. Esteban Vera Jr.
Business Manager, Laborers' International Union of North America Local 57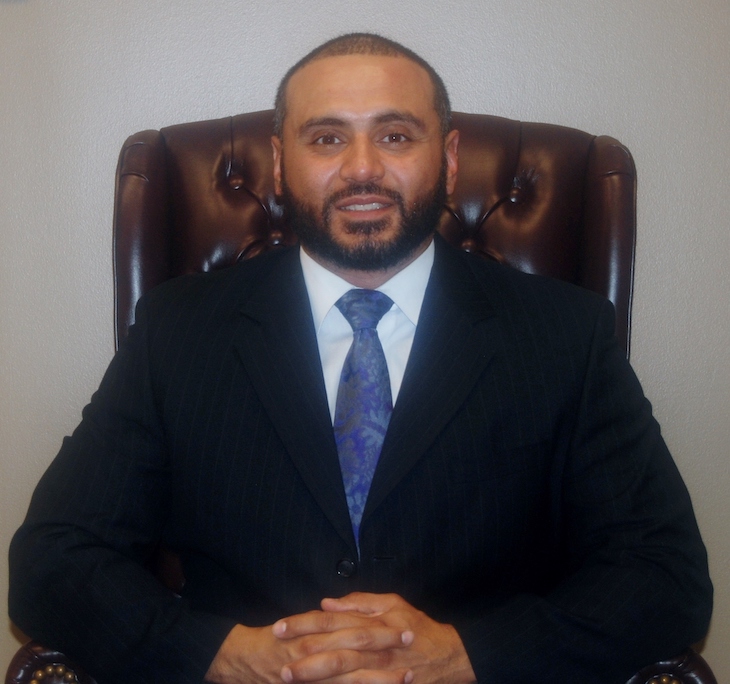 In 2016, Esteban Vera Jr., a North Philadelphia-raised Army veteran, became the first Latino labor leader of a major Philadelphia union. Local 57 has approximately 3,000 members, two-thirds of whom are Latino or African American. Vera represents and advocates for union members who work in roofing, cemeteries, road construction, lumber yards and scrap yards. Last March, Vera was appointed to SEPTA's board of directors, breaking ground as the board's first Latino member. 
13. Dave Goswami
Chair & CEO, Integrated Project Services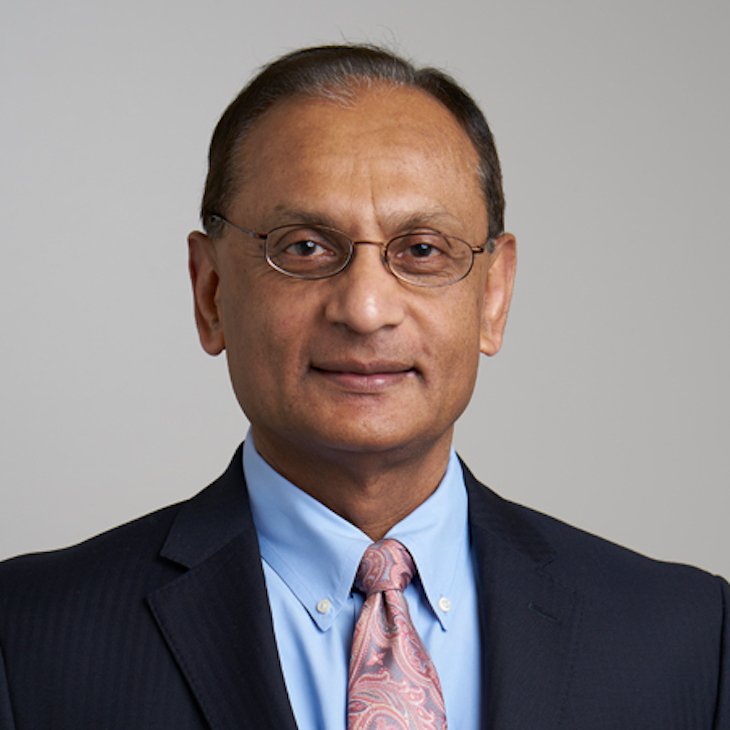 When Dave Goswami took over Blue Bell's Integrated Project Services in 2007, he changed the company's mission from focusing on design and construction to solving a wide range of client issues. Under Goswami's leadership, the firm's expansion efforts continued in 2019 with a major investment in The Cardinal Group, providing a larger footprint in the life sciences and health care markets throughout the northeast, and again in 2021, with the acquisition of the consulting firm Linesight.
14. Frank Stulb
President, LF Driscoll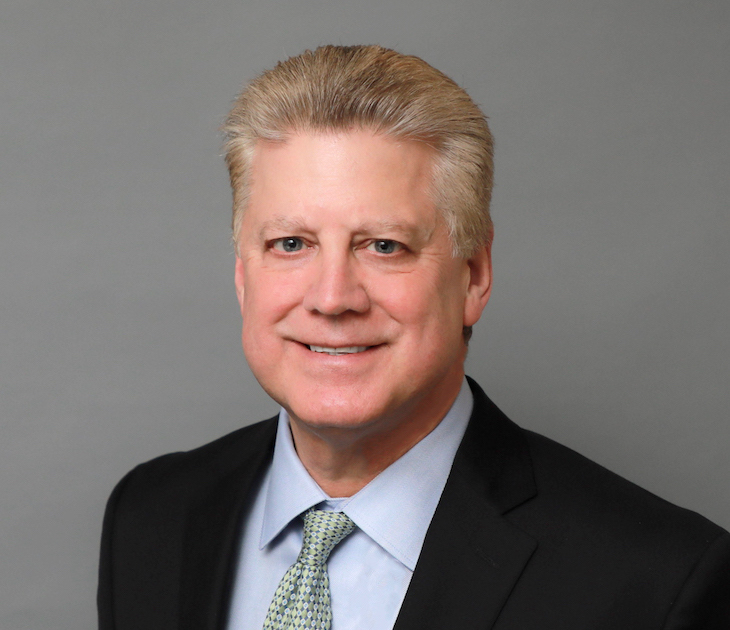 In almost four decades with LF Driscoll, Frank "Mack" Stulb has risen through the ranks, from estimator to company president – a position he has held since 2005. Stulb, who led Driscoll to become part of Structure Tone International in 2009, helms this Philadelphia-area construction firm with more than 4,000 employees and 47 offices around the country through all aspects of the construction process. Recent projects he has shepherded include the Wells Fargo Center, the Children's Hospital of Philadelphia and the Barnes Foundation.
15. Frank Sirianni
President, Pennsylvania State Building and Construction Trades Council
He started out as a journeyman glazier in State College, and now as president of the Pennsylvania State Building and Construction Trades Council, Sirianni represents and advocates for 16 regional councils and tens of thousands of construction workers. His responsibilities include lobbying legislators on issues affecting his members and the industry. Recently, Sirianni came out against Gov. Tom Wolf's proposal for the state to join the Regional Greenhouse Gas Initiative, claiming it would adversely affect electricity rates and member jobs. 
16. Thomas Verderame
Vice President of Production, IMC Construction
Thomas Verderame, who has been in construction for 35 years, joined IMC Construction a decade ago and was promoted to vice president in 2017. A national, full-service construction firm, Malvern-based IMC has a varied client base that has commissioned recent projects from the firm that includes an office building in Philadelphia, the Vanity Fair Center in West Reading and the U.S. headquarters for Endo Pharmaceuticals in Malvern.
17. Craig Sabatino
Principal & Co-founder, INTECH Construction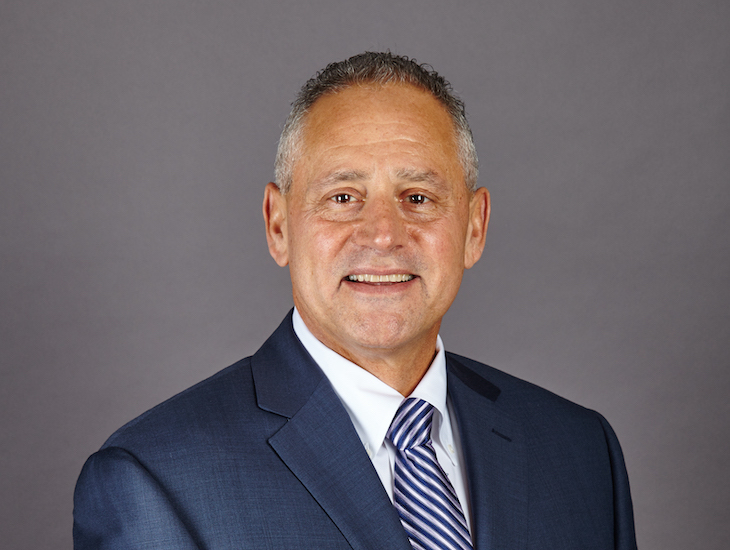 Having co-founded the Philadelphia-based INTECH in 1986, Craig Sabatino now runs the construction firm, which has completed a wide array of projects, including the Philadelphia headquarters for Passage Bio, the Pennovation Lab for the University of Pennsylvania and the Graham Athletics & Wellness Center at William Penn Charter School. Among the company's current projects: a new space for the American Bible Society, an apartment building in Philadelphia and a hotel in Conshohocken.
18. Jim Lane
Vice President of Preconstruction, Skanska USA
When Jim Lane joined Skanska USA's Pennsylvania office as vice president of preconstruction, he brought a wealth of experience with him, including a 17-year stint with LF Driscoll as a preconstruction team leader. Lane, who has more than three decades of expertise in preconstruction, and the health care and construction industries, received a BS in civil engineering from the University of Pittsburgh. Among his projects: the Nicholas and Athena Karabots Pavilion Addition at the Franklin Institute, Fashion Outlets Philadelphia and Inspira Healthcare Network.
19. John Mascaro, Jr.
President & CEO, Mascaro Construction
The Pittsburgh company Mascaro Construction was founded by John Mascaro Sr. in 1988. John Mascaro Jr. joined the company as a field superintendent and worked his way up through all areas of the business before taking the reins in 2007. Recent projects include Live! Casino Pittsburgh, renovations of Pittsburgh's St. Paul of the Cross Monastery Church, the Carnegie Science Center, the Pennsylvania State Archive Building in Harrisburg and renovations to the Petersen Events Center at the University of Pittsburgh.
20. Richard Goodman & Patrick Pondok
President; Secretary/Treasurer
Target Building Construction
Richard Goodman and Patrick Pondok have come as a package deal for over three decades – ever since they co-founded Target Building Construction together in Springfield in 1990. They have worked side-by-side ever since, with Richard now serving as president and Patrick as secretary/treasurer at the company, which is now headquartered in Crum Lynne. Their diverse slate of projects includes work for UPS, Lockheed Martin and Boeing, the Pennsylvania State Police Crime Lab, Wawa and Wal-Mart and the First African Baptist Church.
21. Stephen Muck
CEO, Brayman Construction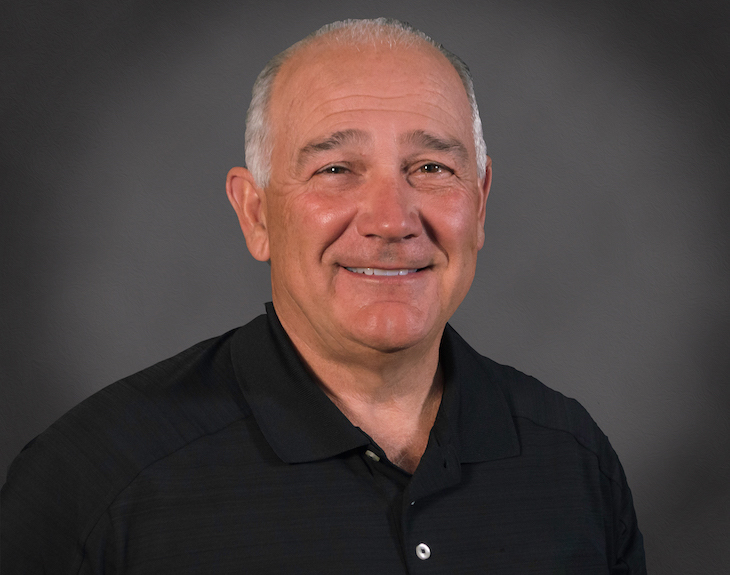 In addition to his role as CEO of Brayman Construction, a firm specializing in building bridges, dams, and other large infrastructure, Stephen Muck is a serial entrepreneur. During his career, he has either created or purchased some 20 businesses – including Brayman, which he acquired in his first leveraged buyout in 1993. That combined accounted for more than $200 million in annual revenue. Under his leadership, Brayman has been named an ENR 400 Top Contractor and received an ENR Most Innovative Contractor award.
22. Paul Choquette III
Executive Vice President, Gilbane Building Company
In his role as executive vice president for Gilbane, Paul Choquette III runs the company's operations for the entire mid-Atlantic region – Pennsylvania, Maryland and Washington, D.C. – a $500 million, 200-person endeavor. Choquette, a fifth-generation Gilbane family member, also heads the company's Transition Planning & Management and Facilities Management Service consulting services. Outside the office, Choquette is chair of the ACE Mentor Program of Washington, D.C. and serves on numerous boards. 
23. Gary Masino
President & Business Manager, Local 19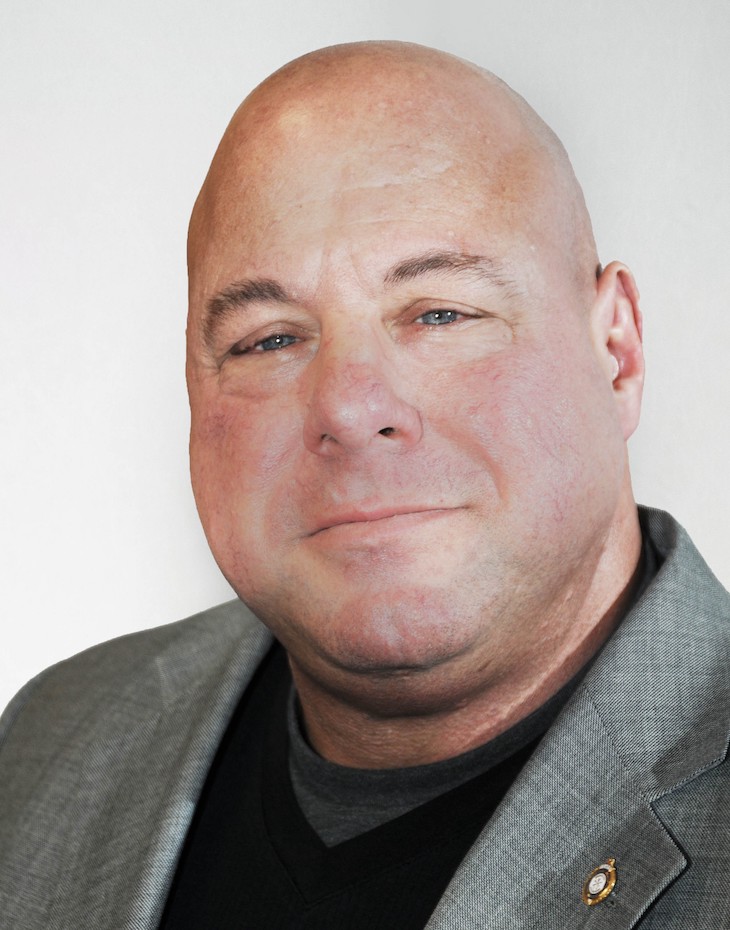 As the president and business manager of Sheet Metal Workers' Local Union No. 19, Gary J. Masino represents and advocates for more than 4,000 union members. His other leadership roles include serving as a general vice president of the International Association of Sheet Metal, Air, Rail and Transportation Workers, being appointed to be a board member of the Pennsylvania Labor Relations Board, and being elected to be the assistant business manager of the Philadelphia Building Trades.
24. Yassmin Gramian
Secretary, Pennsylvania Department of Transportation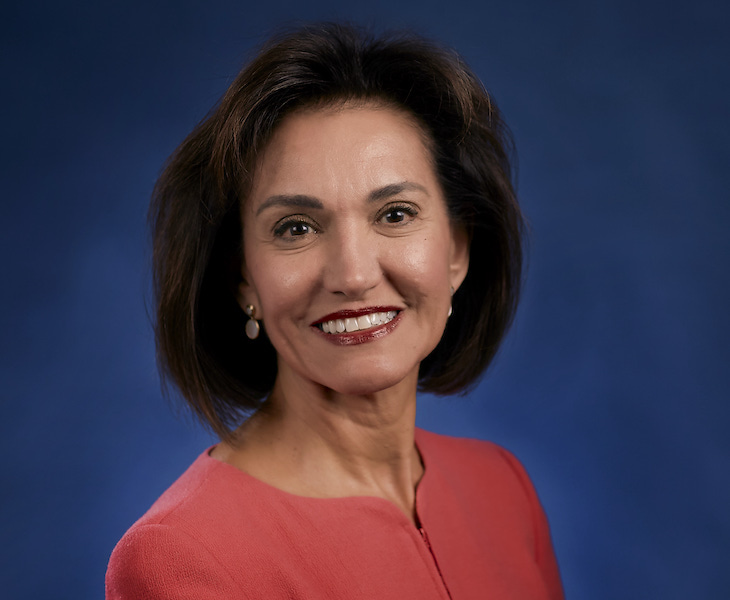 Pennsylvania Department of Transportation Secretary Yassmin Gramian is a rare example of bipartisan consensus: She was confirmed unanimously by the state Senate on May 27, 2020. Gramian leads her department through oversight of programs and policies affecting highways, urban and rural public transportation, airports, railroads, ports, and waterways. Also under her purview: PennDOT and its annual budget of $9.5 billion dedicated to maintaining and improving 120,000 miles of highways and 32,000 bridges.
25. Benjamin Connors
President & CEO, General Building Contractors Association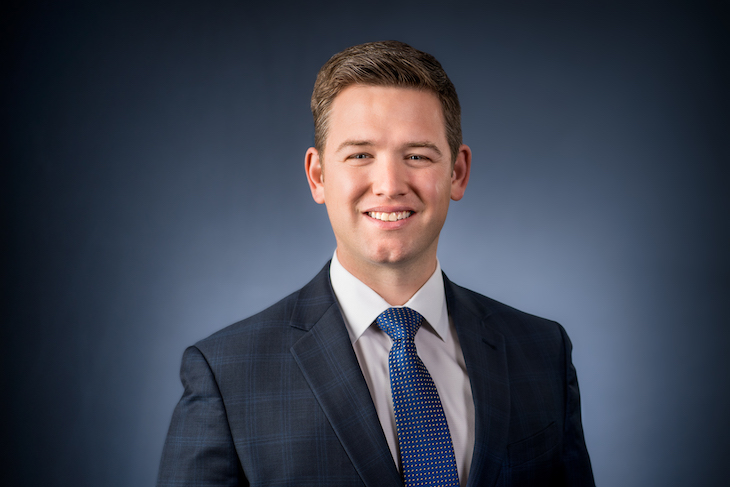 As the head of the General Building Contractors Association, Benjamin Connors is leading the 131-year-old organization's strategic growth and the expansion of its services offered to member companies, from providing networking opportunities for members to advocating legislation beneficial to the construction industry and safety initiatives. He serves as a trustee on training and benefit funds totaling more than $6 billion in assets. 
26. Jamie Van Buren
President & CEO, PennStress
Jamie Van Buren holds a unique place on this year's Construction 75 list: the president and CEO of PennStress, a company focused on prestressed/precast concrete, is also the only honoree who is also a university entrepreneur-in-residence – in his case, Carnegie Mellon. Van Buren has consistently applied his many years in the construction materials and heavy highway construction industry to create and acquire companies like PennStress, which he purchased in 2014.
27. William Sproule
Executive Secretary-Treasurer, Eastern Atlantic States Regional Council of Carpenters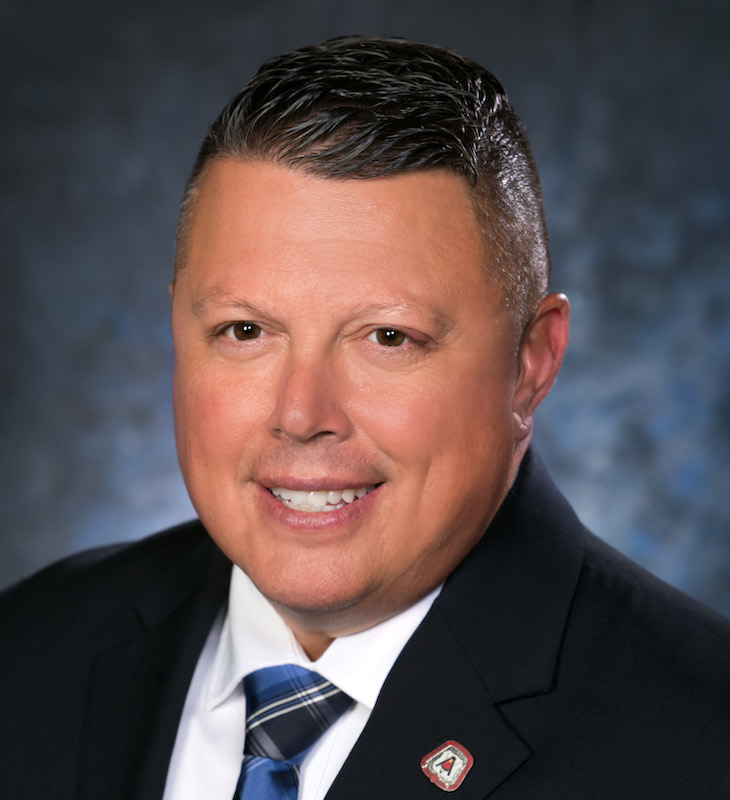 William Sproule has been involved with carpenters for more than three decades. In 1999, he became a council representative with the Eastern Atlantic States Regional Council of Carpenters, which represents more than 40,000 carpenters from all different trade groups from New Jersey through Virginia. Sproule's responsibilities include overseeing collective bargaining agreements, growing work opportunities and setting council-wide policies. He also serves on numerous carpenter boards in Pennsylvania and throughout the Mid-Atlantic states.
28. Pat Pasquariello 
CEO, P. Agnes, Inc.
The grandson of Pellegrino Agnes, who founded the Philadelphia-based, full-service construction firm P. Agnes in 1918, Pat Pasquariello heads this family business – and a fourth generation is waiting in the wings. The company has done a lot of recent work for universities and hospitals, including the window renovation and replacement at the University of Pennsylvania's historic Palestra, plus work at Drexel and Temple, Shriners Hospital for Children and more.
29. Bruce Ficken
Chair, Construction Law, Cozen O'Connor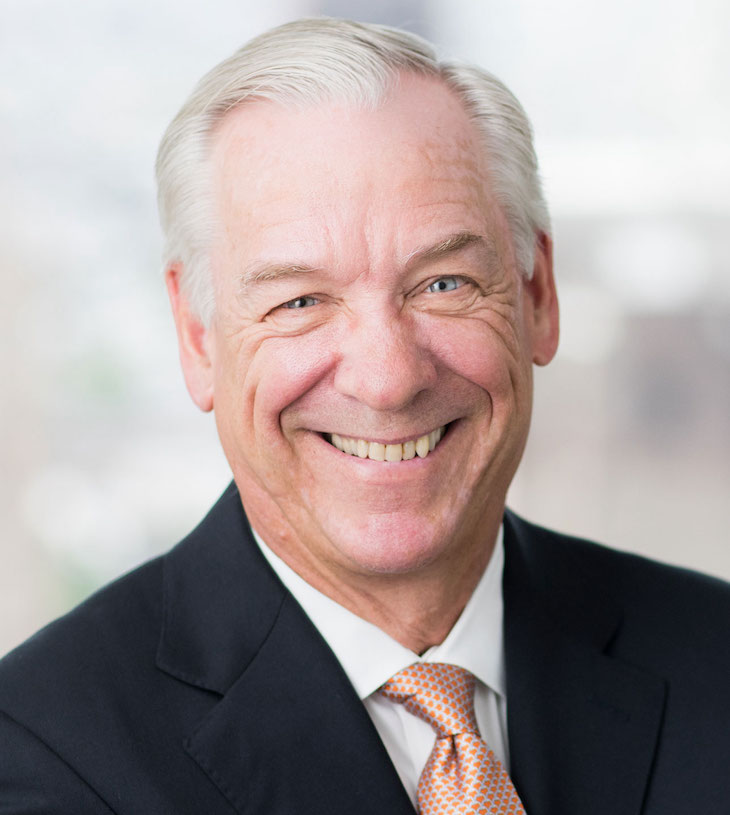 As the leader of Cozen O'Connor's Construction Law Group, Bruce Ficken has continued to distinguish himself, his group and his firm by his representation of clients in the construction industry, including dozens of successful trials and arbitrations. His work has been recognized repeatedly, including by Best Lawyers twice as the Philadelphia Construction "Lawyer of the Year," by Lawyer Monthly as Lawyer of the Year for Construction Law in the U.S., and by Law360, which named his group as Construction Practice Group of the year.
30. Jennifer Berrier
Secretary, PA Department of Labor & Industry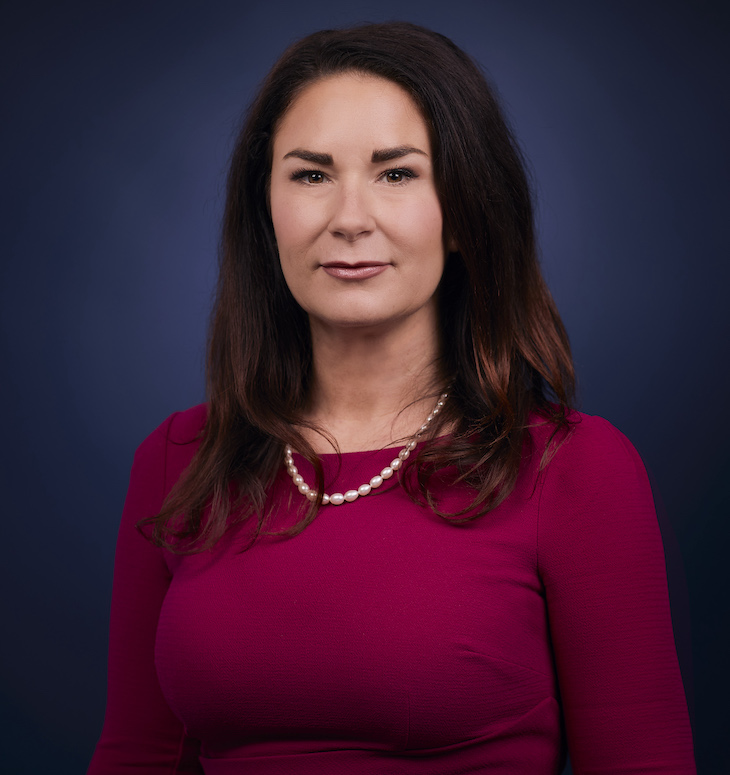 Jennifer Berrier joined the Department of Labor & Industry in 2006 as assistant counsel, and now heads the state department responsible for administering programs that have an important impact on the construction industry ranging from the Apprenticeship and Training Office, the Prevailing Wage Act, Construction Workplace Misclassification, Pennsylvania's Uniform Construction Code, and Workers' Compensation Workplace Safety Committees. Prior to her current role, Berrier served as Deputy Secretary for Safety and Labor-Management Relations, where her responsibilities included certifying the safety of buildings and building components.
31. Todd Castrinoes
Vice President, Bluestone Communications
Todd Castrinoes is the point person for Bluestone Communications, which focuses on telecommunications installation and maintenance services. Castrinoes leads operations for Bluestone, which is a subsidiary of Hatzel & Buehler, the oldest electrical contractor in the United States – founded in 1884. Bluestone's recent high-profile projects include installations done for Jefferson Health's Sidney Kimmel Cancer Center in Philadelphia and UPMC's Outpatient Center in Western Pennsylvania.
32. Emily Bittenbender
Owner, Bittenbender Construction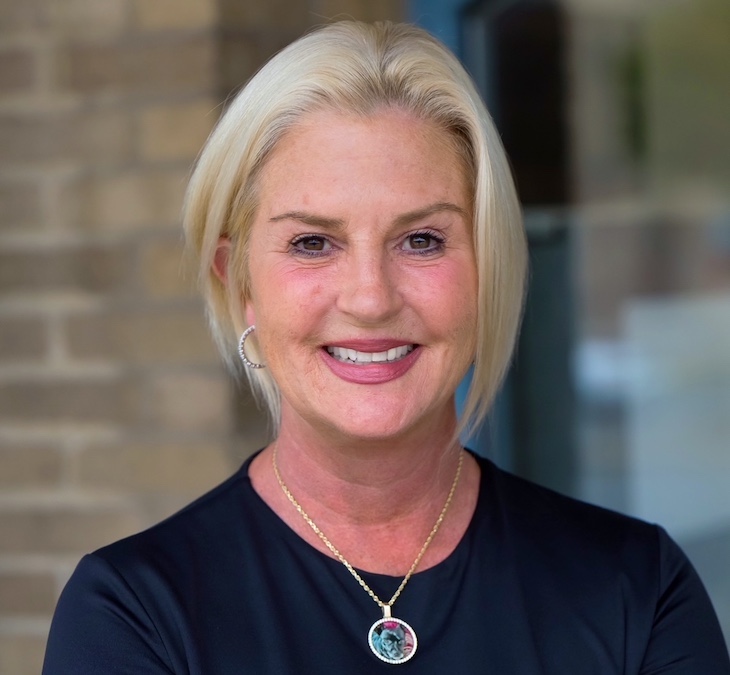 A graduate of Moore College of Art & Design, Emily Bittenbender started as an interior designer at EwingCole before becoming vice president of design and construction at the National Constitution Center. Since 2003, she has completed hundreds ofprojects throughout the region. Bittenbender says her commitment to diversity and bringing up the next generation of talent is what has led to the company's success. Bittenbender is also the first woman to chair the board of the General Building Contractors Association.
33. M. Dean Mosites
President & CEO, Mosites Construction & Development
When M. Dean Mosites' grandfather immigrated to Pittsburgh from Greece in 1917, he started a painting business that his sons eventually expanded over the years into a full-scale construction firm. Mosites has built on the family legacy to head one of the largest contracting businesses in Pittsburgh, with more than 3 million square feet of leasable space for offices, retail, residential and more. Mosites' recent projects include Ansys Hall at Carnegie Mellon University and the renovation of Pittsburgh's Greenfield Bridge.
34. John Haught & Matt Guinan
Vice President; Director LEED AP
LF Driscoll
John Haught started as a project manager with LF Driscoll in 1994, ultimately working his way through the ranks to become a vice president at the company. Along the way, he's overseen major building projects like those at the Children's Hospital of Philadelphia, Penn Presbyterian Medical Center. Matt Guinan, who has been with Driscoll since 2004, is the company's director LEED AP. In addition to leading the company's efforts in creating green buildings that meet the stringent LEED specifications, Guinan is the treasurer for the nonprofit Rebuilding Together Philadelphia.
35. Roy Kern
President & CEO, ECA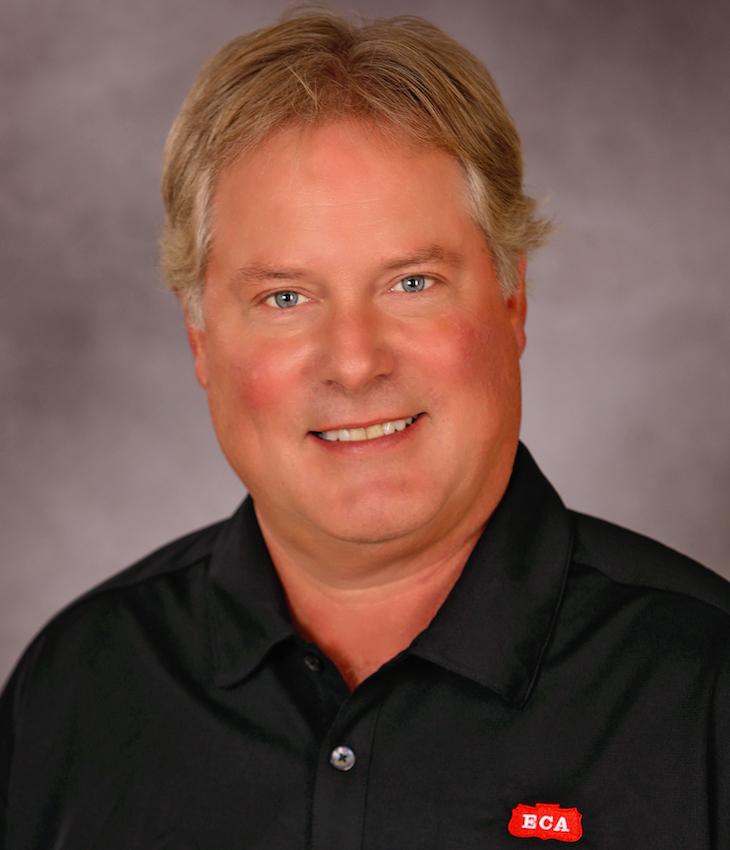 Roy Kern has been with ECA for more than 30 years, the last 18 of which he has spent as president and CEO. As the third generation to run this Coraopolis-based company founded in 1918, Kern has focused on expanding its reach beyond the state's borders. As a result, this supplier of foundation equipment now has nine locations to answer the needs of contractors across the country and into parts of Canada as well. 
36. Andrew Volovar
President, Walton & Company
Andrew Volovar heads up this York-based mechanical contractor and metal fabricator. He served as CFO of the company from 2003 to 2021, when he took over as president following the retirement of John Hettle. As people try to return to work and school safely, one of the projects the company is working on is an environmentally friendly method of disinfecting buildings called "fogging," which uses a CDC- and EPA-approved disinfectant.
37. Albert Chadwick
CEO, A.T. Chadwick
Albert Chadwick founded his eponymous Bensalem-based mechanical contracting company in 1966 and has been cooling, heating and providing water to major buildings across the Delaware Valley ever since. Recent projects include the installation of the plumbing at the Comcast Center, providing air conditioning to the Please Touch Museum, and installing the plumbing and HVAC systems for the Buerger Building at Children's Hospital of Philadelphia.
38. Mike Armento
Senior Vice President, Torcon 
Mike Armento has been part of senior management at Torcon for a quarter-century, and now serves as senior vice president. He has overseen 4.5 million square feet of construction since 2006 and now leads some $2 billion in projects out of the Philadelphia office. Recent projects at Torcon have included a major campus infrastructure efficiency project at Villanova University and work at St. Christopher's Hospital for Children. In 2021 Armento became chair of the General Building Contractors Association, a Philadelphia-based trade organization.
39. Steven Williams & Lisa Wampler
Partner; Partner
Cohen Seglias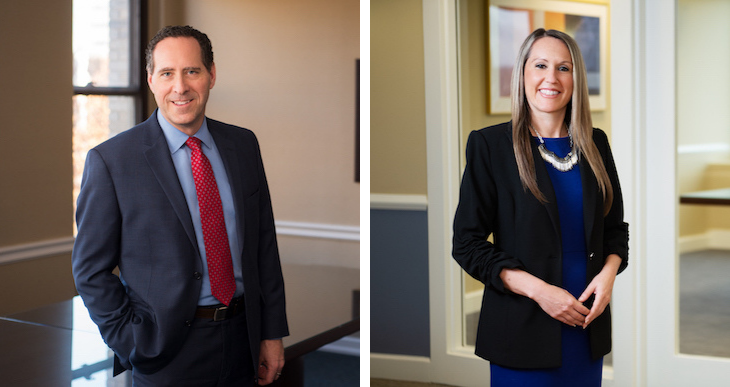 If you're involved in a major real estate dispute in Harrisburg and the surrounding region, there's a good chance you've heard the name Steven Williams recommended to you. As the administrative partner for the law firm Cohen Seglias – and as its managing partner for its Harrisburg office – Williams is involved in virtually all aspects of commercial litigation, real estate, and construction law. Williams' colleague Lisa Wampler performs similar functions in her leadership roles at the firm as co-chair of the firm's Construction Contracts & Risk Management Group and as the former managing partner of the firm's Pittsburgh office – the first woman in company history to hold such a role. Wampler, named a 2017 Distinguished Leader by The Legal Intelligencer, represents clients through all phases of the construction process.
40. Michael Shirk
CEO, The High Company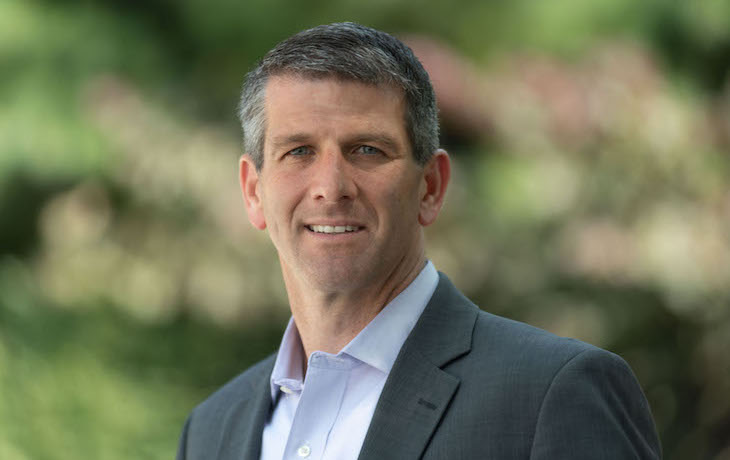 As the CEO of the High Company since 2015, Mike Shirk brings a world of academic and real-world experience to his role at the family-owned firm. He previously was an executive at Armstrong World Industries and Bain & Company. He holds a bachelor's degree in mechanical engineering from Bucknell University, a master's degree in mechanical engineering from the University of Pennsylvania and a master's degree from MIT. Based in Lancaster, High is now a diverse group of companies in multiple sectors of construction and real estate.
41. Raouf Ghali
CEO, Hill International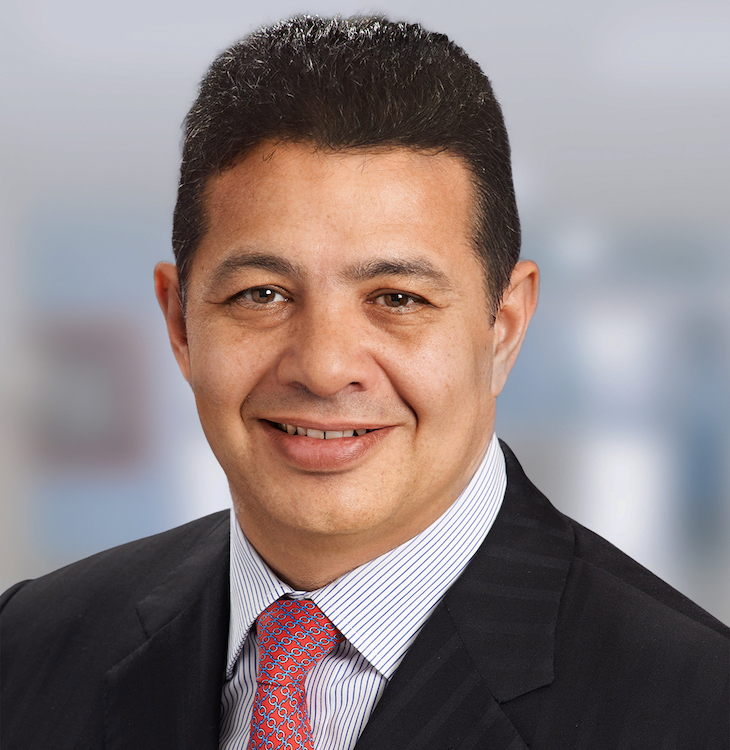 Hill International CEO Raouf S. Ghali, who has been with the company since 1993, leads this Philadelphia-based global player in full-service construction. Hill, with more than 100 offices around the world, is currently working on projects in Geneva, Switzerland, Washington, D.C., and, of course, Pennsylvania. Under Ghali's direction, Hill has taken on the renovation of the William J. Green Federal Building in Philadelphia, and in 2017, the company was chosen to provide construction management services for the new federal courthouse in Harrisburg slated to be completed later this year. 
42. Darrell K. Choates Sr.
CEO, Choates Family of Companies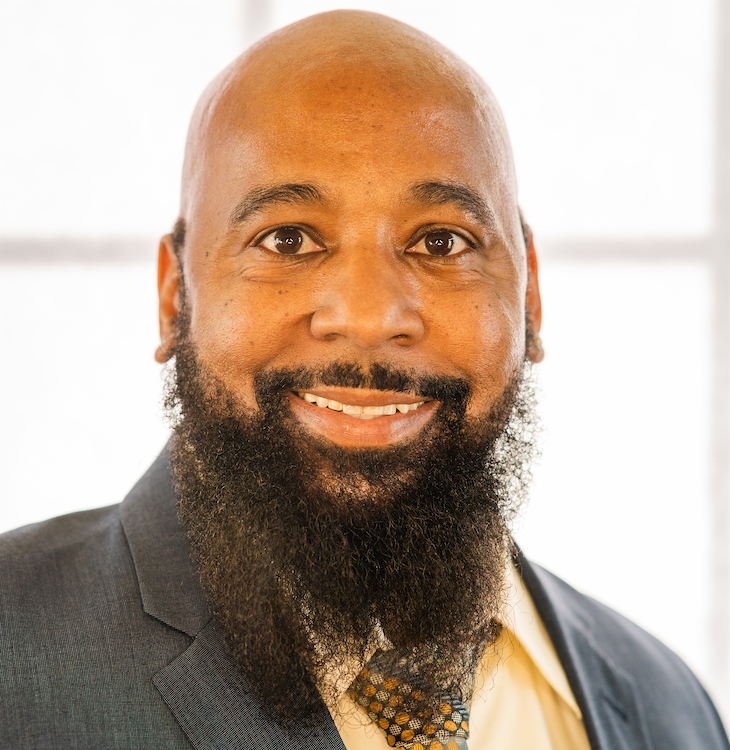 The Minority Business Enterprise-certified Choates Family of Companies is anchored by CEO Darrell Choates Sr., who has overseen the rapid growth of both the organization's core construction business as well as an expanding portfolio of other ventures. Choates, one of the four generations of his family working at his eponymous enterprise, has over four decades of experience in the construction industry, which he draws upon when leading the company's several large-scale development projects, the nonprofit Logan Community Enterprise Center, and home health care ventures.
43. Mark Morris
Firmwide Managing Partner, Fox Rothschild
In addition to his role as the firmwide managing partner for Fox Rothschild, Mark Morris' 35-plus years of experience specializing in real estate law, including everything from residential and retail projects to commercial developments and industrial parks, office buildings, make him the go-to lawyer for construction and development representation. Morris, who has been with the firm for more than three decades, has been known to refer to himself as a "dirt lawyer" – a tongue-in-cheek way to underscore his expertise in real estate transactions. 
44. Shawn Carlin
Vice President, Gilbane Building Company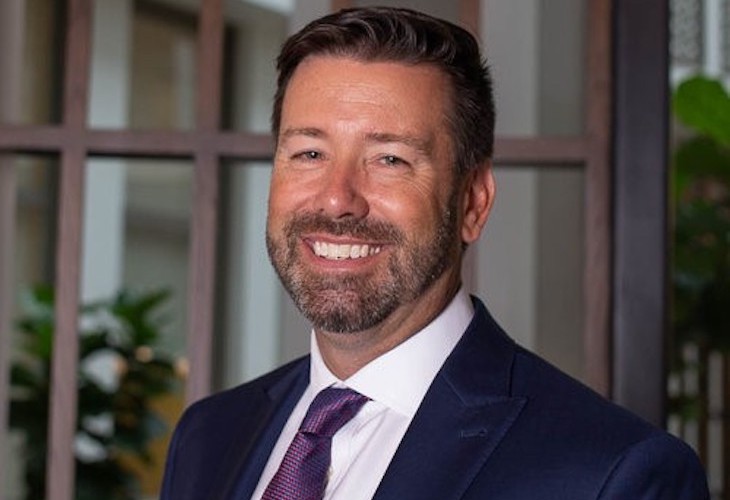 Since 2017, Shawn Carlin has overseen construction projects in Philadelphia and the surrounding area for the privately held Gilbane Building Company, which can trace its roots in construction back to 1870. Recent projects include Live! Casino & Hotel Philadelphia, the Temple University Multi-Purpose Health Science Center, and the University of Pennsylvania's Krishna P. Singh Center for Nanotechnology. Previously, Carlin was a vice president for 21 years at P. Agnes Construction in Philadelphia.
45. Pierce Keating
President, Chair & CEO, Daniel Keating Co.
Pierce J. Keating became president of his family firm, The Keating Company, in 1993, and added the chair and CEO titles in 2006. The Keating Company has been a prominent part of Philadelphia construction projects for more than a century, with Keating serving as the third generation of his family to run it. Recent company projects include the transformation of the Philadelphia Inquirer building into the Philadelphia Public Services Building, the renovation of Dilworth Park, and the construction of the La Salle University School of Business.
46. Brad Molotsky
Partner, Duane Morris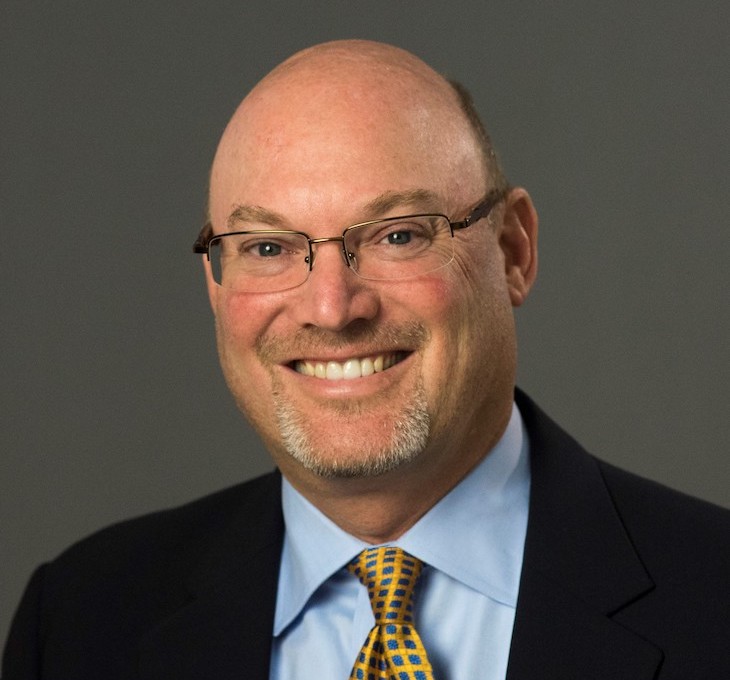 As the head of Duane Morris' Project Development/P3 industry group and as one of the leaders of the law firm's opportunity zones practice group, Brad Molotsky continues his focus on development. Before coming to Duane Morris, where he is a partner, in 2016, Molotsky spent almost two decades at Brandywine Realty Trust in leadership roles. He has been named a national influencer in the Opportunity Zone space by OZ Magazine, General Counsel of the year by the Philadelphia Business Journal, and one of The Legal Intelligencer's Pennsylvania Trailblazers.
47. Connie O'Shea
President, Armor Masonry
For a company dedicated to the restoration and preservation of historic buildings, Armor Masonry Restoration couldn't have picked a better base of operations than Philadelphia. Company President Connie O'Shea, who heads up Armor's general operations, brings more than two decades' experience to her role. As the leader of a Certified WBENC Woman's Business Enterprise formed in March 2013, O'Shea has driven her company's growth and success through the successful completion of projects for companies and institutions like W Hotels, Princeton University, and Pennsylvania Hospital.
48. Stephanie Schmidt
President, Poole Anderson Construction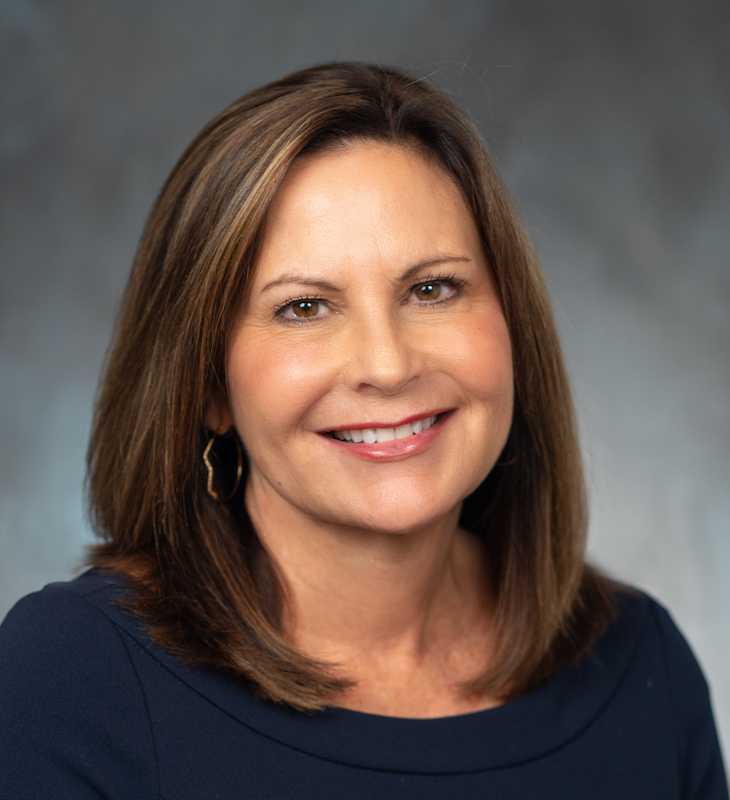 Poole Anderson Construction President Stephanie Schmidt, who has been in the construction industry for nearly 40 years, joined the company in 1999 and was named president in 2010. She is the chair of the Associated Builders and Contractors National Board of Directors, a national trade association representing more than 21,000 member companies. Poole Anderson projects can be found on the Penn State and Bucknell campuses, as well as in health care and commercial real estate.
49. William Cobb
President, Haverstick Borthwick
Celebrating its 100th year in business this year, this Plymouth Meeting-based contractor/construction management company has one of the most experienced teams in Pennsylvania. That includes company president William Cobb, who has more than 50 years of construction experience himself. Cobb's father ran the company until he retired in 1987 – before that, Cobb's grandfather was at the helm – and his brother Arthur is company vice president. Over the years, Haverstick Borthwick has worked with Boeing, Verizon and Merck, as well as neighborhood churches.
50. Kevin Boyle
Business Manager, Ironworkers Local 401
Kevin Boyle started as a representative for Local 401, a chapter of the International Association of Bridge, Structural, Ornamental and Reinforcing Ironworkers, in 1986 and became business manager in 2017. In his role, Boyle supports ironworkers, and in their roles, ironworkers support skyscrapers, bridges and roads across the state through their installation of structural steel and iron. A graduate of Delaware Valley University, Boyle is skilled in negotiations, budgeting, value engineering and customer service. 
51. Maura Hesdon
General Manager, Shoemaker Construction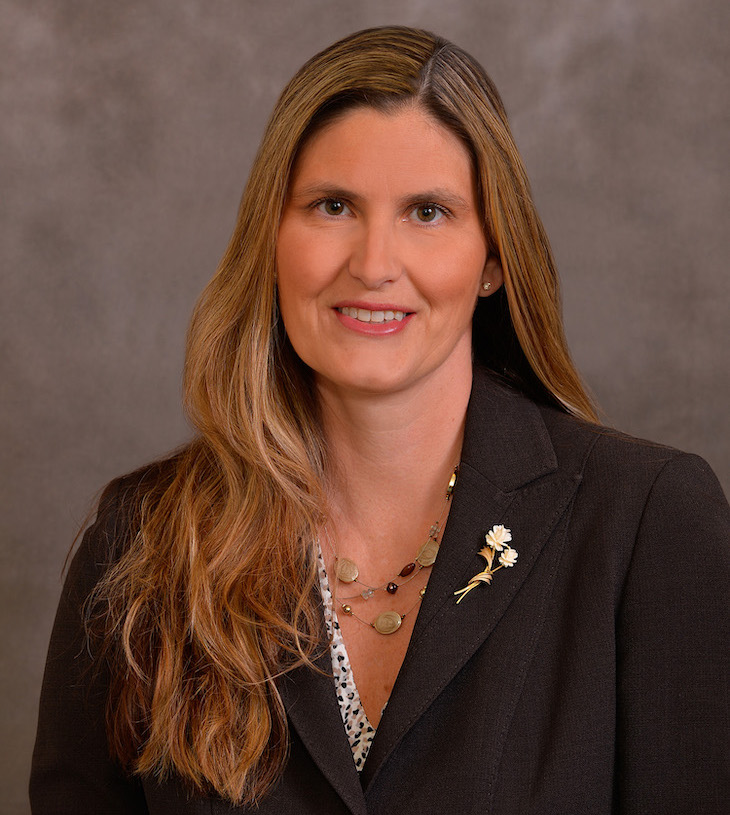 Maura Hesdon joined Shoemaker Construction in 1999 and is now general manager for the company's greater Philadelphia area operations. She has overseen more than $1 billion in projects across all areas of construction, and in her present role, provides executive leadership in all phases of work. Hesdon also serves on the board of directors of the General Building Contractors Association and is one of the founders of MAGIC (Mentoring a Girl in Construction). 
52. Angelina Perryman
Vice President of Administration, Perryman Construction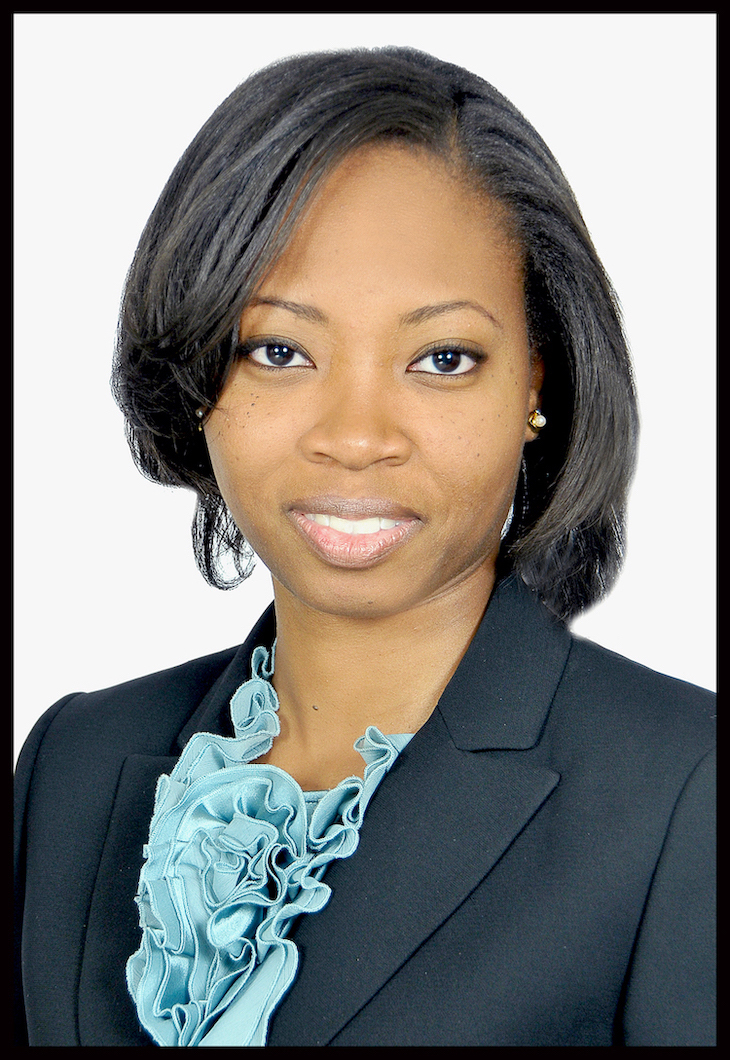 Angelina Perryman is the third generation of the Perryman family to work in the company her grandfather started in Philadelphia in 1954. In her current role, the Temple graduate manages contracts, risk avoidance, human resources, technology and strategic planning. Recent Perryman projects include the Children's Hospital of Philadelphia's Community Health and Literacy Center, the Phillies team store at Citizens Bank Park, parking garages at the Philadelphia Zoo, and parts of the Kimmel Center for the Performing Arts.
53. Kevin Loftus
Founder & President, Loftus Construction
After banking several years' worth of experience being part of high-profile heavy construction projects, Kevin Loftus formed his eponymous construction company in 1994. Almost 30 years later, Loftus Construction has flourished by offering everything from turnkey solutions to preconstruction services to full-bore construction. Loftus has led his firm to win contracts for prominent projects like rehabilitating the oldest bridge in the United States, which resulted in his firm winning an American Society of Highway Engineers Project of the Year award.
54. Blane Stoddart
President & CEO, BFW Group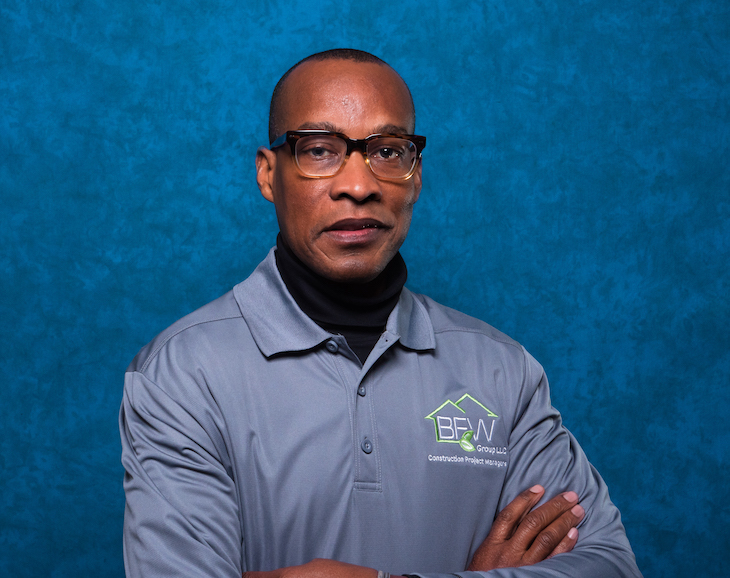 Blane Stoddart's résumé has taken him from the Wharton School to Goldman Sachs to a West Philadelphia community development group to Innova Services. Now, Stoddart works on urban economic challenges and development/equity/inclusion initiatives with EConsult while also overseeing the development company BFW, which he co-founded in 2009 to create sustainable, cost-efficient construction projects. Recent projects include the Mormon Temple in Philadelphia and Penn Medicine's New Patient Pavilion.
55. Clayton Mitchell
Senior Vice President, Real Estate & Facilities, Thomas Jefferson University & Jefferson Health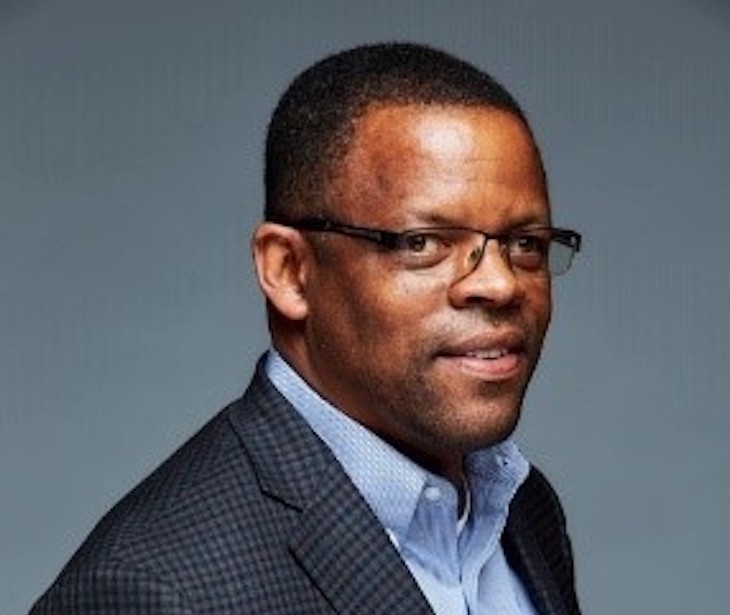 When the coronavirus pandemic created unprecedented stressors for Jefferson Health System and its related academic facilities, Clayton "Mitch" Mitchell was the person charged with leading the digital transformation for work and classes during COVID times. Alongside a staff of 400, he also executed Jefferson's real estate and facilities strategies. At Jefferson, Mitchell uses his degree in civil engineering and his time in the U.S. Navy, where he worked on more than $7 billion in facilities projects.
56. Jon O'Brien
Executive Director, Keystone Contractors Association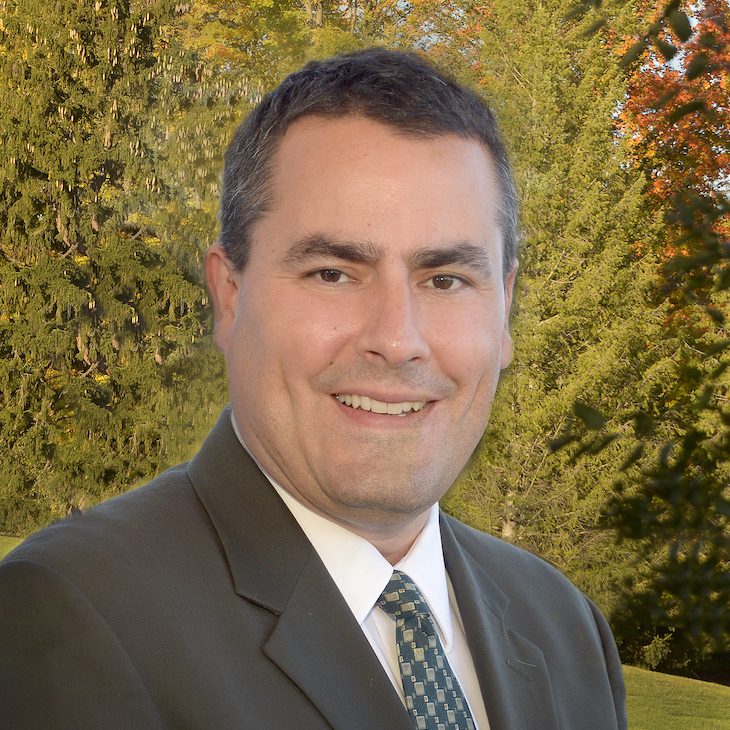 Jon O'Brien heads the Keystone Contractors Association and its more than 100 members dedicated to growing and improving construction in Pennsylvania. O'Brien and the association advocate on issues ranging from opioid awareness and workplace safety to government relations and developing the construction workforce of the future. O'Brien, who has been on the job since 2016, is also responsible for the group's strategic planning and working as a liaison between construction entities and the government. He also co-hosts The Building PA Podcast.
57. David Daquelente
Executive Director, Master Builders' Association of Western Pennsylvania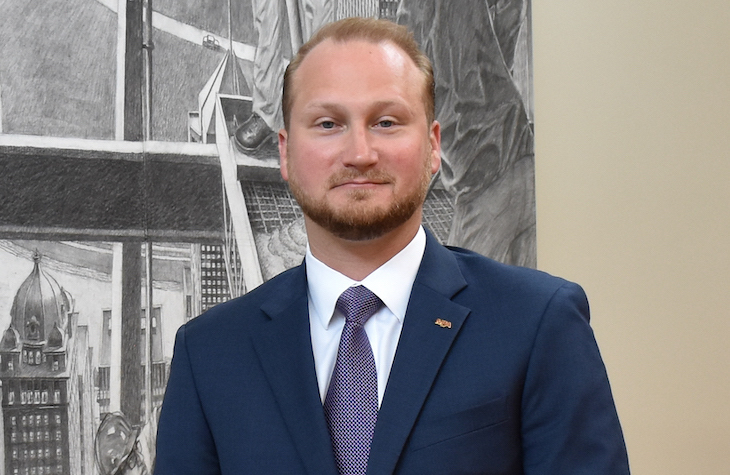 As head of the Master Builders' Association of Western Pennsylvania, David Daquelente serves as a leading voice for construction-related issues while focusing on supporting the commercial construction industry in the region. The association, which dates back to 1886, was recognized a century ago as one of the founding chapters of the Associated General Contractors of America, which now represents more than 33,000 contractors across the country.
58. Tom Melcher
Business Manager, Pittsburgh Regional Building & Construction Trades Council
A member of Iron Workers Local 3 for nearly 50 years, where he also served 13 years as business manager, Tom Melcher became business manager of the Pittsburgh Regional Building & Construction Trades Council in 2018. In addition to his stated goal of supporting, advocating and growing the building trades unions in the western part of the state, Melcher also serves as vice president of the Pennsylvania AFL-CIO and co-chair of the Builders Guild of Western Pennsylvania.
59. George Pegram
Business Manager, Plumbers Local 690
In November 2020, George Pegram, who had long been a business agent for Plumbers Local 690, replaced John Kane (now a state senator representing Delaware County) as its leader. Now in its 91st year, Local 690 represents plumbers working in the heavy industrial, commercial and residential sectors of the construction industry. Pegram oversees all operational aspects of the union, including making sure members complete a 5-year apprenticeship program that mandates more than 1,000 hours of classroom work and 10,000 hours of on-the-job training.
60. Maria Coutts
President, The Coutts Group
As president of the Coutts Group, a Hawley-based, family-owned home builder, since 1995, Maria Coutts has partnered with her husband, Kevin, to make their firm one of the top builders in Northeast Pennsylvania, responsible for building three communities in Pike County and Wallenpaupack Estates in Wayne County. The Coutts Group builds year-round and vacation homes in northeastern Pennsylvania. Coutts, a licensed realtor, was the 2019 president of the Pennsylvania Builders Association.
61. Cathy Sloan
President, Pennsylvania Builders Association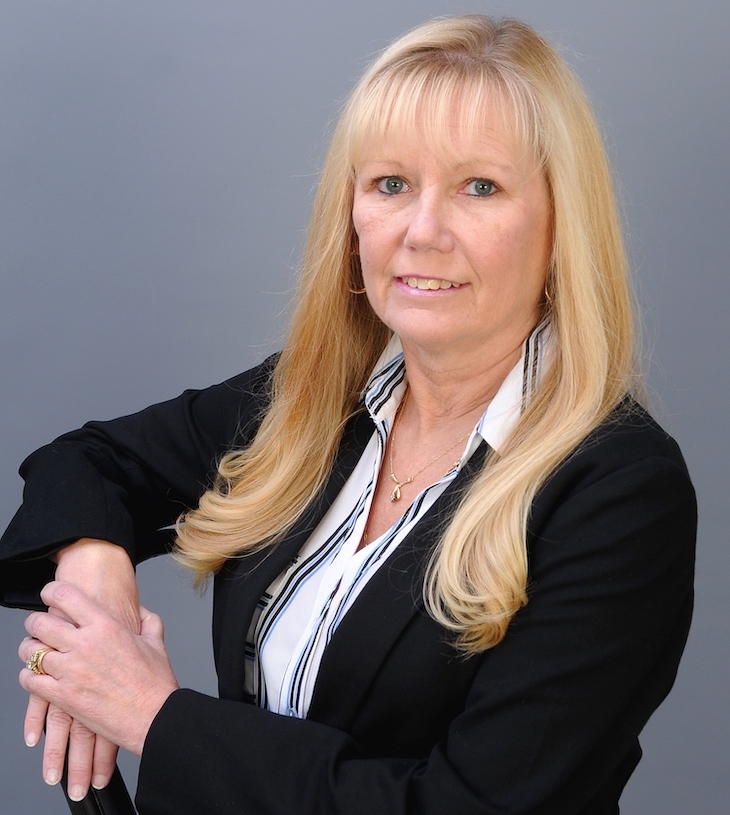 Cathy Sloan has been involved in home building for three decades and became the Pennsylvania Builders Association's 72nd president on Jan. 1, 2022, replacing Cindy Capko. She has stated she will advocate for association members by promoting and protecting the home-building industry through efforts in networking, education, lobbying and membership. Sloan has also served as the head of the Home Builders Association of Berks County since 2017. 
62. Lawrence F. Williams II
Executive Director, Philadelphia Chapter of the National Association of Minority Contractors
While its national parent organization was founded in 1969, the Philadelphia chapter of the National Association of Minority Contractors was begun in 2002, with the goal of advocating for minority contractors in the region. The nonprofit offers networking, education and training events to increase the visibility of its members. As the principal of his own firm, NRM Construction management, Williams, a licensed insurance broker and associate of risk management, uses his expertise for the benefit of his clients and to help minority contractors grow their companies.
63. Angela Vacante
Chief Operating Officer, Bittenbender Construction
After serving in five different positions with Bittenbender Construction since joining the company in 2007, it's safe to say that Angela Vacante has earned her title as COO and partner. As a key part of the Philadelphia region's first 100% female-owned and operated general contracting construction firm, Vacante, who graduated from Temple University's Fox School of Business with a degree in Business Administration and Legal Studies has helped the company increase its annual revenues from $11 million to $70+ million.
64. Eileen Macario
Chief Financial Officer, Target Building Construction
When it comes to dealing with anything and everything financial at Delaware County-based Target Building Construction, the buck invariably stops with Eileen Macario, the company's chief financial officer. From cash flow and reporting requirements to relationships with financial and IT partners, Macario is a key part of the team behind recently completed projects for clients like SAP, M&T, and Citizens Bank.
65. Elizabeth Cervini
Director of Surety Operations, Rosenberg and Parker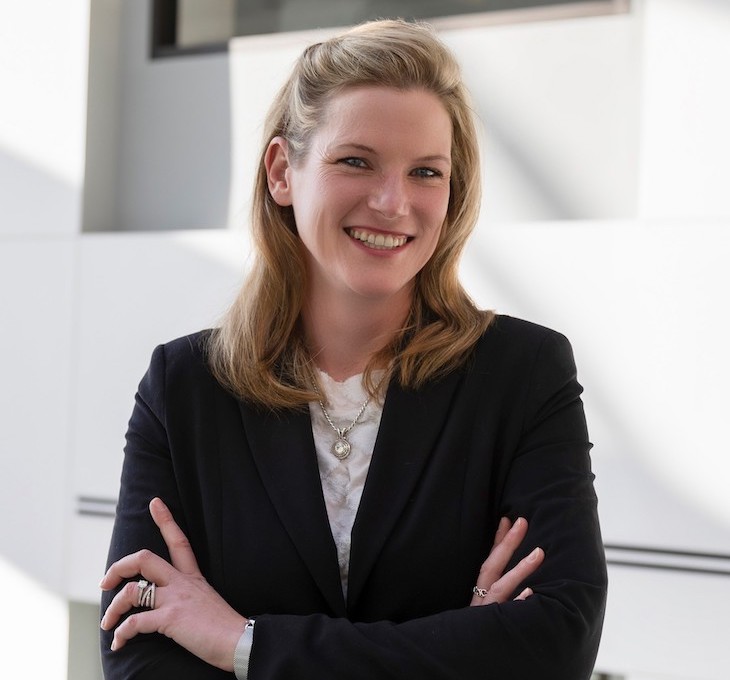 Elizabeth Cervini, the director of surety operations for Rosenberg & Parker, brings more than a decade of experience in surety underwriting to her leadership role with the Delaware County-based surety bond broker: Before coming to the firm, she worked at the largest privately-held surety, International Fidelity Insurance Company. A recent 40 Under 40 honoree by the Construction Financial Management Association, Cervini also served as president of the Philadelphia Surety Association for five years.
66. Lance Claiborne
Director of Industry Relations, GBCA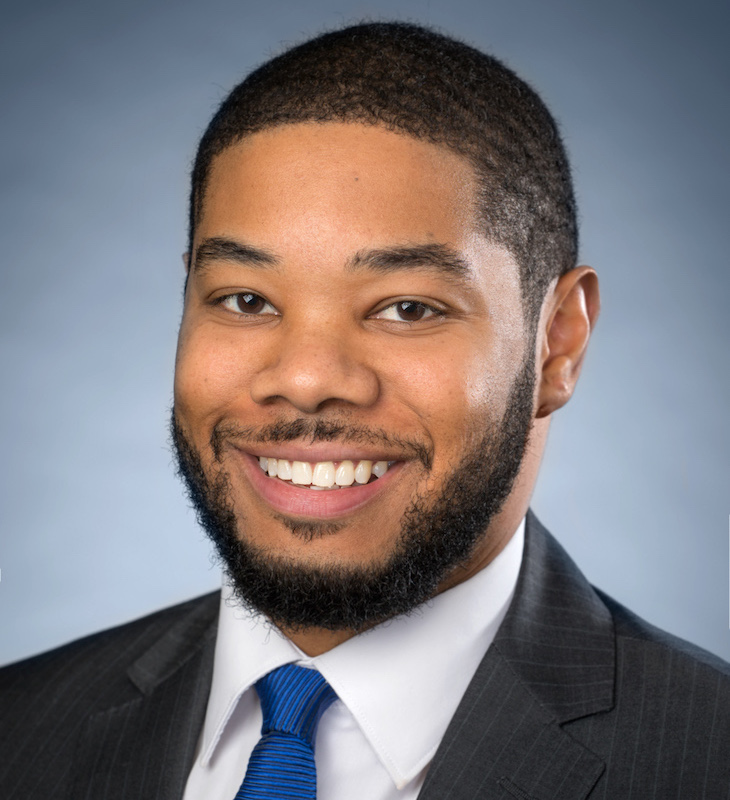 Lance Claiborne, the director of industry relations for the Philadelphia-based General Building Contractors Association, wears a number of hats. He is the organization's go-to answer man for members about politics, labor and association relations. His expertise in government relations – he held a number of positions with the City of Harrisburg – means he is called upon to represent GBCA and its members during interactions with politicians like Philadelphia City Councilmembers. The Carnegie Mellon graduate was a 2019 recipient of the Association Trends Leading Association Lobbyist award. 
67. Elizabeth Baldwin
Chief Code Engineer, Philadelphia Department of Licenses & Inspections
If you want to get a construction project going in Philadelphia, then you will be dealing with Elizabeth Baldwin at some point in the process. Baldwin, who oversees the city's codes for buildings, brings more than 20 years of public-sector experience to her job, including 15 years in Licenses and Inspections. She has a civil engineering degree from Drexel University and serves on the state's Uniform Construction Code Review & Advisory Council.
68. Yael Tacher
Program Coordinator, Greater Philadelphia Hispanic Chamber of Commerce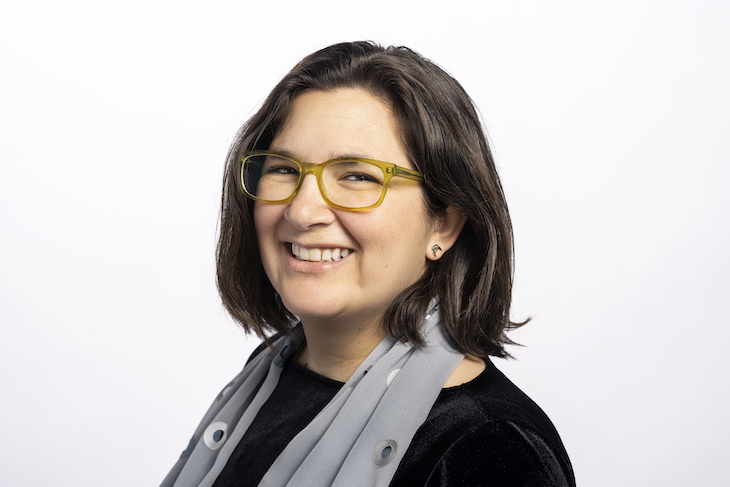 Yael Tacher runs one of the more innovative programs devoted to improving the prospects of minority- and women-owned businesses to win contracts in both the public and private sectors. As coordinator of programs for the Greater Philadelphia Hispanic Chamber of Commerce, Tacher runs the organization's Build Latino initiative, which helps small businesses in the construction industry learn and master the process, as well as connect them with industry leaders in contracts, project management, finance and accounting.
69. Camera Bartolotta & Christine Tartaglione
Chair; Minority Chair
State Senate Labor & Industry Committee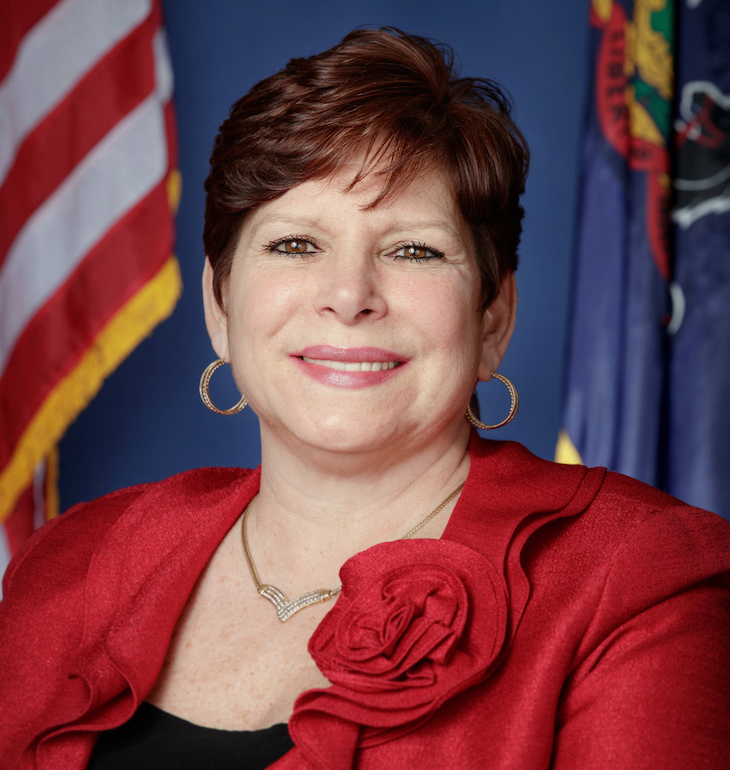 Among the many roles and responsibilities state Sen. Camera Bartolotta has taken on since winning her seat in 2014 has been her appointment to be the chair of the chamber's Labor & Industry Committee. Bartolotta, who represents constituents in Beaver, Green and Washington counties, is joined by her Democratic counterpart, state Sen. Christine Tartaglione, the committee's minority chair. The veteran lawmaker first won election to represent residents of Northeast Philadelphia in the state Senate in 1994. Together, the two work on flashpoint issues like worker's compensation, unemployment compensation, workplace safety, building codes and workforce development.
70. Jim Cox & Gerald Mullery
Chair; Minority Chair
State House Labor & Industry Committee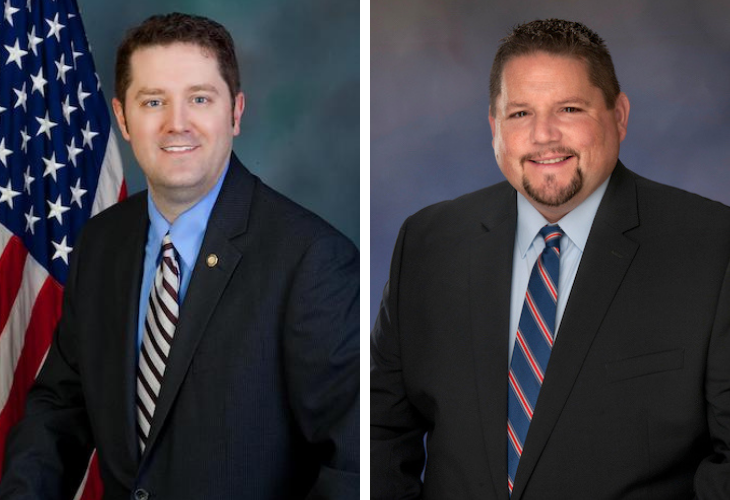 In 2007, State Rep. Jim Cox first took office to serve the people of the 129th Legislative District in the state House of Representatives. In addition to focusing on issues like property tax reform and increasing transparency in the legislative process, since 2019, he has been the chair of the chamber's Labor & Industry Committee, where he oversaw passage of bills that created workforce development initiatives and programs. He shares the committee with Minority Chair Gerald Mullery. Mullery, who is not seeking reelection this year, has devoted his remaining time in office to push for workplace safety, good jobs and strong unions.
71. Jessica Meyers
Owner, JEM Group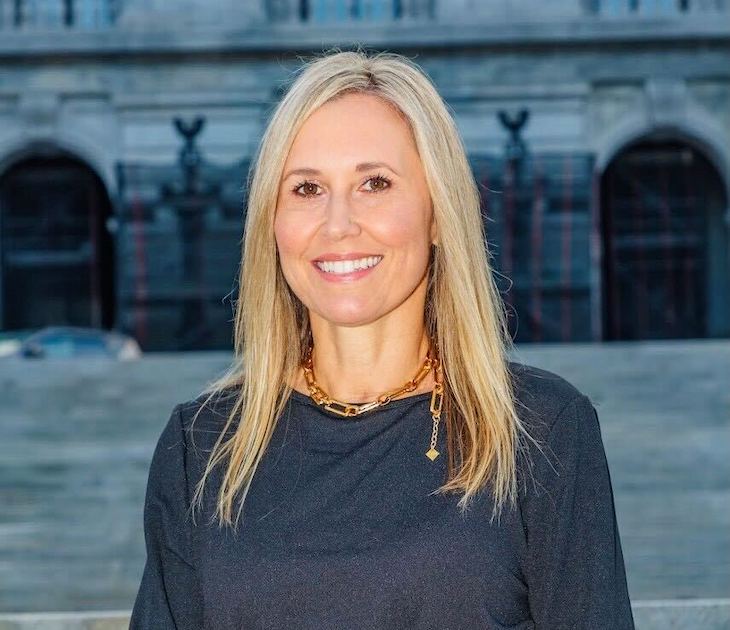 The Camp Hill-based construction services firm JEM Group was founded by Jessica Meyers in 2003 after she spent a decade working for others in the construction industry. Recent projects include the rebuilding of the entrance to Hershey Park, renovations of the Iberian Lounge at the Hotel Hershey and guest room renovations at the Hershey Lodge, exterior renovations to the REI in Mechanicsburg, renovations to I-81 rest stop areas, and a major expansion of the Schaedler-Yesco Distribution Center in Harrisburg.
72. Sean McDermott
Partner, Precision Mechanical
Sean McDermott has been with Precision Mechanical Services since its founding in 2007. McDermott, a partner in the Malvern-based company, which specializes in HVAC, heads efforts on consultation and installation of refrigeration and process piping for sectors like health care, pharmaceutical companies, government agencies and research facilities. Recent clients include the Children's Hospital of Philadelphia, the University of Pennsylvania, Johnson and Johnson, and Bryn Mawr College.
73. Craig Melograno
President, PDM Constructors & Durapods
Since Craig Melograno became president of PDM Constructors & Durapods in 2007, he has focused on expanding the business beyond its origins as a drywall contractor. In 2020, the North Wales-based company was named Engineering News-Record's 2020 Mid-Atlantic Specialty Contractor of the Year. Recent projects include renovations of the Wells Fargo Center common areas, the expansion of the Mount Airy Casino Resort and the expansion of the King of Prussia Mall.
74. Craig Williams
Founder & CEO, Pride Enterprises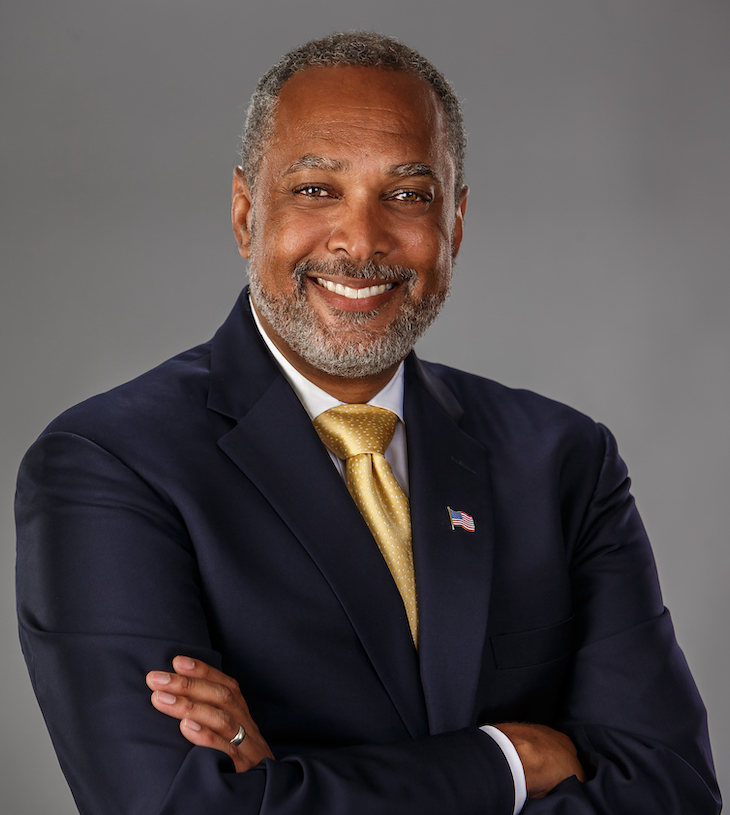 Craig Williams took over and reinvigorated his father's construction business in 1996. Recently, his Norristown-based firm oversaw construction on Cristo Rey Philadelphia High School and worked with Gilbane on building Live! Casino & Hotel Philadelphia. Pride is also involved with Phase III of the Schuylkill River Park Trail and has worked with the University of the Sciences, among others. Pride has a program to ensure that contractors and neighborhood workers are involved with local projects.
75. Ivan Watson
President & CEO, Watson Organization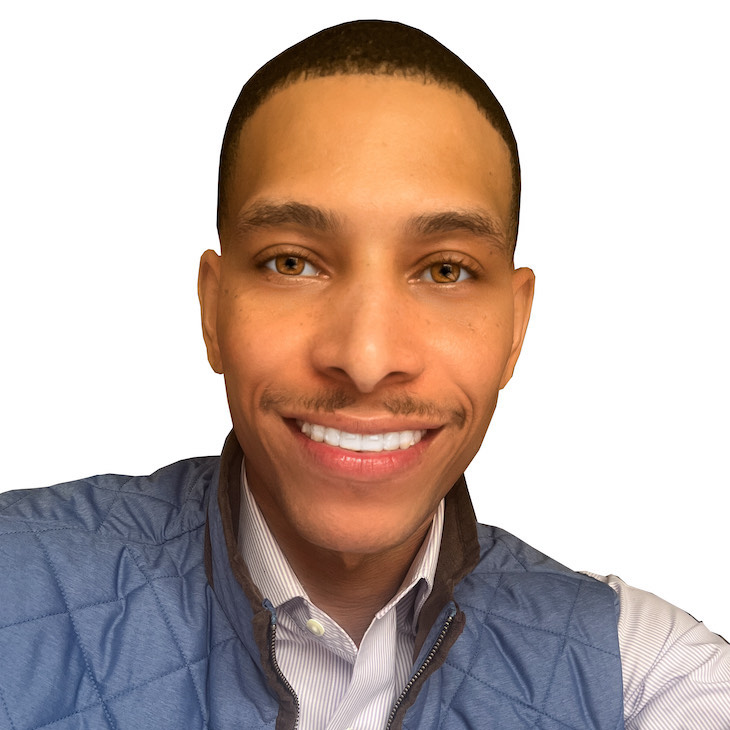 Ivan Watson's minority-owned company made a big move in 2020 when he formed a joint venture with the Pittsburgh-based PJ Dick to create a full-service construction firm for the Philadelphia area. PJ Dick's Exton office will help the Watson Organization grow by drawing on its resources and experience with projects totaling more than $12 billion. Recent Watson clients include Comcast, Citizens Bank Park, Exelon and the University of Pennsylvania.