sponsor content What's this?
Nonprofits
Marcia & David Dix look back at 2022 as co-founders of PACBOB and unveil new plans for 2023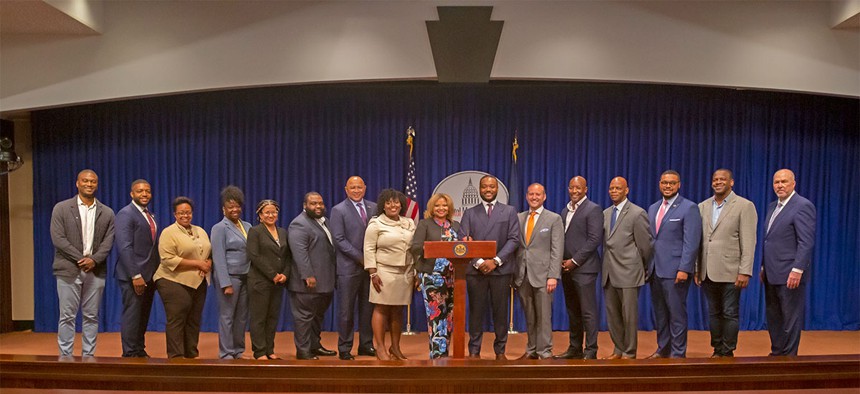 What is the Pennsylvania Chamber for Black Owned Business - PACBOB?
Marcia Perry Dix: David and I created PACBOB to live and breathe as a consortium of Black entrepreneurs across multiple industry tables to work in partnership with ally organizations to economically empower Black owned businesses through entrepreneurial pursuits. It's redefining collaboration; recognizing that "We're Stronger Together!" 
David Dix: Marcia is right. We're trying to break down silos and break down barriers to create the biggest tent possible for Black business to succeed. PACBOB's industry tables will set the tone and direction each year for our members and partners. In just 18 months since announcing the establishment of PACBOB we have been able to conduct two statewide tours of Black Businesses connecting with nearly 1,000 entrepreneurs. 
Hearing directly from business owners on what they need from a statewide organization like PACBOB, has given us the ammunition we needed to continue to build this organization. We are not trying to reinvent the wheel with the establishment of PACBOB, however, we are hoping to fill in the gaps throughout our Commonwealth where there isn't representation for entrepreneurs of color. One of our main tenets will be to work collectively with established organizations and regional chambers to leverage opportunities for all of us.
What was the inspiration to launch a new nonprofit?
Marcia Perry Dix: As social entrepreneurs, we are both driven to make a positive impact in our communities by creating sustainable solutions. This is a mission that we take very seriously and we purposefully have woven this idealogy into everything we do personally and professionally.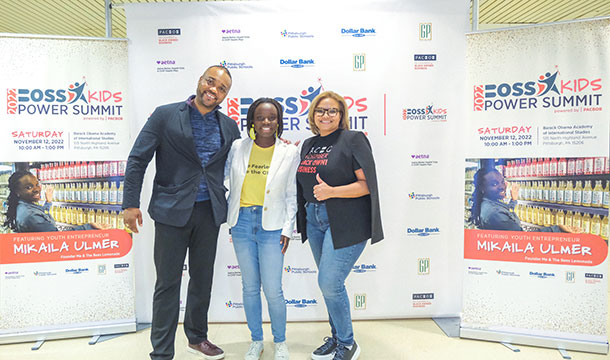 The impact of the COVID-19 pandemic opened our eyes to the communication holes across Pennsylvania and the negative impact it had on businesses like independent daycare centers, hair salons and barbershops. As "entreprenuers with voices" and we wanted to be as vocal as possible to bring attention to the industries that were disproportionately affected by the pandemic. One night we looked at each other and said…"lets go help our people"...and that's exactly what we did and PACBOB was born.
What accomplishments are you most proud of since the inception of PACBOB? 
Marcia Perry Dix:  I'm super proud that we chose quality over quantity when launching PACBOB and more importantly, we wanted to hyperfocus on relationship building initially over pushing out an organization that lacked roots. Being grounded in the community is mandatory for us. For me, I'm most proud of the work we did to launch the Boss Kids Power Summit in Pittsburgh in Q4 2022. With the help of our friends at Pittsburgh Public Schools, BRP Entertainment, Dollar Bank, Aetna Better Health Kids, and the Greenwood Plan, we were able to bring in International Boss Kid, Mikaila Ulmer, Founder of Me & The Bees Lemonade, to inspire young entrepreneurs in the Pittsburgh region. We created Boss Kids to encourage young people to consider entrepreneurship and to dream big to help ward off negative activities and behaviors. We are in the process of looking for our next Pennsylvania city to host the 2023 Boss Kids Power Summit! 
David Dix: We kicked off 2022 disseminating $25,000 in micro business grants to Pennsylvania Black owned businesses from around the Commonwealth thanks to our friends at The Giant Company. 
In September, we convened and launched the Pennsylvania Black Mayors Alliance (PBMA) with the 22 Black Mayors throughout the Commonwealth so that they may take a collective approach at solving their city's challenges and establishing a prosperous pathway for their citizens. The event was hosted by PACBOB, Mayor Ed Gainey of Pittsburgh and Wanda Williams of Harrisburg. A special shoutout to Senator Casey for stopping by to greet everyone.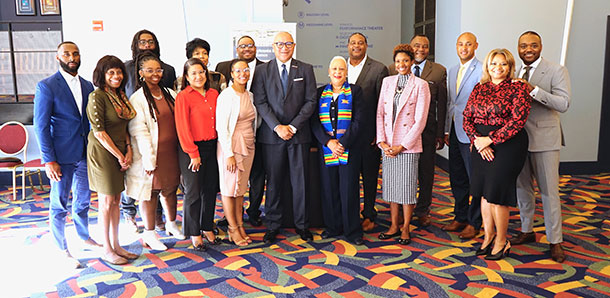 During Pennsylvania Society weekend, we hosted our first event in collaboration with the Candian Consolate General Office in New York City called "Canada Celebrates Pennsylvania!". It was an outstanding reception that was an inclusive mix of entrepreneurs, legislators, community leaders and non profit organizations from throughout the Commonwealth coming together to celebrate Pennsylvania. Carrying that momentum into the new year, We are excited about what 2023 has in store and can't wait to share details for this year's Pennsylvania Society event.
In 2023, we are focused on building the foundation and infrastructure of PACBOB, fundraising, building a new alliance for Black educators and developers, and hosting a formal launch event. PACBOB started the year partnering with the Pa Legislative Black Caucus and PLBC Foundation to host a series of events around the Inauguration to much success.  We've already got a full plate and can't wait to share all that's in store for 2023 and beyond.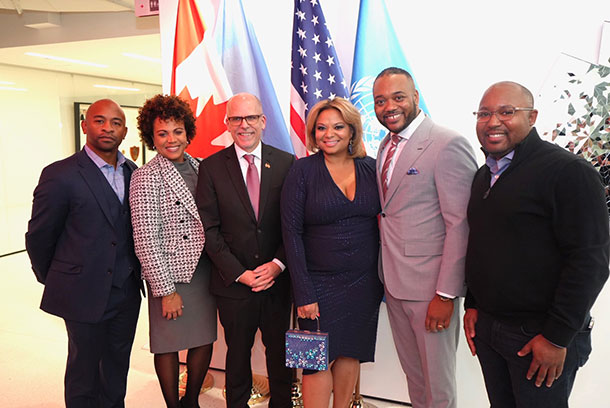 What has Governor Shapiro done in the short term to demonstrate his commitment to Black owned business? 
David Dix: Both Marcia and I are encouraged by the early administrative moves from our new Governor and Lt. Governor. Governor Shapiro didn't waste any time establishing and signing executive orders to improve the way business is done in Pennsylvania.  Pacbob is most encourged by Gov. Shapiro signing Executive Order 3, to improve Commonwealth licensing, permitting and certification processes. This type of order directly impacts the work of PACBOB partner, the PA Professional Image Alliance, that includes over 300 barbers and hair stylists garnering them the much needed resources and support coming out of a pandemic that nearly decimated their industry. This is the type of work that makes me proud to be a Pennsylvanian and one of the main reasons we launched PACBOB. 
For more information about PACBOB and to schedule meetings to learn how to support programming go to PACBOB.com.