Winners & Losers
This week's biggest Winners & Losers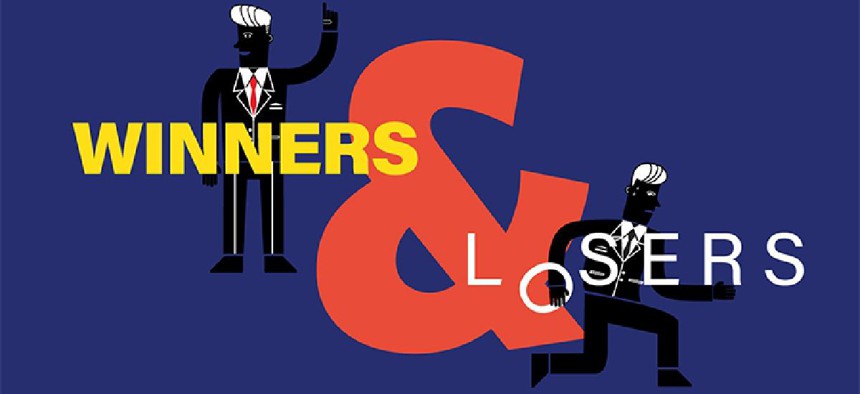 News is typically hard to come by as the holidays get closer, as governments at both the city and state levels grind to a holiday-induced halt. But one very important figure got good news this week: Old Saint Nick himself! That's right, Santa Claus and his nine reindeer received the go-ahead from state officials, receiving a Certificate of Veterinary Inspection and Permit to Ship, which allows Father Christmas and his crew to fly and land throughout the state. Don't believe us? Here's the documentation from State Veterinarian Dr. Kevin Brightbill to prove it.
Scroll down for this week's winners and losers!
WINNERS:
Jim Rigby -
There's nothing like treating your family for the holidays, but State Rep. Jim Rigby is taking the giving spirit to another level this year. Rigby was recently selected as the donor match for his brother, WJAC News Anchor Tim Rigby, who will be undergoing his second kidney transplant. Jim Rigby was upset he wasn't a match for his brother the first time around, but now, he's given the chance to present a priceless gift.
David McCormick -
A hedge fund executive expected to join the race for the U.S. Senate is already getting backing from some of former President Donald Trump's top advisors. David McCormick, who is married to former national security official Dina Powell and was considered for posts at the Treasury Department and Pentagon, has the likes of Hope Hicks and Stephen Miller helping out his campaign. McCormick's entrance into the race is only going to spice it up more.
Kevin Kile -
You can … bet … that Kevin Kile is having a good week this week. As the director of sports wagering operations for the Pennsylvania Gaming Control Board, Kile oversees sports wagering in the commonwealth, which saw major gains last month. The state pulled in more than $63 million in revenue from sports wagering in November, a 70% increase from November 2020, when sports wagering brought in roughly $37 million in revenue.
LOSERS:
Andrew Lewis -
State Rep. Andrew Lewis might get some nice gifts in the days to come, but he'll also find a veto in his stocking after Gov. Tom Wolf rejected his legislation that would have required Pennsylvania schools to post curriculum materials online. Wolf said curriculum materials can already be viewed upon request, and that the bill would "politicize" what is taught in classrooms. Lewis called the veto "infuriating" and said parents will still have to "jump through hoops" to access curriculum information as a result.
Jennifer Riley -
A significant blow was dealt to advocates' efforts for victims' rights this week after the State Supreme Court ruled that Marsy's Law cannot be approved into law under a single measure. The justices determined that the 15 provisions in the constitutional amendment, which was approved by nearly three-quarters of voters in 2019, were too broad to be upheld as one amendment. Jennifer Riley, executive director from Marsy's Law for PA, said they're "disappointed," but efforts will continue to ensure victims' rights are protected in the commonwealth.
Nicholas Douglas -
Controversy surrounds a constable-elect in Allentown on whether he's eligible to take office. Nicholas Douglas, a successful write-in candidate in the November election for constable in the city's 12th Ward, had a petition filed against him by Lehigh County District Attorney Jim Martin stating that Douglas' criminal history should make him ineligible. Martin, who says Douglas has multiple out-of-state convictions, noted that Douglas was charged with impersonating a police officer and is currently in violation of his probationary supervision in Michigan.