Winners & Losers
This week's biggest Winners & Losers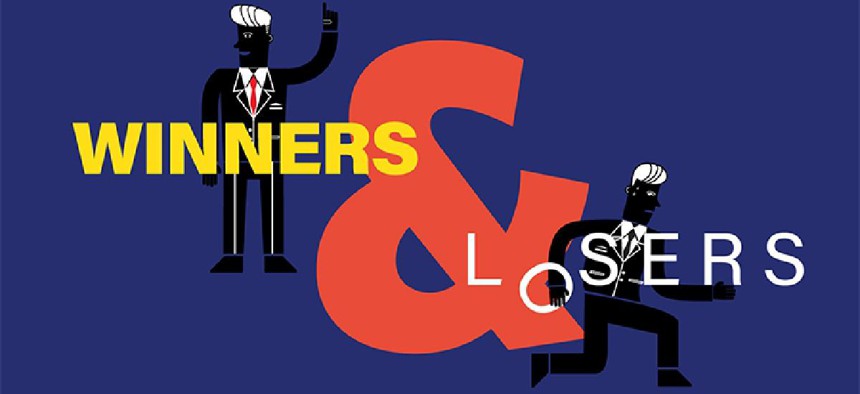 It's that time of year where Santa's in need of little helpers. No, not elves. Tax credits! As labor shortages have hit the North Pole, state Rep. Jonathan Fritz wants to help malls across the commonwealth. The Wayne County Republican says he's introducing legislation to provide a small tax credit to those hiring or working as Santas during the holiday season. The shortage could turn 'Santa Baby' into Santa, maybe? That's not all, as we have a few Pennsylvanians who got themselves on the nice list, and a few that will likely be getting coal in their stockings. 
Scroll down for more of this week's winners and losers!
WINNERS:
Neeli Bendapudi -
Neeli Bendapudi will forever be etched into Penn State history when she takes the reins at the central Pennsylvania university next year, as she will be the first woman and first person of color to lead the university in its history. Bendapudi is currently president of the University of Louisville and received no opposition from university trustees, according to PennLive.
Amanda Holt -
Amanda Holt is mapping out quite a path for herself. A former Lehigh County commissioner and a prominent redistricting reform advocate, Holt's submitted congressional map was chosen by House Republicans as a starting point for the state's next congressional map. The decision marks a major shift in how political maps are drawn in the state, with politicians historically the ones in charge of drafting the state's congressional and legislative maps. There's still a bit of a way to go until a map is finalized, but it's a historic moment for Holt, nonetheless.
Elizabeth Hirz -
Elizabeth's making Hirz-tory. The First Assistant District Attorney in Erie is set to become the county's first woman to hold the office of top prosecutor as District Attorney Jack Daneri is stepping down. Hirz, Daneri's first assistant DA and a prosecutor in the office for more than 19 years, is the hand-picked successor in Erie County. She will take over the office for the remaining two years of Daneri's term and plans to run for a full-term in 2023.
LOSERS:
Marty Nothstein -
A former chair of the Lehigh County commissioners, GOP congressional nominee and Olympic gold medalist, Marty Nothstein was arrested this week on criminal trespassing, stalking and defiant trespass charges after he allegedly stalked a woman with whom he had a six-year affair, according to The Morning Call. Nothstein is accused of driving past the woman's home, entering it while she wasn't present and sending anonymous letters to her and her boyfriend, among other allegations.
Michael Rashid -
Now the former Philadelphia Commerce Director, Michael Rashid resigned from his role Sunday after reports surfaced that he made anti-Semitic remarks and verbally abused his staffers. Rashid's resignation also comes following the departures of several senior department leaders and staffers, some of whom blame Rashid's behavior as the reason they left. The department, which is supposed to employ about 50 people, had 19 vacant positions as of last week. It's safe to say a lot of the city's departments are in need of a culture change.
Keith Dougherty -
Keith Thomas Dougherty was found guilty of threatening federal and state judges, the U.S. Attorney's Office announced this week. Dougherty was found guilty of sending threatening messages to judges in 2017, 2019 and 2020. The trial revealed Dougherty threatened to "bash" skulls and do an "ISIS style beheading" in letters and emails directed at judges and magistrates. With him trying to intimidate state, federal and circuit court judges, you could say it was a triple threat.