Winners & Losers
This week's biggest Winners & Losers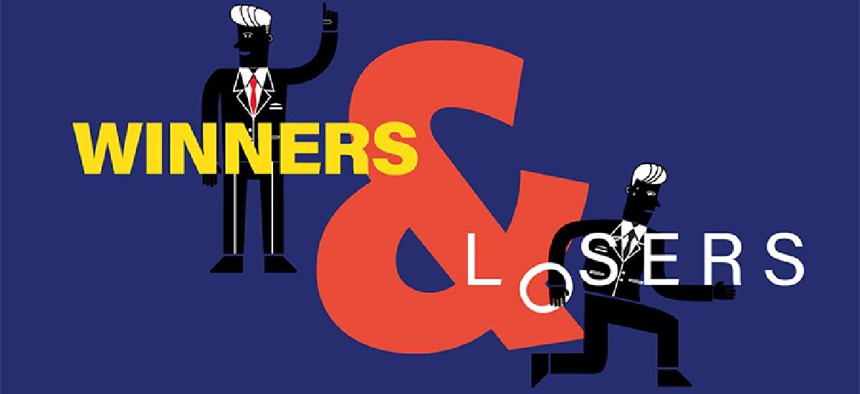 We all got upset about the mail from time to time. Last year, mail delays even made it into the nation's political conversation leading up to the presidential election. But no matter the length of the delay – no matter what the issue is – that doesn't justify the actions of one Lehigh Valley woman who is now in jail after firing a BB gun inside her local post office. The lesson here? Maybe don't bring your Red Ryder with you to a government building the next time you're bummed that your mail is a little late.
Scroll down for more of this week's winners and losers!
WINNERS:
Malcolm Kenyatta -
With the election cycle in full swing, endorsements are coming into view, too. State Rep. Malcolm Kenyatta, the U.S. Senate candidate, picked up a big union endorsement this week from SEIU Pennsylvania. The labor group represents 80,000 workers from health care to food service. Kenyatta has also received endorsements from the Working Families Party and the American Federation of Teachers.
Arianna Freeman -
With the help of President Joe Biden, Arianna Freeman is saying "thank u, next" job. Biden nominated Freeman, a managing attorney with the Federal Community Defender Office for the Eastern District of Pennsylvania, to the U.S. Court of Appeals for the Third Circuit. Freeman will be the first woman of color to sit on an appellate bench and will help oversee cases in Pennsylvania, New Jersey, Delaware and the Virgin Islands.
Jeff Coleman -
Republican lieutenant governor candidate Jeff Coleman scored a surprising endorsement this week when former pardons secretary Brandon Flood suspended his campaign, choosing to back Coleman instead. Flood, who recently underwent a heart transplant, said Coleman shares his vision "of making a commitment to wholesale criminal justice reform" and that Coleman will strive to work across the aisle.
LOSERS:
Devon Smith, Sean Dolan and Brian Devaney -
Three Sharon Hill police officers were charged this week in connection with the shooting death of 8-year-old Fanta Bility that took place at a high school football game in August. The tragedy occurred when two teens opened fire at each other during a dispute outside the game, and Smith, Dolan and Devaney fired back, striking four people nearby. Bility, one of the spectators, was struck by a stray bullet and died from her injuries. The three officers were charged with one count of voluntary manslaughter, one count of involuntary manslaughter and 10 counts of reckless endangerment.
Larry Krasner -
Raise your hand if you thought there would be impeachment talks this week. We bet Philadelphia District Attorney Larry Krasner didn't. Krasner and others were caught off guard this week when state Senate President Pro Tempore Jake Corman issued a letter calling for Krasner's impeachment. The letter asserts that Krasner's failed policies have directly resulted in the increased violence in the city. With the primary elections coming up, expect more fingers to be pointed back and forth at each other across the state.
Bobby Henon -
After being convicted of conspiracy and fraud charges in a federal bribery trial back in November, Philadelphia City Council member Bobby Henon resigned from office on Thursday, ending his career in public office. Henon's sentencing is set for February, so this is likely not the last time you'll hear of the Philadelphia politician. Maybe he'll have a union job waiting for him after this is all said and done?