Winners & Losers
This week's biggest Winners & Losers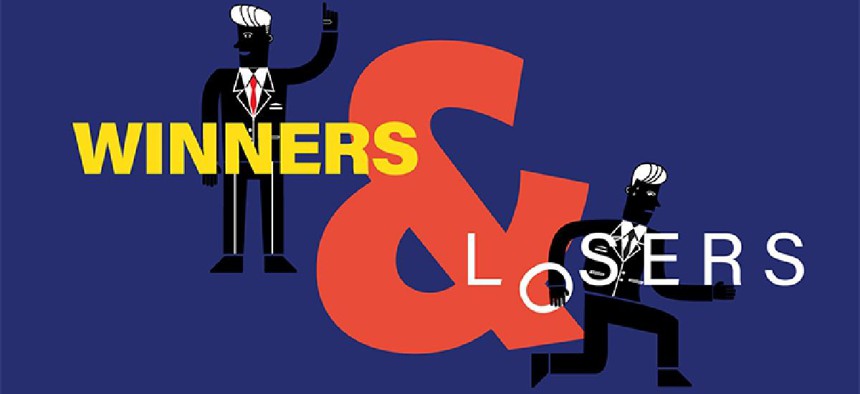 It was debate week in Pennsylvania, and typically with debates comes a lot of noise. However, the silence from candidates who failed to show was just as deafening – ridding Pennsylvanians of an opportunity to get to know the political hopefuls vying to be their next governor and U.S. senator, respectively. The absence of U.S. Senate candidates like Dr. Mehmet Oz, Carla Sands and David McCormick was even more pronounced, as those candidates avoided an opportunity to clear the air about questions surrounding their residency.
 
Scroll down for this week's winners and losers!
WINNERS:
Kevin Hart, Meek Mill & Michael Rubin -
This group of powerful Philadelphians made the news this week for making a $15 million donation that will benefit 110 area schools serving disadvantaged students. The funds donated by the comedian, rapper and Sixers limited partner will go to private and parochial schools to cover tuition costs for low-income students to enroll. Shoutout to the "Dreams and Nightmares" rapper for helping kids' dreams come true.
Matt Dowling -
State Rep. Matt Dowling returned home this week after a serious crash last October left him hospitalized with "significant trauma." In a Facebook post this week, Dowling said he will begin in-home physical rehabilitation and work remotely as he continues to heal. We wish nothing but the best for Dowling as he continues to recover!
M. Elizabeth Magill -
The University of Pennsylvania named its third consecutive female president Thursday, choosing M. Elizabeth Magill to replace Amy Gutmann. The current provost of the University of Virginia, Magill is taking the reins as Gutmann is set to be confirmed as President Joe Biden's ambassador to Germany. Magill, who also previously led Stanford's law school, will begin her duties overseeing the city's largest private employer July 1.
LOSERS:
Cindy Bass -
The redevelopment mess that has surrounded the Germantown YWCA, one of the first racially integrated Ys in the country, has reached a breaking point for many local residents. A community group has filed a complaint against City Council member Cindy Bass alleging she abused her power and that men there on her behalf "incited physical threatening behavior" to hijack the December meeting regarding the building's uncertain future. I doubt even the Village People would think this is fun.
Mark Pinsley -
Lehigh County Controller Mark Pinsley is eating his words this week after suggesting that a new state legislative map could turn the Allentown and Bethlehem areas into a "ghetto." Pinsley said his remarks were taken out of context, but the Lehigh Valley Democrat is facing backlash from members of his own party, who said the comments are "hurtful" and show a "lack of empathy" from the county controller.
Amy Wax -
While one University of Pennsylvania name is reaching new heights, another has reached a new low. Law School Professor Amy Wax came under fire this week for xenophobic comments directed toward Asian immigrants, including one stating that an influx of "Asian elites" coming to the U.S. is problematic. The dean of the law school condemned the remarks, as did state Sen. Anthony H. Williams and other local officials who called for the school to take action against her during a press conference Friday.