Winners & Losers
This week's biggest Winners & Losers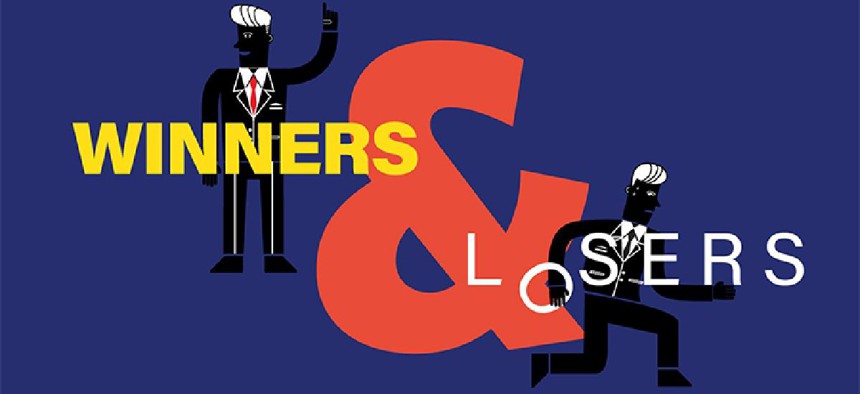 The new year means one thing in Harrisburg: That's right, the Farm Show. Thursday, the Farm Show revealed its butter sculpture depicting rural and urban farmers uniting in honor of this year's theme, "Harvesting More." The 2022 sculpture uses more than 1,000 pounds of butter not suited for consumption, and it will be recycled into energy at the Reinford Farm in Juniata County after the show ends. That's not the only savory news we have this week, however, as our winners also include a Lamb and a Shank. 
Scroll down for this week's winners and losers!
WINNERS:
Conor Lamb -
U.S. Rep. Conor Lamb picked up a major endorsement this week from the Philadelphia Building & Construction Trades Council, which includes more than 30 labor unions in the southeast region. For a candidate from Western Pennsylvania, connections to the state's largest city are critical in gaining Democratic support. Philadelphia doesn't like to praise the western part of the commonwealth much, so this is a big step for Lamb to set himself apart from the crowded field.
Eugene DePasquale -
Former Pennsylvania Auditor General Eugene DePasquale may not be in public office anymore, but the former congressional hopeful found himself back in the headlines this week after he intervened in a viral fight at the Peach Bowl and protected a woman who got caught in the scuffle and fell to the ground. It was a laudable move to intervene from the former state official, who said that besides the fight, he enjoyed his time at the Peach Bowl.
Brian Shank -
Republican Brian Shank will have a little extra authority this year as a member of Erie County Council. Shank was named chairman of the council this week after his colleagues voted 4-3 to elect him. He vowed to work in a collaborative manner with other commissioners regardless of their party affiliation. Shank isn't the only one with a new position this year, as the county also welcomed a new county executive and three new council members.
LOSERS:
Zachary Cohen -
The court case that will likely decide a close Lehigh County judge race took a turn for Democratic candidate Zachary Cohen. A divided appeals court ruled Monday that vote-by-mail ballots returned without dates in Lehigh County should not be counted. The decision reverses a county judge's decision, and Cohen is expected to appeal to the Supreme Court. As Republican David Ritter leads Cohen by just 74 votes, the court ruling will be a decisive moment for not just this race but future elections as well.
Keith Veverka -
Pennridge School District has had its fair share of controversy over the last year. Even though we're in 2022, that hasn't changed. District administrator Keith Veverka, who supervises social studies classes, wrote to teachers this week telling them not to talk about the Jan. 6 insurrection with students. The email instructed teachers to answer students' questions with responses stating the investigation is still ongoing and "distance must pass" before it can be interpreted. Of the 62 Pennsylvanians arrested in relation to the riot, at least six have been from Bucks County, the school district's home.
Anthony Nero -
Eagleville resident Anthony Nero could face up to 15 years in prison after he fired three shots at a Montgomery County Democratic Party office last year. Nero pleaded guilty to the charges this week and has blamed his actions on heightened political tensions resulting from COVID-19 and his beliefs that the 2020 general election was stolen. He'll be sentenced in April, and federal prison could be in his future.