Winners & Losers
This week's biggest Winners & Losers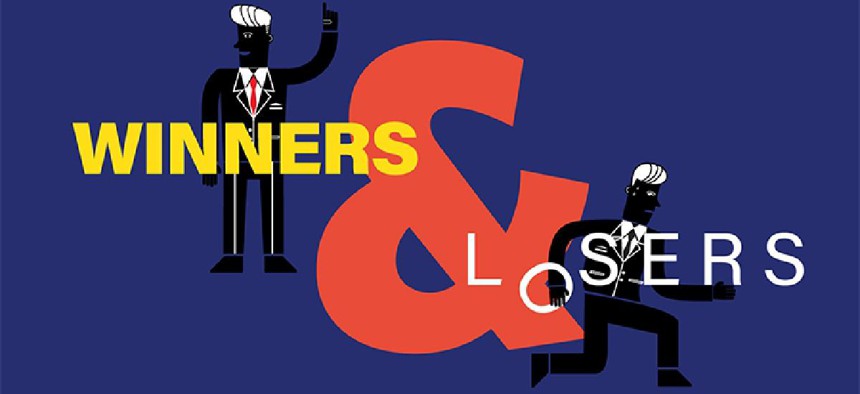 Something to ruminant on: Three rogue cows gave new meaning to the state's Moo-ve Over Law this week, with a mini-herd disrupting traffic on 1-81 in Cumberland County, causing lanes to be closed in both directions. The case of bovine intervention occurred after three cows fell off a trailer, resulting in minor injuries – to the cows, that is. Pennsylvania State Police later got a handle on the situation after corralling the cows into a fenced area, bringing an end to an udderly ridiculous chain of events. Perhaps the troopers will get an invite to some celebrity Farm Show activities next year since they've shown they can keep calm when the steaks are high.
Scroll down for more of this week's winners and losers!
WINNERS:
Carrie Lewis DelRosso -
Freshman state Rep. Carrie Lewis DelRosso now has a major political ally on her side as she seeks the Republican nomination for lieutenant governor. DelRosso was endorsed by the Commonwealth Partners Chamber of Entrepreneurs, which has a ton of political cash at its disposal thanks to its affiliation with Jeffrey Yass, a billionaire donor from the southeast. The endorsement likely gives DelRosso an instant cash advantage heading into the spring.
Alison Beam -
The former Pennsylvania Secretary of Health is moving from one major health care player in the commonwealth to another. Alison Beam, who stepped down from her DOH role at the end of last year, has been named chief government relations officer at the University of Pittsburgh Medical Center. Beam, who received a law degree from Drexel University and an undergraduate degree from Penn State, will now go even farther west as she takes over for Scott Baker, who held the UPMC position for the past decade.
Brig. Gen. Maureen Weigl -
The commonwealth's Department of Military and Veterans Affairs got some national recognition in Washington, D.C. Brig. Gen. Maureen Weigl accepted an Abraham Lincoln Pillars of Excellence Award from the U.S. Department of Veterans Affairs on behalf of DMVA for its work on the PA VETConnect initiative. Weigl said the award validates all the work that goes into the outreach program, which helps DMVA connect with veterans and provide them with needed resources.
LOSERS:
Dr. Mehmet Oz, Dave McCormick & Carla Sands -
There was a debate held for the GOP candidates running for U.S. Senate in Pennsylvania this week – but these three were nowhere to be found. Oz, the celebrity physician, cited a scheduling conflict, McCormick skipped because Oz didn't attend, and former U.S. Ambassador to Denmark Carla Sands also didn't show – but challenged McCormick and Oz to a separate debate for some reason.
Susan Wild -
There are plenty of winners and losers this week, all thanks to the new congressional map picked by the state Supreme Court. One incumbent whose reelection effort just got harder is U.S. Rep. Susan Wild. The Lehigh and Northampton County Democrat will be doing battle in an even more conservative district as she faces reelection, with the new 7th District including Carbon County. The pressure is on her as Republican leaders look to take back the U.S. House majority.
Bob Bolus -
The Freedom Convoy made its way out of Pennsylvania – in a fashion. Scranton businessman Bob Bolus and local critics of President Joe Biden – a Scranton native, no less – organized a truck protest trek to D.C. in an attempt to replicate the efforts of the Canadian blockade. The Bolus brigade came up short, however, as the convoy had trouble enlisting even a dozen vehicles to take part. Looks like the truck stops here.