Winners & Losers
This week's biggest Winners & Losers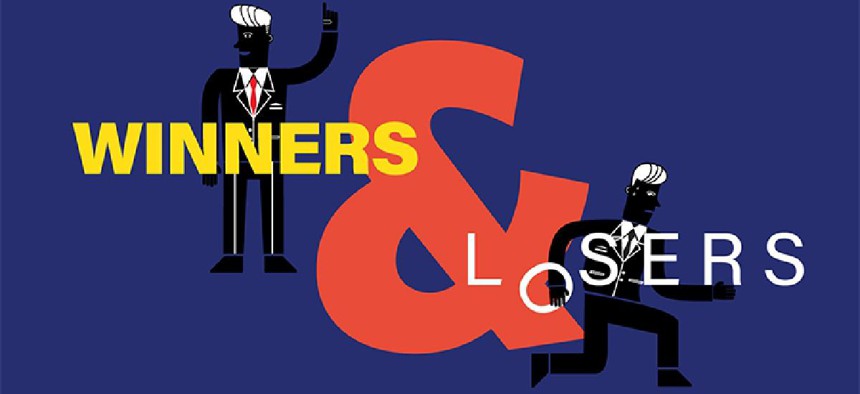 Bees are disappearing at an alarming rate, but not normally like this. Roughly 60,000 Giant bees were reportedly stolen from a central Pennsylvania grocery store's headquarters – not large bees, but normal-sized bees owned by The Giant Company. The grocery chain sent out an alert this week after three beehives were stolen from their headquarters in Carlisle late last month. The Giant supply chain may be feeling the sting from those missing hives, but they're not the only ones hurting this week. In the past week alone, we've seen one Senate candidate get a nice honeypot from a super PAC and the only Democratic queen in the race get forced out. 
Scroll down for more of this week's winners and losers!
WINNERS:
Rob Mercuri -
Bipartisanship can be a sight for sore eyes in Harrisburg. We saw some of that this week with the passage of mortgage legislation sponsored by state Rep. Rob Mercuri, an Allegheny County Republican. The new legislation, which originated from complaints when businesses were restricted at the beginning of the pandemic, eliminates the requirement for mortgage brokers to work out of a licensed location that buyers must visit.
Conor Lamb -
U.S. Rep. Conor Lamb has entered 2022 in a strong position. The U.S. Senate candidate came close to receiving the state Democratic Party's endorsement last month, had more than $3 million in the bank heading into the new year, and this week, he earned the support – and financial backing – of a super PAC tied to political strategist James Carville. Buckle up, folks. The Democratic primary race for U.S. Senate in Pennsylvania is about to heat up.
Seth Grove -
State Rep. Seth Grove may have one more chance for his proposed congressional map to become reality. After the proposal – contained in H.B. 2146 – was vetoed by Gov. Tom Wolf, Commonwealth Court Judge Patricia McCullough recommended that the state Supreme Court choose the map as the state's next congressional redistricting plan. Whether the state's high court chooses to do so is a different question, but Grove's bill now has one last chance to make a lasting impact.
LOSERS:
Val Arkoosh -
Dr. Val Arkoosh, a physician and one of the few female Democratic Senate candidates, announced she is dropping out of the race. A Montgomery County commissioner, Arkoosh struggled to keep up with other candidates in fundraising and it came to a head last month when she received just 17 out of about 300 votes among Democratic activists that looked to give a party endorsement. Her exit leaves three men at the front of the Democratic pack in the race for U.S. Senate.
Kerry Benninghoff -
State House Majority Leader Kerry Benninghoff controls the calendar in the House, and has so far opted against holding a vote on legislation that would ban state lawmakers from being able to receive unlimited gifts – a practice currently allowed under state law. Benninghoff faced pressure this week from March on Harrisburg activists, who protested outside his Capitol office in support of a gift ban. It's still unclear whether Benninghoff decides to take action on the ethics reform or let the status quo continue.
Mark Ornstein -
Mark Ornstein was set to testify this week as a witness for legislative leaders in the state's landmark school funding trial, but it was ultimately not to be after Dan Cantor, an attorney for the petitioners, pointed out that certain portions of Ornstein's expert report were allegedly copied from other sources without citations, according to a report from LNP. Put another way, Cantor said they were plagiarized. Ornstein was eventually withdrawn as a witness from the case, ending the day's court session earlier than expected. I guess English teachers fixate on citations for a reason.