Winners & Losers
This week's biggest Winners & Losers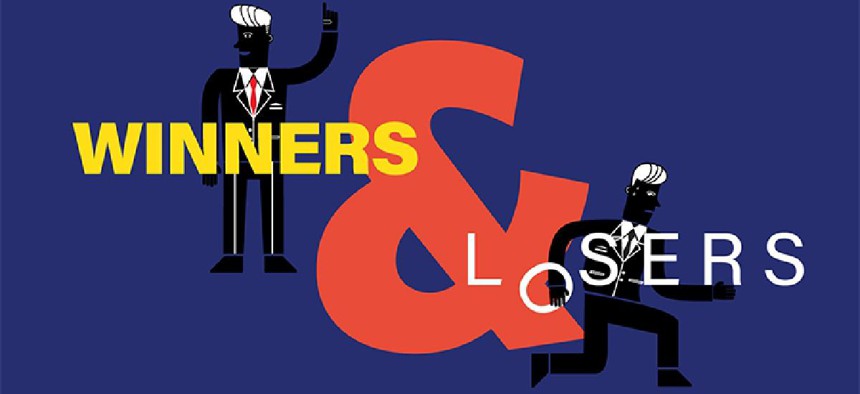 You win some, you lose some. The same can be said for both politics and sports. The commonwealth's biggest cities got some emotional wins this past week in both football and basketball. Philadelphia was happy to wave goodbye to Ben Simmons and welcome James Harden, while Pittsbughers got to see Penn Hills and Pitt alum Aaron Donald take home his first Super Bowl trophy. That's not all we saw this week, as some staffers got called up to the big leagues and others got benched. 
Scroll down for more of this week's winners and losers!
WINNERS:
Dr. Mehmet Oz -
The prognosis for celebrity physician Dr. Mehmet Oz's U.S. Senate bid looks pretty good this week, based on a new poll from The Trafalgar Group on Pennsylvania's U.S. Senate race. The survey found that 27% of likely GOP voters would support Oz in the Republican primary, giving him an 11-point lead over the second place candidate, Dave McCormick.
Maria Montaño -
Maria Montaño made history this week after she was named press secretary for Pittsburgh Mayor Ed Gainey. Montaño, a former communications specialist for SEIU Healthcare Pennsylvania, is now the first transgender press secretary for the mayor's office, and has vowed to "listen to everybody" as the city's next press secretary, echoing Gainey's promise to create a more inclusive city.
Mike Humphreys -
As Gov. Tom Wolf's administration continues to see departures during his final year, many departments are seeing new faces in leadership. Mike Humphreys is now one of them. Humphreys will serve as Acting Insurance Commissioner after next week, when current Commissioner Jessica Altman leaves her post. The current Insurance Department Chief of Staff, Humphreys will take over PID after Feb. 25.
LOSERS:
Doug Mastriano -
State Sen. Doug Mastriano found himself in the crosshairs of the U.S. House Select Committee investigating the Jan. 6, 2021 attack on the U.S. Capitol this week – a place where no one wants to be right now. The panel subpoenaed Mastriano regarding his plan to have the General Assembly appoint a slate of alternate electors following the 2020 general election, and is also interested in his presence in Washington, D.C. on Jan. 6. With Mastriano also running for governor this year, this should make the crowded GOP primary a whole lot more interesting.
Andrei Doroshin -
It's safe to say that some COVID responses were better than others. In Philadelphia, none were more embarrassing than the rollout of Philly Fighting COVID. The organization, led by Andrei Doroshin, had a failed partnership with the city that was quickly shut down after reports surfaced that Doroshin pocketed vaccines for his friends and turned the group into a for-profit business. The fallout has resulted in Attorney General Josh Shapiro's office calling for $30,000 in restitution and Doroshin being banned from working with charities in the state for the next 10 years.
Leigh Chapman -
Election reform talks continue in Harrisburg. Whether or not they lead to any change is another issue. The Department of State, led by acting secretary Leigh Chapman, was a no-show at a Senate State Government Committee hearing on election reforms this week. State Sen. David Argall, a Schuylkill County Republican, ripped the administration for not engaging with the legislature. Argall said it was not a case of "government that works" but of "government that doesn't even show up."