Winners & Losers
This week's biggest Winners & Losers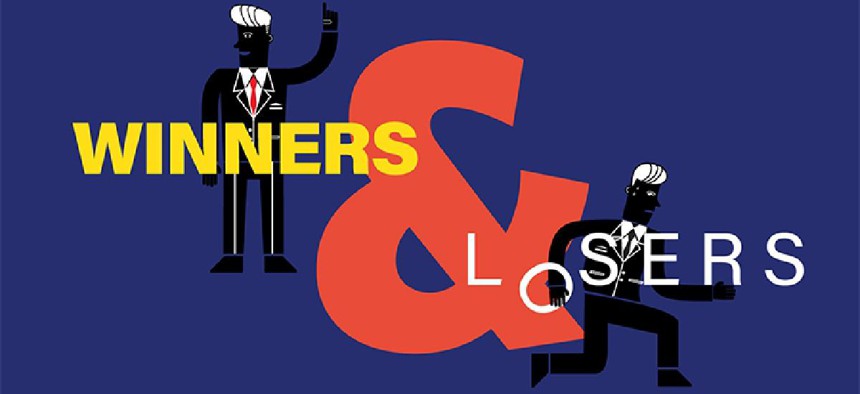 Fans of CBD products may have fewer places to find products with the cannabis extract known as cannabidiol after the Pennsylvania Liquor Control Board reversed a decision from last year to allow beer and wine licensees to sell edible CBD products. CBD doesn't have the psychoactive effects that THC has, but that didn't stop the board from pulling a 180 after the state Department of Agriculture told the board that the sale of the products was technically illegal. Whoops. 
Scroll down for more of this week's winners and losers!
WINNERS:
MacKenzie Scott -
MacKenzie Scott, the former wife of Amazon founder Jeff Bezos, made massive donations to organizationsacross the state this week, including Habitat for Humanity Philadelphia, Benefit Data Trust, Community First Fund, Goodwill Keystone Area, Meals on Wheels of the Greater Lehigh Valley and multiple United Way and YWCA chapters. Scott also sent a record donation to Planned Parenthood Keystone, a move that will likely draw criticism from anti-abortion advocates. Scott continues to put her billions where her mouth is by supporting charitable causes, as well as some organizations that support her political beliefs.
Robert Evanchick -
The State and Capitol Police deserve kudos for their donations in support of Ukraine this week. Both forces donated used body armor to help humanitarian and rescue workers in the war-torn country. PSP Col. Robert Evanchick said the ballistics vests were scheduled to be destroyed, so their team is "heartened to know they can still be put to good use."
Nikil Saval -
A bipartisan group of state lawmakers wants it to be Tool Time here in the commonwealth. Say "hidey-ho, neighbor" to the Whole-Home Repairs Act, a home repair and weatherization assistance bill introduced by state Sen. Nikil Saval. With support from three Republican senators, the home improvement bill is expected to generate serious discussion in the upcoming budget negotiations.
LOSERS:
Lou Barletta, Jake Corman, Bill McSwain & Dave White -
These four Republican gubernatorial candidates signed a joint letter this week outlining a list of demands that need to be met in order for them to participate in future primary debates. Among them: The moderator has to be a Republican – and must not have ever spoken negatively about any of the aforementioned candidates. The announcement was met with skepticism and criticism, including from Melissa Hart, the only woman running for governor, whose campaign called the demands "diva-esque."
Steve Irwin -
Crikey! Things are getting wild over in western Pennsylvania, with Democratic congressional candidate Steve Irwin (no, not that one) facing heat over petitions that allegedly contain the signatures of at least six people – including a federal judge – who said they never signed the petitions, according to the Pittsburgh Post-Gazette. The Allegheny County District Attorney's office said it had received a complaint, and one of Irwin's primary opponents called on Irwin to exit the race. Irwin's campaign called the development "disappointing" and blame-shifted to one of the campaign's petition circulators. Until the next episode of The Petition Hunter!
David Callahan -
With the state grappling with ways to improve its energy independence, one major liquified natural gas facility is facing a legal challenge. A proposed plant that was set to liquify millions of gallons of gas daily from the Marcellus Shale gas field in Wyalusing has been put on hold after environmental activists filed suit seeking to overturn the company's air emissions permit. Marcellus Shale Coalition President David Callahan said "unnecessary regulatory hurdles and frivolous lawsuits" are hindering the state. Until the dispute is resolved, they'll have to pause the project.