From the Publisher
City & State PA: Your #1 source for political news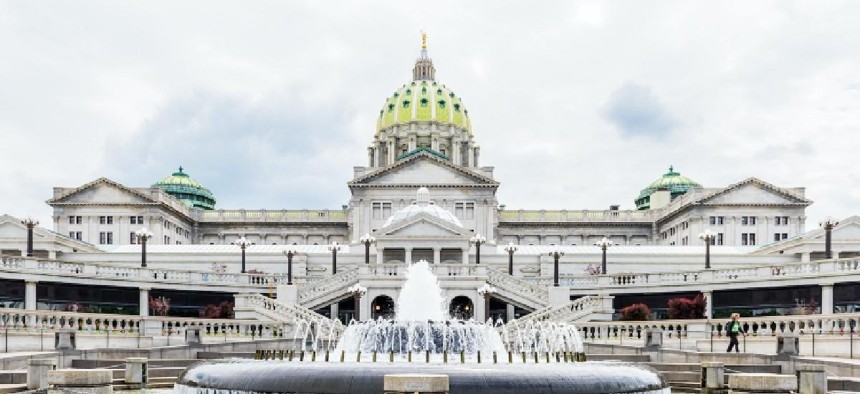 Over the past few months, City & State has made tremendous progress toward relaunching our Pennsylvania platform. We have a full team on board, our website has been relaunched, and our editors have been hard at work selecting and ranking the Pennsylvania Power 100 List (publishing June 14). Fresh, original content is being posted several times each day, and our First Read subscriber base is growing quickly.
Perhaps the most exciting development is the creation of our launch event, the PA Power 100, which debuts on June 17. In addition to opening remarks from Governor Tom Wolf and Mayor Jim Kenney, we will host a Sheetz vs. Wawa "debate" between Lt. Governor John Fetterman and Congressman Brendan Boyle – something you won't want to miss!
City & State PA is a multimedia platform in the true sense, which includes a monthly magazine covering Pennsylvania politics, a robust website with in-depth reporting from Philly to Harrisburg, and a series of events and summits that attract a highly influential audience. As a result, an important new media channel has opened up for Pennsylvania advocacy organizations, labor unions, and lobbyists. Many Fortune 500 companies rely on City & State to get their message (or their services) in front of policymakers and influencers in Harrisburg and across the state, and we make this easy with event sponsorships, as well as digital, print, and First Read advertising.
Our launch sponsors will have the opportunity to introduce keynote speakers at the June 17 event and receive brand recognition across our print and digital platforms leading up to the release of the PA Power 100 list.
Following on the heels of the PA Power 100 is our PA Healthcare Power 100 list (July 19), which is a special issue recognizing top brass from government, health advocacy, hospitals, clinics, academia, media, business and beyond. Later in July is our Diversity Summit, followed by our tribute to Pennsylvania's labor leaders in September's Labor 50 edition. In October, it's the 50 Over 50 event and magazine, and in November, we will do the Philly 100, followed by our Healthcare Summit in December. If this sounds like a lot, just wait until you see what is on the calendar for 2022!
I look forward to working with many of you over the next several months as you take part in our events, develop messaging for First Read, and advertise in our monthly magazine and website. More newsletters will be launched in the coming months, including Harrisburg Agenda, for all the latest on policy and legislation. Based on the response we have received thus far; City & State is off to a fantastic start in Pennsylvania!
City & State is committed to being Pennsylvania's unrivaled source for political news, and we encourage readers to send feedback on our comprehensive coverage. Subscribe to our morning e-newsletter, First Read, and our monthly City & State magazine. Follow City and State on social media @CityAndStatePA and send us a shout out to help celebrate this exciting time. More newsletters will be launched in the coming months, including Harrisburg Agenda, for all the latest on policy and legislation.