Opinion
May 18 ballot questions are not about our past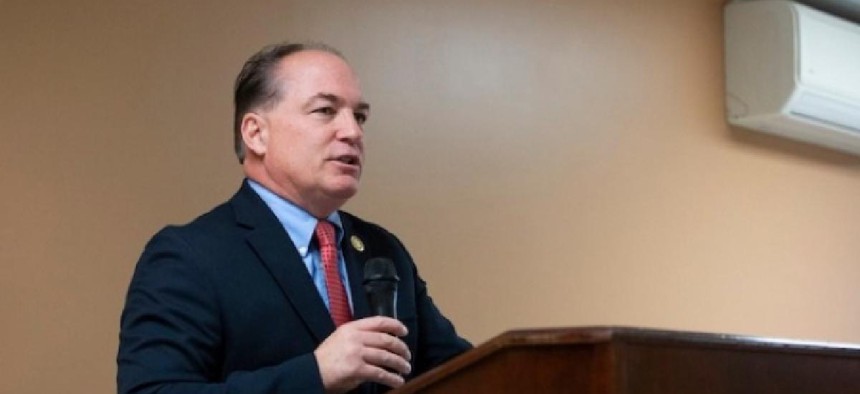 Over the last 14 months we have seen the best of Pennsylvania as our commonwealth has come together to weather one of the most challenging periods in recent memory.
As those who have lived through recent history know, COVID-19 was just one of the many historic circumstances Pennsylvanians and Americans have been facing since the start of last year.
Currently, Pennsylvania is under three different emergency disaster declarations. The first is the emergency disaster declaration relating to the opioid epidemic, which has been renewed a total of 14 times. The second is the emergency disaster declaration for the COVID-19 pandemic, which has been in place since early March 2020. The third is for the City of Philadelphia in anticipation of civil unrest following the conviction of Derek Chauvin in Minnesota.
There is no doubt that these emergency disaster declarations were necessary as a preliminary response to their associated events.
However, significantly removed from the initiation of their underlying causes, and now that time has allowed for careful analysis and a better understanding of what we are dealing with, the question remains why are they still in effect?
In short order, "14 days to flatten the curve" became 14 months of "mitigation" with little accountability or transparency from the executive branch. Arguably well intentioned, the arbitrary and inconsistent decisions made under the COVID-19 emergency disaster declaration resulted in the ruining of many people's lives.
Given the scope of deference offered by the courts to the governor and the governor's legislative allies acting as an offensive line for the leader of their party instead of being public stewards, there was no reasonable check able to stop the damage
When it comes right down to it, COVID-19 may have brought out the best in our people, but it brought out the worst in excessive government authority. This damaging period could not be overlooked for swift corrective action lest it becomes precedent for future executive authority.
In any year, Pennsylvania experiences several weather or natural disaster-induced statewide emergencies. Public health emergencies will happen again.
While government is often criticized for finding solutions to problems that do not exist, what should be protected against is any future governor in search of an emergency that does not exist merely as pretext to use extraordinary executive authority to govern without reasonable checks in place to curb their actions.
To the chagrin of some in Pennsylvania thinking this is a Republican referendum on Gov. Wolf's handling of the pandemic or the settling of sour grapes over a few vetoes, nothing can be further from the truth.
The handling of this pandemic by this administration has been a case study in how our current emergency authority laws can be exercised by any Pennsylvania governor to completely shred the rule of law and our legal norms.
In Federalist No. 51, James Madison wrote: "In framing a government which is to be administered by men over men, the great difficulty lies in this: you must first enable the government to control the governed; and in the next place oblige it to control itself."
Over the course of the last two legislative sessions, the General Assembly has worked to bring Pennsylvania state government under better control of itself after witnessing the effects of an uncontrolled executive branch.
Regardless of who is governor, regardless of their party affiliation, the emergency disaster declaration constitutional amendments are about placing increased checks and balances on executive authority ripe for abuse. Put it another way: Should only one person in our republican form of government have all the power?
Now, it is up to you, the voters, to once again decide how you wish to be governed and whether additional checks and balances are required to safeguard your liberty.
The questions that will be put before all registered voters on May 18 are all very important. It is imperative Pennsylvanians have the necessary background to inform their vote on these integral questions of government, the rule of law, and the future of Pennsylvania.
Rep. Kerry Benninghoff is the Majority Leader of the Pennsylvania House of Representatives. He represents portions of Centre and Mifflin Counties.