From the Editor
Editor's Note: A recap of the Philly Power 100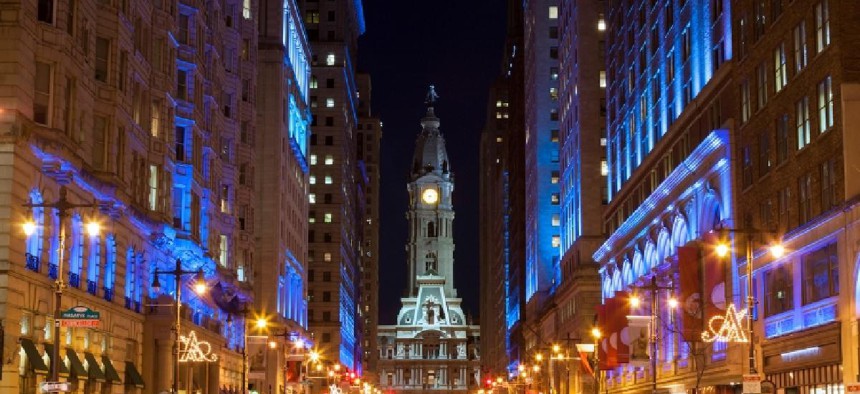 I've been excited for the Philly Power 100 for a long time. At least since I've been a part of this awesome operation at City & State. While I'm still familiarizing myself with the rest of the political landscape in Pennsylvania, I feel like I know Philly relatively well. 
I remember when I came on the scene in 2005 and started covering city government, I thought it was pretty cool we had a female City Council president and a female district attorney. Our mayor, at the time, was under FBI investigation. That same year, TIME magazine named him one of the three "worst big-city mayors in the U.S." I understood it all too well after watching Tigre Hill's documentary, "The Shame of a City," and became even more fascinated with Philadelphia politics. 
---
---
The city's laws can come across confusing, convoluted, or even corrupt, such as some of the statutes found in the city's Home Rule Charter. Many of you reading this probably know that for the longest time, Philadelphia didn't control its own school district, and that through something called the Deferred Retirement Option Plan (DROP), some city employees can retire for one day, immediately begin collecting their pensions and return to work the following day. Highly controversial. 
And did you know that it was once illegal to put pretzels in bags in Philadelphia? Weirdest thing. 
But despite the complexities that go on inside City Hall, the people all around it are hopeful, reminiscent and gritty (yes, pun intended). 
In our December issue of City & State, we feature District Attorney Larry Krasner – a man who has a great deal of power. What he chooses to do with that power, though, is a matter of great debate. As DA, Krasner decides who gets charged with crimes and what those charges should be. He has spoken a lot about prevention as a method to curb gun violence, but when he gives a person who just possessed a gun illegally the door to freedom the fourth or fifth time, is it any surprise homicides are at an all-time high?
Our Philly Power 100 list isn't perfect, but we think it best represents the people in Philadelphia right now who are moving the chess pieces and making power moves in politics, business, academia, labor, public safety, health care, government relations, media and the nonprofit sector. Next month, we'll be looking at influential political consultants all across the state.