Editor's Note
Editor's Note: Pennsylvania should take a page out of New Jersey's pot playbook
I've got high expectations for the future of weed in Pennsylvania.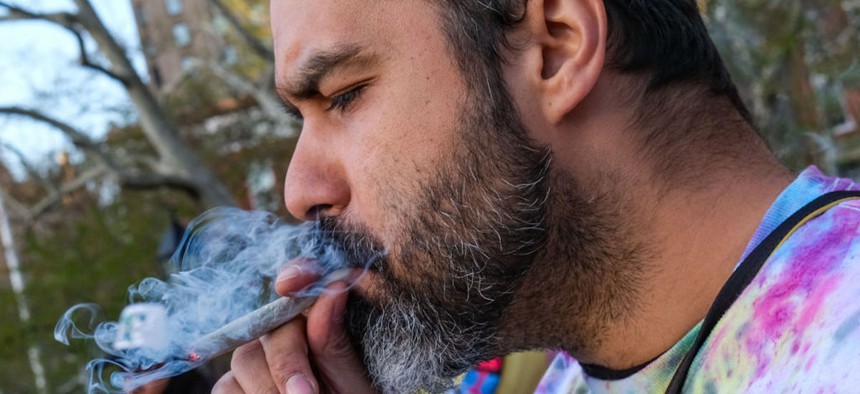 Legalizing recreational marijuana in Pennsylvania should be a joint effort between Democrats and Republicans. So I'm hoping Republican state Sen. Mike Regan will follow through on his plan to introduce a bill this month to do just that. If he does, it just needs to win the approval of a good number of his colleagues – mostly on his side of the aisle. 
Legalizing marijuana is no longer championed only by deadbeats or people in hippie circles. It is now regularly embraced by both political parties – many of whom realize and appreciate its economic, agricultural and medicinal benefits – and who understand it's past time to stop fighting a losing battle. I recently spoke with two people who were gracious enough to share their names with me and their weed stories. 
Machele Nettles, 40, a jewelry designer from Philadelphia, started smoking weed when she was a teenager. Today, she smokes or ingests it daily for a variety of reasons – part medicinal, part recreational. She buys from a grower in Pennsylvania but said she would buy from a commercial dispensary if one existed. 
"I mean – it's like medicine," she said. "I think that it helps people. And it's a lot less dangerous than alcohol, which is legal. I just don't understand why it's not allowed."
Tyler Marino, 29, owns and operates a cannabis-themed home decor company in Philly called Snug Nug. He started smoking weed at 11, mostly because he was hanging out with an older crowd. Now, he smokes or eats weed or hashish daily. 
Marino told me he suffers from a variety of "life's ailments," likening marijuana to a coping mechanism. But he also described how getting high helps him with depression, anxiety and physical pain. The problem is, he has to buy it illegally. 
"I typically find all of my hash on the black market. Because Pennsylvania, at the moment, does not have solventless concentrates to offer their patients, which is a big issue for me," he said. Both Nettles and Marino raise great points – and they are among the wealth of examples politicians must consider as they inevitably decide that legalizing recreational marijuana in Pennsylvania is truly the only way forward. A state that values liberty, capitalism and free markets should not be punishing adults for choosing cannabis, which is safer than alcohol, tobacco and many prescription medications.