From the Editor
Editor's Note: Unchecked gun violence in Philly will continue as long as there is a lack of leadership
The result is a perpetual state of lawlessness exacerbated by officials failing to enforce existing laws.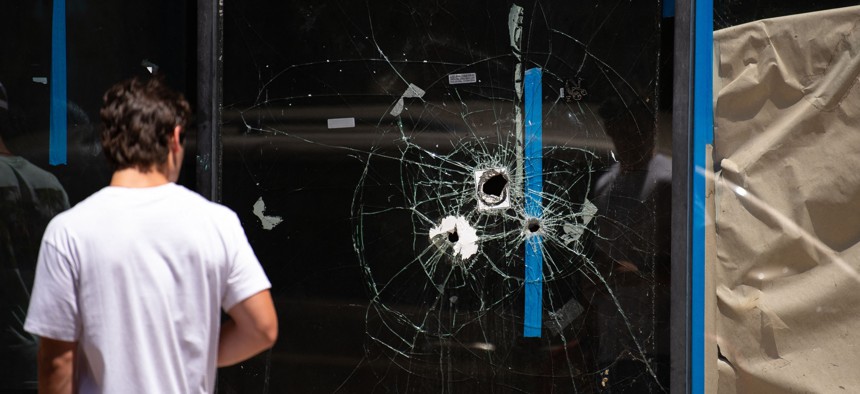 My original plan with this note was to write about the one-year anniversary of City & State PA's second iteration and what we've accomplished in that time. But in light of the recent mass shooting on South Street in Philadelphia, that can wait. 
Much is debated about how to curb gun violence in Philadelphia. Here's what might help: The city's existing laws need to be enforced – and that includes quality-of-life/nuisance violations. People need to be held accountable for their actions – and that includes repeat offenders doing time. And Philadelphia needs to be allowed to enact its own gun laws because the city's increasingly violent status quo warrants an all-hands-on-deck approach to this crisis.
As Philadelphia Mayor Jim Kenney told 6abc: "It's gotten to the point where there's no price to pay for carrying illegal guns, so people carry them because they don't think anything is going to happen."
This is a multifaceted problem stemming in no small part from a lack of leadership in the district attorney's office on ensuring the letter of the law is known and observed by the public, and from the state prohibiting the City of Philadelphia from passing its own gun-control measures. The result: a perpetual state of lawlessness that is only exacerbated by officials failing to enforce existing laws. 
The message should be sent that what happened on June 4 won't be tolerated again – and that message needs to come from the mayor, members of City Council, Philadelphia Police Commissioner Danielle Outlaw, and District Attorney Larry Krasner.
Krasner is a big proponent of second chances – but two of the people involved in the South Street shooting were already allegedly given second chances – Quran Garner and Gregory Jackson. Garner faces minor charges of aggravated assault after he shot into a crowd of people with his homemade handgun. And Jackson is dead. 
I hope that by this time next year, I will be writing about Philadelphia's comeback from this crime epidemic. I would be delighted to dedicate an entire magazine to it.