Technology
Affordable broadband is just a starting point
In an op-ed, state Rep. Michael Sturla argued for the expansion of Joe Biden's Affordable Connectivity Program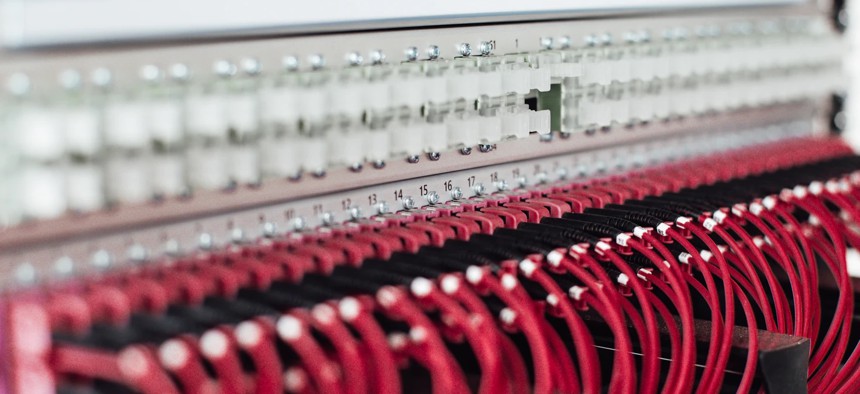 President Joe Biden's economic recovery and infrastructure bills have committed hundreds of millions of dollars to expand high-speed internet connectivity in Pennsylvania. And while the bills' rural broadband projects may get the lion's share of the public attention, the groundbreaking new programs aimed at our state's urban digital divide may end up transforming even more lives.
The keystone of this digital empowerment agenda is the new Affordable Connectivity Program (ACP), launched Dec. 31 thanks to a $14 billion investment from the bipartisan infrastructure bill. Every household earning less than twice the poverty limit – that's more than one in four families across Pennsylvania – can now get a discount of $30 a month off home internet service.
And as the Technology Policy Institute's Scott Wallsten recently argued, calling the ACP a "discount" undersells just how groundbreaking the program truly is. Especially after President Biden reached an agreement with major broadband providers to lower their prices for low-income customers, the ACP essentially makes home internet service completely free for the 27% of Pennsylvania households most in need of a helping hand.
Pennsylvanians struggling to keep a roof over their heads and food on the table won't have to worry about where to find the $10 to $20 it might otherwise cost each month to keep connected to remote schooling, telehealth, job training, or any of the other opportunities that an internet connection unlocks.
But years of survey data and research into the digital divide have consistently shown that cost is only one factor – and increasingly, not even the largest – keeping unconnected Americans offline. If we hope to seize on this opportunity to get every Pennsylvanian connected, we'll need an aggressive gameplan to knock down the other barriers.
Take digital skills, for example. Almost a third of U.S. adults lack the basic, digital skills needed to navigate online, much less thrive in an increasingly digital economy. Our schools and community colleges need to ramp up a statewide focus on cultivating these critical skills, recognizing that digital literacy will be just as critical to success in tomorrow's workforce as traditional literacy is in today's.
Defeating this apathy and alienation – inspiring curiosity and wiping away the false notion that the digital world doesn't offer them anything – will be our biggest challenge.
There's also the even more complex challenge of convincing skeptics and holdouts that it's worth the time, effort, and focus to join the online world, regardless of price. This may seem hard to even fathom as you're reading these words on your computer screen or smartphone, but 71% of adults without home internet say they're not interested in connecting.
Defeating this apathy and alienation – inspiring curiosity and wiping away the false notion that the digital world doesn't offer them anything – will be our biggest challenge. It's not one we can meet just standing behind a lectern giving speeches.
Instead, we need to get out into the neighborhoods and meet our unconnected neighbors where they live – on their doorsteps, at community centers and playgrounds, in church basements and laundromats, and in their kids' schools. We need to fund, train, and equip trusted community groups to lead this outreach.  
Recent research underscores how "digital navigators" – community partners trained to offer one-on-one support to digital newcomers – are remarkably powerful tools for overcoming these barriers to broadband. Let's build and fund these kinds of partnerships statewide, measure what's working and what's not, and hold ourselves accountable for seeing the job through.
The infrastructure bill includes almost $3 billion to fund these kinds of digital equity campaigns.  Pennsylvania's influx of funding from the American Rescue Plan can also help bolster this effort.  
But to succeed, we need to keep these limited resources focused on solving the real problems, not chasing shadows. In cities and suburbs already wired with ultra-fast broadband networks, diverting this funding to build duplicative networks won't do much to connect anyone – and will only leave dollars from real solutions. Likewise, with the ACP now making broadband free for millions of low-income Pennsylvanians, our focus needs to shift from affordability to adoption.  
The Affordable Connectivity Program gives us an unprecedented chance to close our state's urban digital divide. But it's just a starting point for the harder work still to come. We shouldn't wait to get started.
State Rep. Michael Sturla, a Lancaster County Democrat, serves as the Democratic Chair of the Pennsylvania House of Representatives' Urban Affairs Committee.