Editor's Note
Editor's Note: Life lessons from a distant relative on doing what is right
What I uncovered about Elizabeth Willis DeHuff, author, painter and patron of Native American art in the Southwest.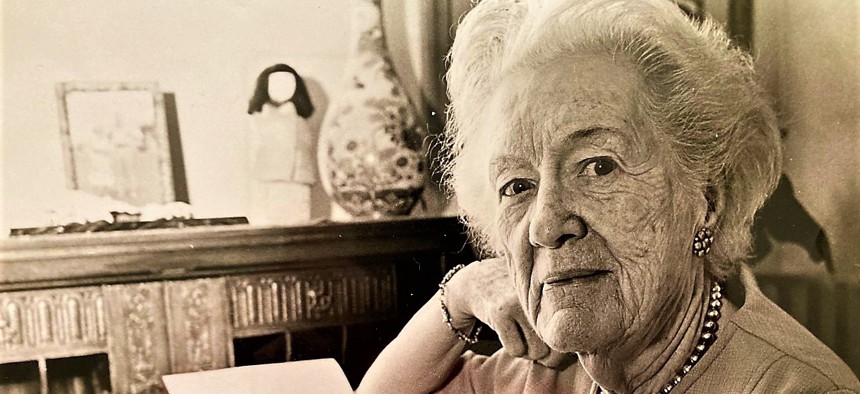 Growing up, my grandmother had these little kachina dolls on display around her house. As a kid, I didn't think much of them. They were brightly painted, heavily ornamented carved wooden figures. I probably thought they were creepy compared to the Barbie dolls I played with as a girl. It wasn't until years later that I began to understand the significance of the kachina dolls – their meaning and the deep connection my grandmother had to them.
My great-grandmother, Elizabeth Willis DeHuff, was a painter, art instructor and writer of children's Native American literature in New Mexico during the early 20th century. The author of dozens of writings inspired by the life, culture and religion of the Hopi, Navajo and Pueblo peoples, Elizabeth has been credited with creating a seminal event in the development of the Southwest Movement of Native and Latin American painting and free expression. 
News stories published as recently as 2018 in the Santa Fe New Mexican, The Augusta Chronicle and other periodicals report that when Elizabeth moved to New Mexico at age 24, she quickly developed an interest in Native American art and culture and began to teach painting to a number of students in her home. A prominent student was Fred Kabotie, a celebrated Hopi painter and silversmith who illustrated her first children's book, "TayTay's Tales." 
But Elizabeth's work with Native American young people didn't come without some controversy, with critics accusing her of encouraging paganism because of her emphasis on traditional storytelling and documenting of tribal religious customs. Others, though, like Harvard Law alumni Elizabeth Reese, from Nambé Pueblo, said: "As an American Indian person, I see these paintings and they almost bring tears to my eyes. They are a window into the moment in time when my ancestors stood at the brink of losing who we are, and a testament to the strength of our identity, both then and now." 
Elizabeth's collection of nearly 200 watercolor paintings and drawings by Native American students are housed at the Elizabeth Willis DeHuff Collection of American Indian Art at the Beinecke Rare Books and Manuscript Library at Yale University. 
I share this story because my great-grandmother's legacy, like the amazing journeys of our newest Forty Under 40 honorees, has inspired me to be more bold and intrepid. A hundred years ago, she did what other women – not just young women, but those of any age – didn't dare to do. I'm determined to live up to that legacy now, and visiting Elizabeth's art collection at Yale is where my journey begins.