News & Politics
Opinion: The Sixers have a new process, and they're trying to rush it
The pace at which 76 Place is pushing through is needlessly hurried and Philadelphians deserve answers.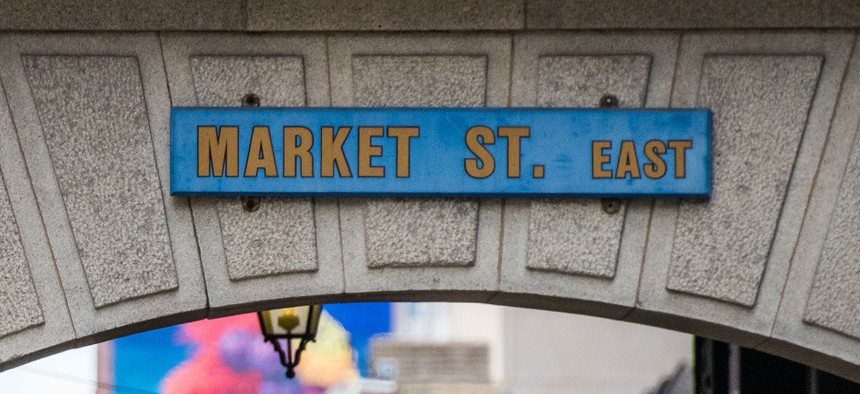 The Sixers are asking not just fans but every single Philadelphia resident to "Trust the Process," except this time "the process" is one that could lead to the team's owners building a massive arena in the heart of Center City.  As a state lawmaker who represents a huge chunk of Center City, I have a lot of concerns about the proposal and cannot support it. 
The first concern is the speed at which all this seems to be happening. The developers behind the project most recently asked for an agreement with neighboring community groups locked in by June, just three months from now, far faster than most such agreements. They want City Council approval of a zoning variance by the fall. This expedited time frame hardly seems sufficient for residents and both state and local lawmakers to fully gauge the impact of this complicated proposal.   
My constituents deserve answers to key questions, not the least of which is the cost to taxpayers. I have not yet seen an independent analysis that shows how such a large project could be built without some kind of public support. Privately funded arenas in cities like Washington, D.C., Charlotte and Oakland ended up utilizing public subsidies to pay for investments in supporting infrastructure, so it is hard to imagine that a development project of this magnitude would not require state subsidies at some point. For me, the idea of allocating state funds to an entertainment venue in the middle of the biggest poor city in America does not align with my priorities as a legislator.    
I am also concerned that the proposed site – the Fashion District – has already received a $55 million city tax break. The Sixers would inherit the remainder of that benefit, which lasts until 2036 and deprives the School District and city worker pension fund of tens of millions of tax dollars. Cities often end up paying for most of the new stadium and the expenses incurred, such as maintenance, security, and other related costs.  
A big selling point to this arena proposal is the number of public transit options nearby – subways, regional rail, trolleys and buses. However, our current public transit systems are grossly underfunded and face several issues including not having the money to extend subway operations to the Northeast. If we cannot provide access to safe, clean and reliable transportation for most residents in this city, then I don't see how the current system is going to attract suburban riders to basketball games and concerts. We must be real about fixing SEPTA and I don't see how this kind of project doesn't overload the system without significantly more funding for public transit.
Finally, I worry about the impact this project will have on the quality of life in Center City, both during the construction phase and after it is completed. I strongly support density and development, but not every project should be greeted with open arms. Residents of Center City have seen a construction boom throughout the pandemic and this has impacted quality of life, especially for people whose primary mode of transportation is by foot. We have reason to want to pump the breaks.
Offering only snazzy artist renderings and grand platitudes, the developers behind this project ask us to trust them. Not so fast, I say. We need details. We need clarity. We need to better evaluate if this is the best use of resources in a city where 25% of the population lives below the poverty line. And we won't have any of that until we slow the pace of what so far has been a needlessly hurried process.  
Ben Waxman is a Democrat who represents Center City and South Philadelphia in the Pennsylvania House of Representatives. Contact him at https://www.pahouse.com/Waxman.