Opinion
Opinion: Lawmakers have a chance to improve our broken probation system
Tonie Willis writes that state lawmakers should pass probation reform legislation when they return to session.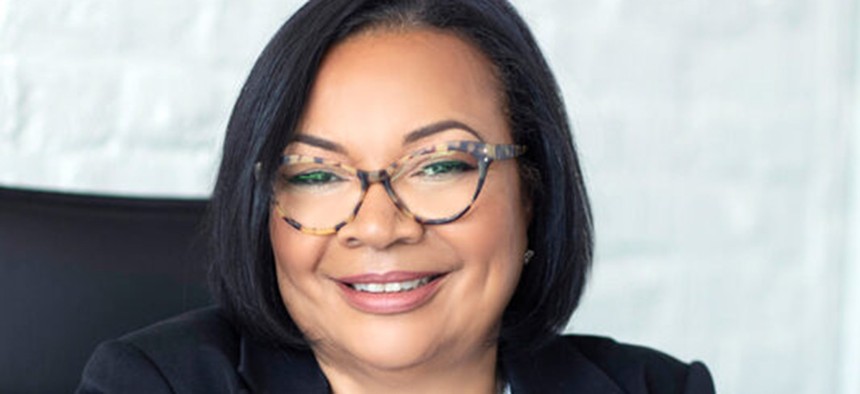 There are nearly 100,000 Pennsylvanians in our probation system today. At any given time, our state prisons hold thousands of people who are incarcerated not for committing new crimes, but for minor "technical violations" of probation – like missing an appointment or crossing a county line. 
Even a short stint behind bars can be debilitating, requiring a lengthy process of rebuilding one's life from the loss of housing, custody of children or employment. For thousands of others, these technical violations can simply keep them stuck in the probation trap. I have witnessed too many cases where a three-year probation sentence turns into five, 10 or 15 years of supervision due to these rule violations.
Pennsylvanians aren't just punished for minor missteps, they're also punished for poverty. People on probation can have their supervision extended or revoked for missing a payment on their fines, fees and costs. Even if payments are made on time, probation can nonetheless become a trap. Danielle Davis spent nearly 12 years stuck in the system even though she was only originally sentenced to five years of supervision. Although she made all her payments on time, Danielle's supervision was extended three times – simply because she could not afford to pay off the remainder of her $10,000 restitution balance. 
This isn't an abstract policy debate. For the tens of thousands of people on probation, and the hundreds of thousands who have been on probation – it's their real lives. But lawmakers have already spent the last five years debating and negotiating various probation reform proposals, all while real people caught in the system continue to struggle. 
It's past time to turn talk into action. Senate Bill 838 draws on the best provisions from previous proposals and addresses concerns raised in past sessions. It presents a genuine opportunity to bring significant improvements to our broken probation system and the legislature should pass it into law when they reconvene later this month.
This legislation does away with Pennsylvania's one-size-fits-none approach to probation and replaces it with individualized conditions that better align with risks and needs. It would require a personalized assessment when a court sentences somebody to probation and ensures only the least restrictive conditions needed for rehabilitation and public safety are imposed. 
The bill would also reduce needless and disruptive incarcerations for technical violations by creating an explicit presumption against incarceration, narrowing the legal definition of what constitutes a technical violation, explicitly limiting when incarceration can be imposed and limiting how long someone can be incarcerated for. 
Additionally, it would also help bring the length of time people spend on probation in line with evidence-based best practices by expanding pathways to safely end probation when it's no longer needed. Right now, no standardized process for early termination of probation exists.
Crucially, for those working hard to get on the right track by going to school or holding down a job, the legislation would offer an incentive that helps accelerate the early termination review timeline. Rather than simply standing by to punish people who struggle to abide by all of the technical rules, probation should prioritize and reward personal success and achievement. 
SB 838 would also significantly ease the burden on people who struggle to make their fines, fees, costs and restitution payments by safely ending supervision early or transferring someone off of traditional supervision and onto administrative probation with fewer conditions and no monthly fees.
This bill draws on evidence-based practices to improve our probation system. It is deeply rooted in the experiences of Pennsylvanians from all walks of life who have experienced the realities of our broken probation system up close and personal – with direct input from people like me, who have survived the criminal justice system, as well as from organizations led by currently and formerly incarcerated individuals. 
More than 120 organizations, representing almost every ZIP code in Pennsylvania, support this bill because it will make our entire commonwealth safer and stronger. 
It has already passed the State Senate by a 40-vote margin. It sailed through the House Judiciary Committee unanimously. Earlier this year, Gov. Josh Shapiro told the legislature in his budget address that if they sent a probation reform bill to his desk, he would sign it into law. 
Every day that we wait to pass this bill, more folks get trapped in this system. More folks are stuck in cells for minor missteps. The legislature has finally reached a proposal that solves so many problems that real people on probation are facing. It's time to pass this bill and change lives. 
Tonie Willis is the founder of Ardella's House, a service and advocacy nonprofit organization committed to helping women impacted by the criminal justice system.