Opinion
Opinion: Make mental health professionals first responders to prevent more unnecessary tragedies
Suicide Prevention Month spotlights the urgent need for health professionals to respond to mental health crises.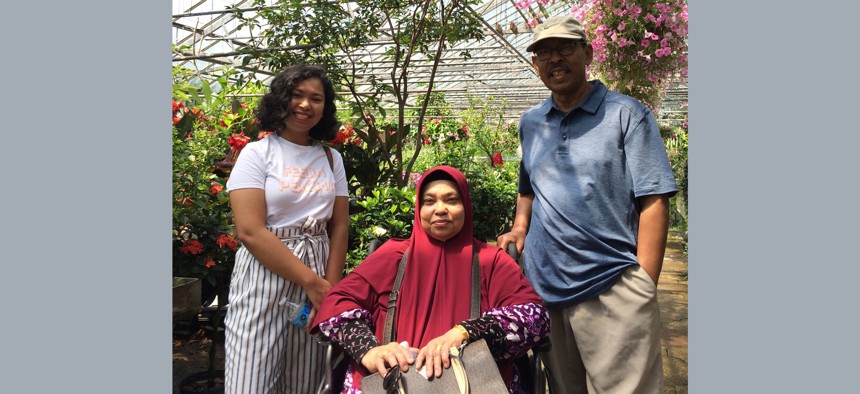 Despite nationwide initiatives to raise awareness about mental health – including Suicide Prevention Month, which continues until the end of September, school and workplace programs and social empowerment campaigns – there remains a pressing need for further development of mental health services in Pennsylvania. 
Here in Harrisburg, I belong to the Asian American community, where, for too long, my community and family have struggled in silence due to limited resources, stigma and a lack of culturally competent, linguistically accessible professionals.
According to a study done by the American Psychology Association, Asian Americans are the least likely racial group to take action on their mental health and are instead more likely to reach out to friends and family. However, not all Asian Americans and Pacific Islanders have a robust support system and can have difficulty expressing their challenges due to guilt, shame or even a language barrier.  
As a child of refugees, I've endured the pain of watching my father's struggles, including his multiple suicide threats due to a mental breakdown. Growing up, I experienced a mental health crisis myself; I attempted suicide numerous times to escape my problems whenever I felt trapped. 
Instead of receiving the help of a mental health professional, I was faced with police intervention. The presence of law enforcement officers, flashing lights and patrol cars would frighten anyone, especially a young adult suffering who had done nothing wrong, had never gotten into trouble and did not speak English well.
It was alarming, confusing and traumatic.
Like many teenagers, I did not understand the concept of "mental health." I only felt something was wrong in my life. And I felt alone. Sharing my struggles was frowned upon in my family and community – something that I know so many of my peers feel, too. 
Despite never receiving the acknowledgment or help I desperately needed, I survived. But many do not.
According to SAMHSA, major depressive episodes in the Asian American community have continued to rise drastically, and unnecessary suffering continues to plague those looking for help, who often receive an inadequate response, as I did. 
After learning about the 2021 fatal shooting of 19-year-old Chinese American Christian Hall, who was tragically killed amid his call for help during a mental health crisis in Pennsylvania, I realized that my story could have had a different ending.
This is why I support the Justice for Christian Hall campaign and legislation in his honor in Harrisburg. This legislation will ensure that mental health first responders can help all people experiencing mental health crises in Pennsylvania, regardless of race, gender, social status, language or geography.
A 2022 report from the National Conference of State Legislatures found that a person experiencing a mental health crisis is more likely to encounter law enforcement than to receive treatment or crisis intervention. 
This should not be the case. 
Due to a lack of access to alternatives, law enforcement can spend up to one-fifth of its time responding to and transporting individuals with mental illness to emergency departments or jails. For example, in 2020, Detroit police responded to an average of 20 daily mental health calls – an unprecedented number. 
The need for mental health professionals to intervene in these crises is dire.
The best person to help a loved one going through a mental health crisis is a mental health professional who has dedicated their career to helping in such situations. It is time to take the burden off our law enforcement and into the hands of trained professionals. All Pennsylvanians deserve comprehensive, well-funded crisis response resources that are nonviolent, culturally competent and linguistically accessible to all our communities. 
Aminah Arshad is a field organizer with the Asian Pacific Islander Political Alliance. To learn more about the Justice for Christian Hall petition, click here.