Infrastructure
Opinion: The pressure is on to improve Pennsylvania's water infrastructure
The consequences of poor, aging infrastructure are all too real – and costly.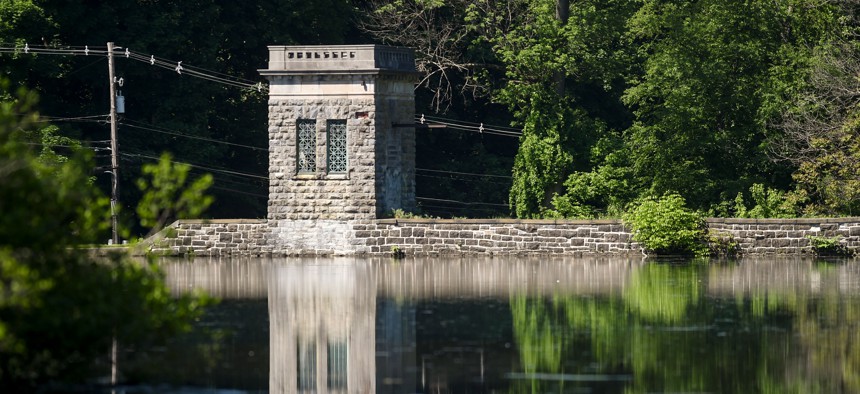 Pennsylvania faces a pressing need to modernize its water infrastructure. As the owner of a small business that helps homeowners and businesses across Central Pennsylvania recover from devastating pipe failures, I see the consequences of deferred maintenance and upgrades every day.
A new report from the Environmental Protection Agency projects that it could cost more than $24 billion to improve drinking water infrastructure across the Keystone State over the next 20 years. In addition, the most recent study from the American Society of Civil Engineers estimates that the commonwealth has an $8.4 billion funding gap over the next decade to repair existing wastewater infrastructure. These reports reaffirm the real and necessary costs associated with ensuring access to clean, safe and reliable water. Like local governments, business owners and homeowners must confront the challenge of striking a balance between smart, continuous investment while managing a strict budget.
Navigating investment decisions and budget management is an inherently challenging task. When it comes to water infrastructure, there are added layers of complexity. For example, Pennsylvania's average drinking water system is approximately 50 years old and most sewer systems in Pennsylvania average 75 years old. Water companies, whether municipally run or investor-owned, are grappling with the difficult and expensive task of upgrading aging pipes and plants to comply with regulations while keeping communities safe and bills affordable.
In fact, that American Society of Civil Engineers report card on Pennsylvania's infrastructure gave our water infrastructure – including drinking, wastewater and stormwater – a "D" grade. This reflects the struggle to secure the funds required for crucial projects, meet replacement goals and comply with evolving regulatory standards. This is a concern despite recent investments in main replacement and improved vulnerability assessments for repair prioritization.
Often, despite our prompt response and best efforts, this struggle can lead to businesses having to shut down for extended periods of time while we fix extensive damage. For homeowners, these damages not only bring emotional distress but can also lead to significant financial hardship if insurance coverage is insufficient. And for a community, neglected infrastructure contributes to damaged homes and businesses, poor drinking water quality, polluted rivers and streams and additional risks to human safety, health and well-being.
Although property owners can take preventative measures to safeguard their investments from water damage, policymakers must play a role. To bring about the necessary transformation, Pennsylvania's local, state and federal leaders must commit to comprehensively modernizing our water and wastewater infrastructure. And they must do it now – not decades down the road when the costs to make basic, necessary improvements have significantly increased in price. Near-term action to ensure high-quality drinking water is crucial to protect property owners, local businesses and community shareholders. Achieving this goal requires the implementation of strategic, long-term policies.
While property owners carry responsibility for their property's infrastructure and should take preventive measures to avoid damages, policymakers hold an indispensable role in ensuring significant investments are made promptly. Pennsylvania is confronted with the looming challenge of infrastructure nearing the end of its useful life. Unfortunately, this is often not realized until failures occur, posing grave risks to the environment and public health.
Some may wonder if by highlighting this issue I may be creating less business for myself! Perhaps. Nevertheless, it is imperative to stress the crucial importance of support for smart, ongoing water infrastructure investments, both from public and private sources – that way, businesses and homeowners aren't left feeling the full brunt of a disaster that could have been mitigated or avoided altogether.