Winners & Losers
This week's biggest Winners & Losers
Who's up and who's down this week?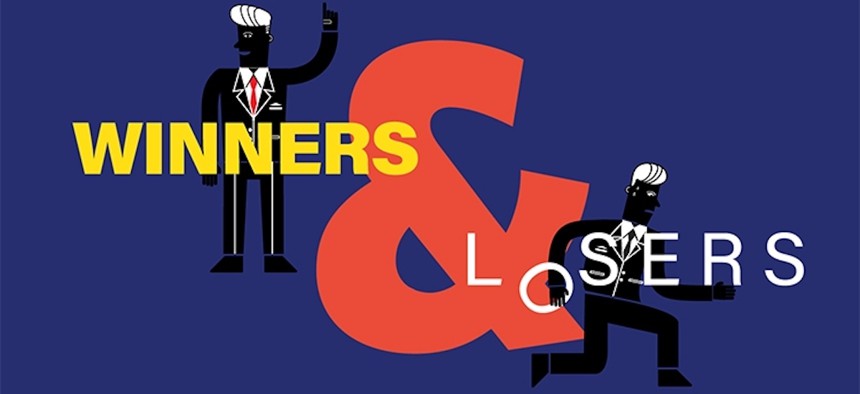 Celebrities and politics seem to mix these days, and we're not talking about a certain television doctor. This week, Paris Hilton met with officials, including Sen. Bob Casey at the White House, continuing her advocacy against child abuse. A survivor of child abuse, Hilton has shown support for the Federal Accountability for Congregate Care Act. When it comes to advocates wanting to ensure others don't experience what they went through: loves it. 
Scroll down for more of this week's winners and losers!
WINNERS:
Lou Barletta -
The brightest smile in Pennsylvania politics probably just got a little bit bigger. Lou Barletta, the former congressman and Hazleton mayor who's currently seeking the Republican nod for governor, got a big endorsement this week from Jake Corman, the current state Senate president who dropped his own bid to support Barletta. It's a win-win for Barletta, who now has one less opponent in the primary and will likely pick up Corman voters, bringing him within arm's reach of the race's current frontrunner, Doug Mastriano.
John Fetterman -
Lt. Gov. John Fetterman picked up some endorsements this week that he is surely hoping will give him the momentum needed to secure the state's Democratic nomination for U.S. Senate on May 17. Fetterman announced endorsements from Scranton Mayor Paige Gebhardt Cognetti and The Philadelphia Tribune this week, the latter of which could help smooth over concerns held by Black voters over a 2013 incident between Fetterman and a Black jogger.
Charles Patterson -
Shippensburg just got its newest captain. The man at the helm is Charles Patterson, who was voted unanimously by the State System of Higher Education board to become the university's 18th president. Patterson, who was appointed interim president in April of last year, previously served as president of Mansfield University and as an executive within the U.S. Department of Education.
LOSERS:
Jake Corman -
Jake Corman has dropped out for real this time. Corman, the president pro tempore of the state Senate, officially dropped out of the Republican primary race for governor this week after failing to gain much traction. Corman threw his support behind Lou Barletta on Thursday, and said he's encouraging voters – including members of his own family – to vote for Barletta, even though his name will remain on the ballot. Womp womp.
Russ Diamond -
If you had state Rep. Russ Diamond being featured in an article from The Denver Post about emails he received from attorney John Eastman on your Pennsylvania politics bingo card, pat yourself on the back, because we sure didn't. The emails from Eastman show an effort to challenge the state's election results, and in one case, Diamond even tried to introduce Eastman to House GOP Leader Kerry Benninghoff, saying that Eastman opened his eyes to the General Assembly's ability to "decertify presidential electors."
Tammy Laird -
A former secretary in the small borough of Corsica made a large impact on the Jefferson County area.. Tammy Laird pleaded guilty this past week to 26 counts related to embezzlement over eight years. Laird reportedly stole so much money from the borough that it was forced to double taxes and the mayor had to issue a personal loan to keep the government running. Laird now faces 21 months in prison and has been ordered to pay $265,000 in restitution. Double whammy for Tammy.