Winners & Losers
This week's biggest Winners & Losers
Who's up and who's down this week?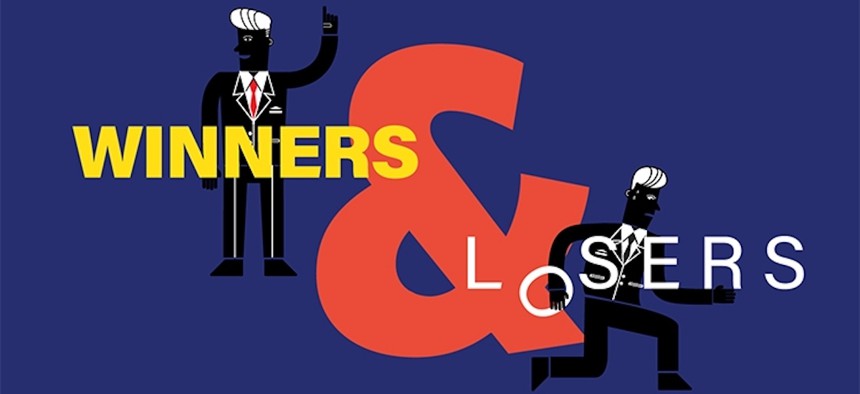 A lot of people are unhappy with the government right now. And if you're in Pennsylvania politics, well, godspeed. Amid controversial Supreme Court decisions and national economic issues, the commonwealth has its own fiscal issues. The General Assembly is set to miss its June 30 deadline for passing the state budget. Lawmakers and reporters alike are dreading working over Fourth of July weekend, and it's possible the delay could impact some state services, depending on how long it lasts. Fingers crossed this Independence Day doesn't result in us relying on Will Smith and Jeff Goldblum to save the nation. 
Scroll down for more of this week's Winners & Losers!
WINNERS:
Dan Laughlin -
State Sen. Dan Laughlin secured a long-sought legislative win this week when the General Assembly approved his bill strengthening requirements for smoke alarms in child care facilities, sending it to Gov. Tom Wolf for his signature. The bill was crafted after a tragic fire at an Erie daycare killed five children, prompting Laughlin to introduce the bill, which aims at trying to prevent similar events from occurring again.
Doug Browning -
The University of Pittsburgh's Board of Trustees has nominated its newest chair. Doug Browning, a 1971 political science graduate of Pitt and principal in the independent consulting company DM Browning & Associates LLC, is set to take over as chair next month after final approval. Looking ahead, Browning and the trustees will be leading the search for the university's next president, with Patrick Gallagher expected to step down next year.
Corey O'Connor -
Pittsburgh City Council Member Corey O'Connor could be getting a promotion. The current city council member was nominated to be Allegheny County's next county controller by Gov. Tom Wolf, and a state Senate panel approved O'Connor's nomination this week, setting him up for a confirmation vote from the full Senate. If O'Connor ultimately gets Senate approval, he'll likely be hopping from one public office to another.
LOSERS:
Tom Wolf -
It's been quite the week for court rulings. And while this state court ruling didn't make national news, it's certainly not water under the bridge for Gov. Tom Wolf and the department of transportation. Wolf's plan to toll as many as nine bridges on interstates across the commonwealth was permanently blocked by a state court. The court sided with municipalities who argued PennDOT violated procedures to get an advanced stage of consideration.
Aaron Bernstine -
State Rep. Aaron Bernstine entered the week with a lofty goal in mind: discovering the whereabouts of Penn State University's now-removed Joe Paterno statue. The western Pennsylvania lawmaker tried to include the language in an education budget bill that would force the university to reveal the location of the statue, but his amendment was handedly defeated by Democrats and Republicans alike. It looks like the location of the Paterno statue will remain a mystery – for now.
Larry Krasner -
Impeachment talks aren't new in the commonwealth, but the latest move by GOP lawmakers to investigate Philadelphia District Attorney Larry Krasner took another step this week. Republicans celebrated the passage of a resolution to create a select committee aimed at investigating gun violence in Philadelphia, and three Philadelphia Democrats joined them in voting for the proposal. Krasner, the progressive DA in his second term, has caught a lot of flak for crime issues in the city. We knew Krasner had some enemies in Harrisburg, but it looks like he has many close to home, too.