Winners & Losers
This week's biggest Winners & Losers
Who's up and who's down this week?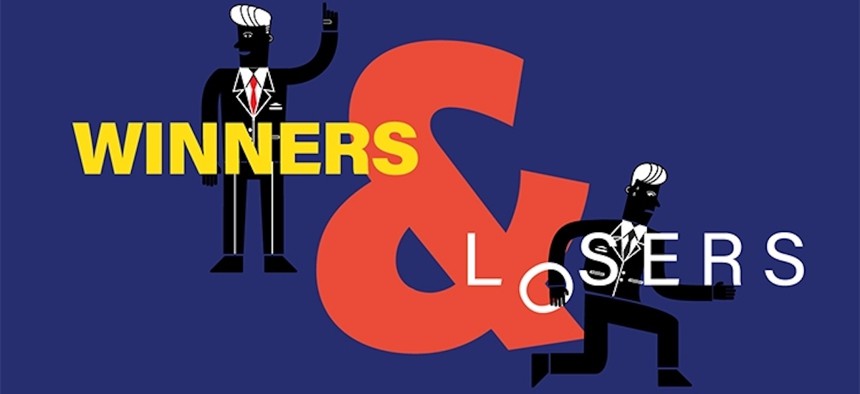 As candidates jockey for position ahead of the upcoming general election, there's another mane story that caught our attention. Quarryville, a Lancaster County borough, welcomed a brute of a new recruit to its police department. The newest hire is Officer McGillicuddy, a 330-pound miniature horse that was sworn in this week as a community relations specialist. We hope Officer McGillicuddy got a welcome that was as grand as Lil Sebastian's send off. 
Scroll down for more of this week's Winners & Losers!
WINNERS:
Wayne Langerholc -
State Sen. Wayne Langerholc was one of the leading lawmakers fighting against a plan to toll nine bridges across the commonwealth, and this week he's standing victorious after PennDOT decided not to appeal a recent court decision, effectively shelving the plan. After continued advocacy from state and local lawmakers, it looks like PennDOT is building a bridge and getting over that idea once and for all.
B.J. Small -
B.J.'s the captain, now. B.J. Small of Mechanicsburg was voted president of the Pennsylvania Fish and Boat Commission at the agency's end-of-July meeting. Small, who has been a board member since 2017, served in the U.S. Army for seven years as a journalist working for military newspapers before going on to work for the Gettysburg Times. Now, Small serves as the PA media and communications coordinator for the Chesapeake Bay Foundation, working with outlets to discuss challenges related to creating clean rivers and streams.
Colleen Joy Shogan -
A Pittsburgh-area native is moving up in White House history, literally. Colleen Joy Shogan, a graduate of Norwin Senior High School in Irwin, has been nominated by President Joe Biden for Archivist of the U.S. Shogan. Shogan currently serves as the senior vice president and director of the David M. Rubenstein Center for White House History and worked for more than a decade at the Library of Congress.
LOSERS:
Mehmet Oz -
It wasn't the best week for America's most well-known celebrity doctor-turned-politician. Republican Senate nominee Dr. Mehmet Oz is trailing Democrat John Fetterman in two recent polls, and is facing heat from the state Democratic Party, which is calling for an investigation into Oz's financial disclosure documents. Oz has called the push for an investigation a "stupid political stunt," but the controversy is one that likely added gasoline to an already hot fire.
Pat Toomey -
U.S. Sen. Pat Toomey tried to halt a bill designed to expand health care access for veterans over a provision that he said would create a $400 billion slush fund unrelated to the primary purpose of the bill. He was successful in the short term, but ultimately was defeated in his attempt to amend the bill, as the Senate voted this week to advance the legislation, known as the PACT Act, while also rejecting Toomey's proposed amendment. It appears comedian Jon Stewart got the upper hand on this one.
Paige Riegner -
Just three months away from the general election, Berks County is looking for yet another new director to lead its operations. The latest county election director, Paige Reigner, resigned last week as Berks County continues to deal with backlash for its rollout of electronic poll books during the May primary. Riegner was in the position for less than six months but faced consistent challenges related to the May primary and criticism related to her connections with an elected official who pushed false election fraud claims in 2020.