Winners & Losers
This week's biggest Winners & Losers
Who's up and who's down this week?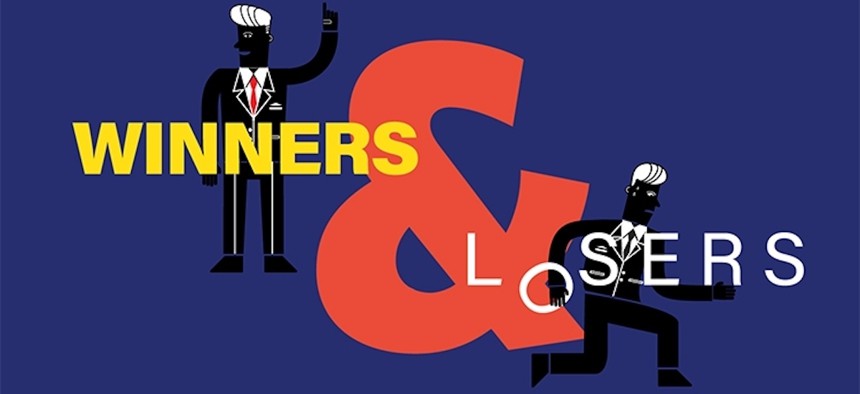 The end of August is a special time in Pennsylvania, home of the Little League World Series. Youngsters from around the world are in Williamsport starting this week for the annual baseball tournament to see which 12-and-under team is the best in the world. If you're planning on attending, let us know if the crowds sing, "Buy me some peanuts and crudité," or if there are any pitchers the Phillies could add to the rotation. 
Scroll down for more of this week's Winners & Losers!
WINNERS:
John Fetterman -
Who would have thought a simple vegetable tray could have brought a U.S. Senate candidate an extra $500,000? That's pretty much what happened this week after Democratic Lt. Gov. John Fetterman capitalized on a viral video that showed his opponent – Dr. Mehmet Oz – shopping for crudités ingredients and mispronouncing the name of Redner's, a Pennsylvania-based grocery store chain. Fetterman's campaign quickly began selling crudités-themed stickers, and the cash started flowing like tequila over asparagus.
Jay Snowden -
Penn National Gaming's name change isn't the only move the company's making this summer. What's now known as Penn Entertainment Inc. will soon be the full owner of Barstool Sports, the controversial sports media outlet with a large online following. Having already owned a 36% stake in Barstool since 2020, Penn Entertainment's move to acquire the rest of the property shows CEO Jay Snowden and company are all-in on sports gambling.
Sheila Alexander-Reid -
The Philadelphia Convention and Visitors Bureau formally announced Sheila Alexander-Reid as the new executive director of PHL Diversity. Alexander-Reid, who takes over the role on Sept. 7, will lead the business development division of PHLCVB focused on diversity and inclusion. Her decades of experience includes an appointment by Washington, D.C. Mayor Muriel Bowser as executive director of the Mayor's Office of LGBTQ Affairs and an advisory role in President Joe Biden's campaign.
LOSERS:
Mark Ciavarella and Michael Conahan -
Two former judges involved in the infamous "Kids for Cash'' scandal – Mark Ciavarella and Michael Conahan were ordered this week to pay more than $200 million in compensation as a result of their involvement in the scheme. The judges were convicted for their involvement in shutting down a juvenile detention center and proceeding to take illegal payments in exchange for sending children convicted of minor offenses to for-profit jails. The two judges have since received a taste of their own medicine, with Ciavarella serving a 28-year prison sentence and Conahan serving a 17-year sentence, though the latter was released to home confinement in 2020.
Adam Bies -
Pennsylvanians just can't stay out of national headlines. This week, Adam Bies, a Mercer resident, was charged with making threats of violence against FBI agents, which came after the agency raided former President Donald Trump's Mar-a-Lago estate. According to an FBI press release, Bies posted on Gab that everyone from FBI director Christopher Wray to the bureau's janitor "deserves to die." He was formally charged with influencing, impeding or retaliating against federal law enforcement officers and faces up to 10 years in prison if convicted.
Randy Frasinelli -
Great Scott! Randy Frasinelli, a businessman from Scott Township in Allegheny County, pleaded guilty earlier this week to collecting millions of dollars in a scheme to rip off the COVID-19 Paycheck Protection Program. Frasinelli reportedly filed a total of six bogus applications and received more than $3.8 million. After using those COVID funds to purchase things like cars, watches, guns and a Mexican villa, Frasinelli has now confessed to money laundering and bank fraud. He faces sentencing in December.