Satire/Odd News
Waiting in Vain
People have been waiting more than 50 years for many projects to come to light.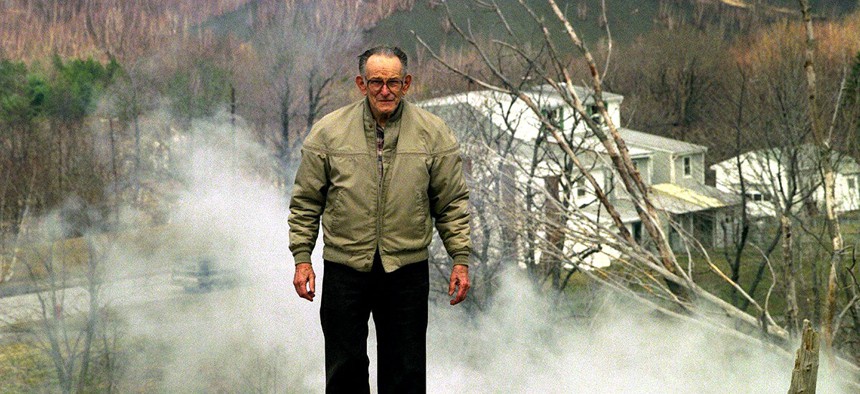 For the last 50 years, people have imagined a future with everything from flying cars and space cities to personal robot assistants and 3D video calls. And while we may not have personal spaceships or holographic video just yet, self-driving cars and a smartphone in your pocket may be the next best thing. 
Naturally, we took this concept and applied it to our commonwealth. From a high-speed rail line to sustainable stormwater management, many projects have been floated but never set sail. Some are more realistic than others – and more controversial – but here are a few big ideas that have yet to see the light of day in more than half a century.
Amtrak extension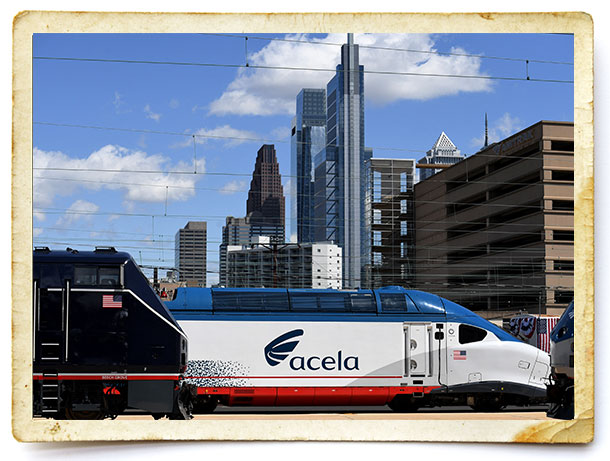 Railway extensions have been in talks for decades, but little has been done to get near the nationwide hyperloop that some still dream of. Here in Pennsylvania, residents have wanted to see Amtrak extensions up to Reading, the Lehigh Valley, Scranton and more. We may be in luck. Thanks to new federal funds, Amtrak has a plan that includes new round trips from Pittsburgh, Scranton, Allentown and Harrisburg to New York City. Thirteen years may be a quick turnaround for such a project, but let's hope it won't be another 50. 
A fix for Centralia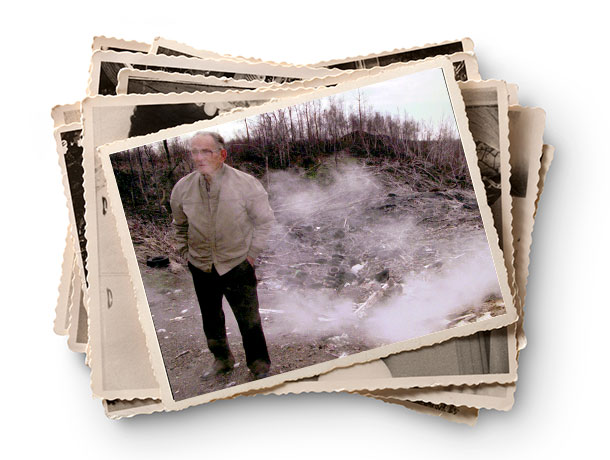 It's been more than 60 years since the coal mine fire started burning underneath the now ghost town that is Centralia. The Columbia County borough was claimed under eminent domain and condemned by the commonwealth in 1992 and is now the least populated municipality in the state. It may be virtually abandoned now, but that hasn't extinguished the calls to bring aid and put Centralia back on the map. 
A Little League World Series championship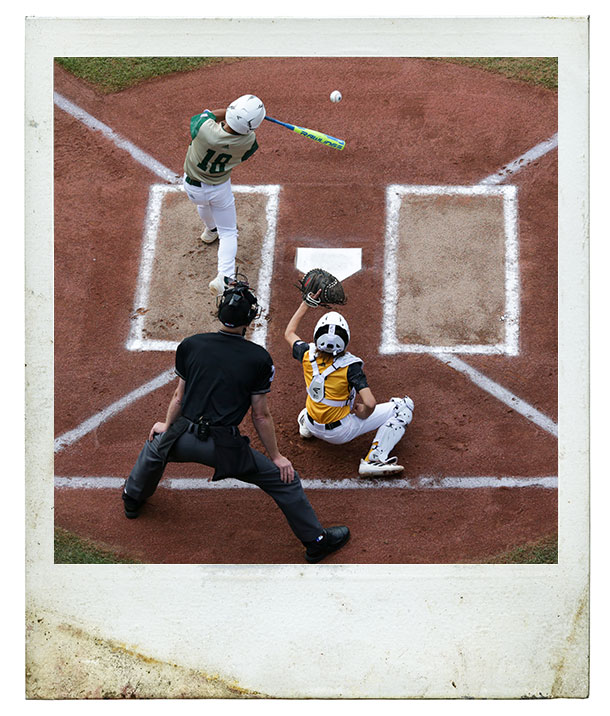 A lot of time has passed since Pennsylvania's pastime earned a title, and no, we're not talking about the majors. The host state of the Little League World Series has gone without a championship in the international 12-and-under baseball tournament since 1960. The commonwealth, with four titles, is tied for fourth most all-time with Hawaii, Connecticut and neighboring New Jersey. 
Liquor privatization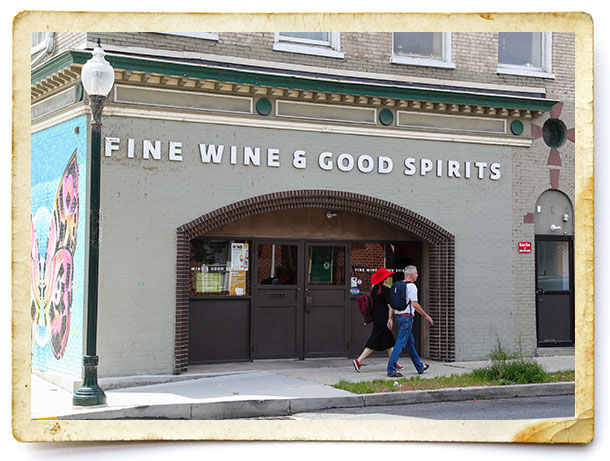 Pennsylvania's prohibition on privatization of its liquor industry dates back to the Prohibition era,  when then-Gov. Gifford Pinchot wanted to maintain strict control over alcohol once it became legal again. In more recent years, Republican lawmakers have made attempts to privatize the industry, but at this pint, we'd call it a long shot. 
Pothole patches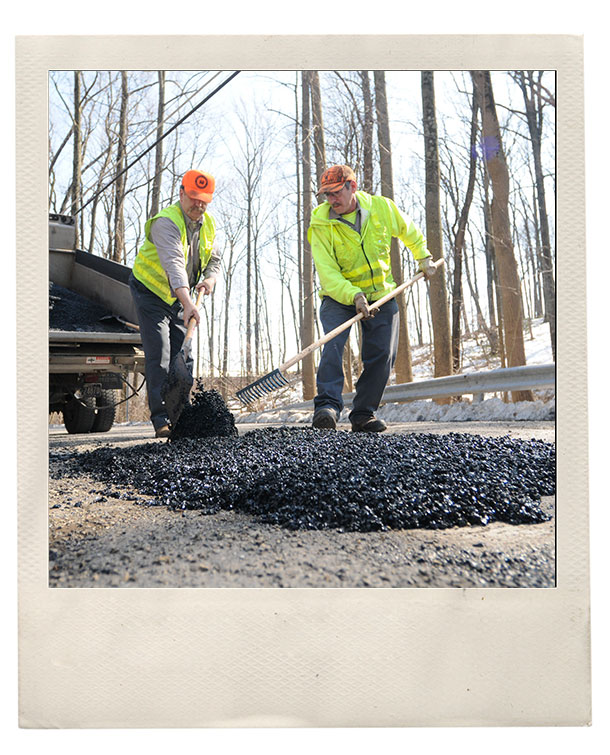 This is one issue that every Pennsylanian can agree on. The state's roadways are ripe with rough patches, enough to earn the eighth spot among states with the most pothole complaints, according to national transportation research nonprofit TRIP. Maybe some of that infrastructure funding could be put to good use here. 
Solving stormwater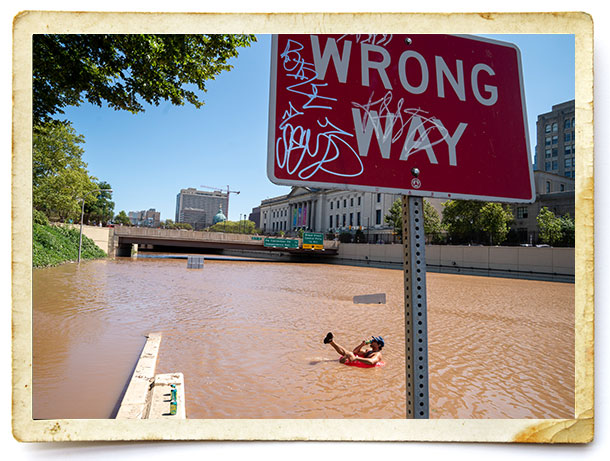 Many Pennsylvanians are aware of the frequency of floods. Philadelphia witnessed major flooding on its roadways after the remnants of Hurricane Ida, and places like Harrisburg often experience the Susquehanna River's rising tides – not to mention Johnstown. If our stormwater systems can't even hold water, it's hard to believe promises to fix them will, as well. 
Recreational reefer
Pennsylvanians are the kids looking out the window watching their friends have fun outside while they're inside, grounded. Since neighboring states have broken into the recreational marijuana market, folks are often feeling FOMO. The issue of recreational cannabis legalization has become increasingly popular over the last couple of decades, but thus far, lawmakers in Harrisburg have been harshing everyone's mellow.