Events
Snapshots from City & State's Philly Power 100 reception
The city's power players came together to recognize distinguished work in government, advocacy, business and more.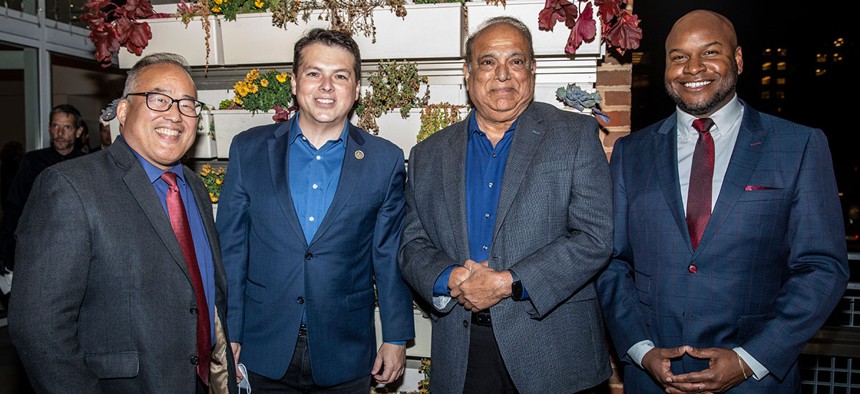 More than 100 guests attended City & State PA's Philly Power 100 event on Thursday, Nov. 3 at The Liberty View at the Independence Visitor Center. The event brought together and recognized the most influential Philadelphians in government, advocacy, media, health, education, business and more. 
Following opening remarks by Visit Philadelphia Chief External Affairs Officer Michael Newmuis, recipients heard speeches from fellow honorees including U.S. Rep. Brendan Boyle, SEPTA Chief Executive Officer Leslie Richards and state Sen. Nikil Saval. 
In his keynote address, Saval highlighted his upbringing and what his family's small pizza business taught him about working in a community and lifting up others. Saval, who represents the 1st Senatorial District, said list recipients and those at the event wouldn't be where they are without the advocates and community members who put in the work behind the scenes. 
"We often say power is organized people," Saval said. "I share this recognition with so many advocates and movement partners in our collective struggle for healthy, safe communities."
Scroll down for photos from the event: