Winners & Losers
This week's biggest Winners & Losers
Who's up and who's down this week?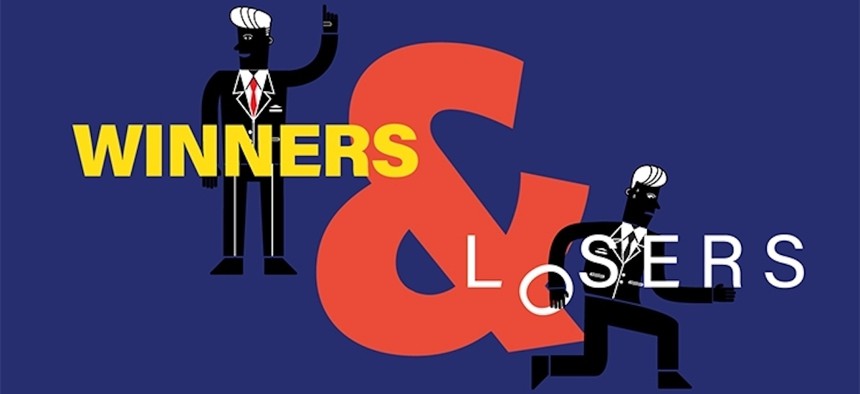 WINNERS:
Clayton Walker, Robert Pagane, Don Nevills -
Democrats may be viewed as the favorites in three special elections to fill vacant House seats, but three Republicans – Clayton Walker, Robert Pagane and Don Nevills – have been selected as the GOP nominees for those races, setting them up for an opportunity to represent their respective districts in Harrisburg.
Abigail Salisbury & Matt Gergely -
Two Allegheny County officials received a gift early this year as county Democrats chose Abigail Salisbury and Matt Gergely as the nominees for the state House openings in the 34th and 235th districts, respectively. Salisbury, president of the Swissvale Borough Council, will seek to replace Summer Lee, who resigned her seat after winning the 12th congressional seat last month. Gergely, McKeesport's finance director, will pursue Lt. Gov.-elect Austin Davis' seat. The two Democrats are expected to hold onto the seats, which would ensure the party's majority in Harrisburg next session.
LOSERS:
Marissa Brumbach -
Who amongst us hasn't wanted to duck out of work early to get an early start on time off? Philadelphia Municipal Judge Marissa Brumbach's decision to do just that earlier this year has come back to haunt her. A report made public Monday by the Court of Judicial Discipline claims that Brumbach attempted to rule on dozens of traffic citations before the scheduled hearing date because she planned to be in Florida that day. Does that count as the "quiet quitting" we keep hearing about?
Kenneth Grayson -
It's been almost two years since the Jan. 6 insurrection – and Pennsylvania residents are still facing consequences for their roles that day. Bridgeville resident Kenneth Grayson is the latest to face accountability: He was sentenced to two months in prison for his participation in the riot, where he spent roughly 47 minutes inside the U.S. Capitol, according to the Pittsburgh Tribune-Review.
Brian Fiocca & Michael Neill -
Just ahead of former union boss John Dougherty's trial date set next month, some of his codefendants are pleading guilty and cutting deals with prosecutors. Dougherty's nephew, Brian Fiocca, and Michael Neill – both longtime members of International Brotherhood of Electrical Workers Local 98, where Dougherty held sway for so long – are expected to plead guilty to their roles in an alleged embezzlement scheme. Probably not the holiday deals they would've liked to take advantage of.