Winners & Losers
This week's biggest Winners & Losers
Who's up and who's down this week?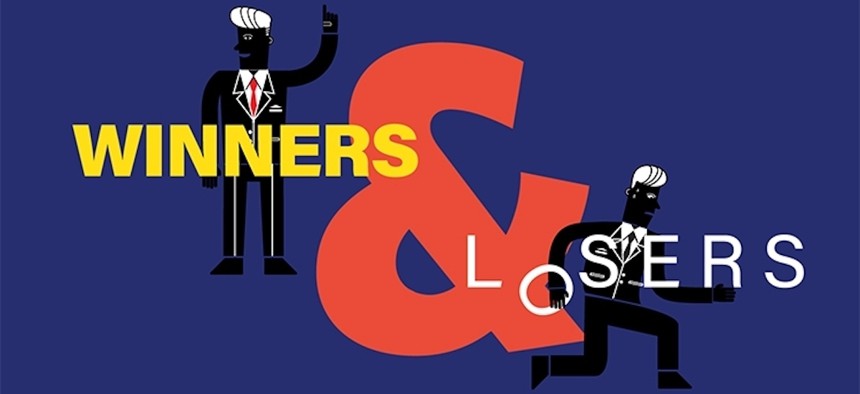 It's not the new year in the commonwealth without the famous Farm Show. Featuring a butter sculpture, baby goat snuggling and a broad spectrum of games and goodies, you'll have a field day with all the Farm Show's features. But before buying the farm, be sure to see whose harvests this week were fruitful, and whose were frightful. 
Scroll down for more of this week's Winners & Losers!
WINNERS:
Larry Krasner -
There was plenty of chaos in the state Capitol this week, and at least some of it spelled good news for Philadelphia District Attorney Larry Krasner, who has been facing an impending impeachment trial in the state Senate. But Senate lawmakers voted this week to postpone the trial indefinitely following a recent court ruling that found that the articles of impeachment against Krasner didn't meet the legal standard for misbehavior in office. That means, at least for now, Krasner is staying in office.
Wayne Langerholc -
What better way to start off the new legislative session than with the passage of a new bill? GOP state Sen. Wayne Langerholc's bill to halt a planned gas tax increase passed the Senate with bipartisan support this week, though it's anybody's guess what happens to the bill in the state House. Still, Langerholc notched an early legislative win with a bill aimed at keeping costs down.
Cindy Adams Dunn & Russell Redding -
Some familiar faces are among Gov.-elect Josh Shapiro's cabinet picks this month. Two in particular are Cindy Adams Dunn and Russell Redding, who will remain in their positions as secretaries of conservation and natural resources, and agriculture, respectively. Dunn and Redding were appointed by the Wolf of State Street, but now, they can recite the "Wolf of Wall Street" quote: "I'm not f**king leaving!"
LOSERS:
Thaddeus Kirkland -
The City of Chester is dealing with a host of controversies on top of increasing economic concerns. Chester receiver Michael Doweary filed for bankruptcy on behalf of the city in November and his office is now battling the city's elected officials in court to strip them of their administrative powers. Doweary has testified that Mayor Thaddeus Kirkland has threatened him multiple times and Kirkland admitted to using a racial slur against him.
Ronald C. Granville -
A former Philadelphia prisons sergeant could be headed back to the pen – but this time behind bars. Ronald C. Granville, a former employee at the Philadelphia Department of Prisons, pleaded guilty this month to record falsification and civil rights charges. Per the Department of Justice, Granville and other officers physically assaulted a naked detainee who had recently been strip searched. He faces up to 30 years in prison.
The Pennsylvania House -
There are no rules in the state House – literally. Since gathering to elect a surprise speaker candidate on Jan. 3, House lawmakers have been unable to agree on a rules package, and unable to proceed with a special session called by the governor. It's been an eventful start to the year, but more because of what the House hasn't accomplished, rather than what it has.