Satire/Odd News
How can you make an Oscar-nominated movie even better? Add more Pennsylvania to it.
Ahead of the Academy Awards this year, here are some City & State-inspired remakes of Hollywood's best on the big screen.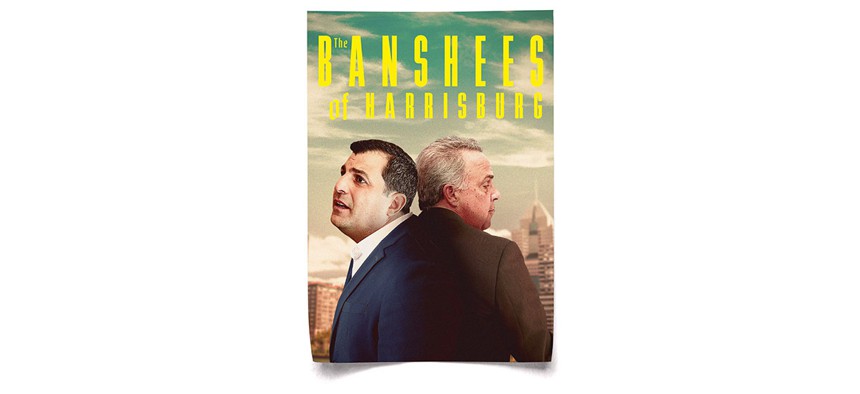 The constant complaints about unoriginal screenplays and unnecessary spinoffs has film fans itching for fresh material. With "Creed III" coming to theaters tomorrow, we thought it would be fun for City & State to come up with a few Oscar-worthy titles of our own. Check out our reimagined Best Picture winners with a commonwealth-centric twist. 
"The Banshees of Harrisburg"
Set in modern-day Dauphin County, Pennsylvania, two lifelong friends have an unexpected  falling-out that impacts not just themselves, but everyone else in their village. Critics have called it a diabolical tale of male loneliness and swallowed anger that is somehow weirdly compelling and sometimes funny – but that despite all the bad blood and conflict, "nothing seems to be happening here."
"Citizen Kane"
A spinoff of the 1941-quasi-biographical film examines the life of state Sen. John Ignatius Kane Sr., who battled through alcohol addiction early in his life, is a plumber-turned labor leader that powered his local union through the Great Recession before running for public office in 2020. Kane's personal struggles through addiction and a cancer diagnosis didn't slow him down, but when he utters the words "hose bib" at the end of a press conference, it has many asking questions about what's next. 
"The Shape of Wooder"
Guillermo del Toro moves his movie up I-95 to create a masterpiece of modern horror. A British linguist, acting on a tip from Kate Winslet's dialogue coach, discovers the secret ingredient to the Philly/Delco accent: Schuylkill Punch. It's a race against time to both expose the government coverup of this crime against enunciation and find out who made the fatal decision to add "jawn" to the dictionary before her grant runs out.
"Wings"
The 1927 Best Picture winner – the very first movie to win the Oscar – is rebooted as a caper film. The Food and Drug Administration's top undercover agent infiltrates a white-meat supremacist organization planning to use Philadelphia's legendary Wing Bowl to further their goal – covertly funded by Big Chicken – of getting the event to switch to "boneless" wings. It features the Oscar-nominated theme song, "Chicken Tender Is the Night."
"The Best Years of Our Lives"
The 1946 epic drama is reimagined as a tale of two families separated by the record-breaking Philadelphia sports years of 1980 and 2022-23. For them, life as a sports fan in the City of Brotherly Love proves to be both exhilarating and exhausting. Through the span of four decades, one family witnesses Philly teams fall short in the championship several times over, while the other sees sports history made twice before their eyes in just a few years. 
"Terms of Indictment"
In this family comedy-drama, the Local 98 of the International Brotherhood of Electrical Workers community finds itself in a time of upheaval as its leader John "Johnny Doc" Dougherty is indicted in an investigation that charged him with misusing union funds for personal benefit and corrupting a public official. At the same time, Dougherty finds himself caring for his ailing wife as he awaits his embezzlement trial.