Satire/Odd News
5 special 'Sesame Street' parodies in Pennsylvania
City & State decided to do a spoof on the kids' program – so this is what happens when Sesame Street intersects with State Street.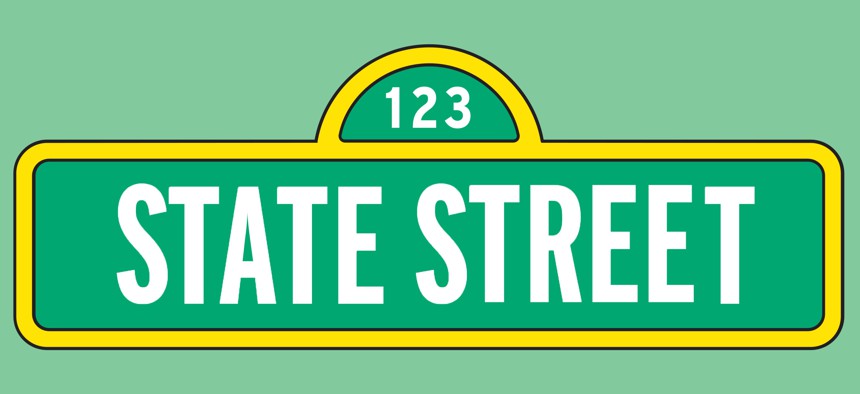 Fifty-three years ago, the television landscape changed forever. The debut of "Sesame Street" heralded a new era in educating children about the world around them. And now, fresh off of that success, the Children's Television Workshop is ready to expand the frontier for young learners to the world of politics. This fall, coming to parental control-ready devices everywhere, it's the debut of "State Street," where civics and citizen-students meet at the intersection of comity, comedy and the Capitol!
New kid on the block
Josh Shapiro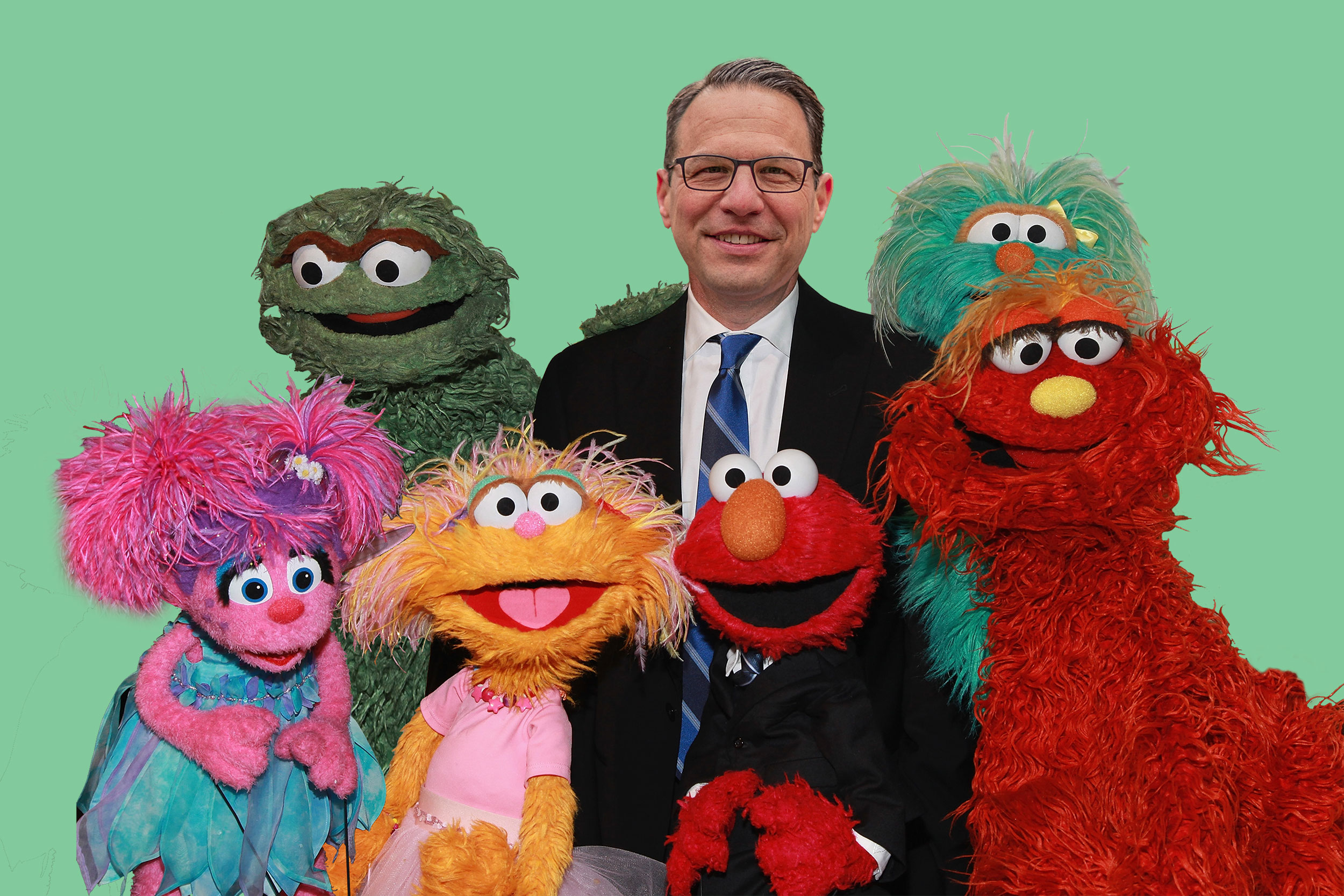 New to the governor's office, Josh Shapiro has some friends on State Street that are helping him get used to his new role. Elmo and the gang are giving civic lessons a shot and learning a lot about Harrisburg's happenings. Get ready, because this cast of characters is here to help the first family and everyone at the Capitol understand a little bit about the exciting world of Pennsylvania politics! 
Letter of the day is P (for … per diem) 
Cookie Monster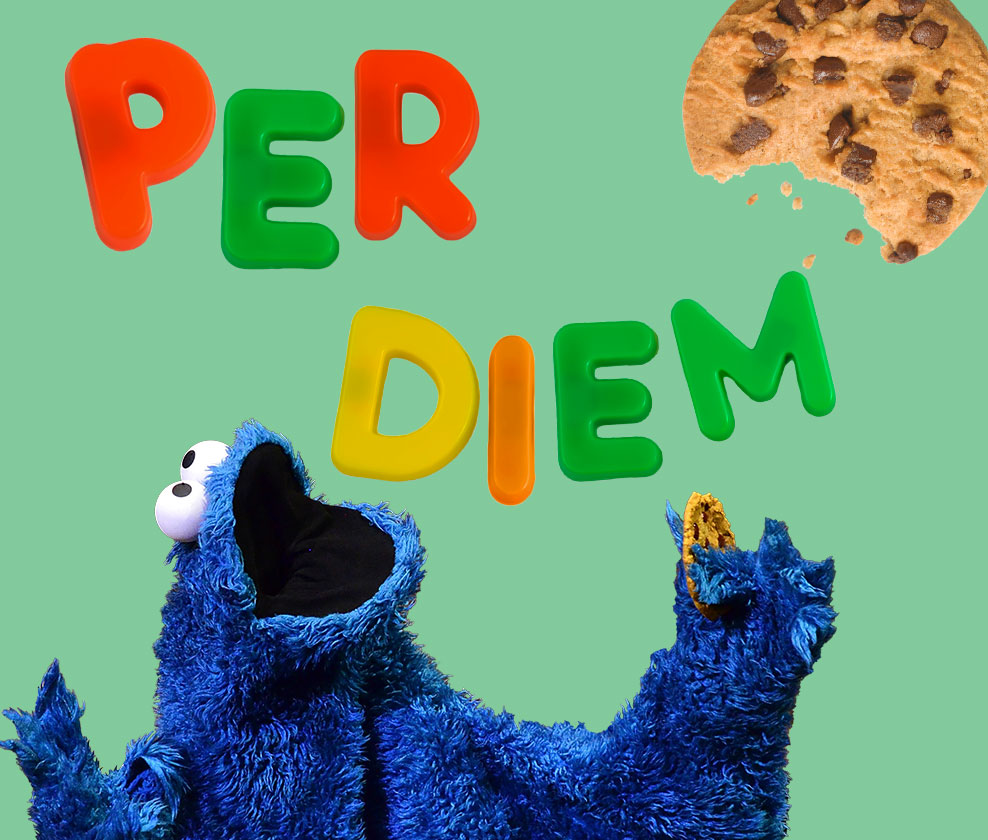 Oh P! What would politics be without the letter P? Today, P stands for "per diem," or state employees' daily allowance for lodging, meals, and incidental expenses. Taxpayers could be paying a pretty penny for politicians' purchases while they're passing through Pennsylvania. Lawmakers can submit receipts to be reimbursed while on the go, but there isn't a limit on total reimbursements in the state Senate. No cap. 
Number of the day: 10 
The Count & Stacy Garrity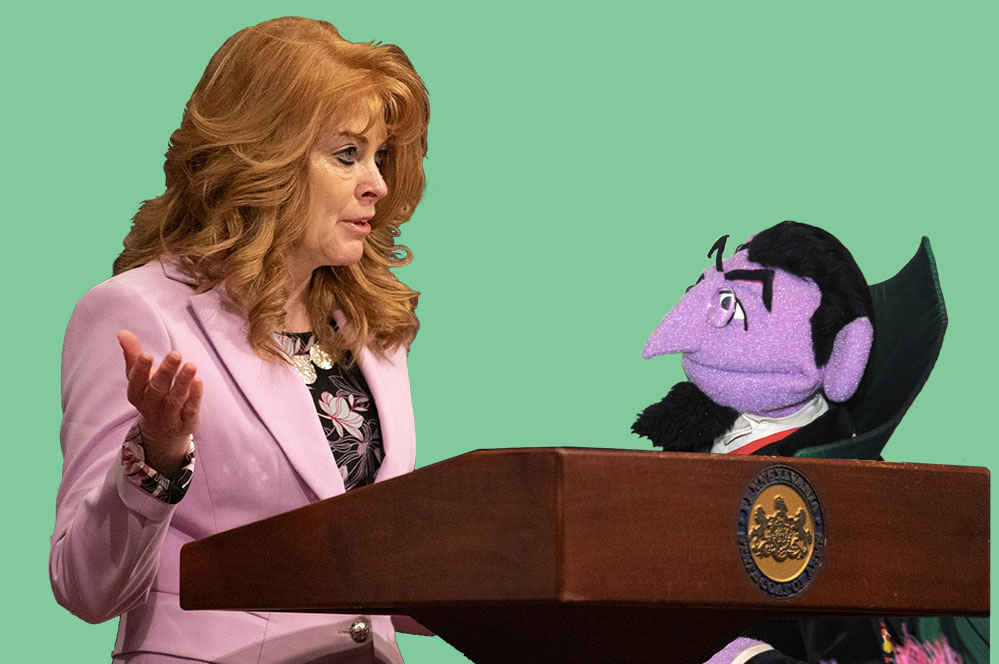 The number 10! We could count you again and again! No one adds up figures quite like our state treasurer, who's been one of the commonwealth's fiscal watchdogs since her 2020 election win. Garrity implemented direct deposit for unclaimed property payments to rightful owners, too. One in 10 Pennsylvania residents has unclaimed property waiting for them – do you?
It's Not Easy Being Greene
Kermit and state Sen. Camera Bartolotta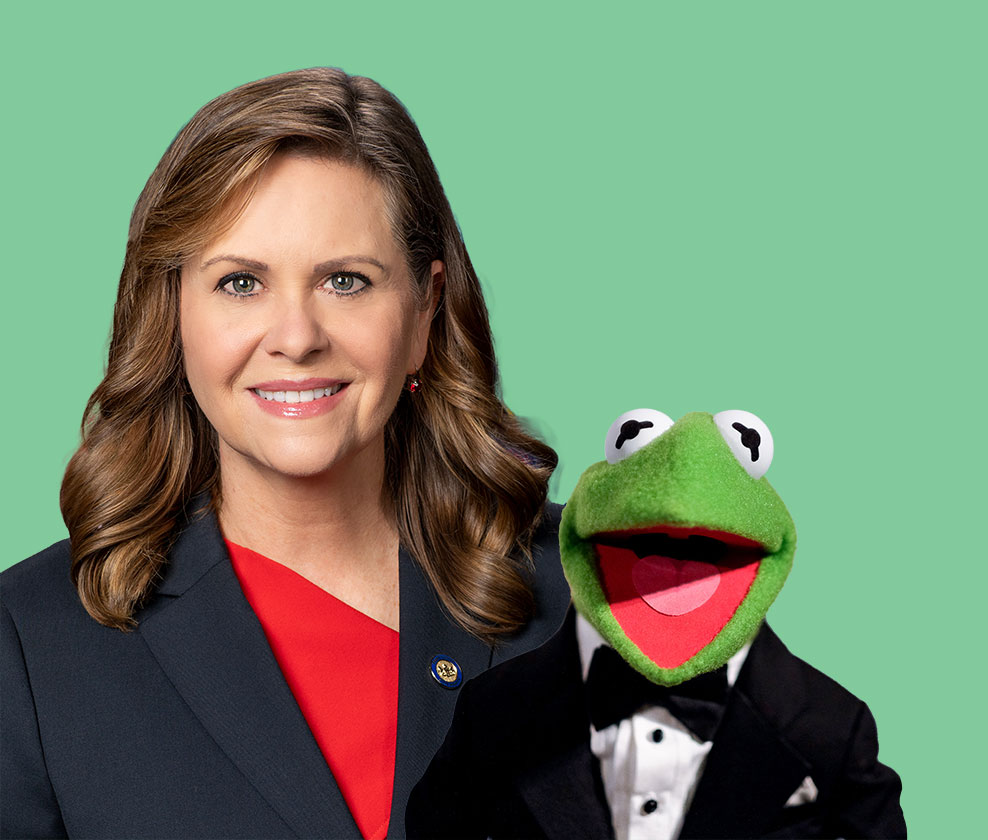 Green may blend in with many things, but there's nothing ordinary about the southwest corner of the state. Greene County and its camera-friendly state senator know the travails of trekking across the state's terrain and back again. But where the accessibility lacks, Greene County makes up for it in places to slow down and relax.  
Filibuster-Me-Elmo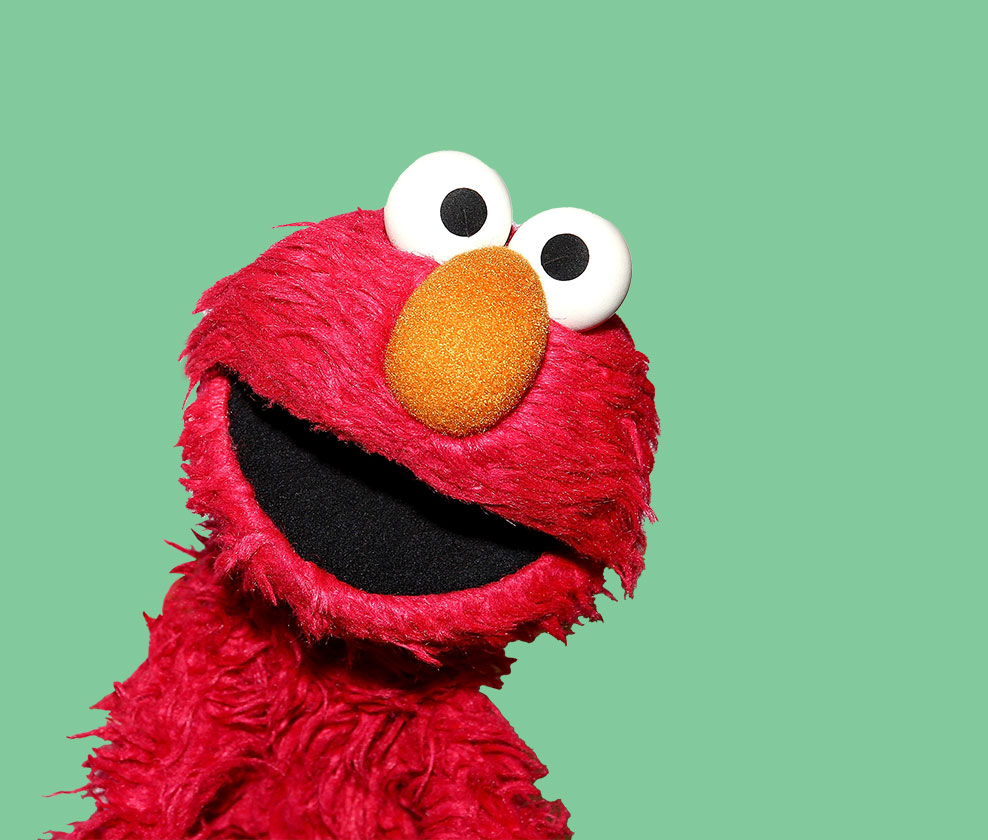 Elmo sure likes to hear Elmo talk. The same can be said for several senators in Washington, who turn floor debate into storytime to prevent certain bills from being considered. With new neighbor John Fetterman coming down to the nation's capital from State Street, Elmo wants to know what the Democrats will do with the polemical political procedure.