Winners & Losers
This week's biggest Winners & Losers
Who's up and who's down this week?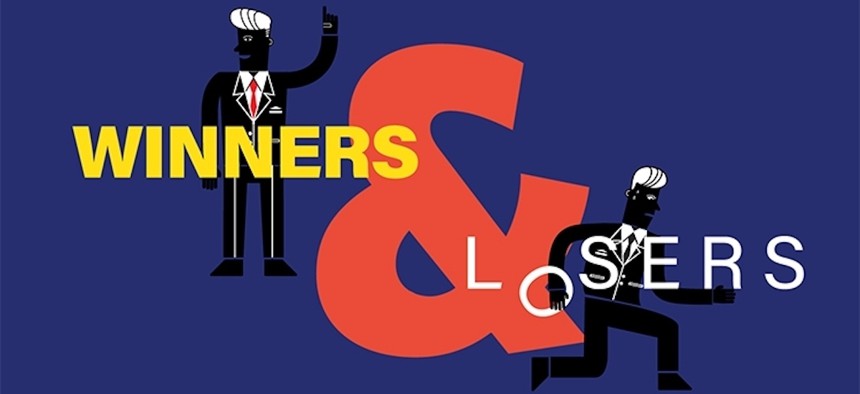 There was a feeling of celebration this week in the Pennsylvania Capitol, but not for the reasons you might think. While bills were passed and congratulatory press releases were sent out, the main event was when coaches from Penn State visited the Capitol with the Rose Bowl trophy in hand to celebrate their Jan. 2 victory with Gov. Josh Shapiro and fans.
To see who else had a week worth celebrating – keep reading for more winners and losers!
WINNERS:
Chris Gebhard -
State lawmakers are once again dictating what is being taught in schools – but this time, in a bipartisan way. State Sen. Chris Gebhard's personal financial literacy bill passed in the Senate by a vote of 44-5. Soon enough, high schoolers could be required to learn personal finance and economics that many have long fought for in public schools.
John Naylor -
They say one man's trash is another person's treasure, but York's John Naylor is a Pennsylvania treasure himself for his selfless work of cleaning more than 26,000 pieces of trash from the Susquehanna River. The endeavor, which occurred one boatload of trash at a time according to the York Daily Record, took six years, one month and eight days. Pennsylvania and the Susquehanna thank you, John.
Satanic Temple -
Devil's advocates may have won this debate. The After School Satan Club in Saucon Valley School District has begun to meet after a judge ruled on May 1 that the district acted out of animus toward the club's beliefs and infringed on its constitutional rights by not allowing its meetings while other religious groups met on campus. The club was met with protesters outside as members did science projects and made crafts.
LOSERS:
East Penn Manufacturing -
Chloe Stein -
The commonwealth's own version of "Gone Girl" didn't last long. Chloe Stein was arrested in early May after allegedly faking her own abduction in an attempt to avoid revealing she dropped out of college and wasn't about to graduate. State Police said the department spent "tens of thousands" of dollars, including a helicopter deployment, during her search before she was found at home in Jeanette. Ben Affleck couldn't be reached for comment.
Philadelphia Industrial Correctional Center -
From "Gone Girl" to "Prison Break," there's no shortage of script-worthy news this week. An investigation into the prison escape of two inmates in Philadelphia found that their disappearance went unnoticed for nearly 19 hours. Authorities said the men snuck through a hole in the fence and left behind blood and clothes after climbing two other fences topped with barbed wire. Staffing issues are said to have contributed to the security slip.