Personality
Dog (and cat) Days are the best days for these politicians
Meet the animals behind the people in Pennsylvania politics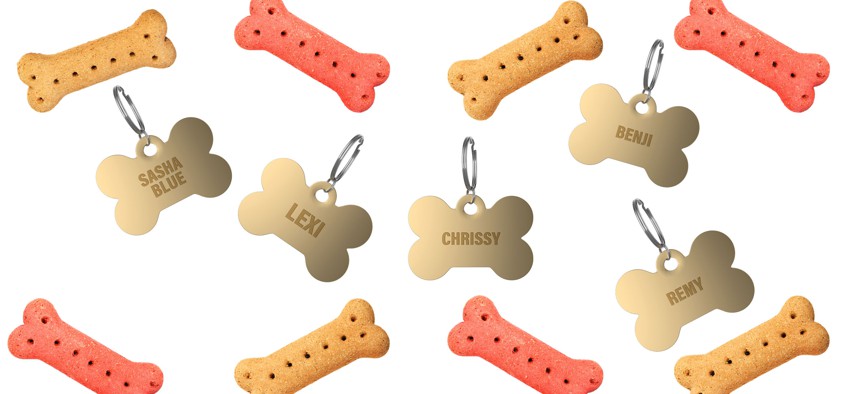 The Dog Days of Summer – running from early July to mid-August – date back to when the Romans tied the hottest days of the year to Sirius, the Dog Star, appearing in the sky just before the sun. For the politicians' pets featured on these pages, it's obvious that every day has gone to the dogs (or cat) in the best way.
State Rep. Jessica Benham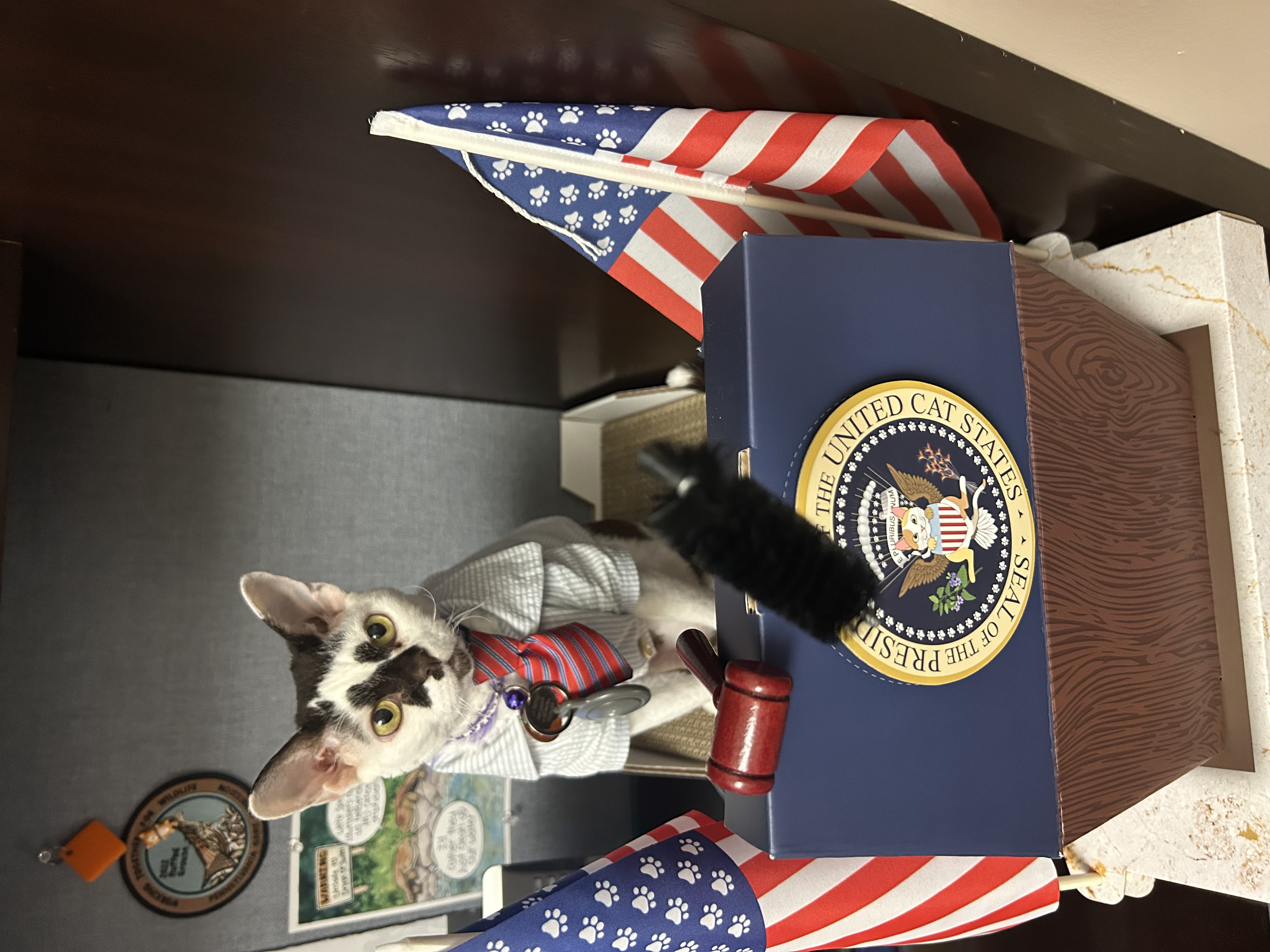 "Ravi's (short for Ravenne Celebrindal, AKA "RePAWsentative Ravi") favorite activities include greeting visitors to our office, holding press conferences at his podium, solving complex problems (also known as 'treat puzzles'), napping in the car on the turnpike, and posting on Twitter and Instagram (@RaviBenham). His top legislative priorities include more funding for Dog Law enforcement (he needs backup in his feud with the dog who manages the Comfort Suites), a ban on cat declawing, protecting animals in domestic violence situations, and Victoria's law."
State Rep. Paul Schemel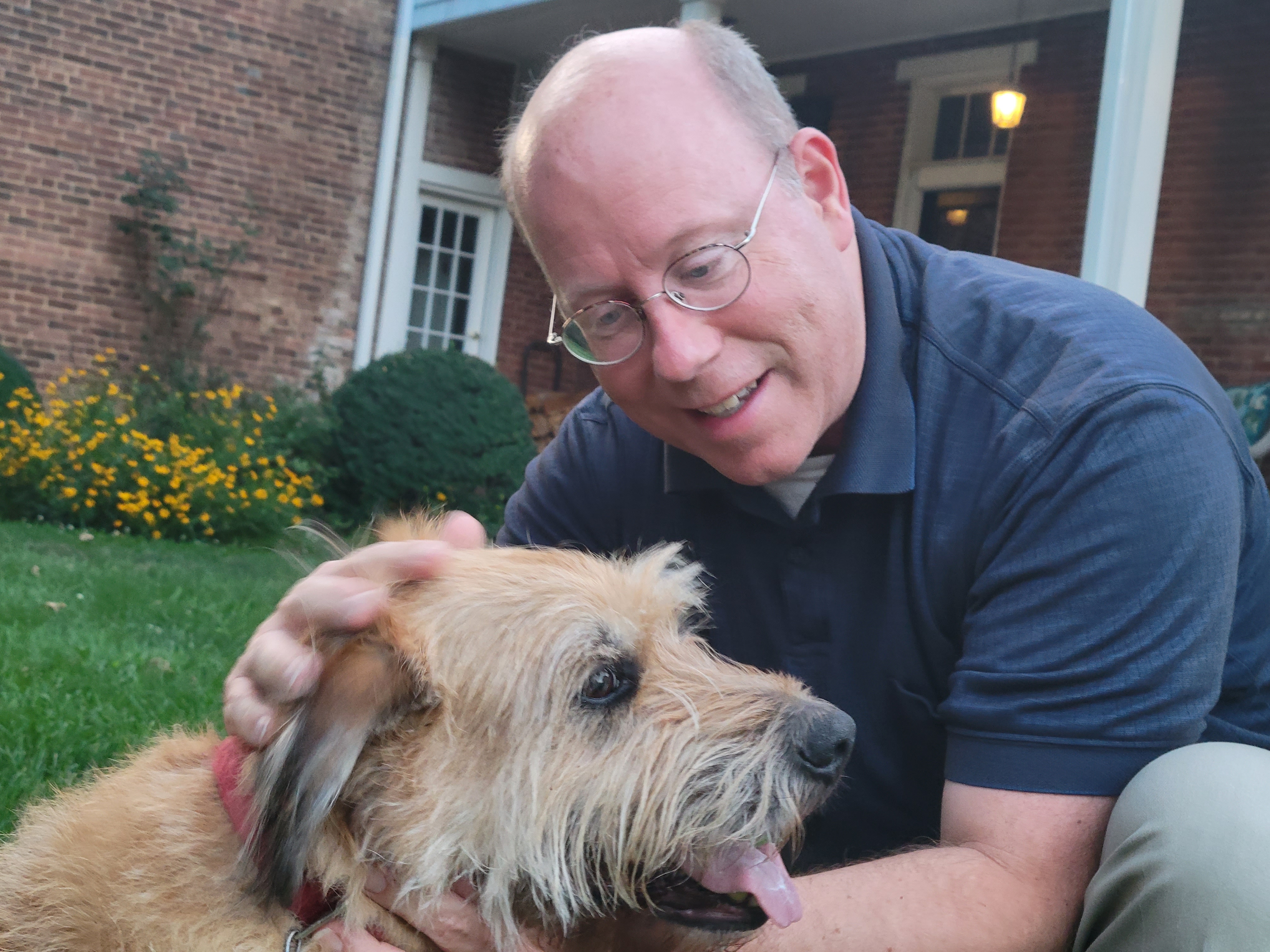 "This is our dog, Benji, that my wife and I picked out at our local animal shelter. He is a lovable old pup who makes sure that any food dropped on our kitchen floor is cleaned up immediately, within seconds."
Philadelphia City Councilmember Kenyatta Johnson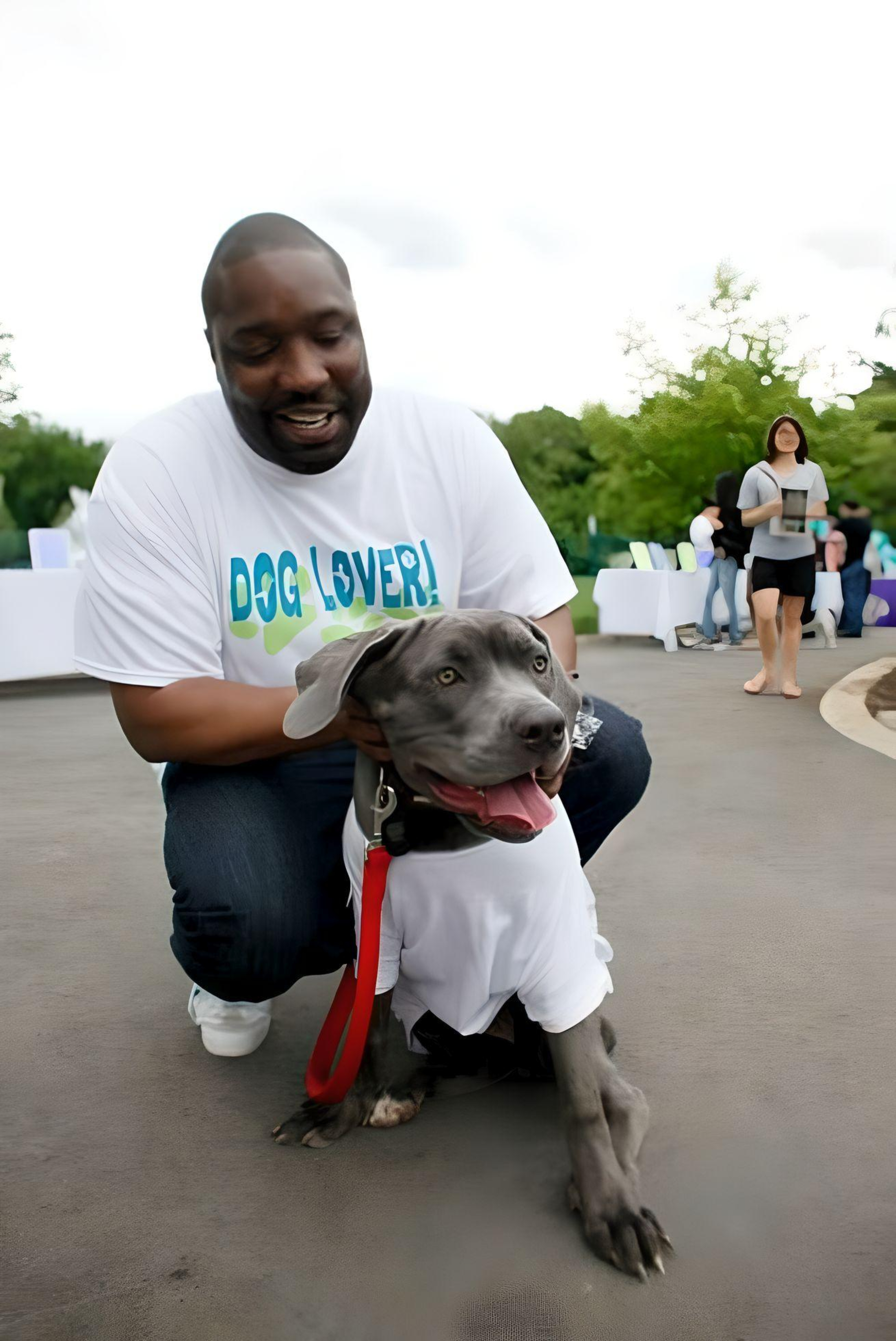 "Our family agreed on the first name 'Sasha' for our dog as an honor to Sasha Obama; 'Blu' was selected because our dog's coat is blue in color. We love to take her out on walks and visits to various parks throughout my Second Council District. She is also very popular among my neighbors and their children in our South Philadelphia neighborhood.
State Rep. Mike Schlossberg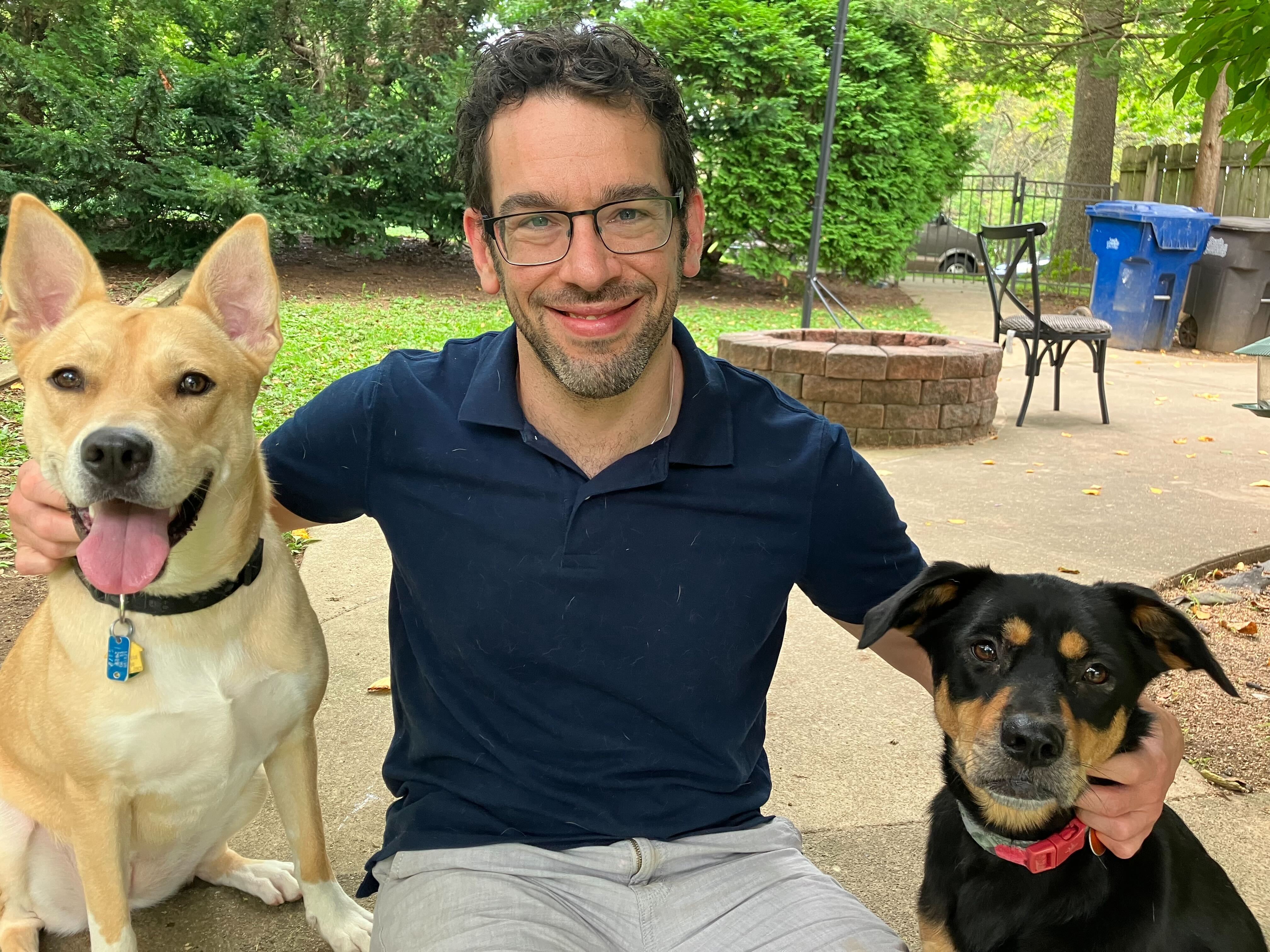 "This is Lexi and Chrissy. Both are wonderful rescue dogs. Lexi (black) has been with us since 2019, and we got Chrissy about a year ago, after my kids and I successfully executed our evil, secret plan to make my wife fall in love with a second dog so we could adopt her too."
State Rep. Patty Kim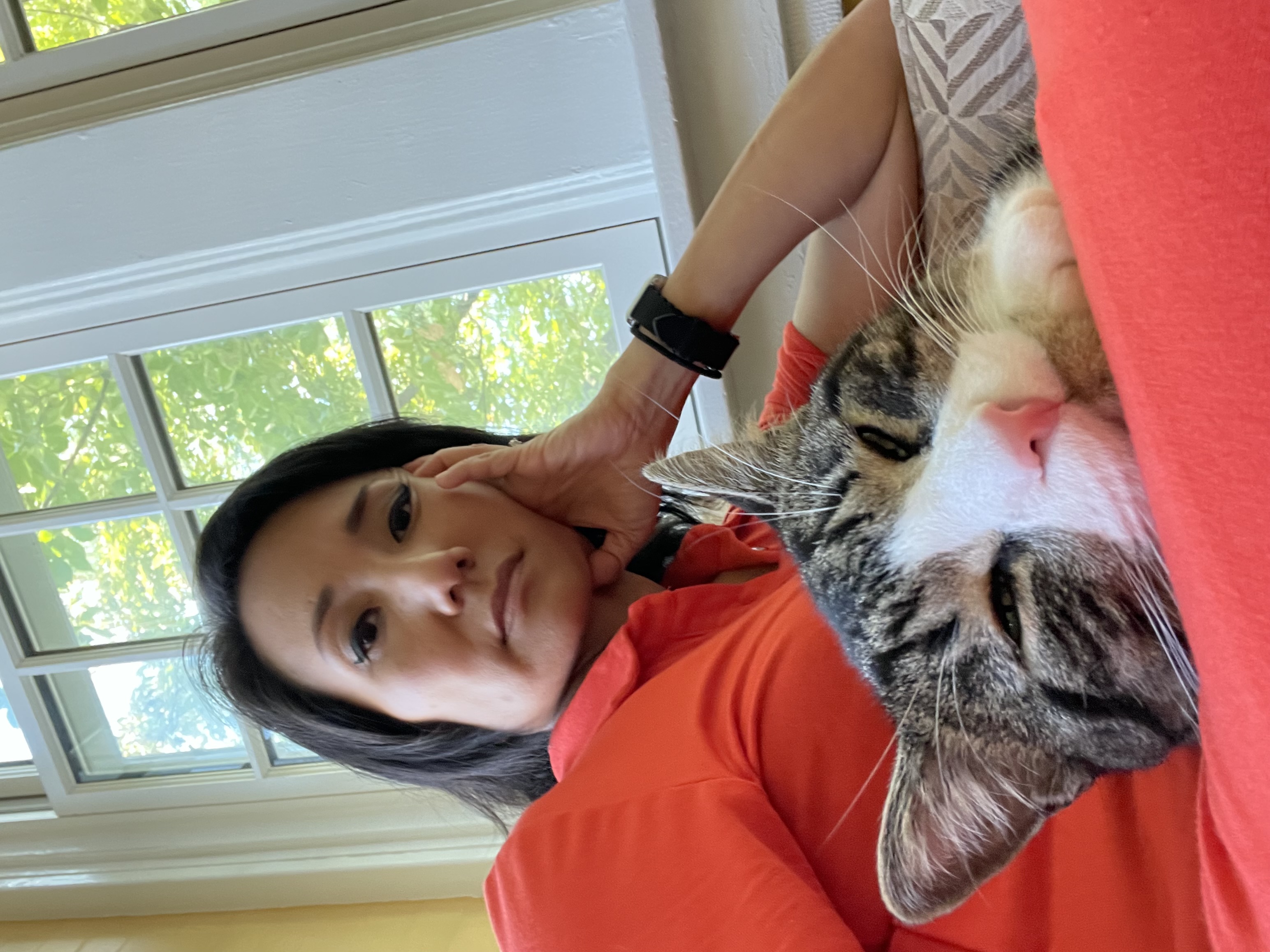 "We've had cats in the past, but Remy is extra special. Whenever I'm upset (like in this picture) or in a difficult conversation, he will head butt me and then crawl into my lap. I never knew I needed a therapy cat!"
State Sen. Tim Kearney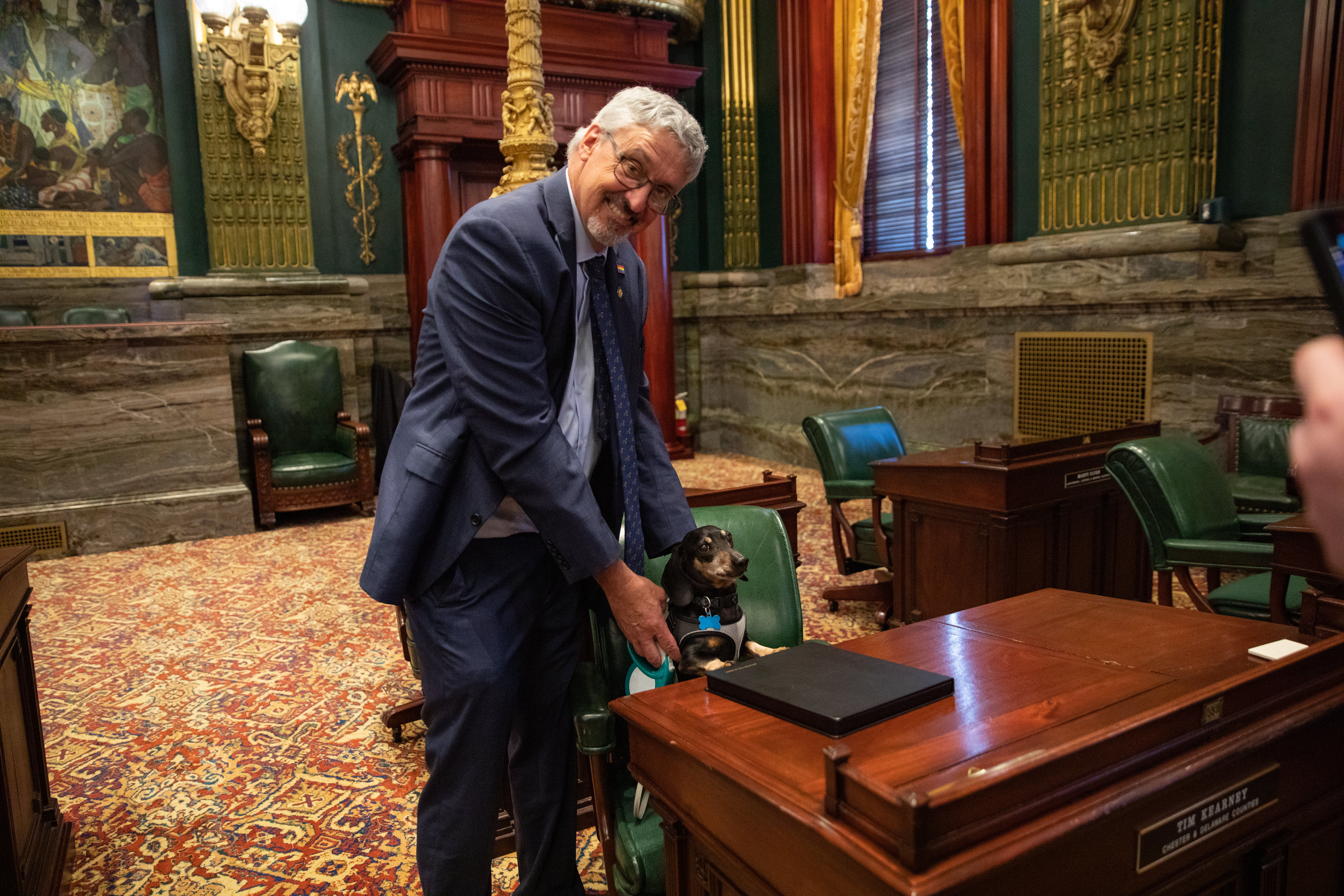 "As an animal lover, pets have been a part of my family since 1988 when we adopted our first rescue dog, a long-haired dachshund we named Elvis. During the beginning of the COVID pandemic, my wife and I decided to rescue Chorizo, a miniature dachshund, weighing 15 pounds, from a shelter. Although he has only been a part of the family for three years, Chorizo has immersed himself into our family in a way that is both comforting and familiar. I often describe myself as Chorizo's emotional support human because he likes to be showered with love and attention, and we are happy to give it to him. We couldn't imagine life without him."
Former Philadelphia City Councilmember Derek Green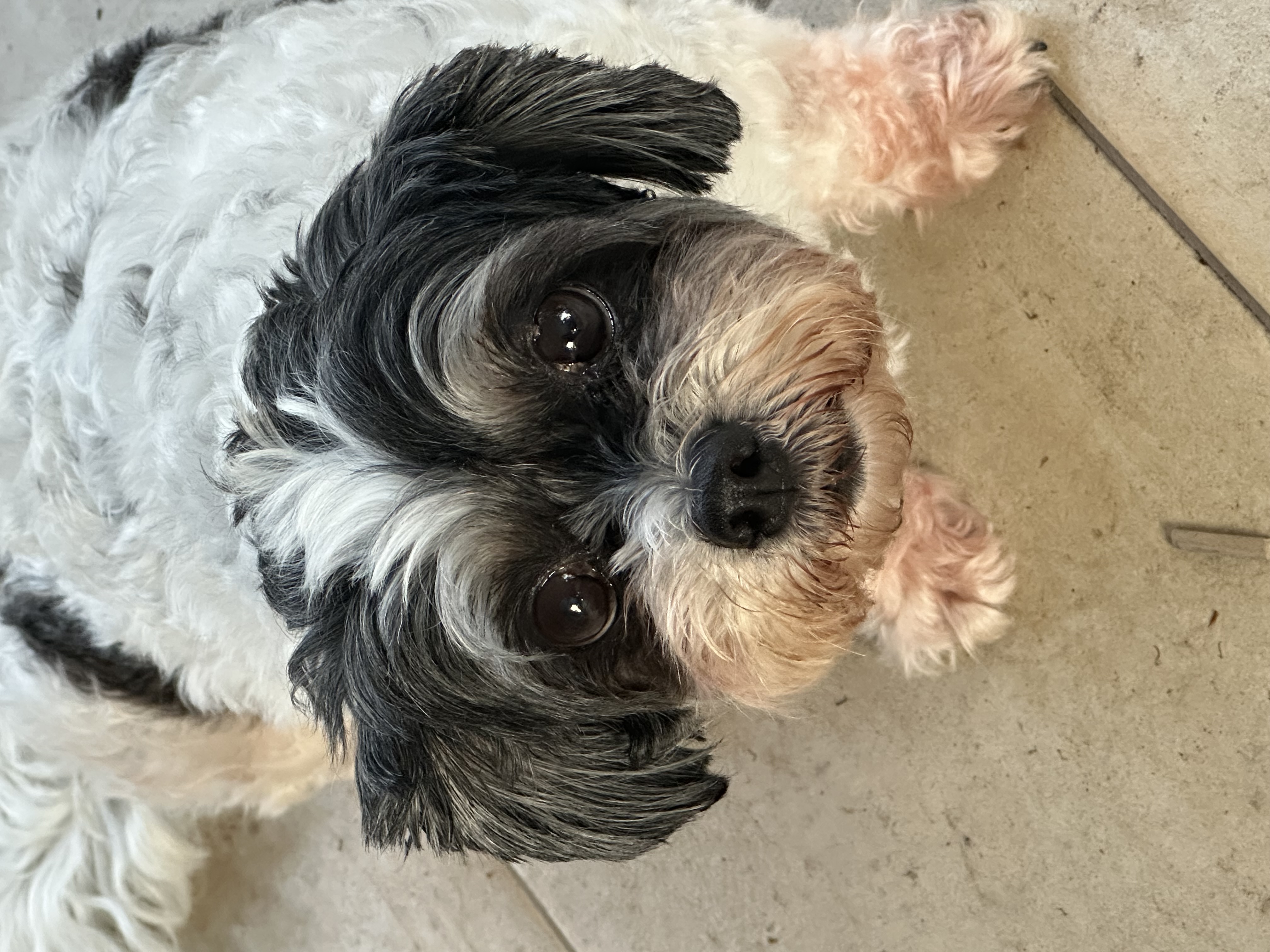 "Our first dog, JD (I was in law school @ the time & he used to jump a lot aka Jumping Dog) passed away when my son was young. After a transition period, we brought Ms. Jagger home. My son loved the Maroon 5 song 'Moves like Jagger' and Ms. Jagger has been her name ever since. She's 12 years old and small but is wise, smart, and will bark down any dog regardless of breed and/or weight disadvantage. Don't let the eyes fool you, Ms. Jagger don't take no mess."
Former Philadelphia City Councilmember Allan Domb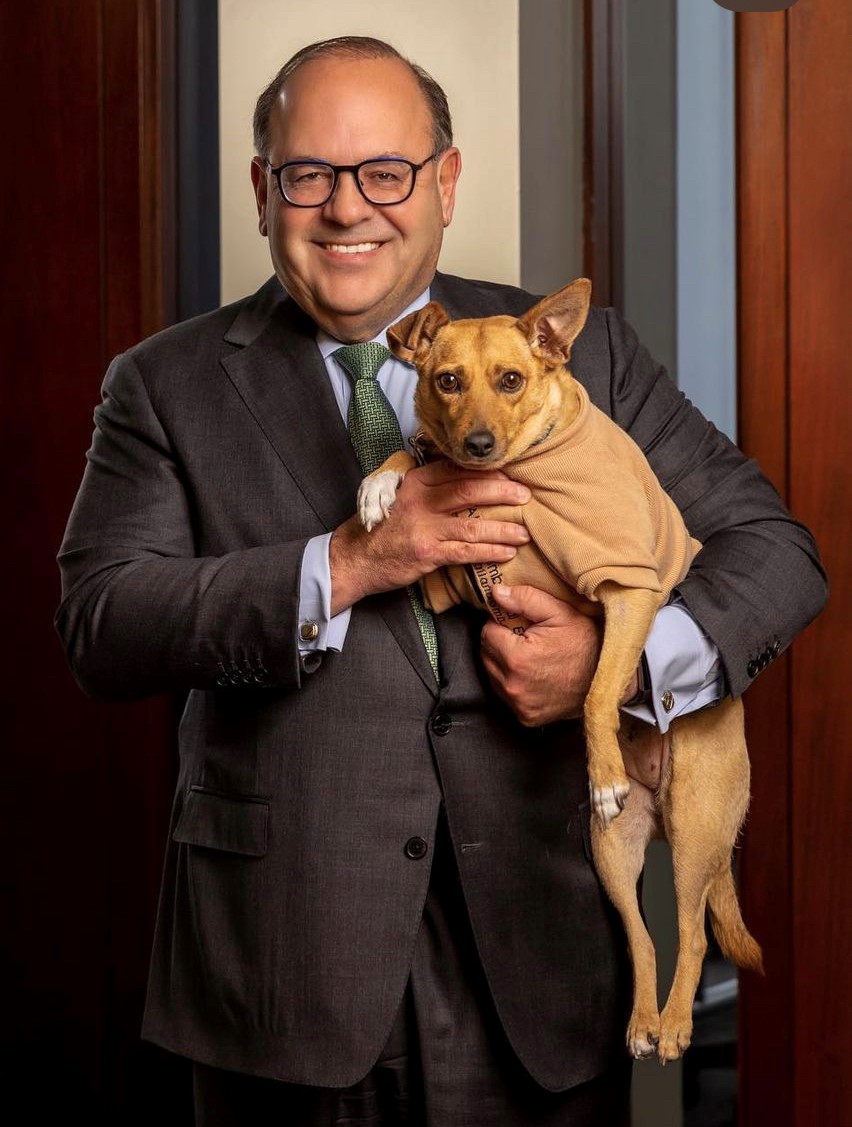 Allan and Allie's journey began in June 2019 after his Jack Russell Zoe passed after 17 great years. Allie had been living on the streets of Marietta, GA  and came to Philadelphia through animal rescue.  At the time, it was believed that Allie was only one year old but after a full exam by the vet, it was later learned that Allie was actually 7 years old at the time of adoption. For the past 4 years, Allan and Allie have rarely left each other's side. Allie goes to work with Allan every day, including when he was campaigning for Mayor!