Jobs
A Q&A with L&I Secretary Nancy Walker
City & State speaks with Walker on workforce challenges across the state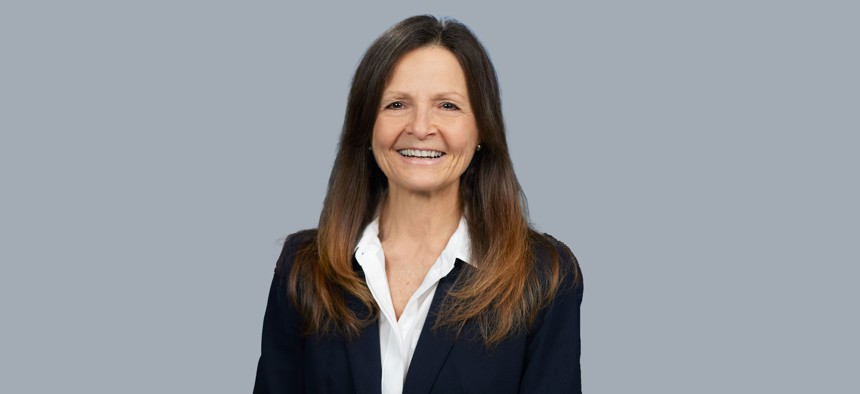 Labor & Industry Secretary Nancy Walker, who came to the public sector after spending years practicing labor, employment and special education law, was confirmed by the state Senate to assume the role in June. Since then, Walker, who served as Chief Deputy Attorney General of Fair Labor under then-Attorney General Josh Shapiro, has sought to clean up the state's unemployment compensation system and set the commonwealth's workers and economy up for both short- and long-term success. City & State spoke with Walker about how her past experiences impacted her mindset as she assumed the role of secretary, and what the administration has planned to open up Pennsylvania to more business opportunities. 
The interview has been edited for length and clarity. 
How has your previous legal experience impacted your approach to this role?
I went to law school because I really wanted to help protect vulnerable people. I really focused in my private practice for 25 years on sort of the more traditional labor work and some employment work.
When the governor was attorney general in 2017, he wanted to start a Fair Labor Section in the Office of the Attorney General. At the time, there were a few other states – New York, Massachusetts, Illinois and California – that had labor representation in the AG's office. Shapiro was really interested in seeing how we could support workers and make sure we were supporting law-abiding businesses and going after businesses that were not law-abiding. 
It was fun. It was a whole new world for me to try and come into government and start something like that ... We were the only section of the AG's office that did both civil and criminal work.  
What have been your top priorities since taking office?
Without question, the front-burner issue was the unemployment compensation system. There were a number of issues that were really plaguing our workers – who had been sort of the heroes of the pandemic in my mind. The governor made clear that he really wanted to make sure that we were able to move the needle there as quickly as possible. 
When we walked in the door, there was a backlog of about 40,000 claims that had yet to be adjudicated from the pandemic, and that was on top of all the applications coming in every day. People were not getting through on the phone – and if they did, they were waiting an hour and a half or two hours to have anybody help them. 
We've really worked on staffing up so we've added about 300 positions … By doing that, we've been able to bring our backlog down to zero. We actually have call wait times of less than a half hour, we're doing emails in real-time and we're doing live text messaging, which has been really helpful. 
What have you heard from stakeholders and in community conversations about the challenges facing job-seekers?
It's such an interesting contrast. The July job numbers had statewide unemployment at 3.5% and it was even lower in places like Allegheny County. That's historic in Pennsylvania. But at the same time, we have record numbers that are open and unfilled in areas where we haven't really seen them before. 
You don't think of there being not enough construction workers. That is usually not the problem. We're seeing shortages in health care, transportation and in education. The governor has been so clear that he expects labor and industry to prepare the workforce for the needs of today – we've got about 150,000 unfilled positions – as well as making sure we have a well-trained workforce going forward. 
We're also certainly interested in engaging with our reentry communities and substance use disorder communities … I think particularly with the trades, we can look at ways to increase diversity and opportunities for all people. That has been sort of a passion of mine – finding ways to engage non-traditional people in these family-sustaining and career-building jobs. 
On the topic of diversity, equity and inclusion, what is the state doing to connect with underrepresented groups?
We want to be really thoughtful and push grant funding and money into positions where we're really encouraging underserved communities to look. In August, we awarded $400,000 in grant support to pre-apprenticeship and apprenticeship programs that are specifically in the construction trades industry.  
We really want to engage women of color, individuals with disabilities, veterans, economically challenged folks and reentry folks. And I'm happy to say that we were able to award five programs with grant funding through March of 2025 and they're all sort of hitting all of the targeted communities. The five programs we selected for the Diversity, Equity, Inclusion and Accessibility grant will touch individuals in 22 counties, so it's a fairly significant first effort. 
There's just been so little conversation about opportunities for young people that don't include college careers … We want to make sure we are talking to young people when they're in ninth and 10th grade to make sure that they have the requisite math skills to be able to get into a trade program. We need to make sure that we can catch students' attention and their imagination and help them to dream that dream – but then to also give them the requisite skill set that they need to be able to get into and be successful in those programs.
You mentioned some of the apprenticeship and Schools-to-Work programs. When could the commonwealth begin to see the fruits of those efforts and have more qualified workers in the labor force? 
There already has been a bit of a shift. The alternative pathway to graduation measure) was passed a year or so ago giving students an alternative to Keystone Exams for graduation. Coincidentally, with the passage of that act, we're seeing more and more students who are getting involved in pre-apprenticeship programs and vo-tech training. We're still waiting to implement all of our budget, but we're ready to spend money for programs as soon as we're able to get those resources out. 
With the Schools-to-Work program, I expect we're going to see high school students enrolling in apprenticeship programs when they graduate in the spring for programs in the summer and fall. 
With the existing gaps in employment in areas like nursing and teaching, how can the state prioritize the industries in need today while still keeping an eye on preparing a workforce for the future?
I wish I had an absolute answer to that. We're trying to be mindful of the priorities that are being identified by the governor. For example, we have a program where we're helping to support individuals with disabilities and disabled veterans to become teachers and nurses. We're looking at ways to increase diversity, equity and inclusion in the trades. We're looking at ways to build out broadband. Some of the apprenticeship training programs are really creative and interesting – they are in emerging technology, information technology and things like that. We can't just focus on the sexy things that are out there for tomorrow. I want to be able to move in that direction as well, but I want to make sure we have plenty of teachers and nurses and people who can build bridges.