Budget
UPDATE: Wolf to sign $39.8 billion budget approved by lawmakers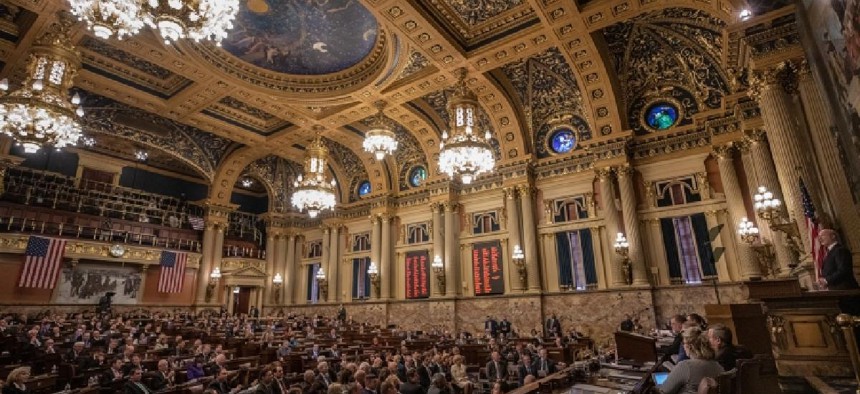 State lawmakers on Friday passed a $39.8 billion state budget proposal that increases investments in education, infrastructure and nursing homes, while also stashing away a majority of the state's federal COVID-19 relief funds for future budget cycles.
The spending plan, which was unveiled by House Republicans Friday afternoon, will put more than $2.5 billion away in the state's Rainy Day Fund, while also holding onto more than $5 billion in federal coronavirus aid for future budgets.
The proposed budget includes a $300 million increase in basic education funding, a $30 million increase in early childhood education funding and a $50 million increase for special education. And while a majority of federal pandemic funds are being put away for future needs, lawmakers are allocating more than $1 billion of the federal dollars for transportation infrastructure, nursing home needs and other pandemic-related costs. 
In recent weeks, Gov. Tom Wolf and legislative Democrats have called on GOP leaders to use the state's $7.3 billion in pandemic funds and $2.9 billion budget surplus to make historic increases to education funding and provide assistance to Pennsylvania businesses, but Republicans who control the General Assembly had other ideas. 
Republican officials have touted the budget plan – which was negotiated with Wolf's administration – as one that prioritizes education and vulnerable Pennsylvanians while also preparing for future needs. 
"This budget represents a fiscally responsible path forward for Pennsylvania," House Appropriations Committee Chairman Stan Saylor said in a statement. "We are meeting the needs of Pennsylvania families, prioritizing the education of every child, protecting our most vulnerable citizens and investing in infrastructure and jobs. It meets these goals while placing Pennsylvania on a strong financial footing, placing historic savings in our Rainy Day Fund."
Wolf, in a statement, said that the budget is one that will help the state "move forward and rebuild a strong, equitable economy that works for Pennsylvanians." Wolf indicated that he will sign the budget this week. 
"It provides the largest education funding increase in state history so our students can get the education and training they need for good jobs and to enjoy a successful life in Pennsylvania," Wolf said. "And it isn't any ordinary increase in funding – it is new funding specifically and equitably targeted at the most underfunded districts that disproportionately serve students of color, students in poverty, students with disabilities and English learners."
"This is a budget that invests in Pennsylvanians," he added.
In February, Wolf pitched a $37.8 billion budget that included a $1.35 billion increase in basic education funding. Of that sum, $1.15 million would have been run through the state's Fair Funding Formula, which distributes new school funding using a weighted formula based on a school district's wealth and student needs. Wolf also called for raising the state's minimum wage; using funds from the Race Horse Development Trust Fund to fund scholarships for students to attend state-owned universities and using a new natural gas tax to fund pandemic recovery efforts. 
All of those proposals are absent from the budget plan passed on Friday.