Technology
Bipartisan supports builds for rules around the right to repair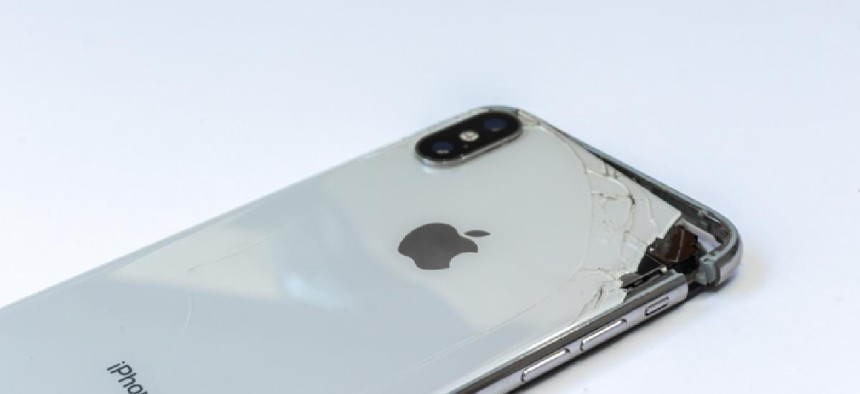 There are few policy issues lawmakers in both major parties can agree on in Harrisburg, but the right to repair could be one of them. 
The "Right to Repair" has become a growing movement across the country. As manufacturers build phones or devices, they often don't sell individual parts or create special components that require specific tools in order to access or fix them. Consumers want to regain control of the right to repair their purchases, and now, more than half the states in the U.S. have introduced legislation that would address this. 

The issue goes beyond everyday iPhone and Android users, too. The campaign has garnered support from a diverse group of workers, including those in tech, farming, medicine and automotive. Each industry is stymied by repair issues, but has different lasting implications because of it. 
Bills looking to address the subject haven't received much support in the past in the commonwealth, but state Rep. Russ Diamond introduced House Bill 1152, a comprehensive "Digital Fair Repair Act," earlier this year. It currently has 29 co-sponsors from members on either side of the aisle. 
"At this point in our lives, everybody uses technology in one way or another and we really depend on it for our work and for our social lives," said Emma Horst-Martz, a right to repair advocate from the Pennsylvania Public Interest Research Group (PennPIRG). "The problem is that manufacturers have a monopoly on repairing items, but we're the owners of the items. We bought the product, so we should be able to fix our own stuff if we want to, or have a choice in the marketplace about who we bring it to to do that repair service for us."
HB 1152 requires an original equipment manufacturer to provide "any documentation, part or tool, including any update to information or embedded software" for the purposes of diagnoses, maintenance or repair. Diamond was not available for comment for this story. 
State Rep. Kristine Howard, a co-sponsor of HB 1152, also introduced House Bill 1757, which looks to create a "repairability index" for electronics. Her bill, modeled after regulations proposed in Europe, requires manufacturers to rate how easily repairable their device is, with a score that includes a range of criteria such as the availability of spare parts and manuals. 
"The hope is that by making this something the manufacturer has to disclose, this can, over time, encourage competition based on the ability to repair a device, or that at the very least more manufacturers will make the information and tools available to the public so that they can give themselves a higher score," Howard wrote in an email. 
President Joe Biden issued an executive order in July calling on the Federal Trade Commission to create right to repair rules. The commission voted soon after to pursue plans to target repair restrictions that violate antitrust and anti-competition laws.
Manufacturers claim those policies would violate intellectual property rights and make repairs dangerous for consumers that cannot handle complex devices. TechNet, a trade group that lobbies on behalf of manufacturers like Apple and Honeywell, issued a statement opposing the FTC's policy. 
"Government mandates forcing manufacturers to provide unrestricted access to digital keys and intellectual property will diminish creativity and threaten innovation," the statement said. "Allowing unauthorized third parties with access to sensitive diagnostic information, software, tools, and parts would jeopardize the safety and security of consumers' computers, tablets, and other devices and put them at risk for fraud and data theft."
It remains to be seen whether the General Assembly will have an appetite for the issue in the fall. Howard and Horst-Martz, like other advocates, are hopeful that consumers will be put first. 
"I've been contacted by many constituents from all across the political spectrum on this issue," Howard said. "I think that the fact that Russ Diamond and Dawn Keefer are on the same bill as Austin Davis and Jessica Benham says a lot about its bipartisan appeal. Most likely, that's an appeal that will only grow."