Health Care
Voluntary COVID-19 testing and vaccines are coming to PA schools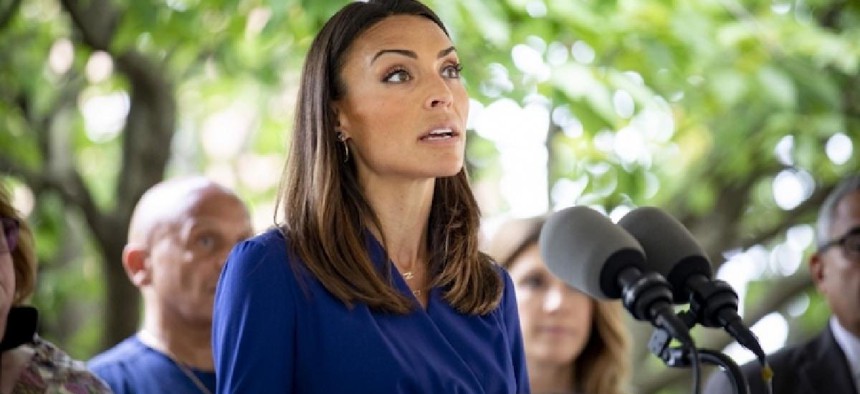 Pennsylvania health officials announced two new initiatives on Monday designed to limit spread of COVID-19 in schools as educators prepare for a new school year that is being clouded by concerns over the delta variant. 
The two initiatives don't involve the reinstatement of mask mandates, but rather increased access to vaccines and testing. Acting Health Secretary Alison Beam said she signed an order Monday that will require vaccine providers to coordinate with K-12 school districts and institutions of higher learning to establish vaccine clinics for employees, contractors, volunteers and eligible students. 
The state is also partnering with Ginkgo Bioworks to provide voluntary, pooled COVID-19 testing in K-12 schools to quickly identify outbreaks in the classroom.

Beam said Monday that the two programs are intended to keep schools open and extracurricular activities continuing amid rising COVID-19 cases in Pennsylvania. 
"This testing initiative, in conjunction with vaccination unmasking, is the best thing schools can do to keep Friday night lights shining brightly," she said. "This year, it's clear that everyone wants to keep kids in the classroom, and keep extra curricular activities going. That's why we're encouraging all K through 12 schools to take advantage of this unique opportunity to bring COVID-19 testing into schools at no expense to the school."
According to an order signed by Beam, vaccine providers "shall make every effort to coordinate a vaccine clinic for the employees, contractors, volunteers, students, or students' families" if a school requests their assistance. The vaccine clinics may be located at schools, colleges or universities, as well as other locations agreed by the school and provider. 
If their coordination is requested, a vaccine provider must provide vaccines, needles, syringes, personal protective equipment, medications to manage emergency medical emergencies, and staff licensed to administer vaccines, according to the order. 
The other initiative announced Monday – the optional, pooled testing at schools – will be conducted weekly in K-12 school districts and will run samples as one, collective test to determine whether or not there is spread of COVD-19 within a particular group. 
All the testing and testing materials will be provided by Ginkgo and would be completely voluntary, Beam said, adding that the administration received positive feedback from other states who have used Ginkgo's testing services. 
"This methodology has been used in schools as a simple and scalable way to easily test many people at once while minimizing resource strain on classroom teachers or school administrators," Beam said. "The program alerts schools quickly if COVID-19 is present within the classroom or the school environment."